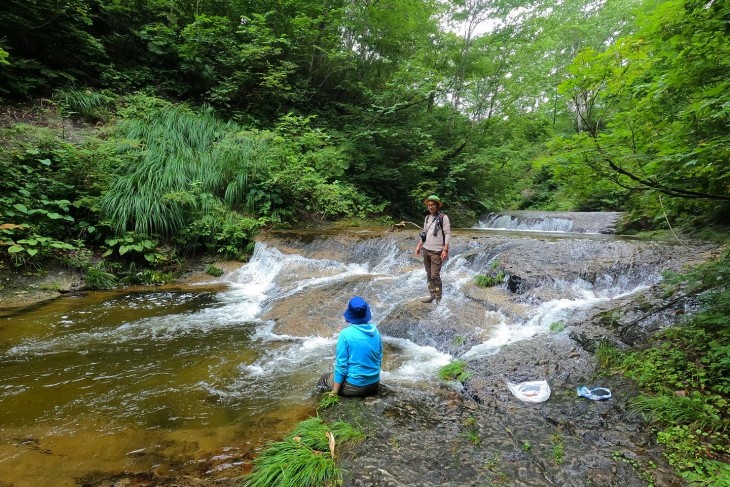 1. Safely explore the river and forest with a local guide!
The river and trail are unmarked, but luckily there are local guides that are affordable and available to guide you! Even if you don't speak Japanese, guides can help you through the trail with gestures and a little bit of English. Hiring a local guide is a really great way to support the community and meet some of the interesting people that live in this area.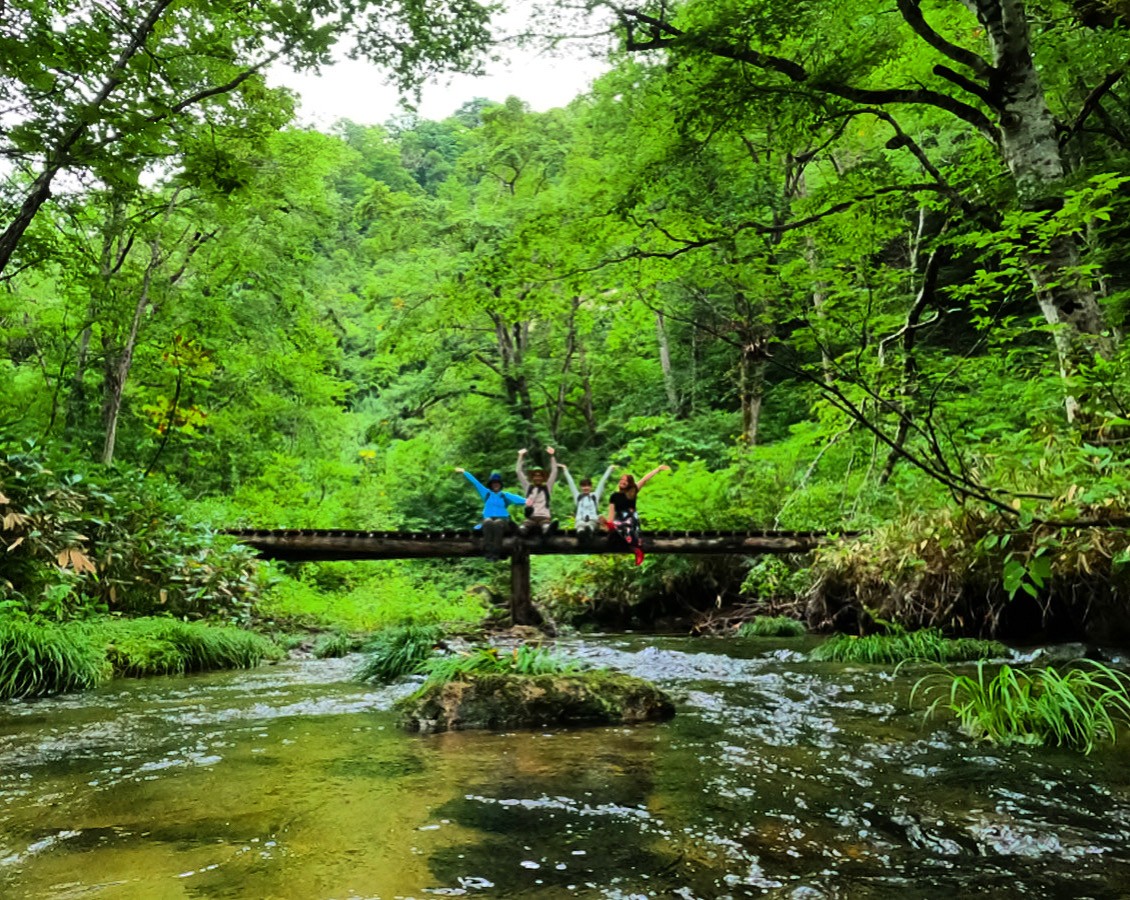 2. Experience the Japanese tradition of forest bathing or forest therapy.
The vibrant greenery, relaxing sounds of the river, and immersion and nature are sure to relax you.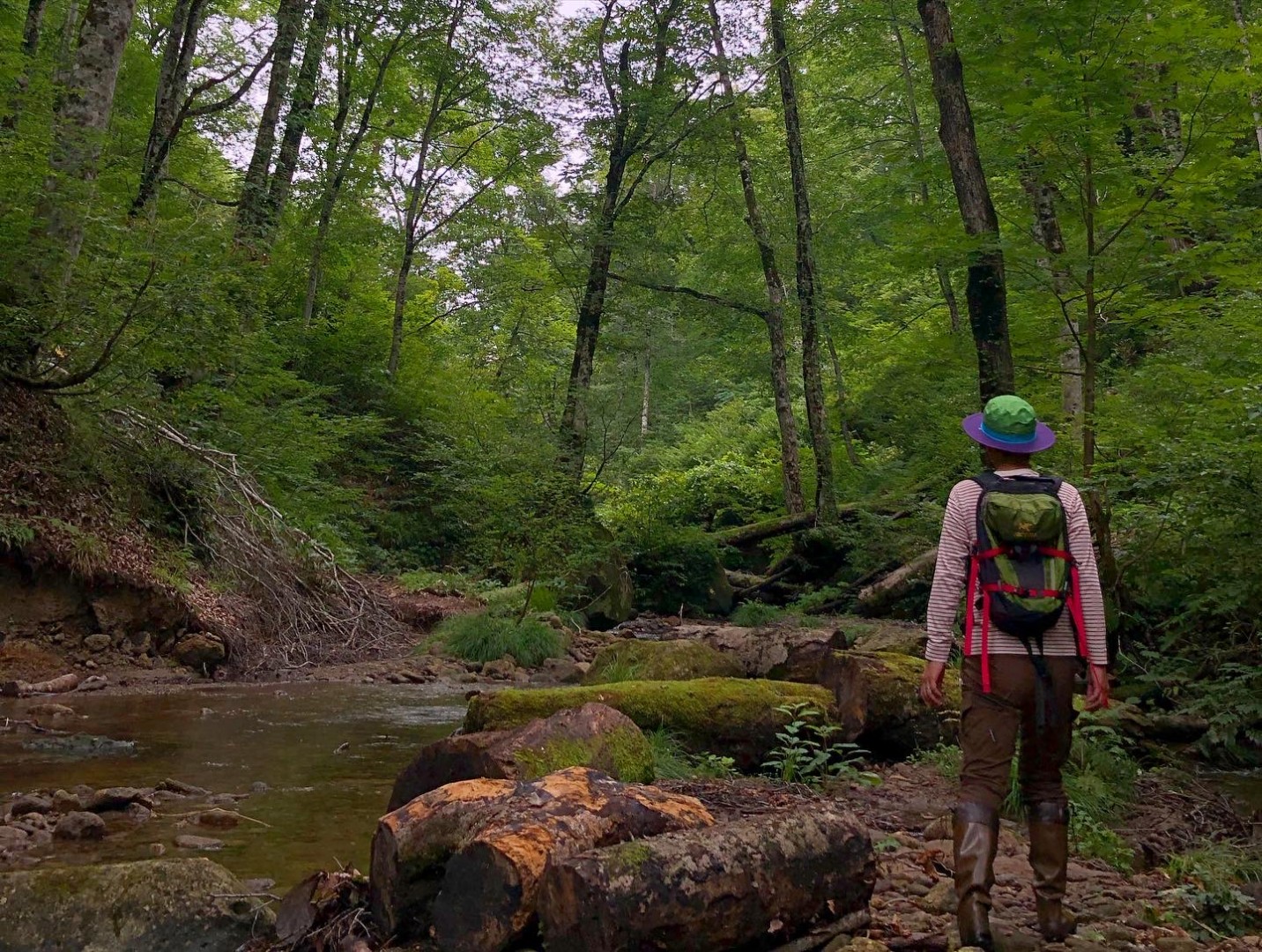 3. You can see unique plants and fungi!
The forests and mountains of Tadami Town are home to an extremely diverse population of plants, animals and fungi. Some of the unique mushrooms are yet to be fully documented and studied so it is not uncommon for research group to visit this beautifully biodiverse environment!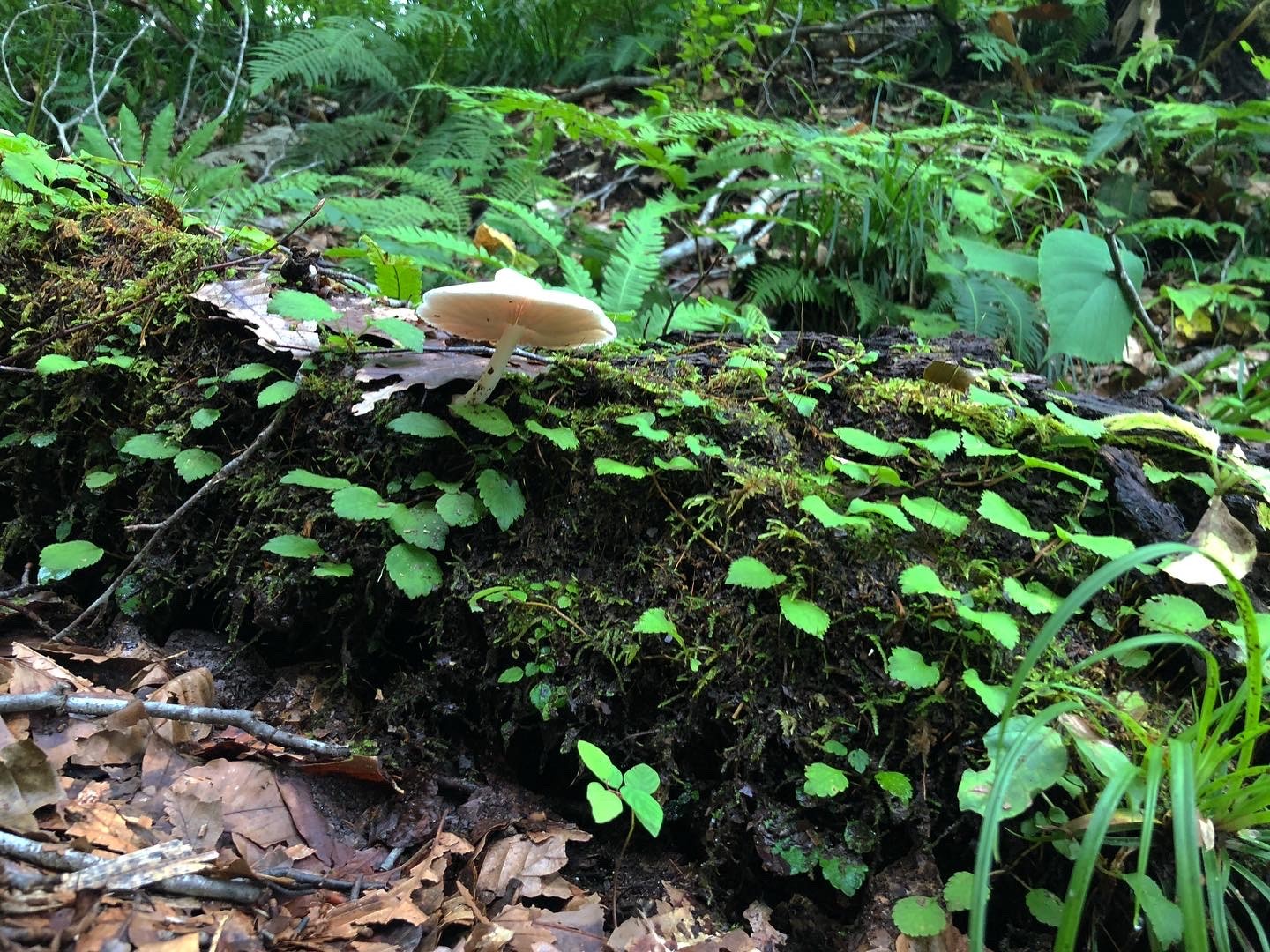 4. Search for traces of the past…
On the trees you can find some graffiti from former students of the Mori no Bunko Fuzawa forest school who carved their names into the trees! Now those kids are a lot older, and the letters have been stretched out as the trees have grown. It's fun to search the trees for these carvings. Even if you can't spot them yourself, your guide will be sure to point the carvings out to you!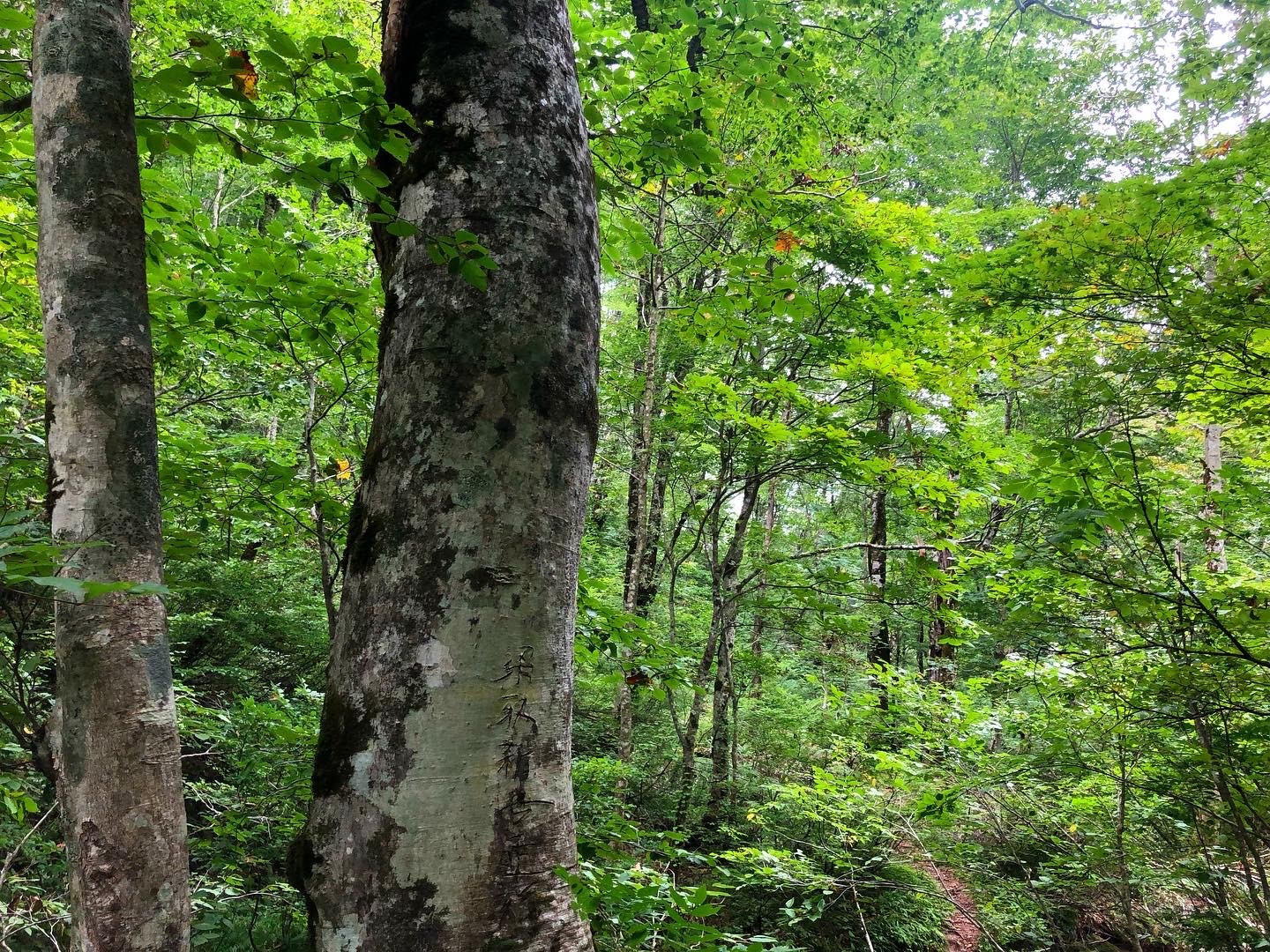 5. Enjoy local produce cooled in the river!
There are some natural pockets in the stone waterfall and river bed that are perfect for cooling a drink or snack. So, bring some local fruits or vegetables and let them cool while you take pictures, then enjoy a refreshing treat. We ate some locally grown tomatoes, they were so sweet and delicious!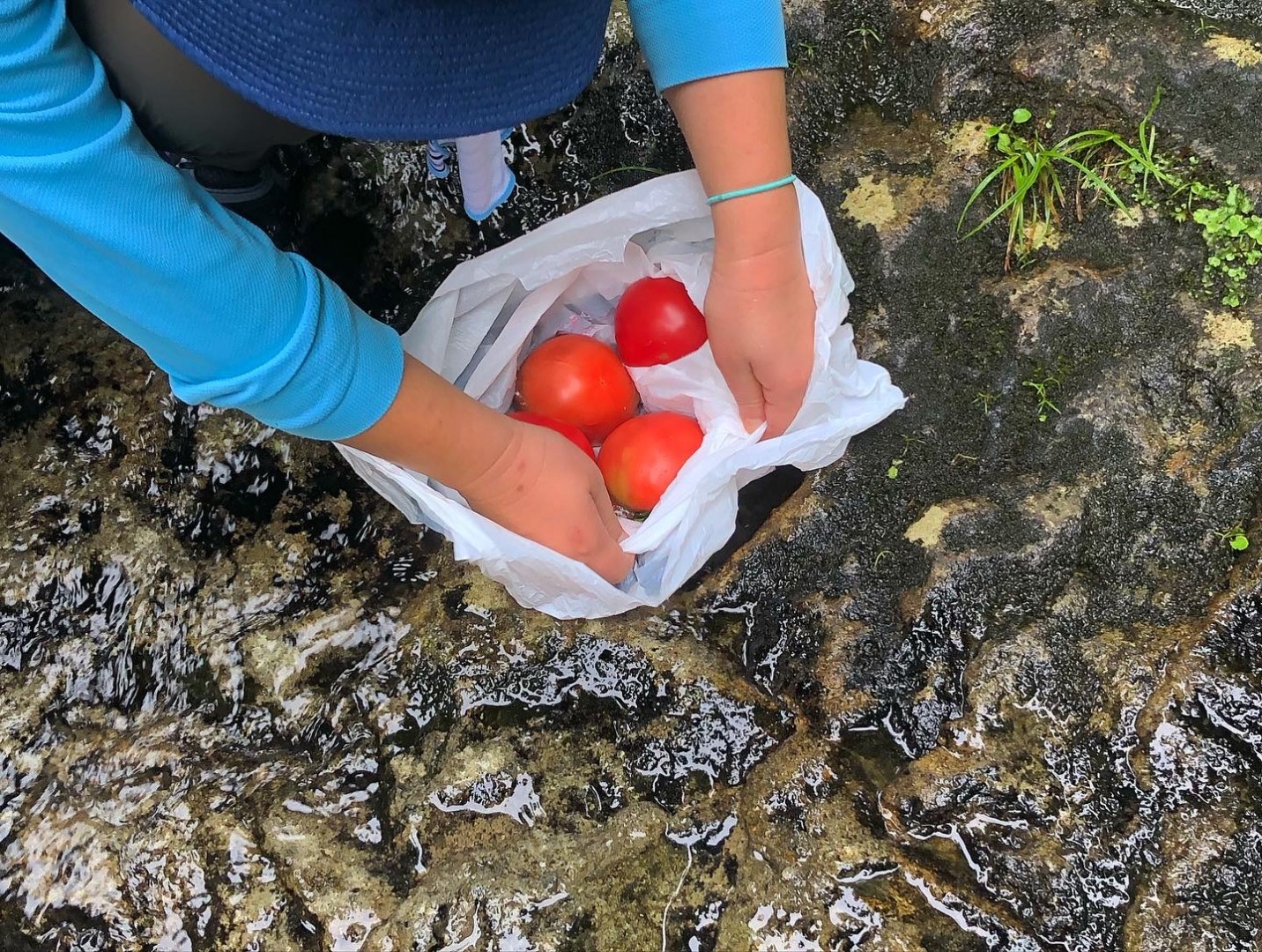 You can experience river trekking by contacting the Mori no Bunko Fuzawa by phone(Japanese only) or email(Any language via Google Translate).