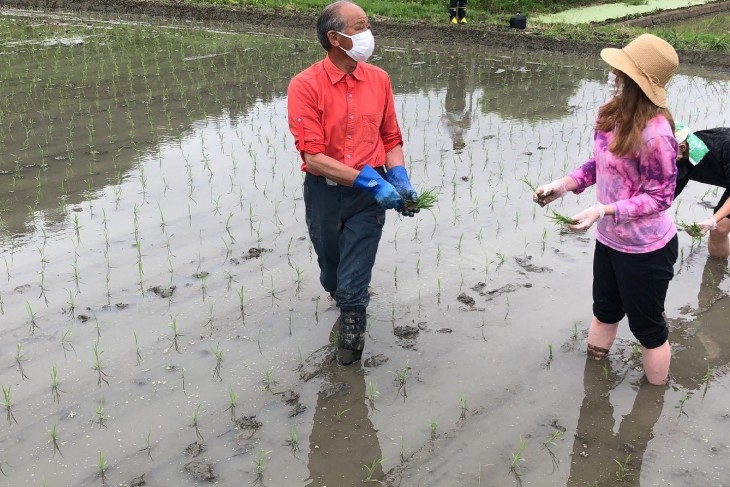 A land of mirrors...
Driving around Fukushima in the springtime, you might think you've wandered into a world of mirrors. Vast rice paddies flooded with water reflect the mountains, sky, and any cars that travel by creating a beautiful scenery. Due to the hills and valleys, its common to see tiered rice paddies, something I never experienced in America!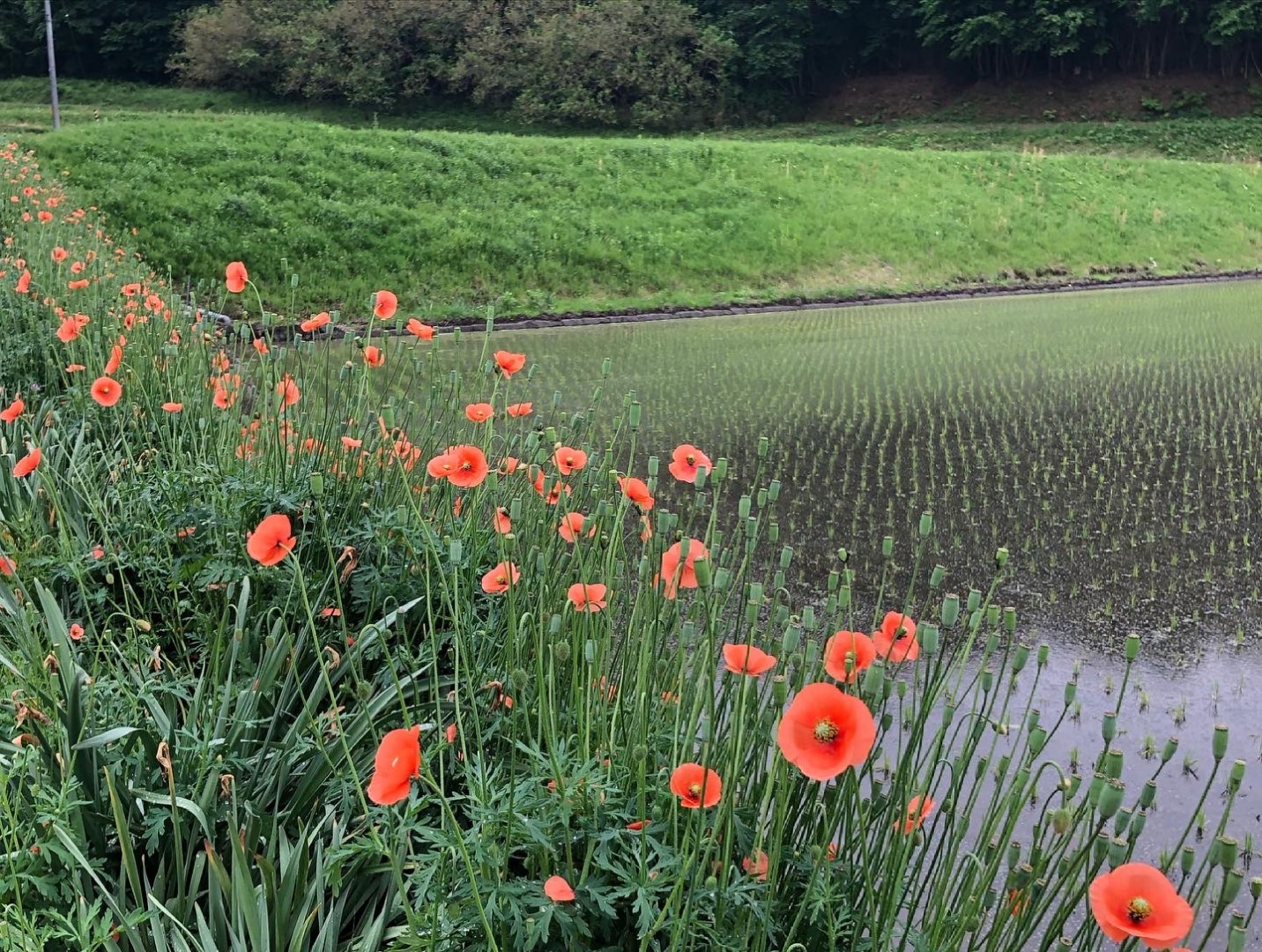 What is rice farming REALLY like in Fukushima?
Curious about the state of rice farming in Fukushima, I decided to visit a small rice farm run by Masakazu Suda in Iino-machi in Fukushima city to learn a bit more! Upon arrival Mr. Suda, Suda-san, took us into his conference room to talk a bit about his farm. He showed us several bags of rice that his farm had produced the previous year and told us a bit about his rice paddies.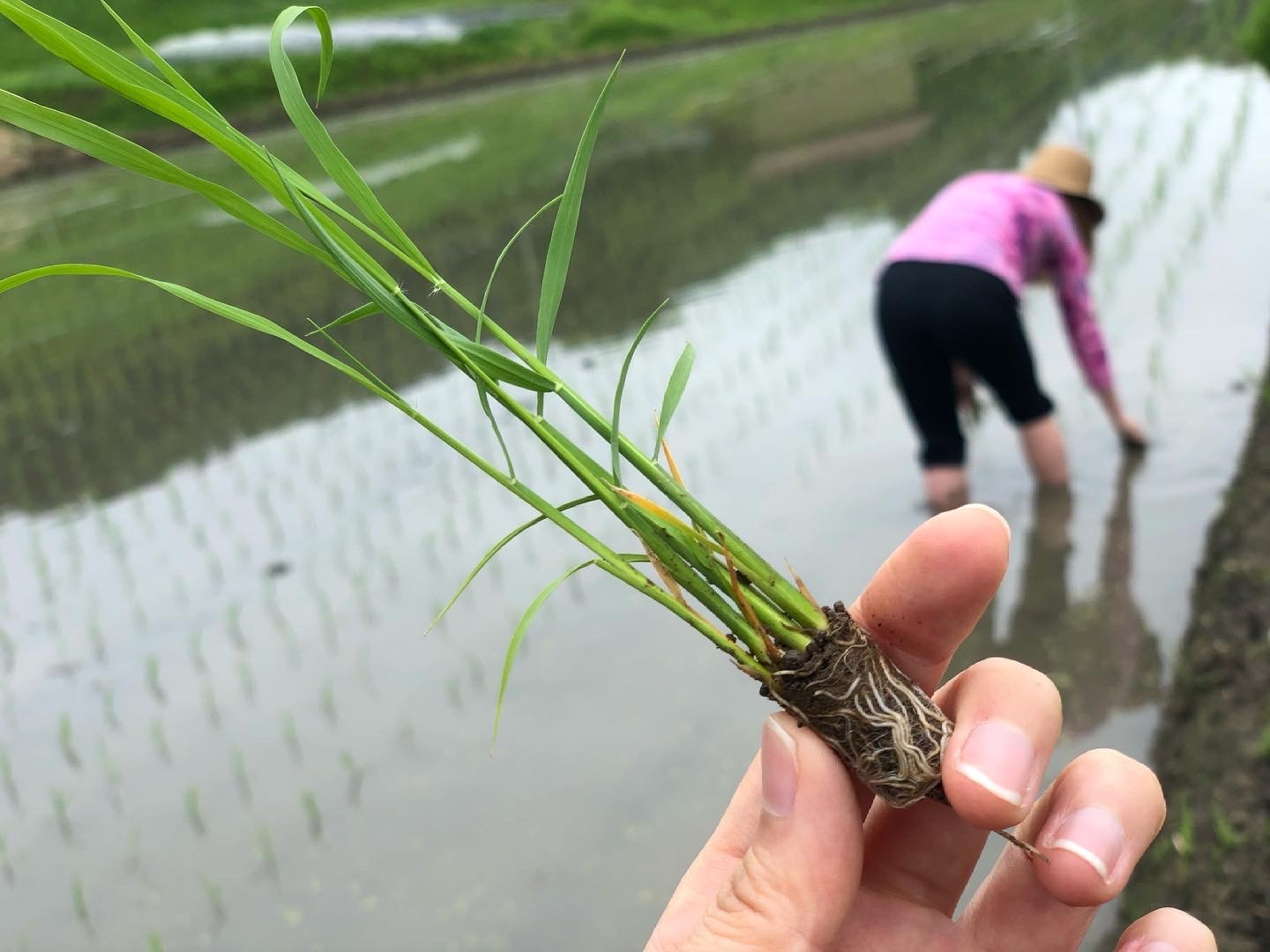 Japanese style vs. American style
Most of his rice paddies grow rice the 'Japanese way' by first growing the rice to a certain size, then removing and replanting that rice into neat, symmetric rows. This is a practice that takes some extra time and effort, but it allows rice farmers to produce large quantities of rice in smaller rice paddies. Apparently, rice farms in larger countries, like America, that have more space don't bother with the removing and replanting step, but with this style the quantity of rice produced in only 60% of the quantity produced the Japanese way, but it takes a lot less time and effort for farmers.
I found it really interesting that despite the typically lower yield of American-style rice planting, Suda-san had one of his paddies set aside to experiment with American-style rice planting! He said his neighbors thought he was crazy, but he respects the easy-going style of America and wanted to give it a try.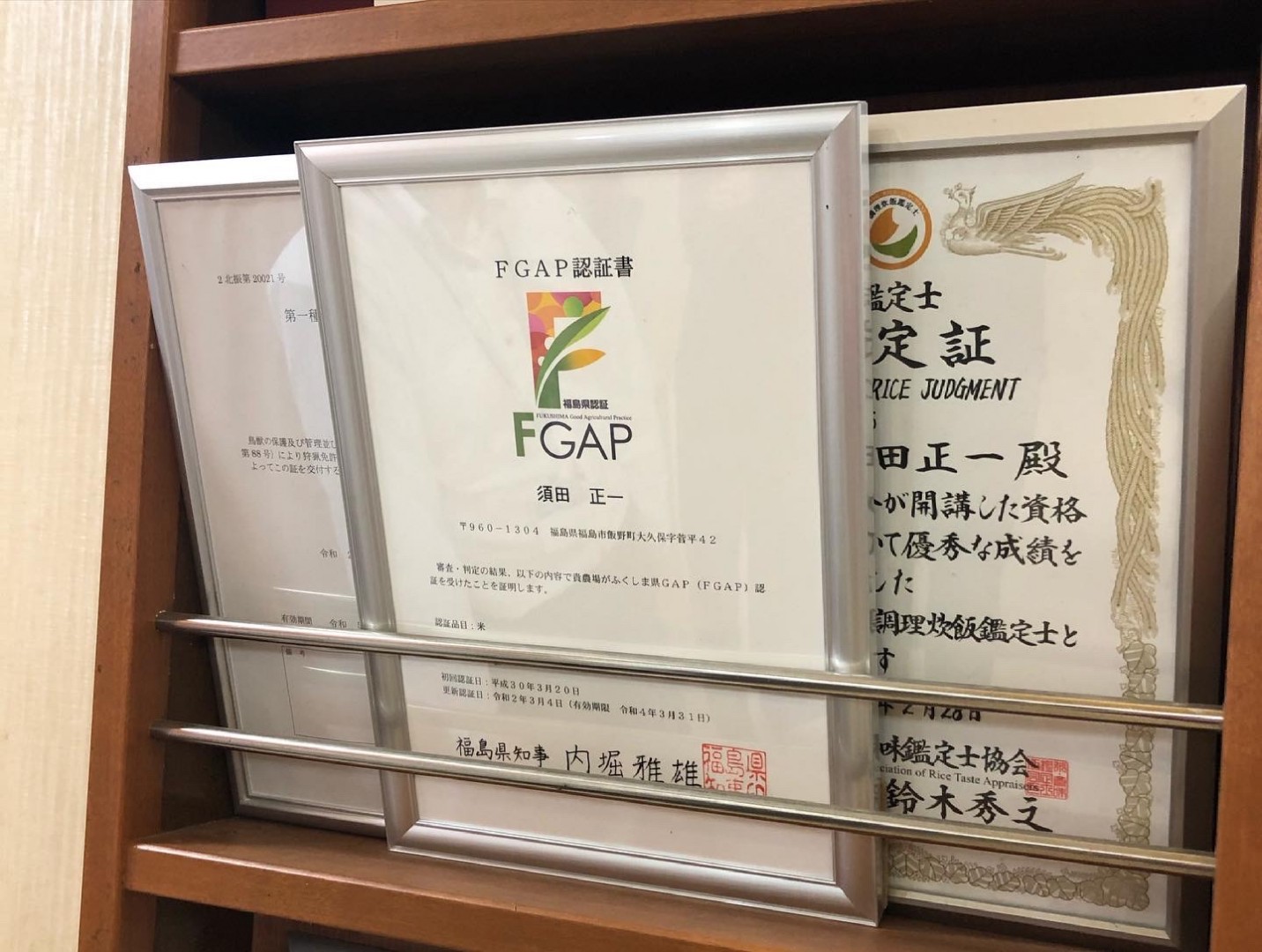 Safety first!
It felt really nice to meet a rice farmer who was so passionate and interested in trying various styles of farming. Suda-san is a really dedicated farmer who strives to produce safe and high quality rice! Following the nuclear disaster, he spent years taking care of the soil and farm, and it was several years before he could continue rice farming, but he never gave up!
Suda-san was one of the first rice farmers in Fukushima to return their fields to safety levels that qualified his farm to earn a FGAP safety certification. The FGAP is a strict certification that is awarded to farms in Fukushima that meet their high standards for safety and Good Agricultural Practices! If you would like to read more about this check out their website (available in English): https://gap-fukushima.jp/en/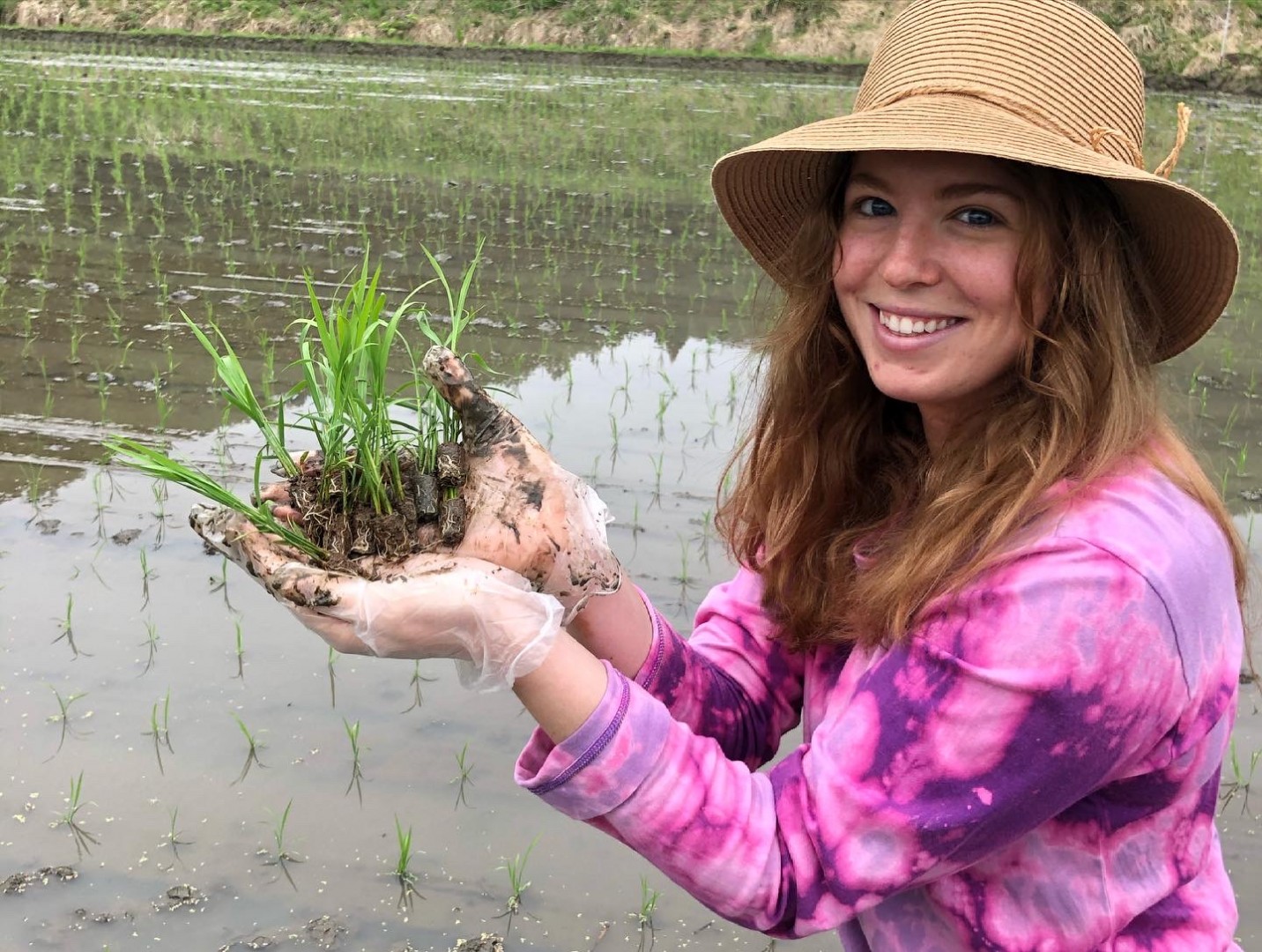 Planting rice the old-fashioned way!
After our chat, Suda-san handed me and my boss each a pair of crocs and said it was time to plant some rice! Most of his farm is planted using a special tractor-type of machine, but he left some space for us to plant rice the old-fashioned way. Showing us how to take little rice plants and replant them into the flooded, rice paddy soil in a way that it won't sink too deep or float away.
Slipping, barefoot, into the water and soft mud of the rice paddies was a shock at first. Then, it was a comfort. The soft soil was well taken care of and monitored, no sharp stones or surprises, very high quality soil. The music of the frogs filled the air even at mid-day, Suda-san said that when the sun sets their chorus will be even more impressive.
Setting into the rhythmic pattern of replanting the small rice plants was therapeutic. The most difficult part was achieving straight lines and adequate spacing, but we tried our best for nearly an hour! The lines and spacing was far from even or straight, but Suda-san encouraged us anyways.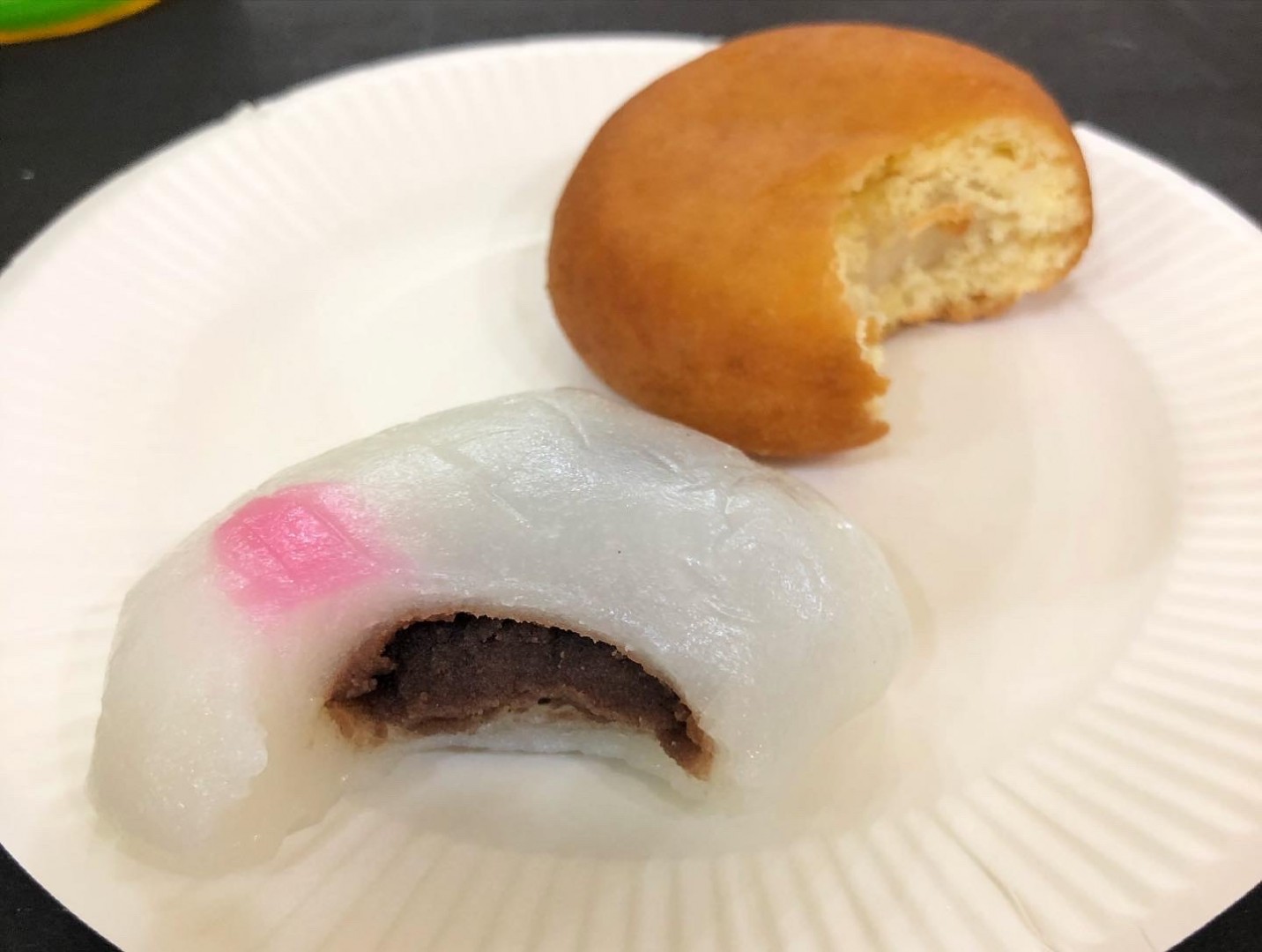 More than rice!
Rice may be most commonly eaten during meals, but rice can also be used to create many other things, my favorites being sake and mochi (a chewy dessert rice cake) sweets.
Suda-san grows a variety of rice types, including mochi rice! After a hard day of rice planting we relaxed a bit and enjoyed some locally made mochi sweets at Suda-san's farm. It was so good! Hearing Suda-san describe the various types of rice that he grows had me really excited for harvest season, it would be so interesting to try the different varieties that he produces here.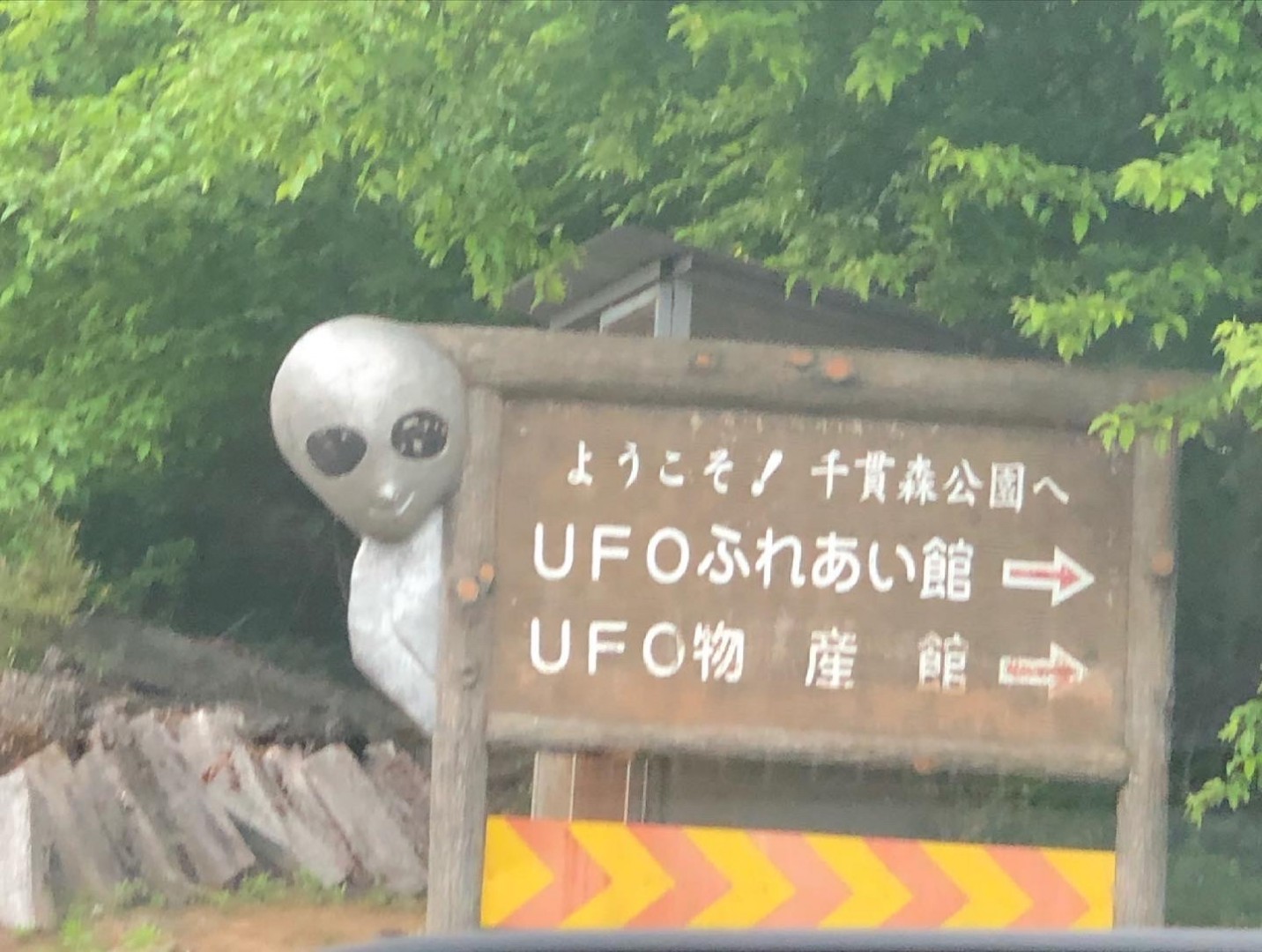 Aliens?
Yeah that's right.
After bidding farewell to Suda-san, we headed up the hill in town to have lunch at the UFO restaurant. The mountain here is thought by locals to be shaped like a UFO landing pad, and many locals have their fair share of stories about UFO sightings and even encounters with visitors from the stars. There is even a UFO museum where visitors can take a look at photographs, stories, and records of the town's history with UFOs. The townspeople here were very kind and welcoming to all kinds of people, even aliens! So, it's definitely a unique place that I would recommend visiting.
Next time we visit Suda-san we will ask him if he has seen any UFOs visit his rice paddies!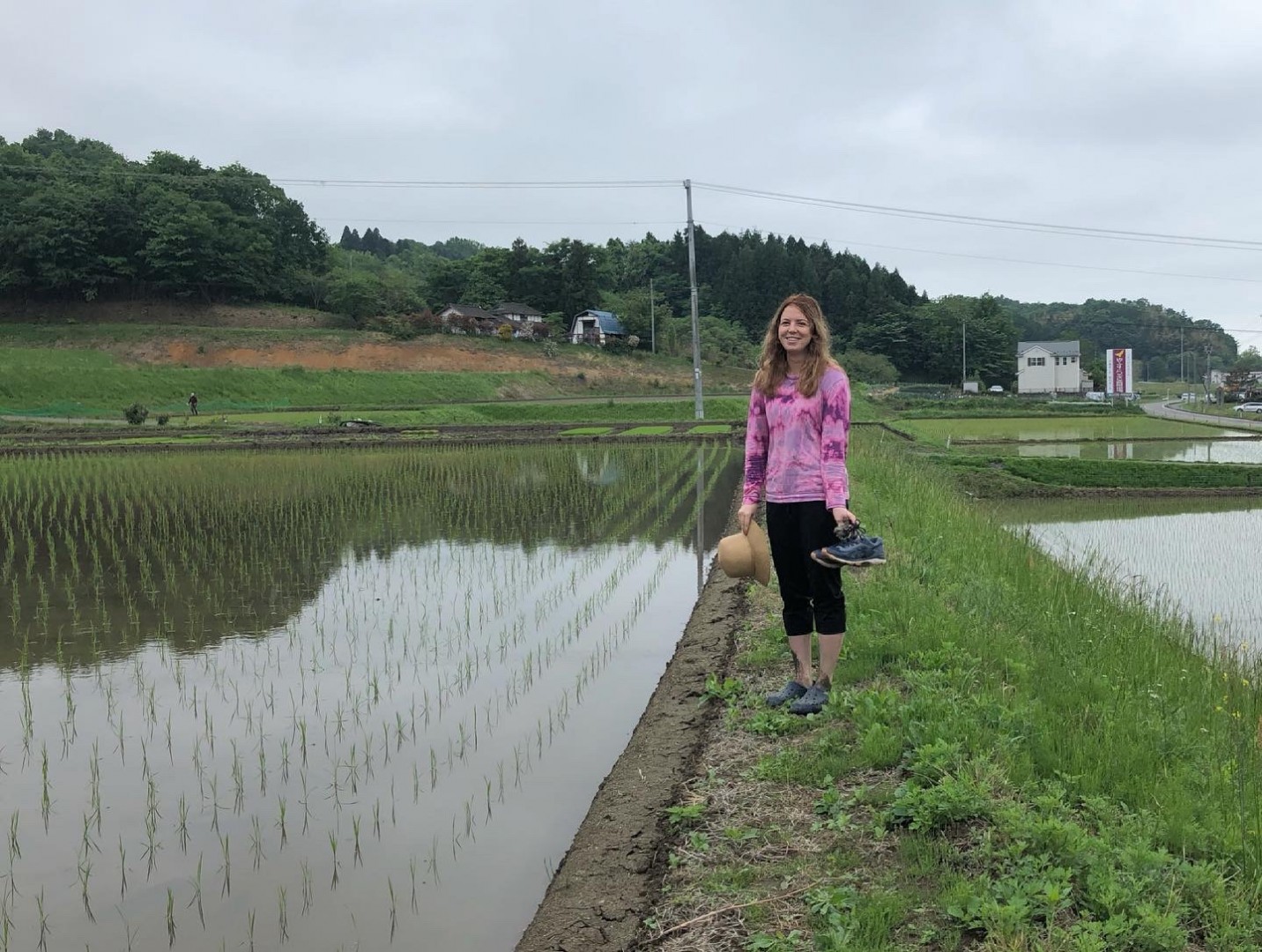 Interested in a rice planting experience?
There are several options for farm stays in Fukushima, you may get to try out rice planting if you visit in the spring! Read more here or contact us about farm stays and experiences in Fukushima.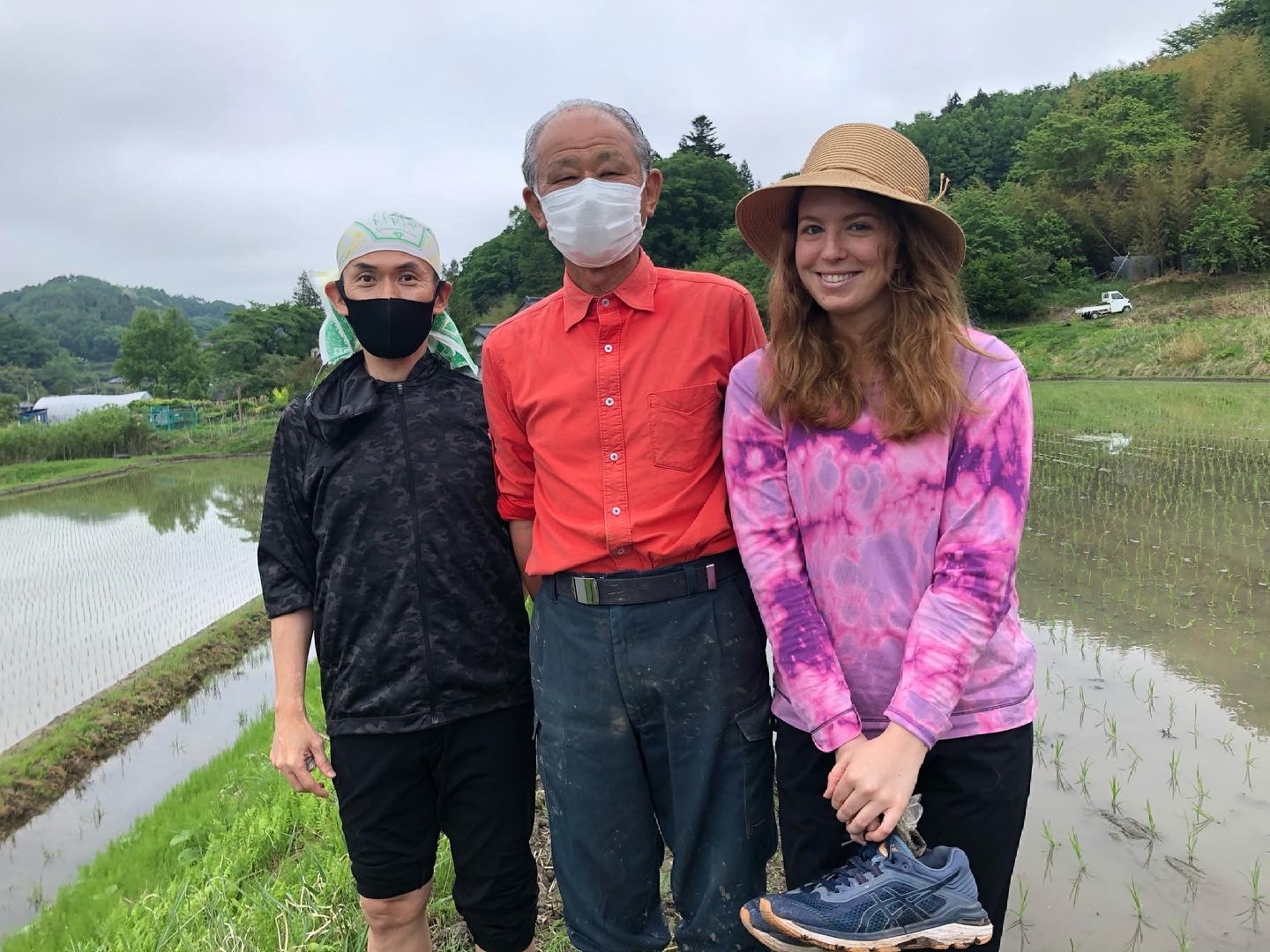 Visiting Iino-machi?
You can catch a UFO, I mean... bus, outside of Fukushima station and it's about a 40-minute ride to Iino-machi!