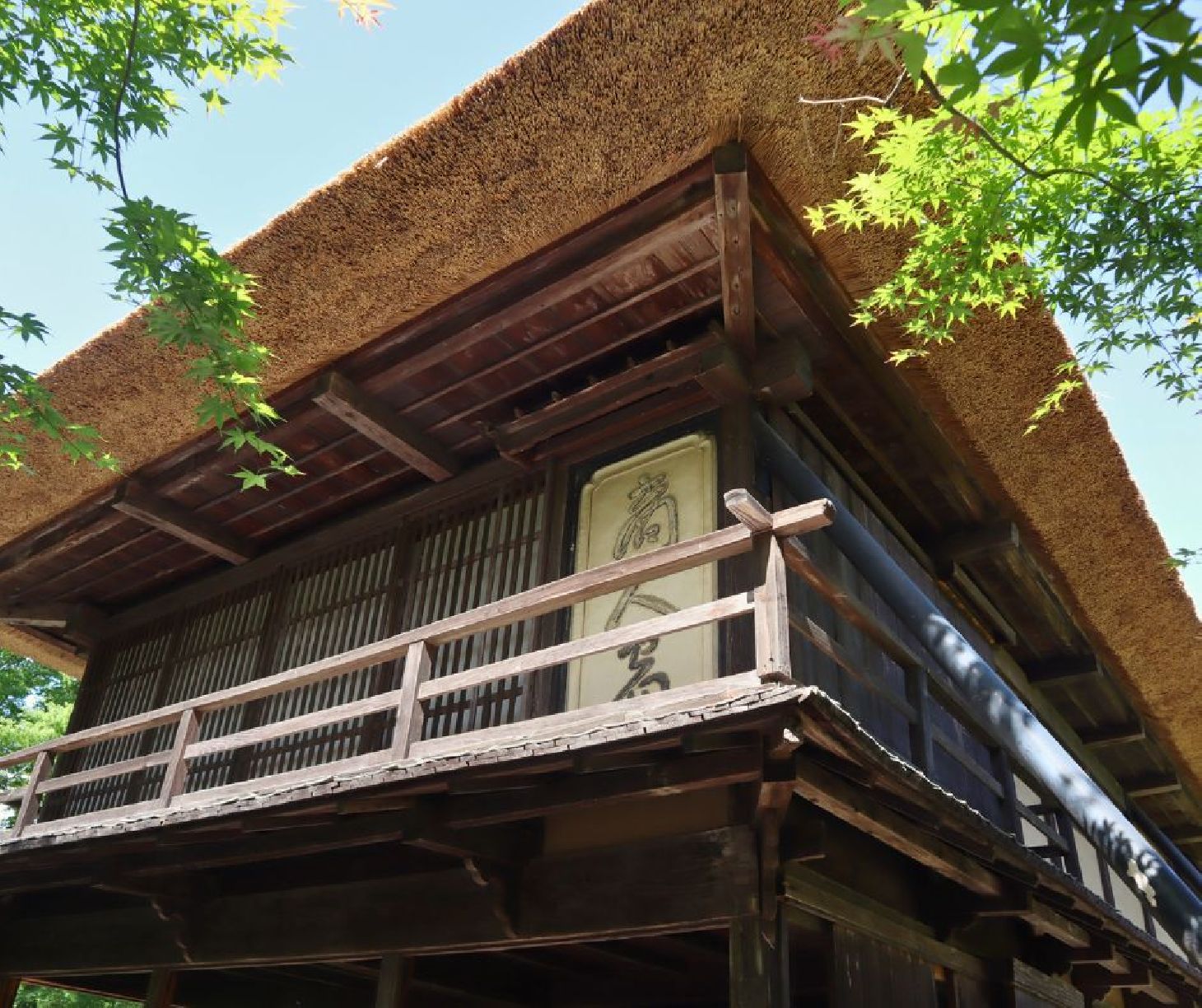 Architecture and history enthusiasts can easily spend an entire afternoon exploring Minka-en (民家園) in Fukushima City, a charming garden with traditional buildings originally built between the 18th and 20th centuries which were relocated from different parts of Northern Fukushima prefecture.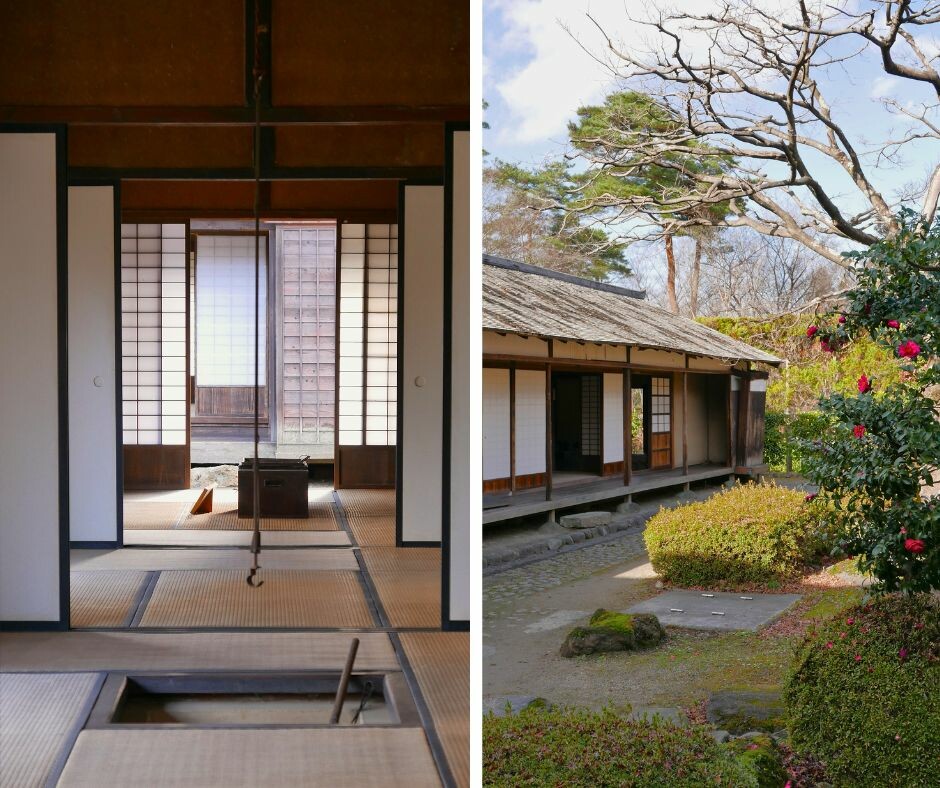 A Green Realm Awaits by the City
Only 2.5 hours from Tokyo station by shinkansen and local bus, Minka-en is located in the vast Azuma Sports Park, a former Olympic site with many sports facilities. The park, albeit a year-round attraction, sees many of its crowds in early November, when its yellow ginkgo trees make for an unforgettable sight. During spring, May's rose festival envelopes visitors in the fragrant smell of flowers.
The area has a peaceful atmosphere with spectacular views of the surrounding mountain range; its serenity is perhaps best reflected in the cats often found snuggling under the sunlight along the paths leading up to the Minka-en.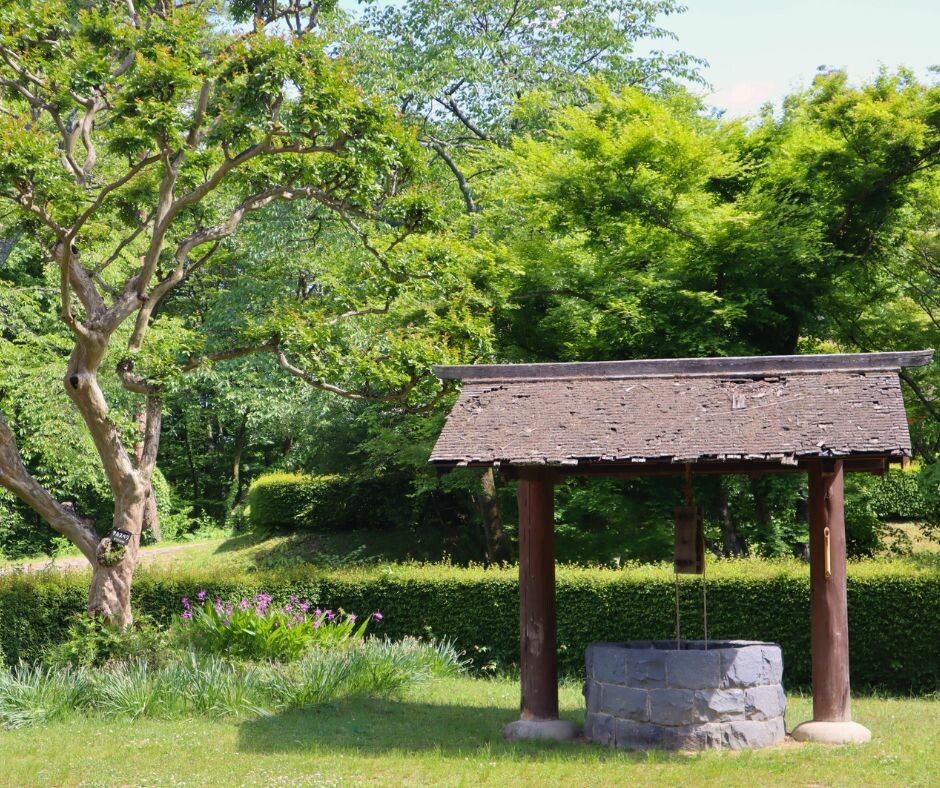 What Does 'Minka-en' Mean?
Minka (民家) means 'people's houses'. Minka-en has several old Japanese-style buildings known as kominka, a term used mostly to refer to former residences of farmers, artisans, and merchants built before the influence of Western architecture permeated Japan during the 19th and 20th centuries. En (園) is the term for 'garden'. Minka-en, therefore, is a term that describes open-air architectural parks where visitors can explore traditional Japanese buildings.
Basics of Traditional Kominka Architecture
Traditional kominka epitomize the harmony with nature that Japanese architecture is famous for. Some of the distinctive features of kominka include:
Locally-sourced natural materials like clay and wood.

Built without nails or concrete.

Thick thatched roofs.

Tatami

floors (

tatami

is a thick straw mat widely used as flooring)

Slightly curved pillars that follow the natural shape of the wood.

Shoji,

door or window frames paneled with translucent paper.

Irori,

a sunken hearth used for heating and cooking that can be usually found in the center of the main room.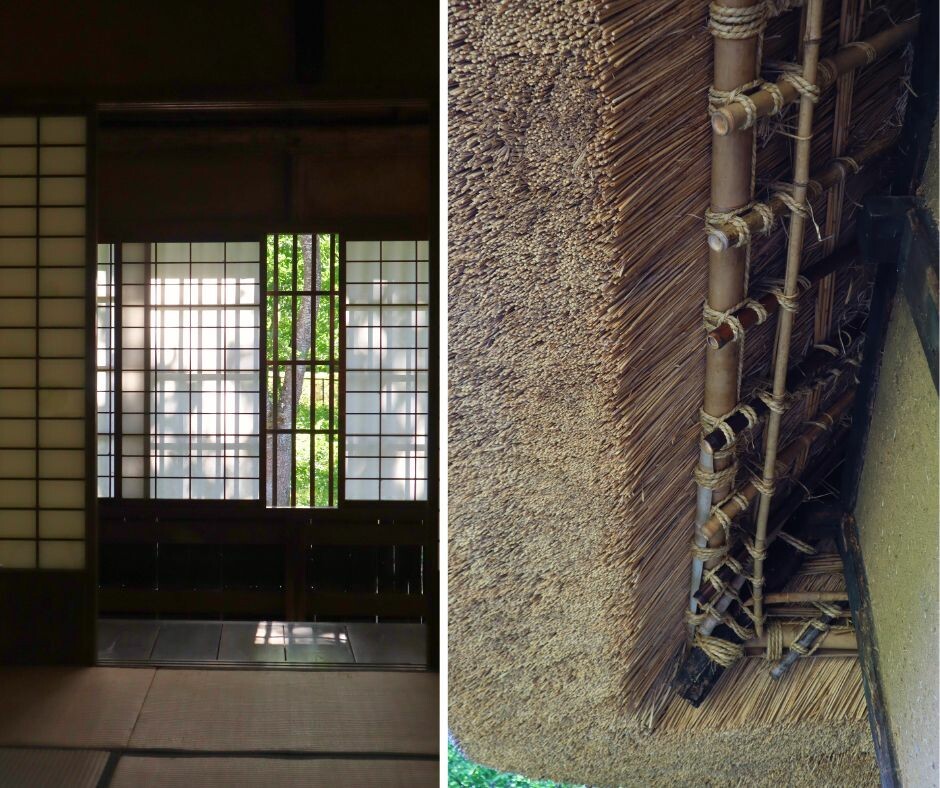 From Humble Homes to Glamorous Stages: The Buildings of Minka-en
Fukushima City's Minka-en houses a variety of buildings, from former residences of upper-class families to farmhouses, granaries, and even toilets. Visitors can freely step inside each and take a close look at the details of the construction, as well as discover the artifacts developed and used back in the day.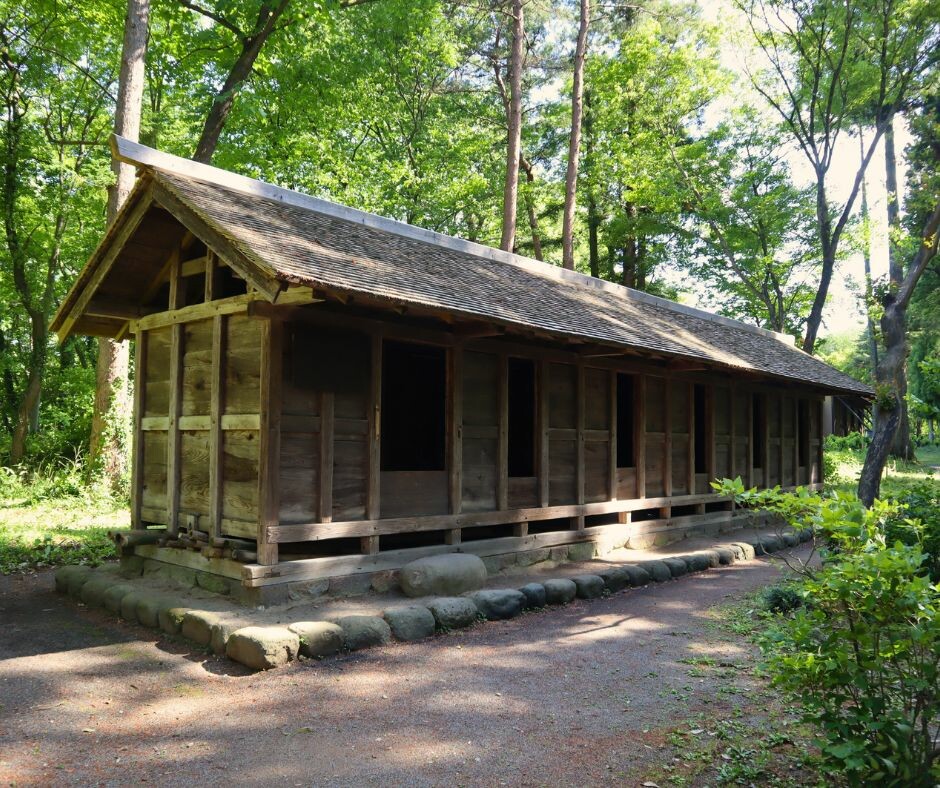 There is also an exhibition building with plenty of household items on display, which sometimes hosts special events.
The thatched-roof theater is perhaps the most spectacular building in Minka-en. Constructed in 1887, it is one of the oldest theaters of its kind in Japan and remains in strikingly good condition.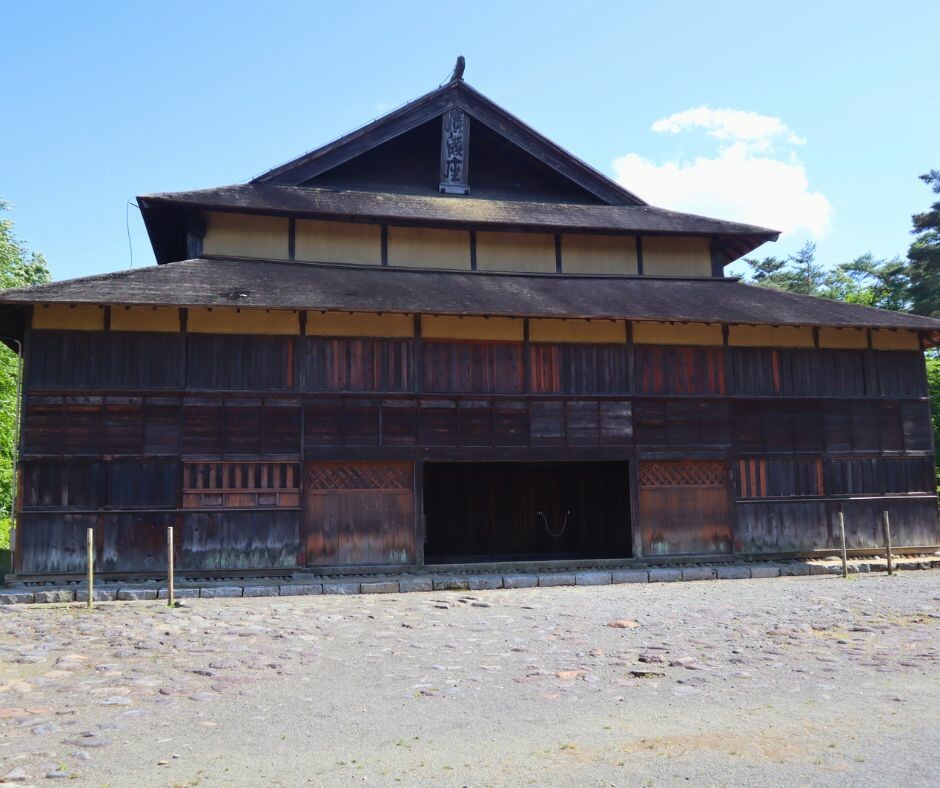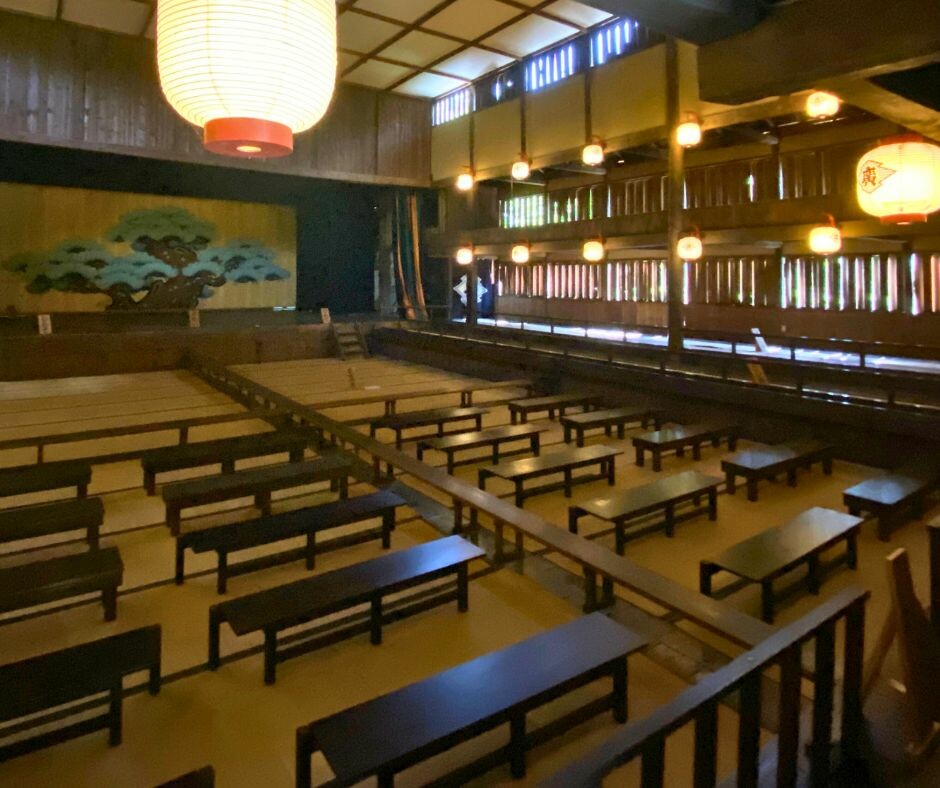 There is detailed information on display in five languages (English, Japanese, Simplified Chinese, Traditional Chinese & Korean) about each building and the families who inhabited them.
Here you can find a detailed account of all the buildings at Minka-en.
Greenery & Events: Minka-en in Every Season
Although buildings are the main attraction, there is something to be said about Minka-en's pristine gardens.
Each season brings out the beauty of the traditional buildings in a different light. Towards late October, fallen leaves make the place look like a fairytale cottage town. During cold winters, visitors get to experience the warmth of the sunken irori hearth. The park is adorned with cherry blossoms and irises in the spring, while hydrangeas bloom during Japan's rainy summer.
The spectacle of the changing seasons is not limited to nature. Minka-en celebrates different events such as Lunar New Year, rice field flooding, planting, and harvesting, an autumn festival, and more. Event updates are posted on the Minka-en website (in Japanese).
Other Kominka Destinations in Fukushima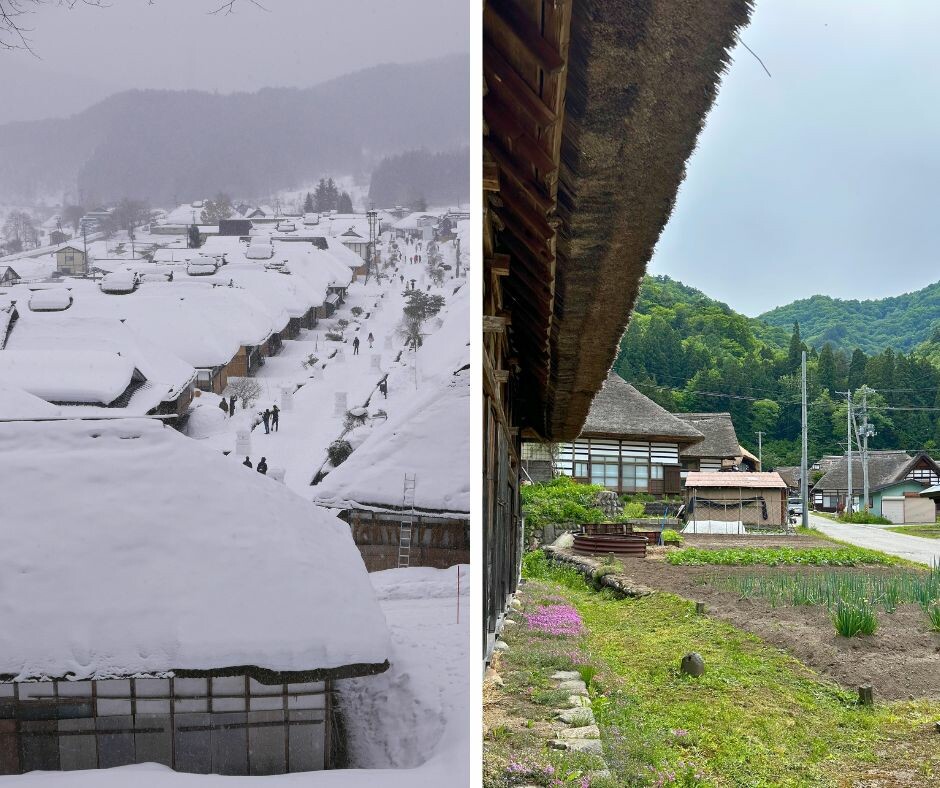 Ouchi-juku in Shimogo town (left) and Maezawa L-Shaped farmhouses in Minamiaizu town (right) are other popular kominka destinations in Fukushima prefecture.
A big difference, however, is that Ouchi-juku and Maezawa are inhabited, and both of them are over an hour away from the closest JR or shinkansen station. Because of that, they make great destinations if you would like to take your time exploring off the beaten path and learn how locals preserve their heritage and traditions.
On the other hand, because no one lives in any of the buildings at Minka-en, you can go inside each one and explore at your own pace. The open-air museum is located only 30 minutes away from the shinkansen/JR Fukushima Station, making it a good option for visitors with only a few hours to spare who want to learn about the traditional way of living in rural Northern Japan.
The Leisurely Allure of Fukushima City's Minka-en
Buildings at Minka-en retain their original structures and are carefully preserved, both inside and out. Seeing how cohesive they look now, it is difficult to believe that they were originally built apart from one another.
Muroishi, the cafe at Minka-en, goes in line with the traditional atmosphere of the other minka buildings. After exploring the park, it is a lovely place to wind down over lunch or coffee while contemplating the relaxing landscape outside.
For information about how to access Minka-en, please see this page.