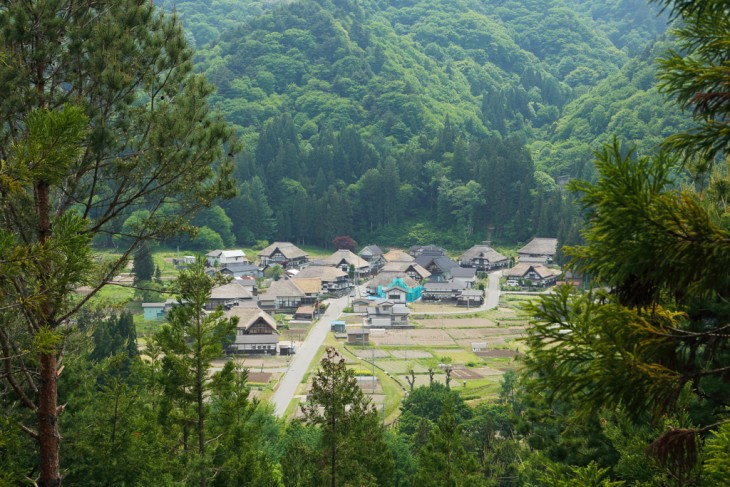 Constructed at the end of the 16th century, the thatched roof farmhouses of Tateiwa Village are a hidden gem, buried deep in the heart of Minamiaizu, Fukushima Prefecture.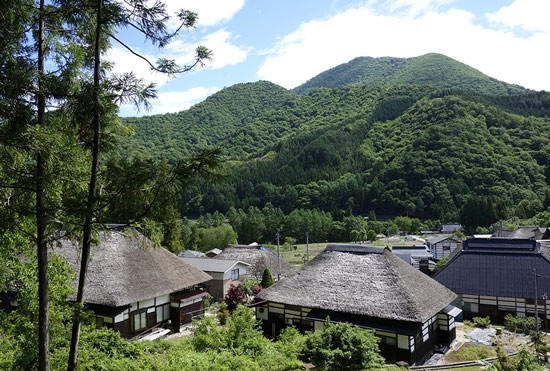 L-SHAPED FARMHOUSES
One of the first things I noticed upon arriving at Maezawa Village was the huge size and odd shape of its buildings. 13 of the farmhouses still standing are L-Shaped – a shape known as 'magariya' in Japanese.
The farmhouses also have distinctively long corridors and tall ceilings. During my tour of the village, I was told that having long corridors to connect the entrance way to living quarters was necessary in centuries gone by.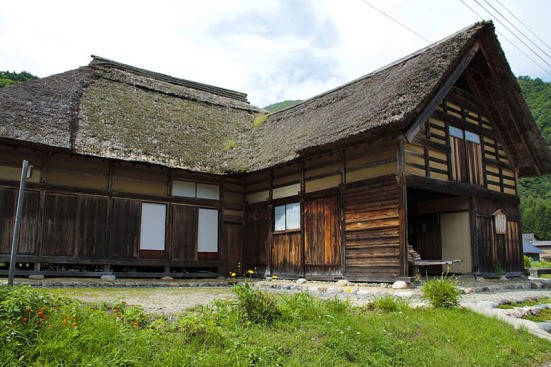 First and foremost, this was because people lived with their horses. Minamiaizu winters are so cold that keeping horses in outdoor stables would be cruel! As a result, the people of Tateiwa (known as 'Maezawa') have a long history of sharing their homes with their horses – a tradition that continued up to the 1960s.
Additionally, long corridors helped villagers reach the main road. Overnight in winter, 1 m of snow often falls in Maezawa, so having the front of the house far from the main road would mean a lot of manual work shifting snow would be necessary everyday just to leave the house. Having the corridor connect directly to the main road solved this problem.
HISTORY
Isolated from surrounding towns for months every year due to heavy snowfall, the people of Maezawa have had to adapt their lifestyles to the harsh conditions of the region. Producing much of their own daily necessities, Maezawa was largely a self-sustaining community of agricultural workers. Winter months, when farming was impossible to conduct, offered time for farming silkworms and making linen.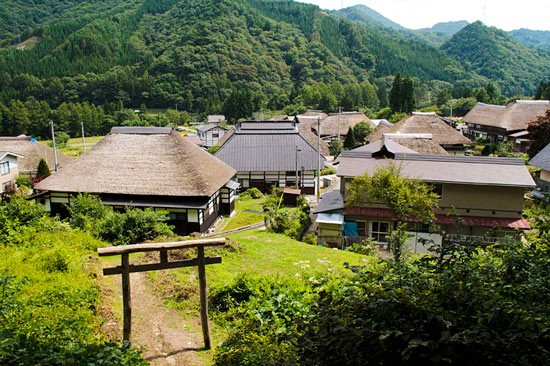 The shape and style of the architecture of town has changed gradually over the centuries due to damage from heavy winters, and fire-related incidents, the biggest of which occurred in 1907, which badly damaged all but 4 farmhouses.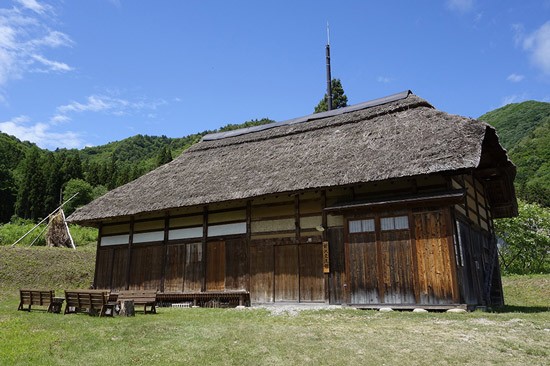 Local efforts to actively preserve the area have been taking place since 1985. Much of this work involves maintaining and replacing thatching on rooves; an activity carried out using traditional techniques, as far as it is possible.