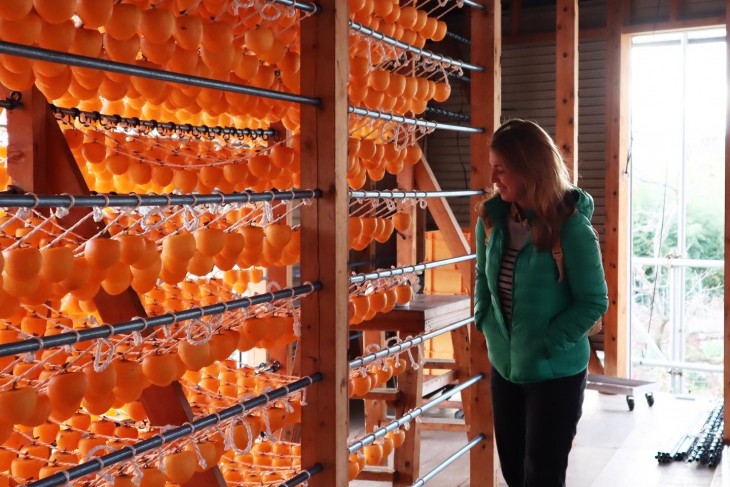 Here you can drive though fields of endless persimmons...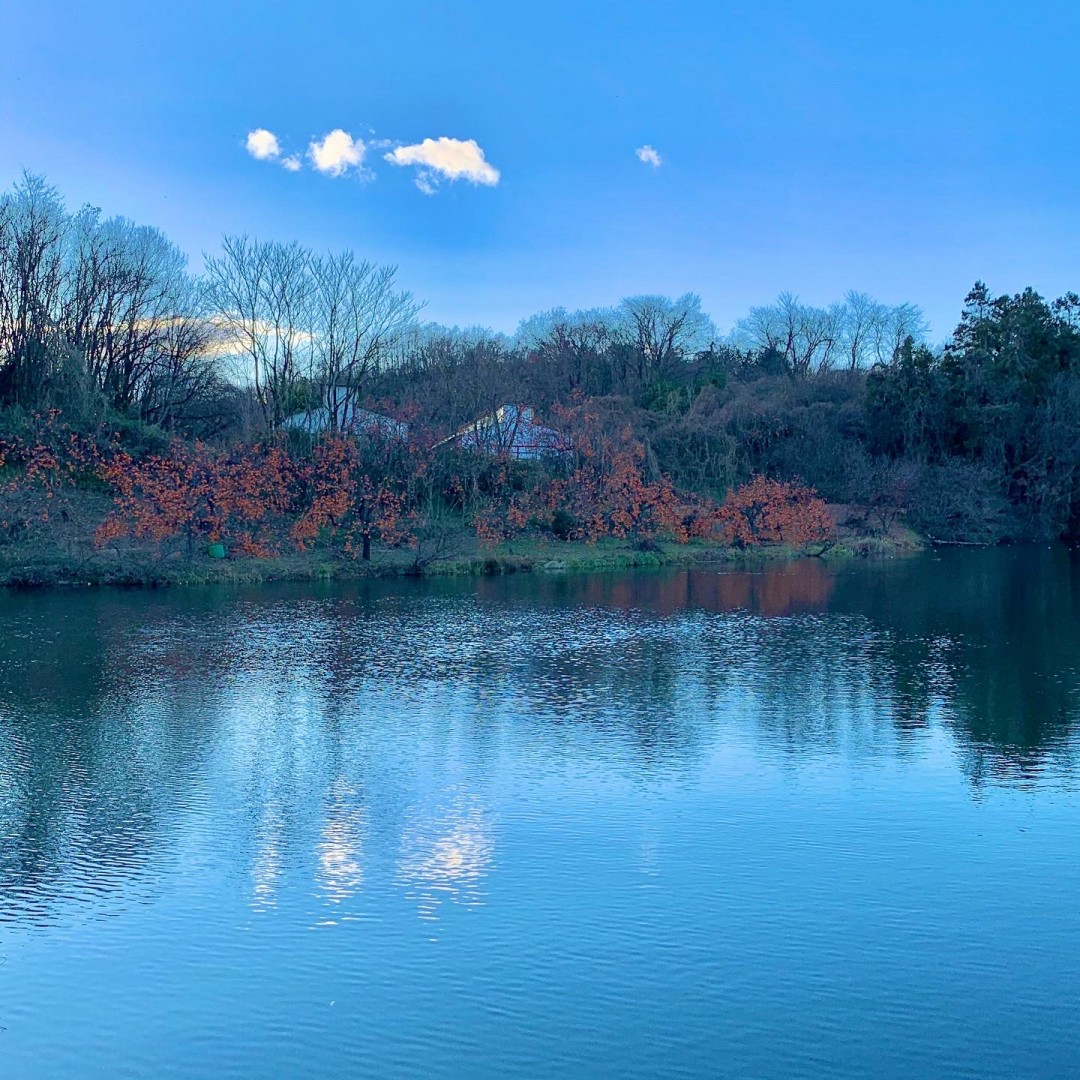 At first you might think that someone has hung thousands of lanterns, such a romantic sight might be expected in a town named Date City... but these are actually persimmons! Acres and acres of persimmon trees grow around the Date City area. On top of that nearly every home in the area has hundreds, even thousands, of persimmons hanging from their rafters or in open air pavilions. Dried persimmons are, apparently, a specialty in Date City.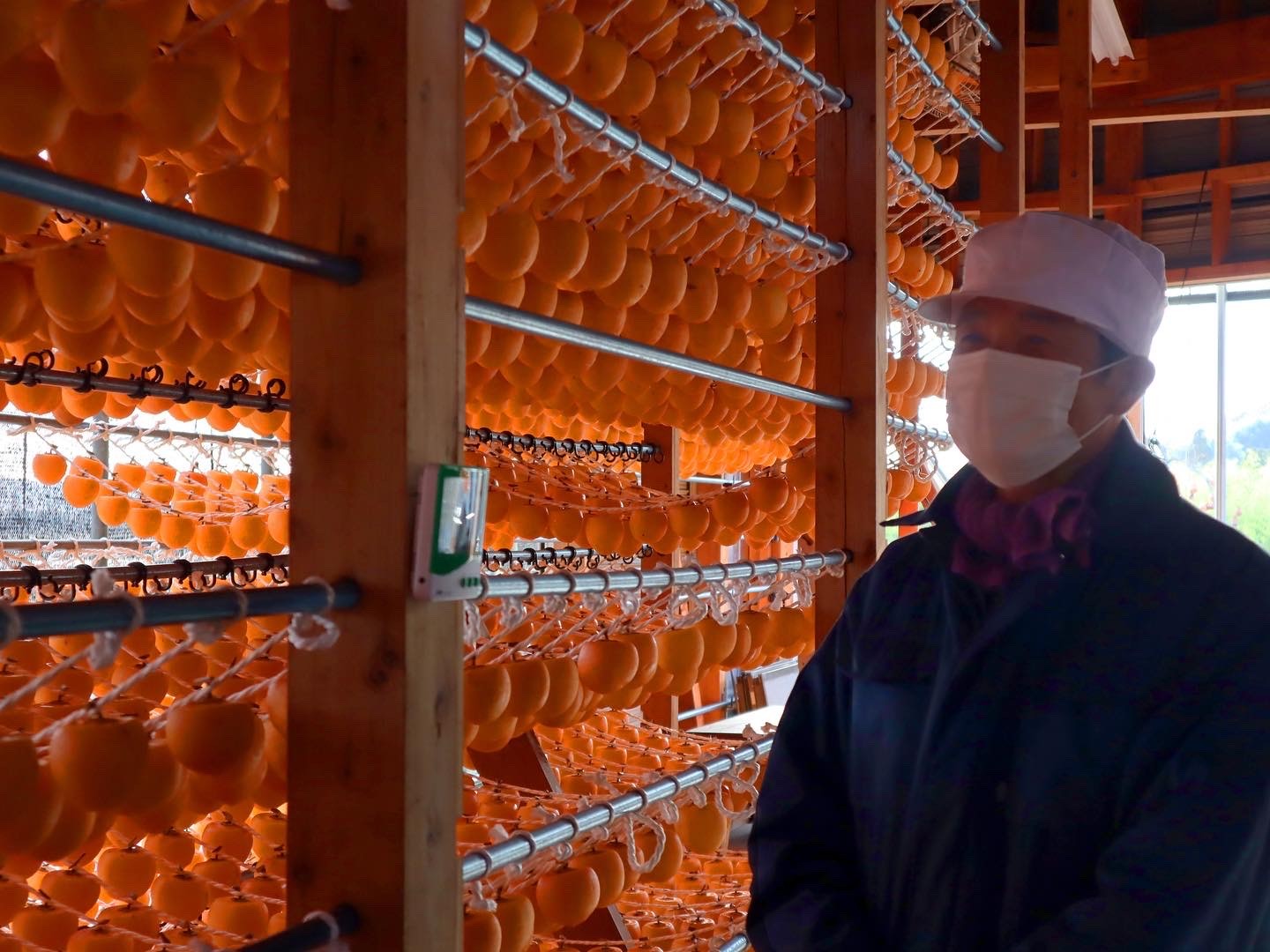 These fruits are turned into delicious semi-dried fruits that you've got to try! They are so good. The outer skin firms up like fruit leather and the insides sweeten and become gelatinous in texture. If you have ever tried a "gusher," these are like giant gushers that are naturally sweet.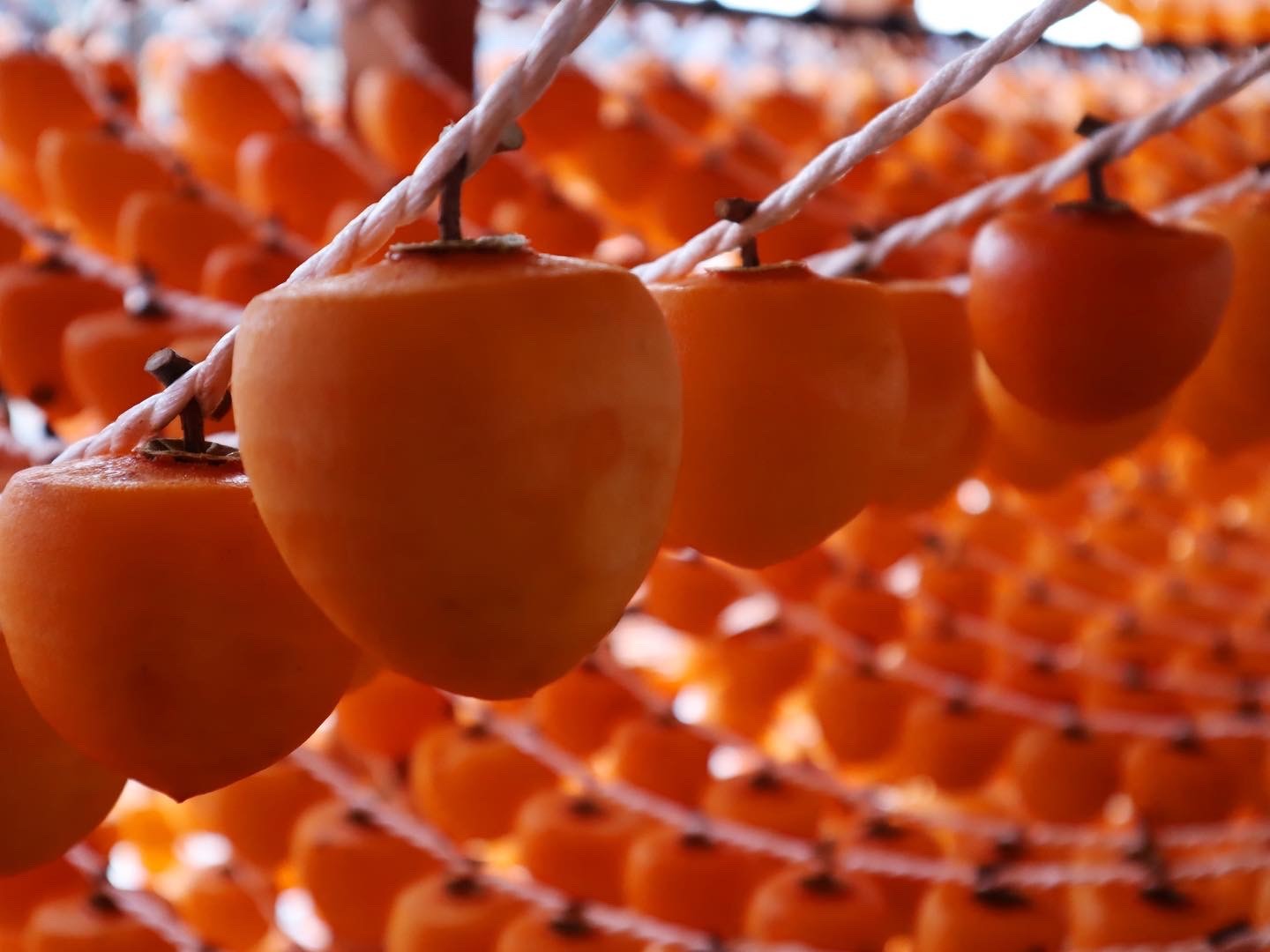 The practice of hanging persimmons at home is still practiced by some Japanese people, however it can be a bit difficult and time consuming. Fortunately for everyday people (who lack both time and skill) the farmers of Date City make and sell plenty of these delicious treats!
Those who hang persimmons for commercial use use a special method that they learned from California raisin makers, this is how they maintain their brilliant color! It was cool to find a connection to my home country in such a cute rural town.