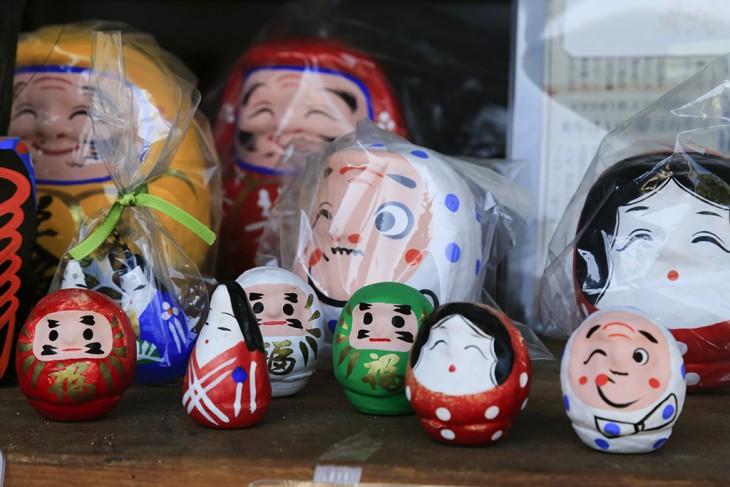 For this itinerary, I would recommend renting a car at Koriyama station, or elsewhere. All of the spots included in the itinerary above are at least a 10-15 minute drive from each other, so renting a car would be the easiest way to make the most of your day out in Koriyama!
1. MIHARU TAKIZAKURA
Start your day trip with a visit to Miharu's Takizakura tree. 'Takizakura' can be translated as 'Waterful Cherry Blossoms'. Over 1000 years old, its trunk's circumference 11 m in width, the Takizakura tree is one of the three biggest cherry trees in Japan, and has been designated a national treasure. The view of the tree, and the flowers that surround it, differ from year to year. However, Takizakura is always stunning during its peak season, no matter the year. (More information on Miharu Takizakura here)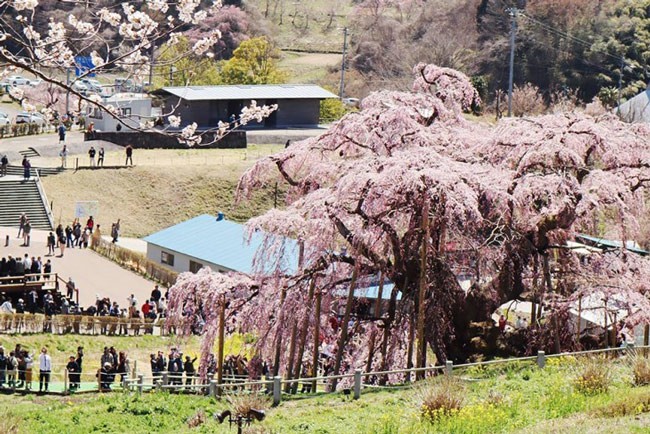 ---
2. TAKASHIBA DEKOYASHIKI
'Takashiba Dekoyashiki' is the name given to a number of craft workshops that have been making dolls and decorative items for centuries. As well as being able to watch how traditional dolls are made, you can try out painting your own dolls. Walk around the arts and crafts studios and soak in the atmosphere of traditional Japan. This area is a 20-minute drive from Miharu Takizakura. (More about Takashiba Dekoyashiki here)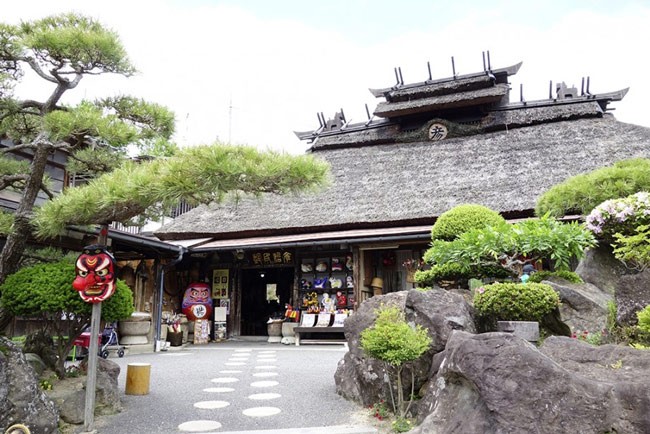 ---
3. KAISEIZAN PARK
One of Japan's first parks in Japan to be opened for public use. Despite the general photograph posted above, the park is beautiful and fun to explore by foot, especially in the springtime, when the cherry blossom line the pathways. Kaiseizan Park is a 30-minute drive from Takashiba Dekoyashiki. (More about Kaiseizan Park here)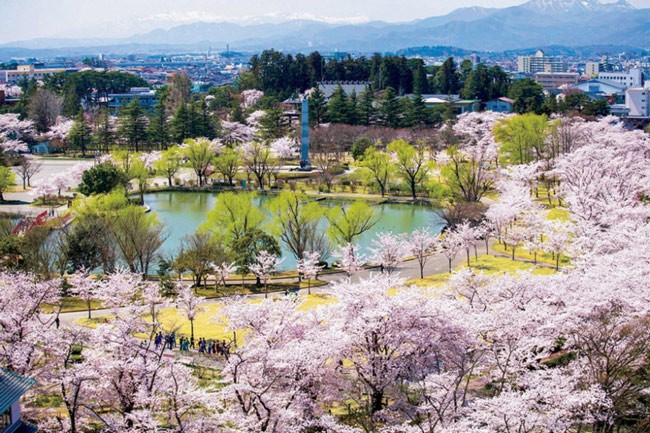 ---
4. KORIYAMA STATION
Koriyama Station is a 15-minute drive from Kaiseizan Park. Train stations in Japan are usually filled with cafes, restaurants, and shops, making them great – and convenient – places to buy omiyage (souvenirs) for friends and family. One of Koriyama's most well-known omiyage is called yubeshi (pictured above). It is a sort of sweet rice cake, filled with red bean paste. It has quite a honey-like taste as well! Why not give them a try, and see what other fun gifts you can find as well?
Finish your day trip here! Perhaps you could stay overnight in Koriyama, or in the nearby Atami Onsen spa town. Or you could hop on the shinkansen and head to Tokyo!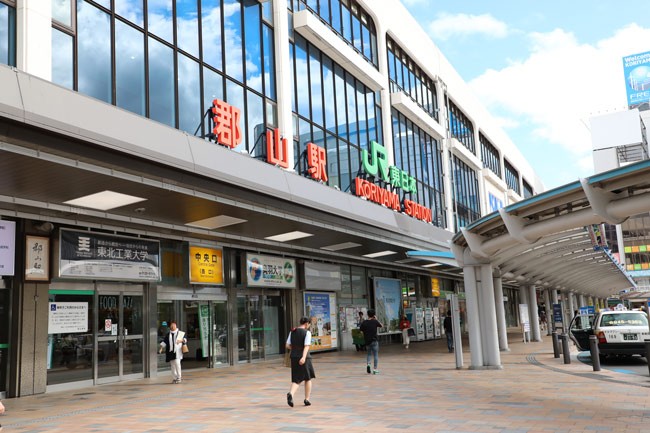 MAP OF ROUTE