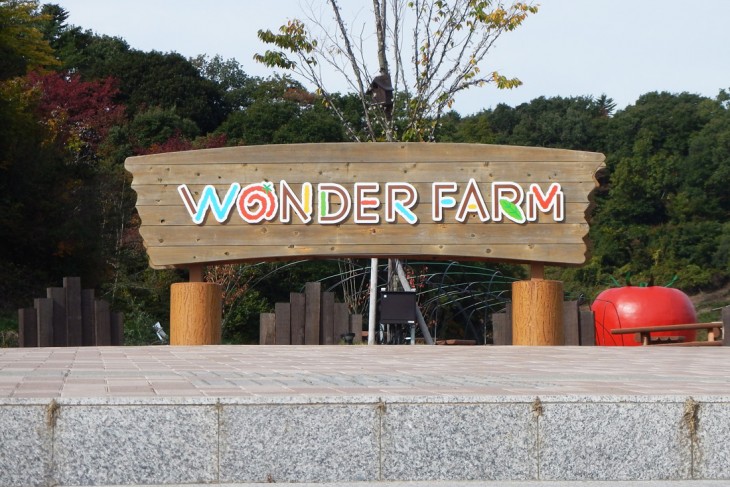 Peaches are the most famous produce of Fukushima, but blessed with a climate slap bang in the middle of Japan, Fukushima produces countless types of delicious fruit and veggies.
At Wonder Farm, a 'new age farm', visitors can learn about farming and also eat lots of delicious, local food. If you like fresh fruit and veg, pizza and BBQs then Wonder Farm is definitely worth a visit. If you love tomatoes, then it's a must!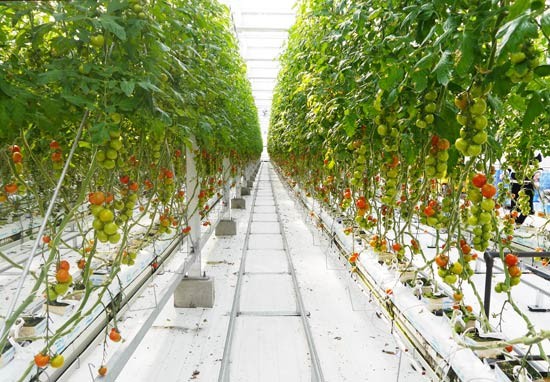 Wonder Farm is split into 5 areas
1) JR TOMATO LAND
Wonder Farm's tomato farm. Visitors can pick as many tomatoes as they can fit in their allocated Tomato Land bag for only 900 yen!*
*Correct as of June 2020.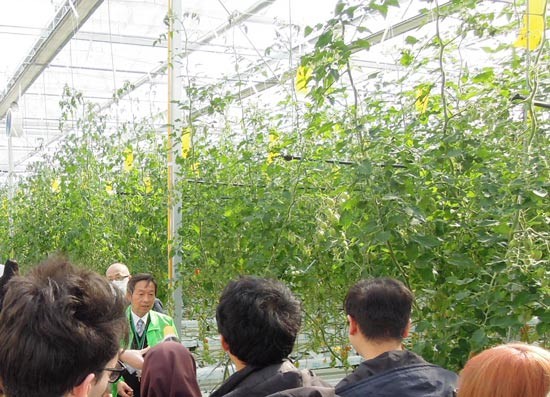 There are over 9 types of tomatoes grown at the farm – many with interesting and puzzling names such as 'Hula Girls', 'Midori Chan' and 'Carol'. Depending on the type, the colour of the ripe tomatoes vary from yellow to dark purple, and each has its own unique flavour and texture. It's fun to try all the different types out and pick a favourite.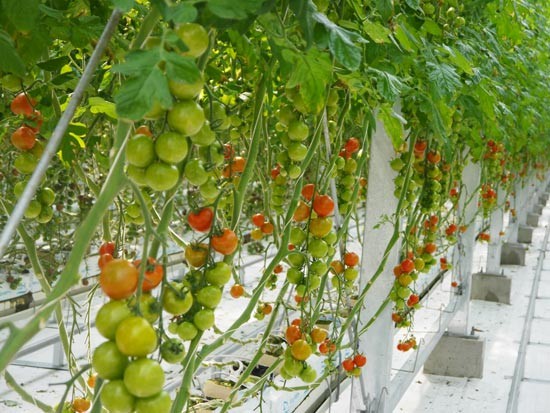 See here for details on visiting.
2) MORI NO MARCHE
A shop selling locally-produced food, souvenirs and tomato ice cream. So far, the farm has sold many unique products such as tomato jam, tomato curry, tomato beans and tomato dressing, as well as more standard kitchen staples like tomato ketchup, puree and sauce.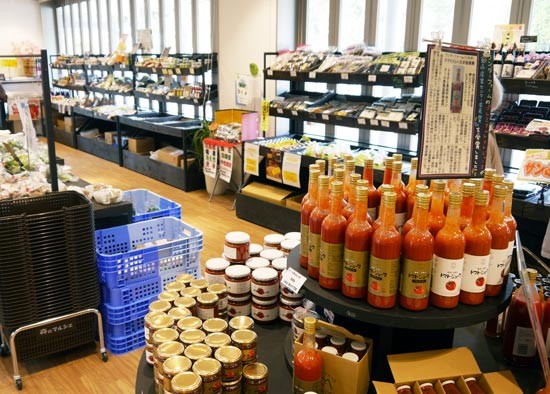 3) MORI NO KITCHEN
A buffet-style restaurant where customers can choose from around 30 different dishes, including wood-fired pizza! Of course, dishes are made with local products as much as possible. Not only this, but the menu changes daily! Take-out pizza is also available.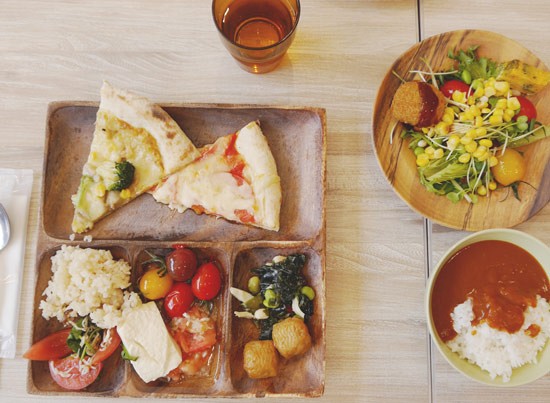 4) AGRI KOBO
This may sound a little sinister, but it is actually the farm's innovation workshop, where new products are developed. Visitors can have a look inside!
5) BBQ AREA
The BBQ area is available to rent (Must be reserved in advance by phone). There are many places to sit down outside and just relax – which is surprisingly rare in Japan! Wonder Farm also has its resident cat Tatsu who has a little house outside near the BBQ area. If you're lucky, you might be able to see him!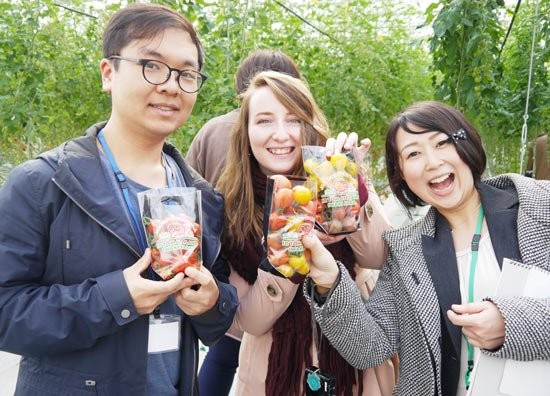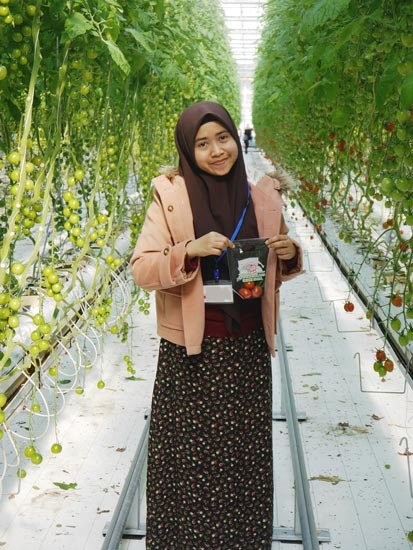 To see more photos of Wonder Farm, check out their Instagram @wonderfarmiwaki and website.
ACCESS
Wonder Farm is a 20-minute drive from Iwaki Station, so renting a car from outside the station or going by taxi would be easiest.
To reach Iwaki from Tokyo, take the JR Hitachi-Tokiwa Limited Express train from Ueno Station to Iwaki Station, taking around 3 hours.
For visitors already in Fukushima, get to Koriyama Station, then there is a direct train to Iwaki, which takes just over 1.5 hours.
See below for an example 2 day trip in Iwaki, including a visit to Wonder Farm!