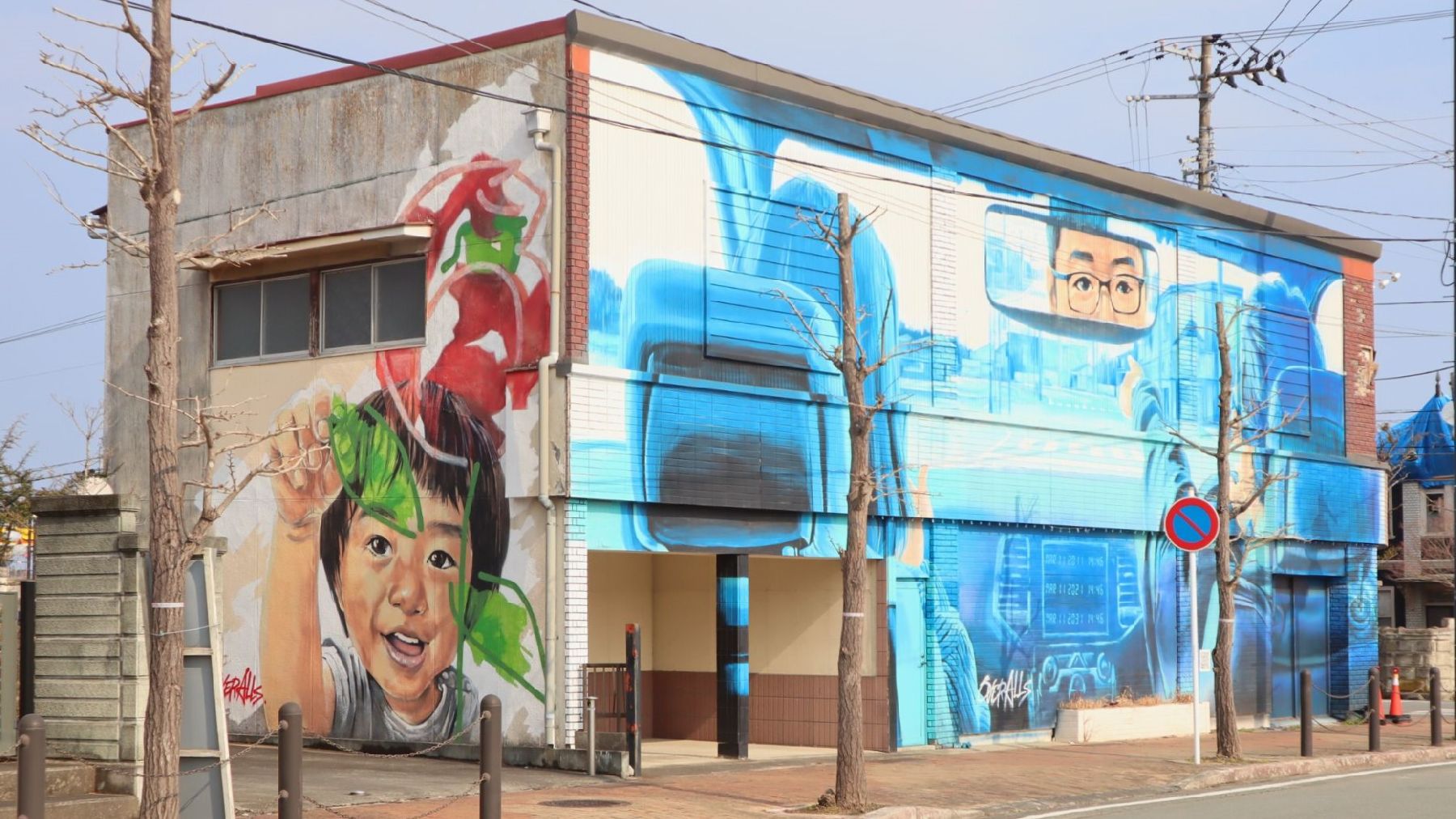 Futaba Art District is an art initiative carried out by art collective Over Alls in Futaba (双葉町), a town in the coastal area of Fukushima.
As of February 2023, Futaba Art District comprises ten murals located between the JR Futaba station and the Great East Japan Earthquake and Nuclear Disaster Memorial Museum.
Futaba town had to be evacuated and was severely affected by the nuclear accident in 2011. In 2020, the evacuation order was lifted for the area around Futaba station.
The murals that make up Futaba Art District depict various aspects of Futaba's culture and pay homage to its residents.
When the artists asked Futaba residents what was most representative of their town, many answered 'daruma dolls' (traditional Japanese dolls for good luck). Since the Edo period, Futaba town held a yearly daruma market which had a famous tug-of-war. There are now murals depicting both the tug-of-war and the daruma dolls.
In 2023, the Futaba Daruma Market was held again in Futaba town after 12 years.
A woman who tended the local cafe and a family who used to live in the town, as well as other members of the community, are depicted in some of the murals.
On each mural, you'll find a QR code that you can scan to learn more about it (in Japanese).
You can easily reach the Futaba Art District from the JR Futaba Station. Click here for a map of the Futaba Art District (in Japanese).
Access Details
Access
45-1 Nagatsuka-machi, Futaba Town, Futaba District, Fukushima Pref.
View directions
Getting there

By Train: 2 min walk from the JR Futaba Station (JR Joban Line)

By Car: 8 min. from the Joban Expressway exit on the Joban Futaba I.C