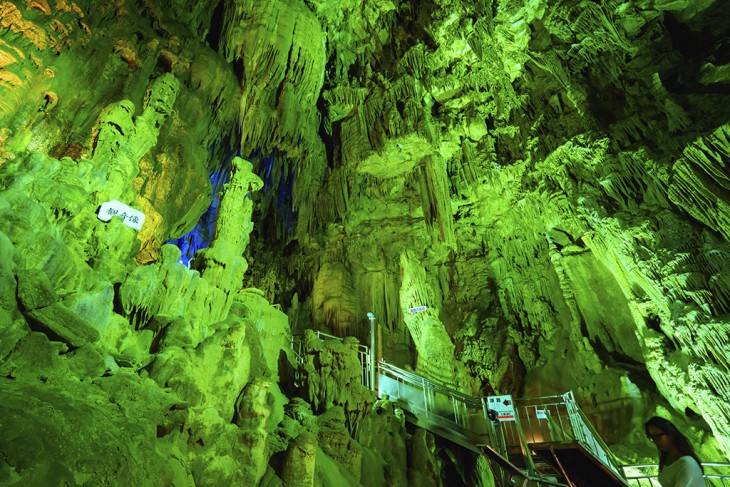 Formed over 80 million years by underground streams and covered with stalactites and stalagmites is the Abukuma Cave. This 3 km-long limestone cave network was discovered in 1969, and 600m of it has been opened to the public to date.
Abukuma Cave is said to hold the biggest variety and number of stalactites in Asia. Each area of the cave network has a different name depending on the shape of the rock formations it contains. Many individual rocks also have their own name.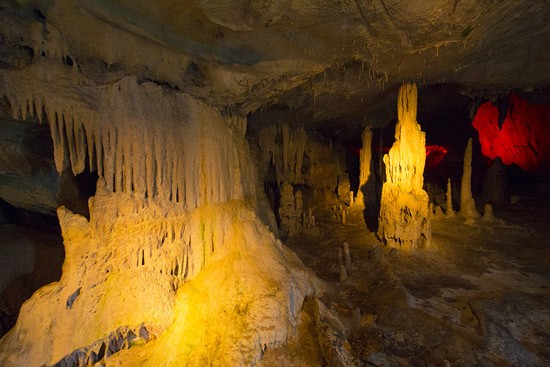 The temperature inside the cave stays consistently around 15 degrees Celsius, meaning that it stays cool during the summer, and mild in winter – a welcome change for either season!
SO WHAT CAN YOU DO WITH A DAY TRIP TO ABUKUMA CAVE?
1.) TRY AND SPOT ALL THE DIFFERENT SHAPE ROCKS
The cave is filled with uniquely-shaped limestone formations – many of which look strikingly similar to objects in the natural world. These formations have been given names according to their shapes.
For this reason, the cave is home to rocks named Dragon Palace, Mushroom Rock & Christmas Tree.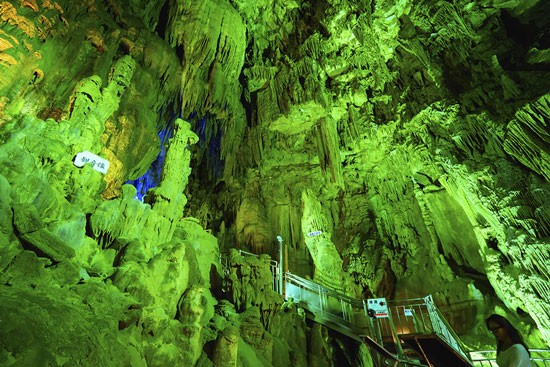 The English-language leaflet available for visitors details the locations of each of these rocks. Can you spot them all? How about guessing what they are supposed to be without looking at the English titles?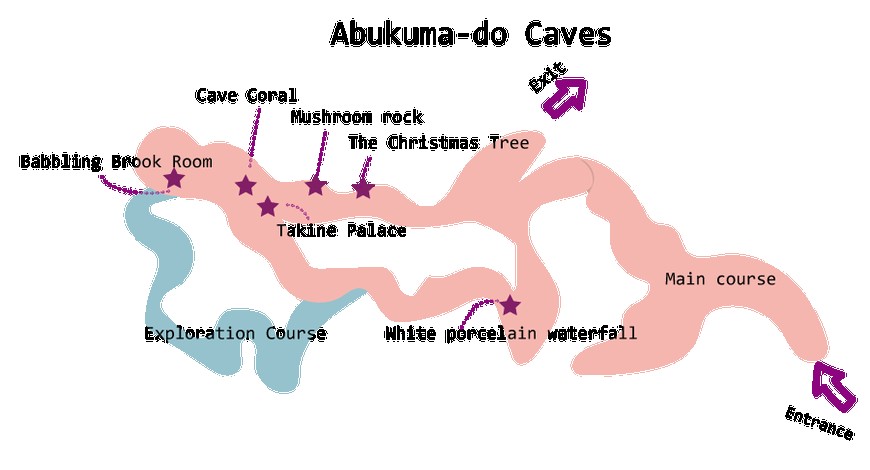 2. TRY OUT THE EXPLORATION COURSE
The 40 minute Abukuma Cave main course can easily be completed by visitors regardless of fitness level. For those wanting to add a bit of adventure to their visit, for an additional 200 yen, you can go on an additional 120 m-long Exploration Course (which takes around 5 minutes).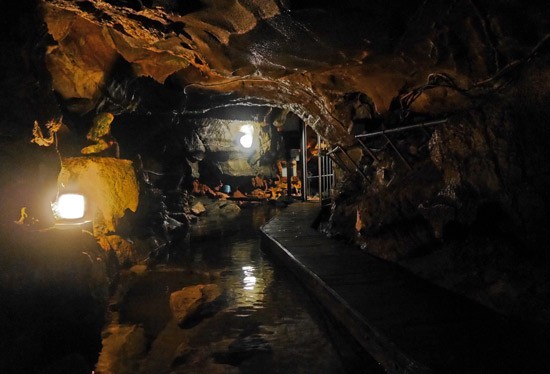 The Exploration Course involves quite a bit of crouching, bending and crawling in places, so please consider this before trying it out!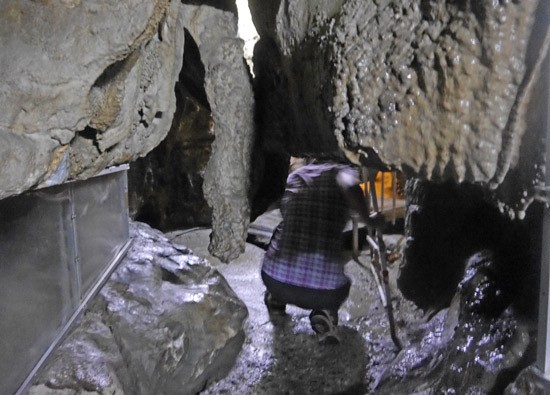 Visitors on the Exploration Course rejoin back with other visitors at Takine Palace, which is the central area and highlight of the cave; a photo opportunity not to be missed.
3.) TRY TO HEAR ALL THE RAINDROPS
From any one place, if you listen very carefully, you can hear the sound of every water droplet falling throughout the cave. It's pretty spectacular.
That being said, quite a lot of water drops from the ceiling, so I would recommend bringing a cap with you!
4. CHECK OUT THE OTHER CAVES
The nearby Irimizu Shonyudo cave network, designated as a National Natural Treasure, is also worth visiting. The caves are split into three sections, A, B & C. Visitors can explore A & B by themselves, but those exploring C – the deepest cave – must be accompanied by a guide.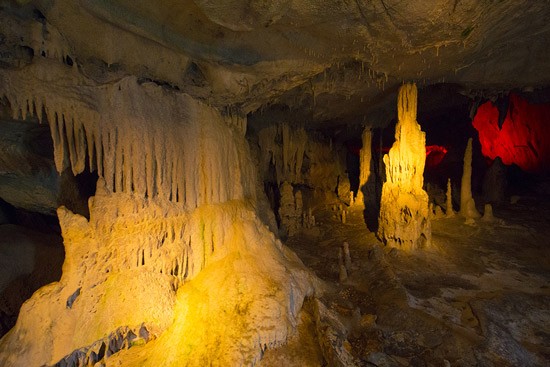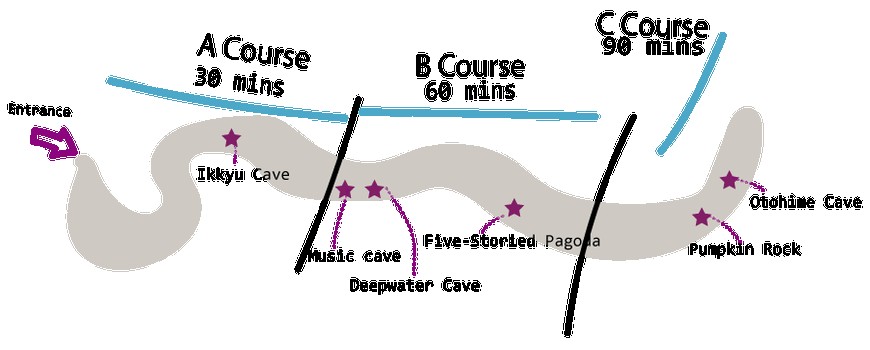 Even the B course delves deep enough in the mountain for visitors to have to trudge through knee-deep water for quite a lot of it, their path lit only by the light of their torch and candles – not for the light-hearted or claustrophobic!! If you're lucky, you might even meet some bats!
The water is around 10 degrees and you can get pretty cold afterwards, especially in autumn / winter, so visitors are recommended to go during summer. Irimizu Caves also have height / weight restrictions for visitors.
Check their website for information about prices and opening hours.
5. DRINK SOME WINE MATURED IN THE CAVE
Wine 100% made from grapes grown in Takine area of Tamura City is left to age in the Abukuma Cave. This wine is called Chozo Wine (貯蔵ワイン[北醇]). This unique ageing environment gives the wine a very distinctive taste. You can buy this wine from the Abukuma Cave giftshop.