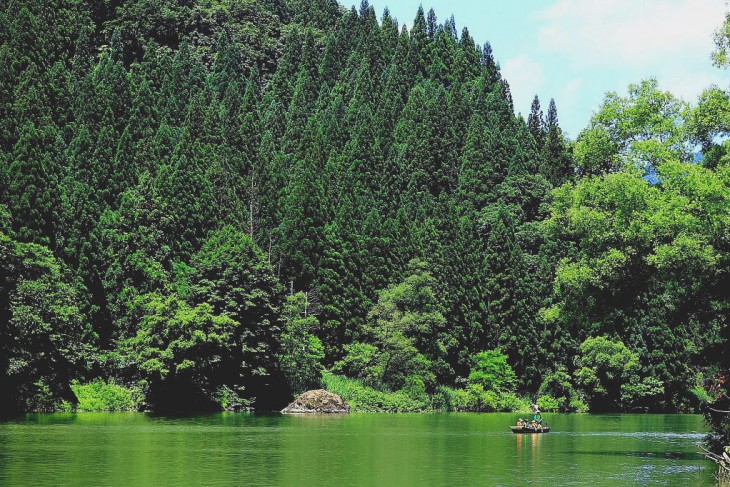 Mishima Town, in rural Oku-Aizu, is known for its beautiful scenery, historic craft techniques, delicious soba (buckwheat), and high quality Paulownia wood, known as 'kiri' in Japanese.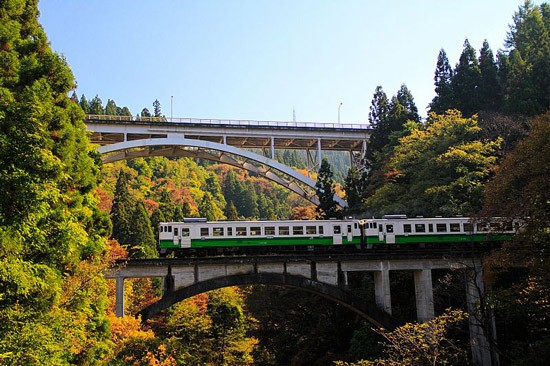 Mishima has also been gaining attention in recent years for a less positive reason – the population of the town is shrinking, fast. Approximately 1700 people now live in Mishima; half of whom are over the age of 65 (Current as of Dec 2017).
Although Mishima's intricately woven baskets and everyday hand-made items have been growing in popularity, local people are starting to worry that the town's traditions will soon become a dying art. I think that Mishima is a very special area, and hopefully you think so too by the time you have read this post!
1. TADAMI RIVER VIEWS
One of the most well-known things about Mishima is that it is home to fantastic viewpoints of the stunning Tadami River, and the Tadami Line train that passes over it.