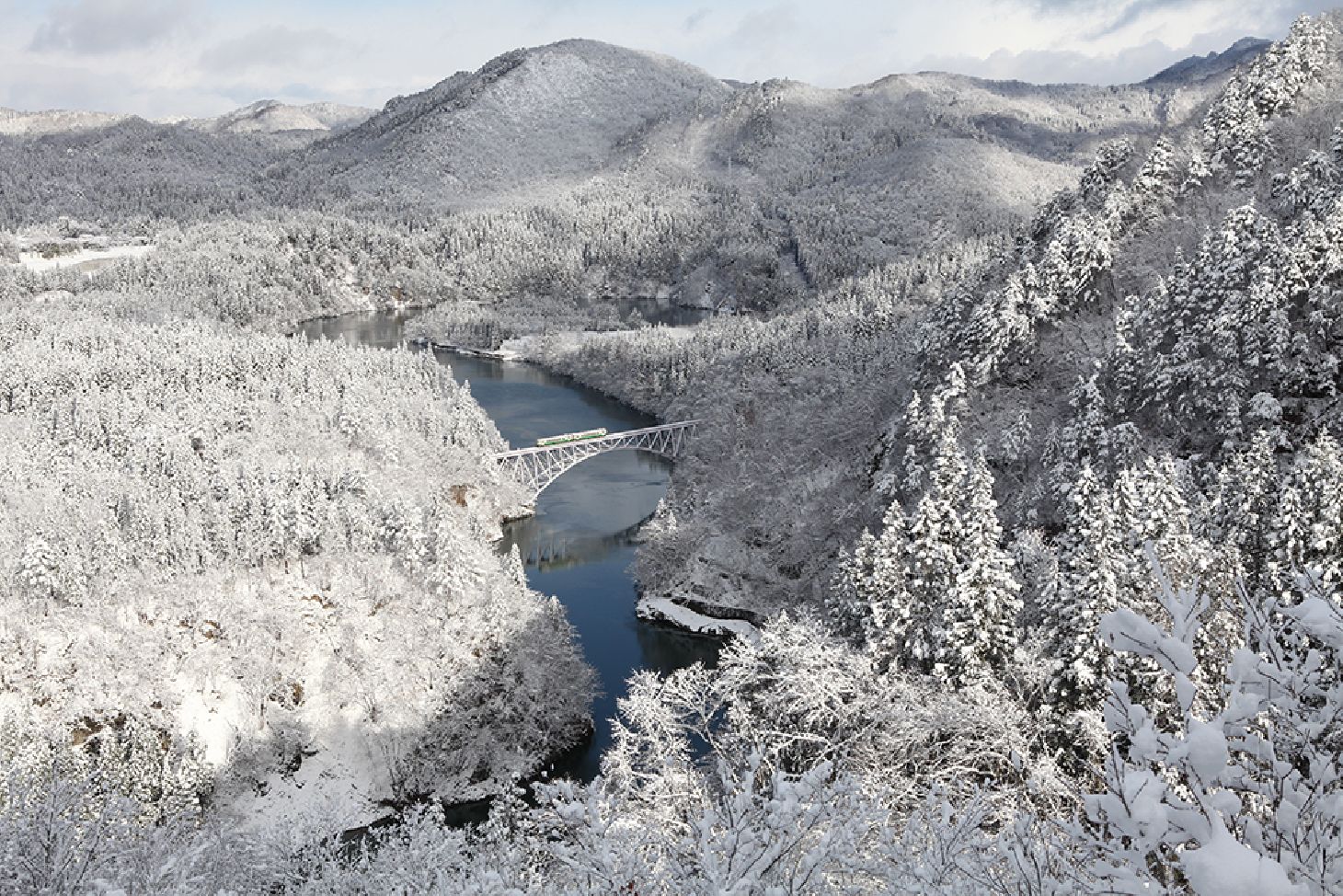 Tadami Line has fully resumed operations on October 2022 after 11 years, and it's only natural that the interest in seeing the world-famous Tadami River Bridge No. 1 Viewpoint (第一只見川橋梁ビューポイント), also known as Daiichi Tadami River Bridge Viewpoint, is rapidly increasing.
Taking a look at the beautiful photographs that can be taken there, it is easy to understand why people all around the world have fallen for this picturesque area.
Getting to the viewpoint can seem quite daunting, so we've created this guide on how and when to visit the Tadami River Bridge!
VISITING VIA PUBLIC TRANSPORT
The Tadami River Bridge No. 1 Viewpoint is a few minutes' walk from Ozekaido Mishima-juku Michi-no-Eki (道の駅尾瀬街道みしま宿), a roadside station known simply as 'Mishima-juku' (みしま宿), which sells omiyage (souvenirs), snacks, and light meals.
See here for a map of Mishima-juku. Mishima-juku opens daily at 8:00am.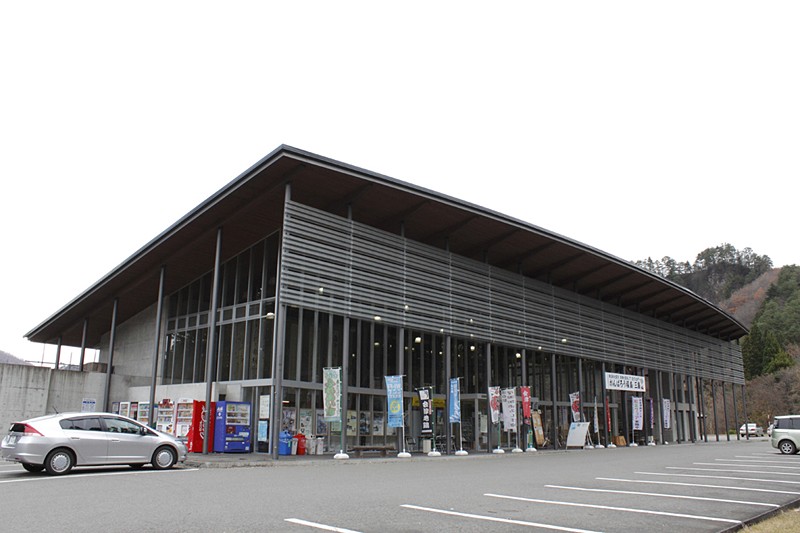 1.) GET TO AIZU-MIYASHITA STATION
To reach Mishima-juku, take the JR Tadami Line (JR只見線) from Aizu-Wakamatsu Station (会津若松駅) to Aizu-Miyashita Station (会津宮下駅):

One-way costs ¥860 and is covered by the JR East Rail Pass.
The train ride takes approximately one hour and twenty minutes. Get your camera ready because the views from the train are beautiful!

See here for information on getting to Aizu-Wakamatsu Station from Tokyo, Sendai etc.
2.) TAKE THE BUS FROM AIZU-MIYASHITA STATION TO MISHIMA-JUKU
A commuter bus leaves Aizu Miyashita Station Monday to Saturdays at 8:10 a.m., and arrives at Mishima-juku approximately 5 minutes later.
The commuter bus doesn't run on Sundays or Japanese National Holidays.
No booking is necessary for this bus.
Please pay the driver upon exiting the bus.
The one-way fare is ¥500 for adults and ¥300 for children (under 12 years).
You can also walk to Mishima-juku from Aizu-Miyashita Station (it's approximately a 40-minute walk) but this route involves walking along roads without footpaths which can be dangerous so I highly recommend you take the bus or rent a car.

3.) WALK TO THE VIEWPOINTS & SNAP AWAY!
The various viewpoints are all a short walk uphill from Mishima-juku. If facing Mishima-juku from the road, turn to the right and walk towards the tunnel. Before you get to the tunnel, take the foot path on the left-hand side (there should be a sign with an arrow on it to guide you up the foot path).
4.) TAKE THE RESERVATION-ONLY BUS BACK FROM MISHIMA-JUKU
There are two buses a day that leave Mishima-juku, heading for Aizu Miyashita Station from Monday to Saturday (they don't run on Sundays or Japanese National Holidays). These buses must be reserved, and there are strict time deadlines for the reservations (see below).
To catch the bus that leaves at 10:20, you must reserve your spot by 9:00.
To catch the bus that leaves at 13:20, you must reserve your spot by 12:00.
You can make a reservation inside the Mishima-juku. Ask them for the bus reservation sheet (In Japanese: Demando basu yoyaku moshikomisho onegaishimasu デマンドバス予約申込書をお願いします) and fill it in.
Click here to see an application from previous years to give you an idea of what the form might look like (please note, it might have been updated).
Make sure to arrive at the bus stop 5 minutes before the departure time.
Hand this form in when you get on the bus.
When returning to Aizu-Miyashita by bus, pay the driver upon exiting the bus.
The reservation-only bus has the same fare as the commuter bus (¥500 for adults and ¥300 for children under 12 years).
This bus takes between 5 to 10 minutes.
Please be aware that neither the commuter bus to Mishima-juku, nor the reservation-only bus that leaves Mishima-juku run on Sundays or National Holidays.
For more information on catching these buses, take a look at this information provided by Oku-Aizu.
WHEN TO SNAP YOUR PHOTOS
The most famous pictures taken at the Tadami River Bridge No. 1 Viewpoint are those taken when the train carriage passes over the bridge.
The train that you can see from afar is passing between Aizu Nishikata Station and Aizu Hinohara Station. Below I've listed the times that you can view the trains passing over the Tadami Bridge (Correct as of November 2022).
Please note that the train only runs Monday to Friday, and doesn't run on Japanese National Holidays, nor from December 30th to January 3rd.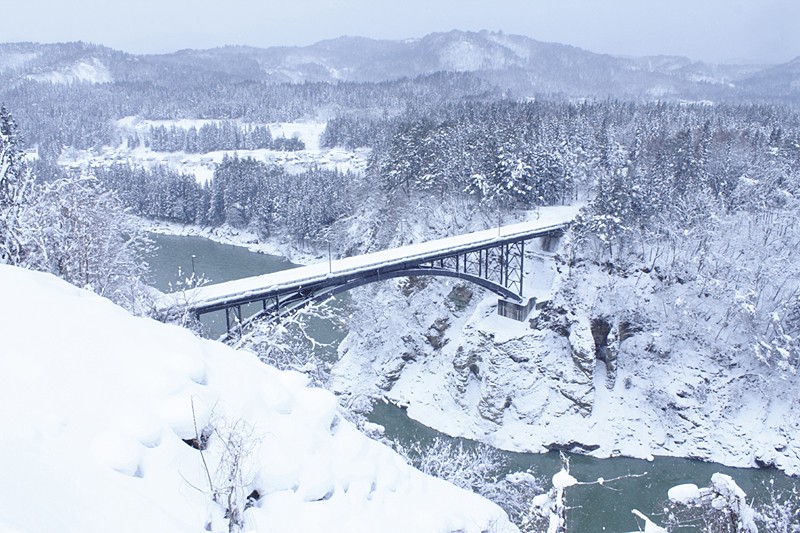 AIZU NISHIKATA STATION (会津西方駅) TO AIZU HINOHARA STATION (会津桧原駅)
(Passing from left to right as seen from the viewpoint)
06:03 - 06:07
07:39 - 07:43
09:18 - 09:22
13:01 - 13:05
16:06 - 16:10
AIZU HINOHARA STATION (会津桧原駅) TO AIZU NISHIKATA STATION (会津西方駅)
(Passing from right to left)
07:21 - 07:26
08:59 – 09:04
14:21 – 14:25
18:13 – 18:17
Please note: I haven't listed trains that leave later than 19:00, as you wouldn't get a good view of the train regardless of the season.
The times listed above may change depending on the season or on weather conditions so please check an up-to-date timetable for the JR Tadami Line in winter through the official page (available only in Japanese) or call the JR infoline number to find out the latest information (English, Chinese and Korean support is available).
As you can tell from the information above, the commuter bus arrives nearby the viewpoint at 8:15, which means you'd make it in time to watch the train passing from 8:59 to 9:04. However, passengers on the commuter bus cannot reach the viewpoint in time to see a number of the earlier trains passing over the tracks.
For those who want to see these earlier trains (especially the extremely early 6:0 3 train which looks absolutely spectacular in the early morning summer mist), I recommend staying overnight in Miyashita Onsen town.
STAYING IN MIYASHITA ONSEN (宮下温泉)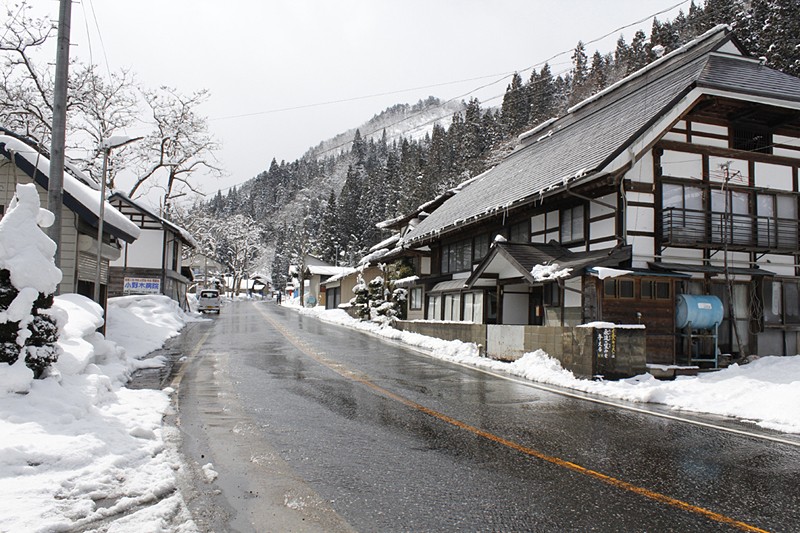 For those who would like to stay overnight in Miyashita in order to see the first train cross over the Tadami Bridge, take a look at the accommodation information listed below:
These ryokan and guesthouses have some experience with guests from abroad.
See Mishima's Tourism Website for more information about local ryokan.
ABOUT THE JR TADAMI LINE
The JR Tadami Line crosses approximately 135 km of beautiful Japanese countryside, passing through 36 stations along the way. See here for more information about the stops and timetable.
Due to damage caused by heavy rains in 2011, service was suspended for certain parts of Tadami Line, but on October 1, 2022, the entire line resumed operations after almost 11 years.
The Tadami Line is operated by JR East, so you can use the Tohoku JR East Pass (Tohoku Area) to ride on this line!
If you'd like to know more about the many attractions along the Tadami line, there is an official guidebook in English available on the Tadami Line website.
See below for an English-language tourist map we made of Mishima Town (三島町) (Miyashita Onsen [宮下温泉] and Hayato Onsen [早戸温泉]).