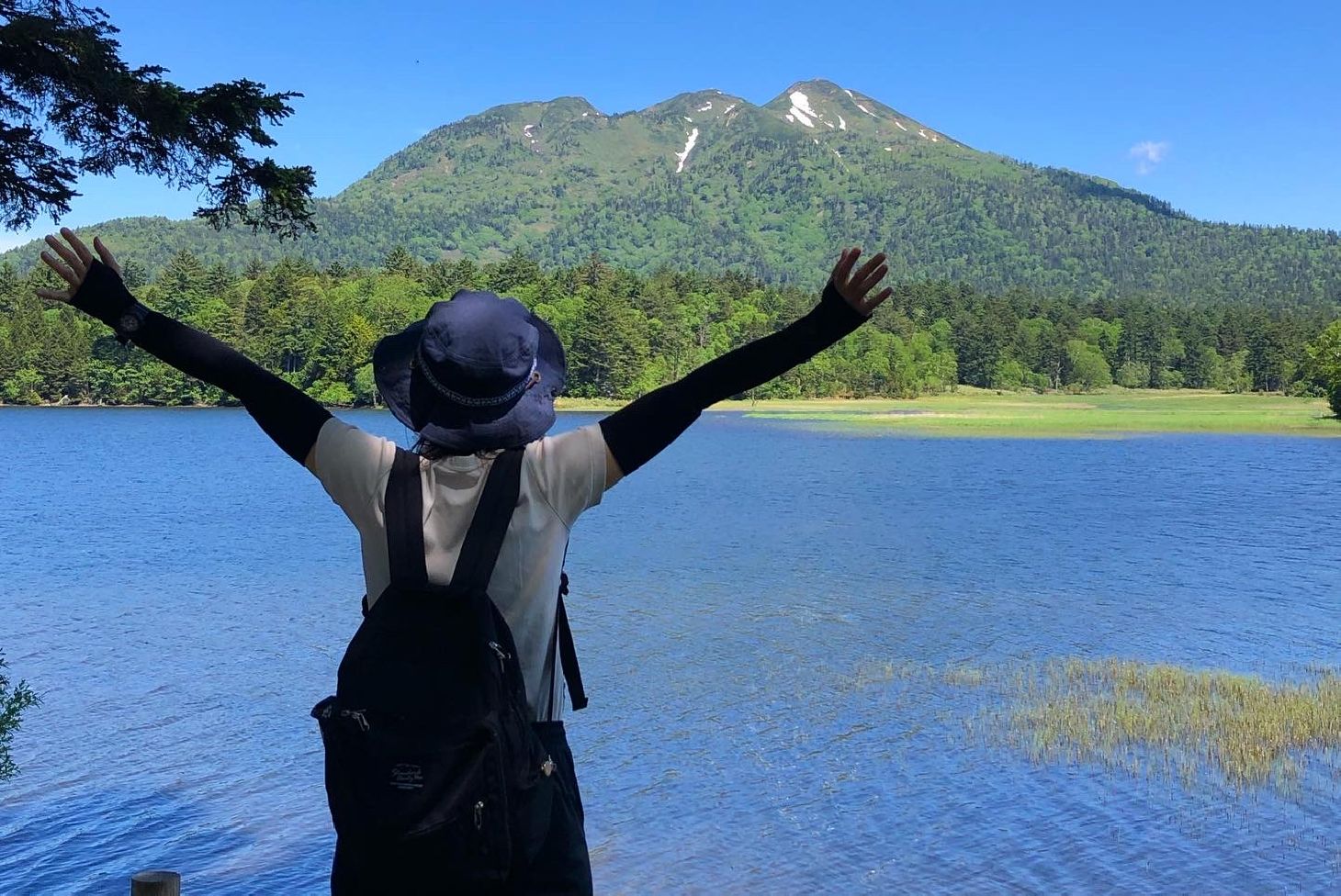 The vast wild space of the national park covers vast areas of Fukushima, Gunma, Niigata, and Tochigi Prefectures. Boasting a diverse environment of marshlands, lakes, and mountains where plants and wildlife can flourish. A wooden boardwalk allows you to walk through nature without disturbing and small wildlife that may be hiding in the tall grass or harming the fragile marshlands.
When to visit?
Visitors primarily come from mid-May to late-October, outside of these months, the area is blanketed with deep snow.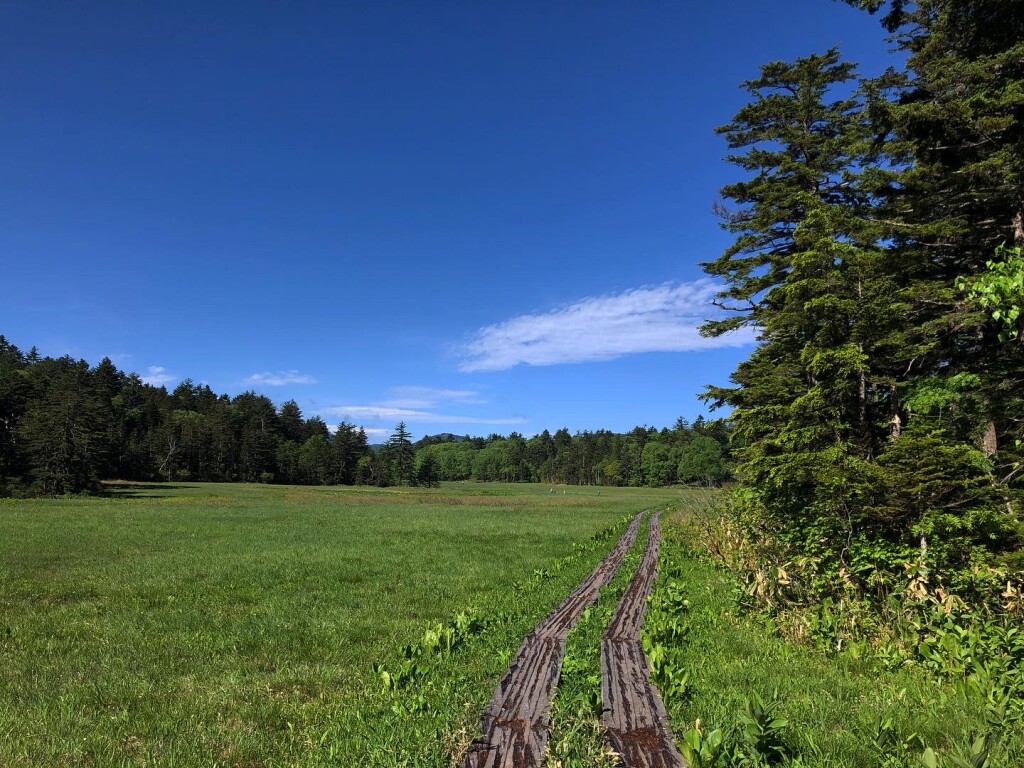 In spring and summer, various wildflowers grow in the fields and the marsh, creating a lovely atmosphere of vibrant greens and bright-colored flowers. In Autumn, the grass turns golden brown and autumn flowers bloom, my favorite was a deep purple flower. Some more adventurous explorers have visited in the winter months, however, I would recommend against doing so unless you have the proper skills, permit, and guide. Facilities are also closed during the winter months.
Beginner friendly:
Hike to Lake Ozenuma (6.4 km roundtrip)
The short hike to Lake Ozenuma takes you through a deep forest where shadows may keep patches of snow and ice frozen even in the late spring and early summer months. The cool shade of the trees is refreshing but may be cold, so I would suggest bringing warmer layers.
Once you reach the first marsh area you will be greeted with incredible views of Mt. Hiuchi (Hiuchigatake) in the distance, and as you walk you will start to see Lake Ozenuma as well. The lakeside views of the water are incredible as well as the various plants that are growing along the water. Keep an eye out for animals as you may catch a glimpse of them in and around the water.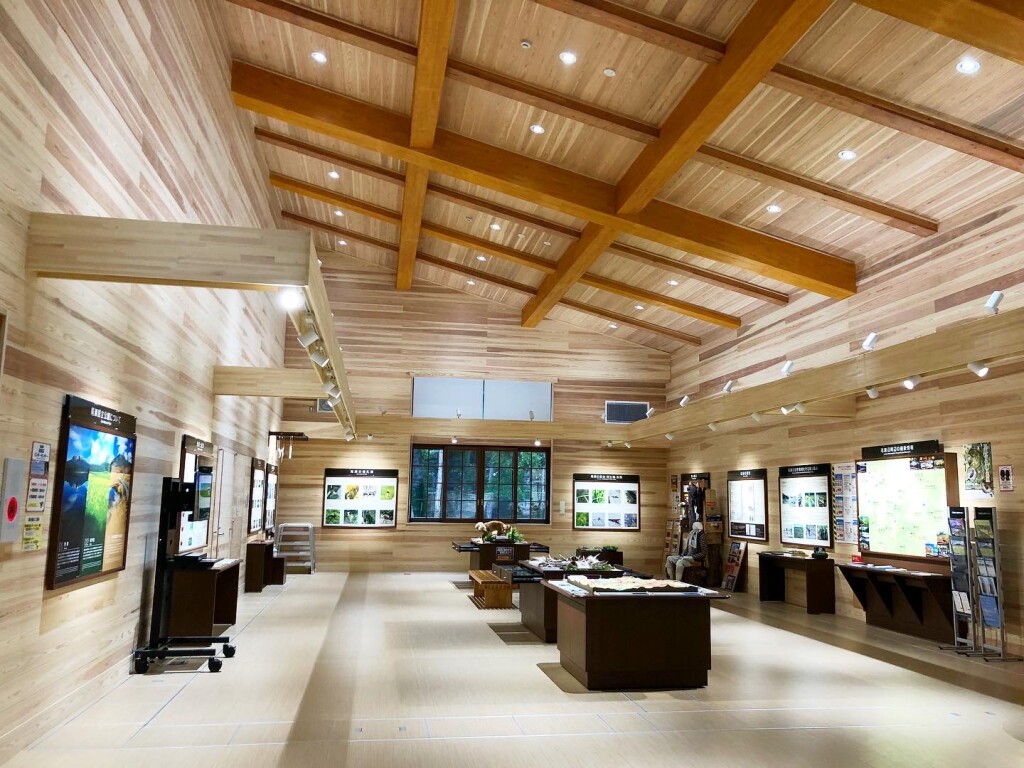 Overlooking Lake Ozenuma, you'll find the Oze National Park visitors center, as well as a shop, restaurant, and guesthouses that operate here. Snacks, souvenirs, and even alcoholic beverages can be purchased here, so while you will definitely want to pack snacks, you should be able to buy more here!
It's a very relaxing place to spend time so I would suggest planning to have time to spend here for lunch and relaxing. After which you can choose to head back, or continue hiking if you are able to spend a night or so in one of the lodges or mountain huts in the park.
Stay the night!
If you want to continue hiking past Lake Ozenuma, then I recommend booking a stay at one of the lodges or mountain huts. When I visited during the Autumn hiking season, I stayed a night at the Chozo Hut (built in 1915!) and had a marvelous time.
The weather was much colder, but a wood-burning stove kept us warm, and there were a variety of books and games to keep us entertained.
This Lodge is run by the descendants of one of the first pioneers who ventured into the wilderness that is today known as Oze National Park. That pioneer, Chozo Hirano, fell in love with the incredible natural landscape and set up a small cabin along the side of Lake Ozenuma.
A bit of history of conservation
More than 130 years ago Chozo Hirano at 19 years old discovered the beauty of the area. In 1890, at 20 years old, he built a small hut near the water where he would spend a lot of time basking in the natural wonder of the area. This hut was later moved and rebuilt a bit bigger in 1915, creating the modern-day Chozo Hut that could accommodate more visitors, allowing Chozo to share his love of the area with more nature enthusiasts who would come to appreciate the incredible nature.
Some years later a project to build a dam in the park premises was proposed. This would spoil large parts of the environment that wildlife depended on for survival. Chozo and his fellow nature enthusiast fought against this proposal.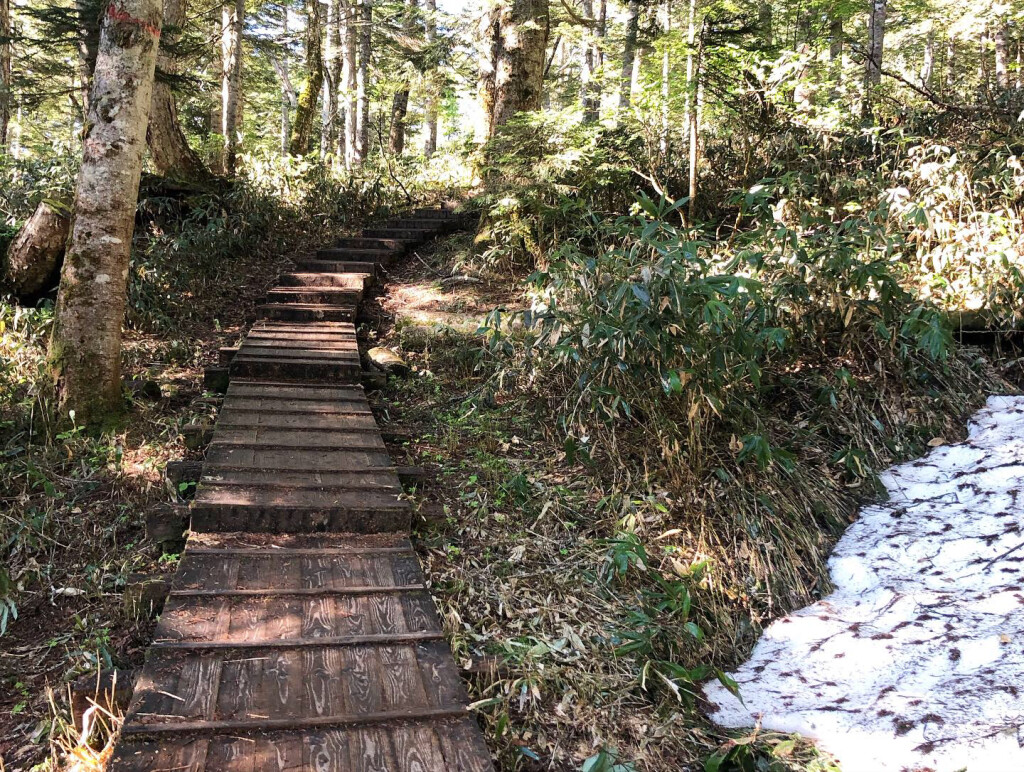 Thanks to the efforts of Chozo Hirano and other conservationists, the Oze Conservation Association was formed in 1949. Through their efforts, the natural area was preserved and Oze National Park was created!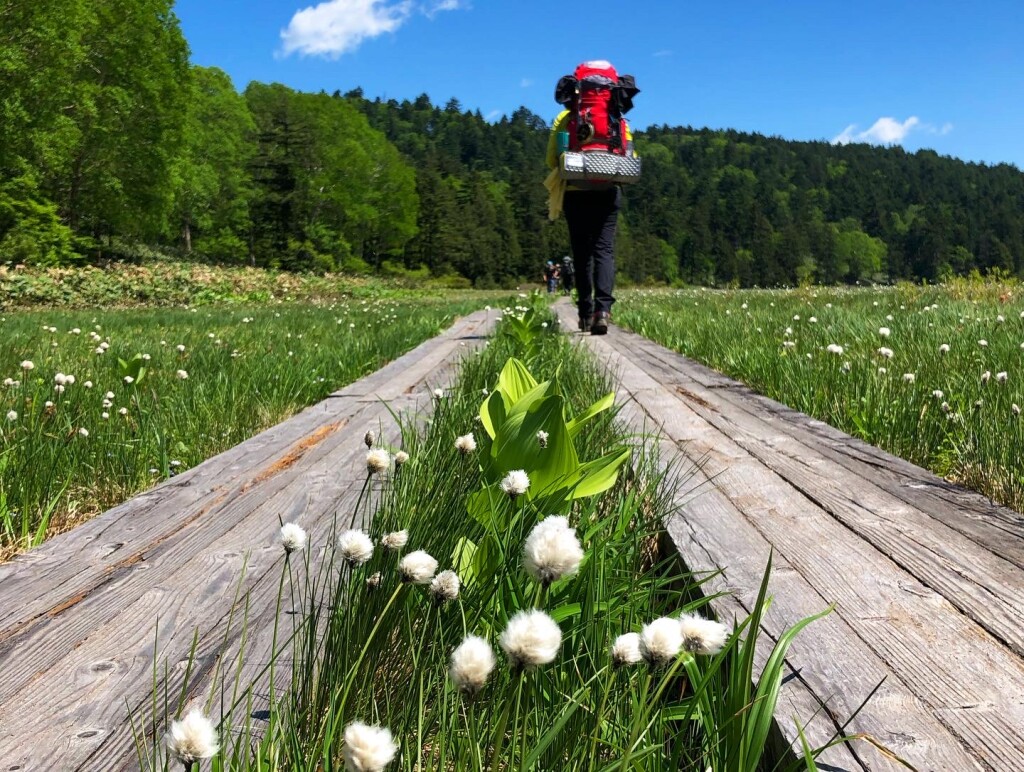 In the 1950s the placement of wooden boardwalks began in an effort to prevent visitors from harming the soft marshland areas.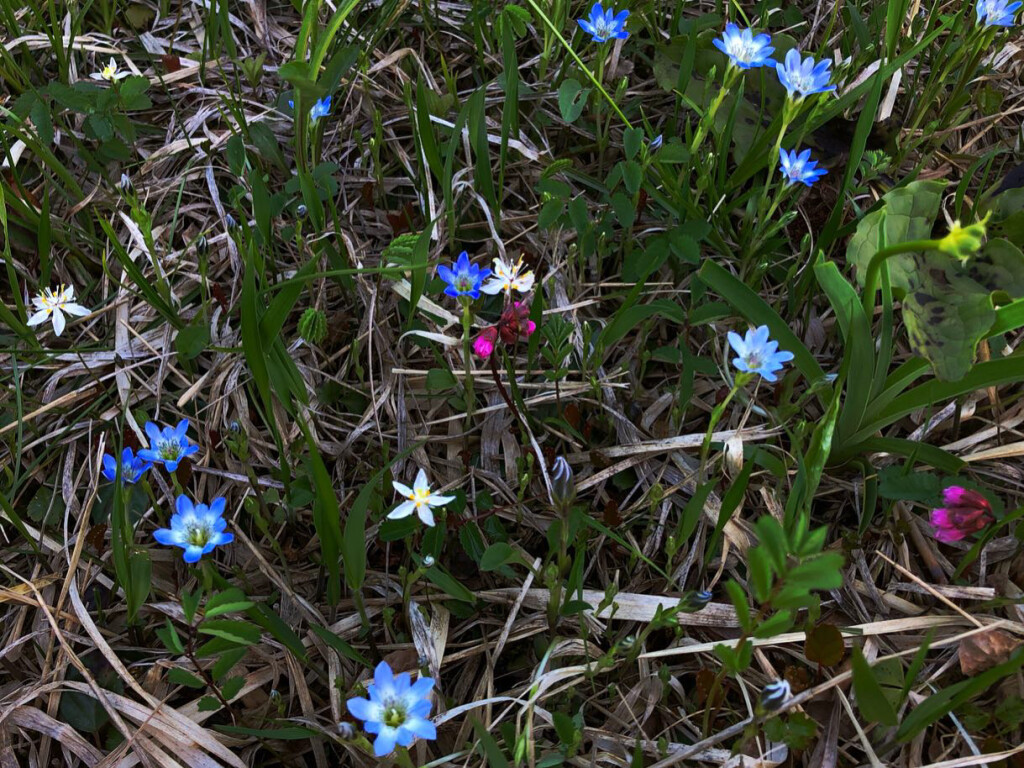 Today the diverse wildlife and plant life flourish in the park as much of the national park has been left untouched by people.
Geological History
The geological history of Oze National Park can be traced back 2 million years when the Oze area was just a plateau. Over time, the plateau became mountainous, the highest peak Mt. Hiuchi (Hiuchigatake) is located in the portion of the park that lies within the Fukushima Prefectural border and can be seen from Lake Ozenuma.
Mt. Hiuchi (Hiuchigatake) is not only the highest peak in the park today (at 2,356m), but it is also the most recent to erupt. Recent being a relative term, since we are talking about an eruption that took place some 350,000 years ago or so. Lava flow interrupted some rivers in the area which led to the formation of Lake Ozenuma!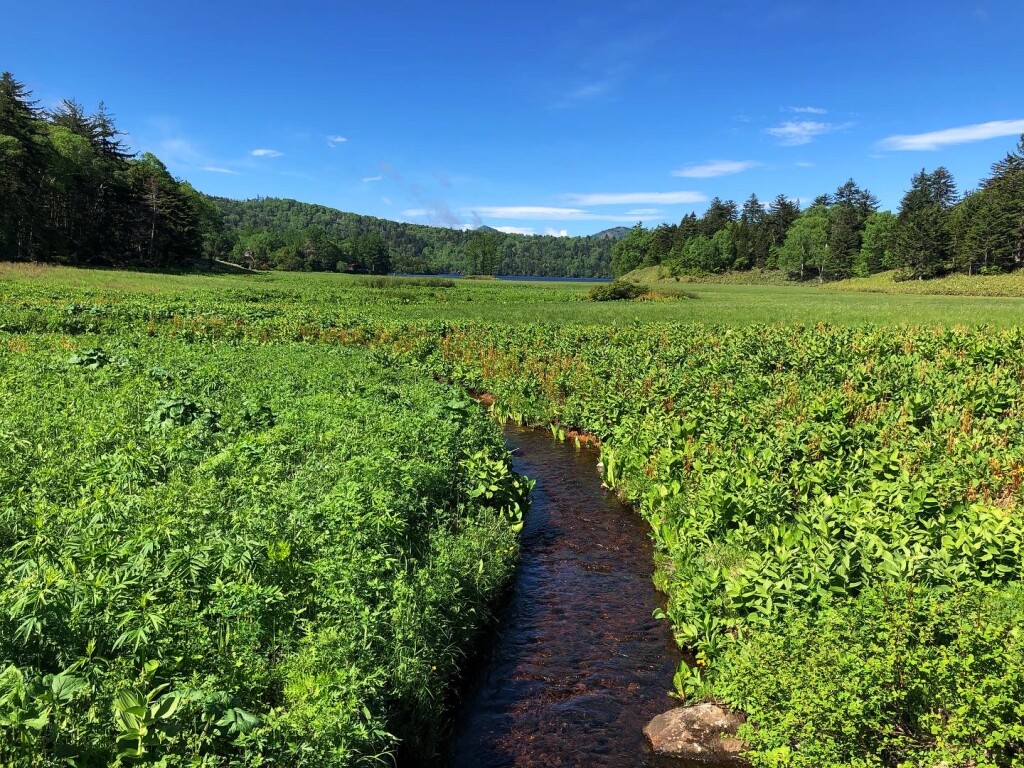 The flow of rivers in the area continued to change over time which created the unique wetland landscape that is one of the largest of its kind in Japan.
Oze Marshland
A layer of peat that is as thick as 5 meters in some places is thought to have formed over the course of 6000 to 8000 years!
What is peat you may ask? It is essentially a mix of soil and an accumulation of plant life that never fully decomposed due to cold temperatures and humidity. If you enjoy whiskey that has a slightly smoky flavor, then you may be familiar with peat and some of its many uses. The peat as well as all other natural features of Oze National Park are protected, so don't try to take any home with you!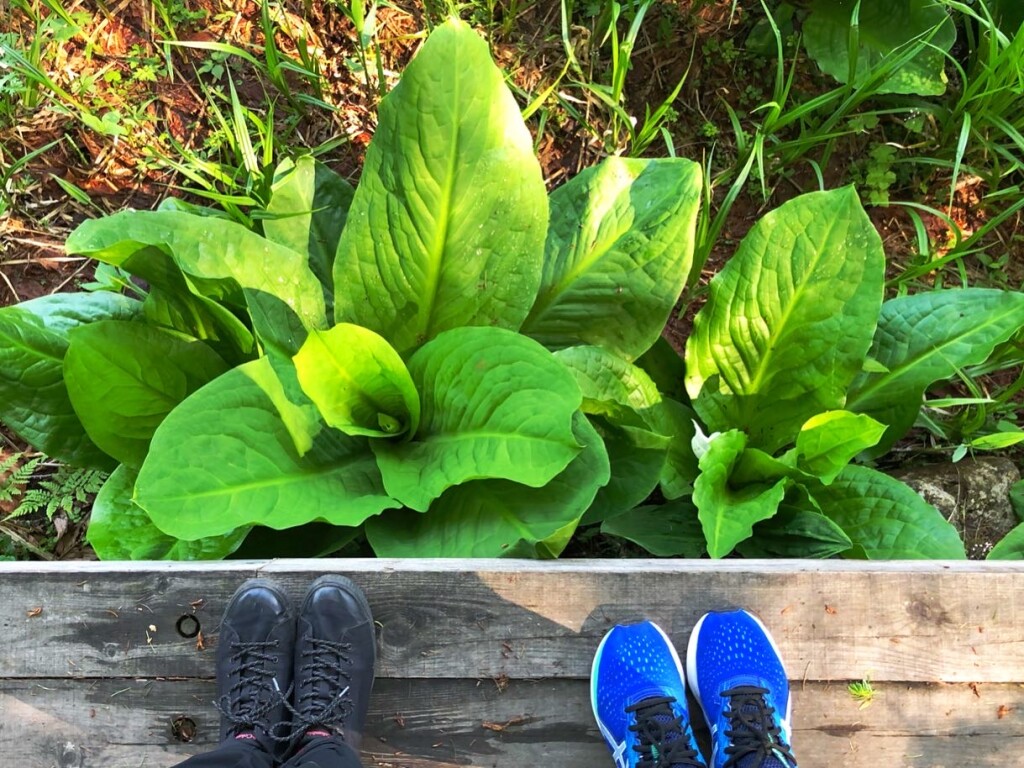 To avoid damaging the environment, be sure to stay on the wooden boardwalk trails.
Hot Tip:
The nearby Hinoemata Village is home to the incredibly unique tradition of Hinoemata Kabuki! Click here to learn more.
Oze Eats:
While you are in the area be sure to try some of the delicious foods you can try! The soba noodles in Hinoemata Village are incredible, and if you are feeling adventurous, go try this unique ice cream topped with a local favorite: dried salamander (at Mini Oze Park)!! Yum!