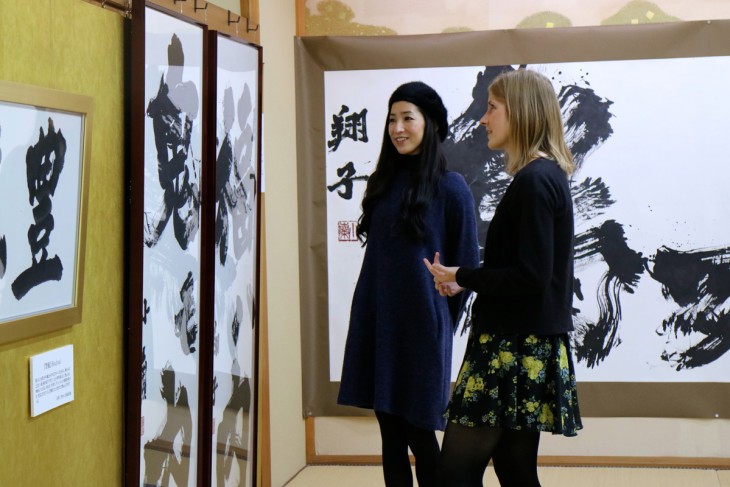 The Shoko Kanazawa Art Museum in Iwaki City is home to many fantastic pieces of calligraphy created by Shoko Kanazawa, an artist who was born with Down syndrome.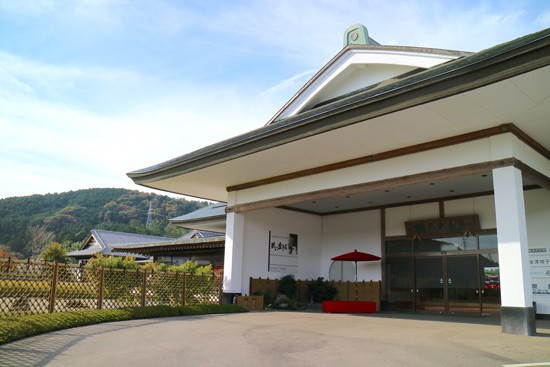 The art museum shares its location with a kimono museum called Kimononoyakata Marusan (which contains the world's largest kimono!) and a beautiful garden inspired by the traditional Japanese gardens of Kyoto.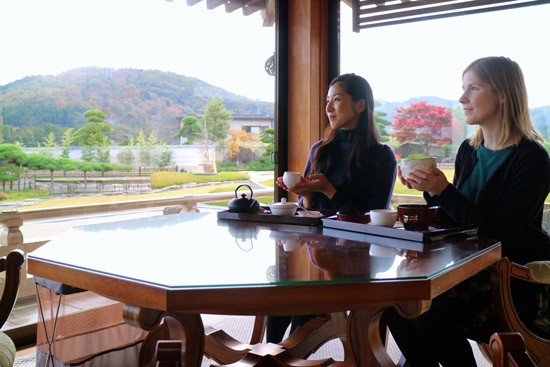 I was really moved by Shoko's beautiful and emotive calligraphy when I visited the Shoko Kanazawa Art Museum.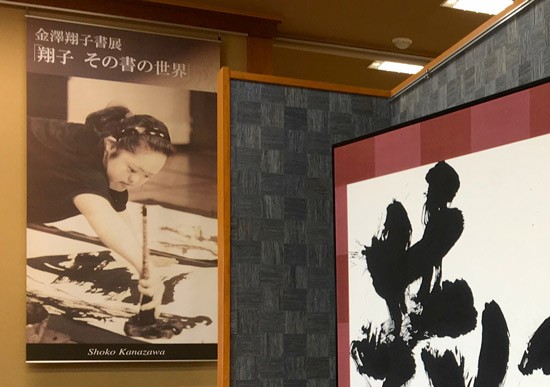 I've practised shuji (calligraphy) before, so I can only imagine the amount of time it takes to produce the artistic form of calligraphy referred to as shodo in Japanese. Many shodo artists imagine the form they want their brushstrokes to take before starting a piece. The sheer size of her pieces also gives Shoko an extra challenge.
ABOUT SHOKO KANAZAWA & HER ART
Shoko started practising shodo (Japanese expressive calligraphy) at the age of 5 years old, inspired by her mother, who is also a shodo artist.
Shoko's work was first exhibited publicly in 2005, and the Shoko Kanazawa Art Museum was opened in 2012, following the Great East Japan Earthquake.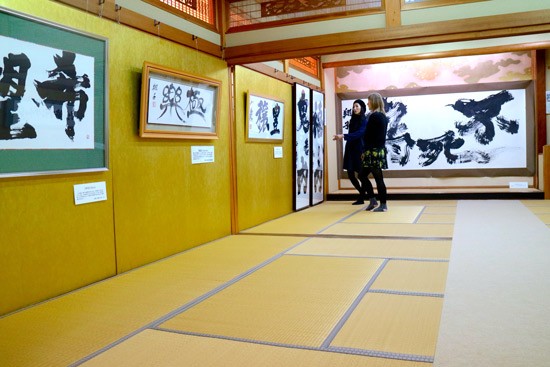 Many of the key works at the Art Museum, including the piece featured below which stands in the main hall, are related to the Great East Japan Earthquake, and express Shoko's hopes for the reconstruction of the areas on the coast affected by the events that followed the triple disaster.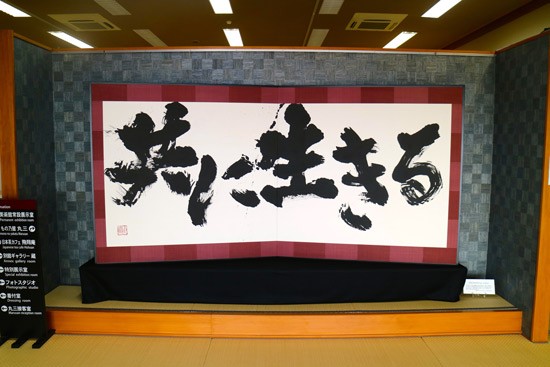 The piece above contains the kanji words 共に生きる(tomo ni ikiru), which can be translated as "to live together". The meaning of this work is left up to the viewer, but it's likely that it refers to humans living together with natural disaster, or the need for communities to pull together after a disaster to move forward.
Another piece related to post-3.11 reconstruction is 希望光 (kibou hikari), which translates as "the shining light of hope". The message is concise, and the viewer can really feel Shoko's emotion through the size and style of her characters.
One more connection between Shoko and the events of 3.11 is the use of her calligraphy as the logo for the Onahama Marine Bridge – this bridge was opened during certain hours for the public from last August, and is a symbol of reconstruction for the people of Iwaki City.
I found her calligraphy to be very moving, especially the piece which is shown in the photograph below. The calligraphy says 福は内 鬼も内 (fuku wa uchi, oni mo uchi). This phrase relates to the Japanese tradition of Setsubun, which takes place in early February every year.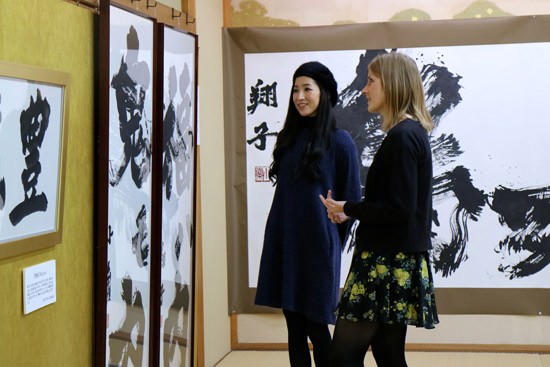 During Setsubun, family members throw beans out the doors of their house – or throw them at a member of the family wearing a devil / demon mask – as a symbol of purifying their homes. During Setsubun, the phrase 'fuku wa uchi, oni wa soto' (Luck stays inside, demons stay outside).
In Shoko's piece, she changes this well known phrase to mean "Luck stays inside, demons also stay inside". When asked about the creation of this piece, Shoko said that she felt sad for the demons, and felt like they would be lonely if kept outside alone! I think this message is really moving, and also that this pieces demonstrates Shoko's personality very clearly.
As well as viewing Shoko's art, visitors can also experience holding tools that Shoko uses to create her compositions. A number of the brushes she uses are on display, a long with an example of the size and type of paper she uses.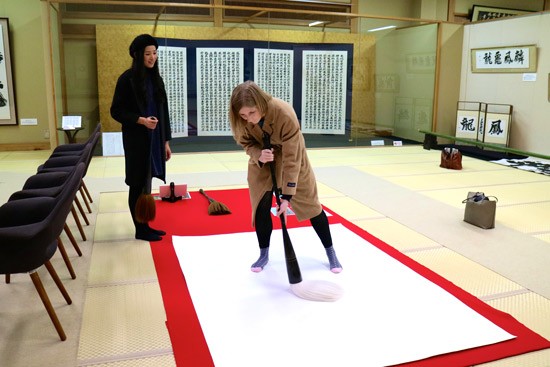 When I tried out her tools, I realised just how much you have to use your whole body to smoothly bring the brush over the page – creating work this big must be a really good workout! I can imagine myself making so many mistakes…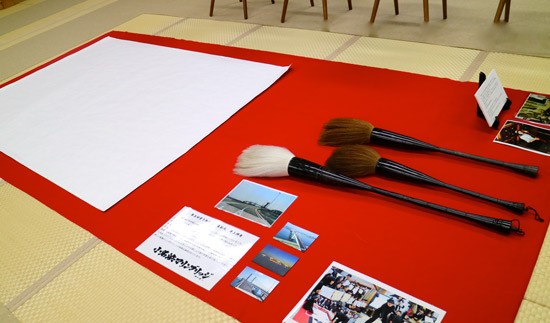 Shoko regularly does calligraphy demonstrations at public events throughout the year, and is always accompanied by her mother.
Shoko, now in her thirties, lives by herself, and is an amazing role-model, as her status as a public figure allows her to communicate and share with her home country, and the world, about her experience as a person with a disability.
READ MORE ABOUT SHOKO KANAZAWA
VISITING THE SHOKO KANAZAWA ART MUSEUM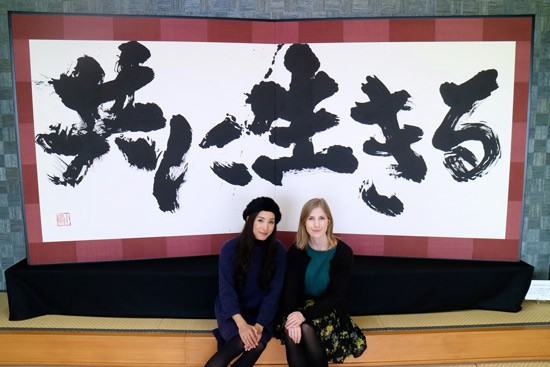 Opening Hours: 10:00 to 16:00 (last entry at 15:30)
Closed on Tues / Weds unless on a National Holiday (in which case, the following day the museum will be closed). Closed at the end of the year / new year
Price: 800 yen per adult. 400 yen for those with a disability. (Free for elementary school kids)
REACHING THE MUSEUM
See here for travel information about getting to Iwaki Yumoto Station.
By Public Transport: Take the train to Yumoto Station. From there the museum is a 20 minute taxi ride.
There is also the option of renting a car near Iwaki Station and driving there using a Rental Car company such as Times Rentacar, Nippon Rentacar, JR Rent-a-Car etc.
By Car: Get off the Joban Expressway from Yumoto IC (from there it's a 15 minute drive).
OTHER PLACES TO VISIT NEAR SHOKO KANAZAWA ART MUSEUM
SHOKUJI TOKORO OKAME
Want somewhere close by to Iwaki Yumoto Station to eat traditional Japanese food? I recommend Shokuji Tokoro Okame (食事処おかめ) . I don't have a photo, but it's a really cute, cosy izakaya-style restaurant which serves cheap lunches with very generous portions. I had a really delicious meal there which was served with lots of tofu and tomato. See its location here.
IWAKI YUMOTO ONSEN'S HOT SPRINGS
Various onsen hot springs in Iwaki Yumoto Onsen Town. Read here for more.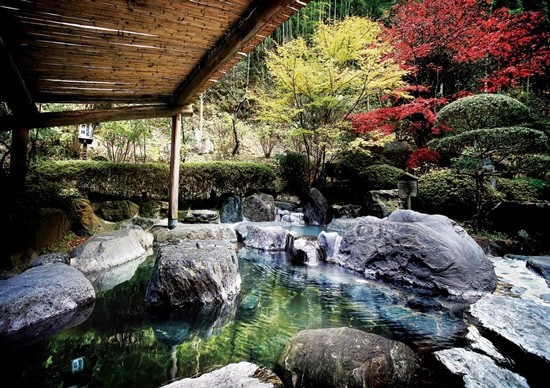 IWAKI FC PARK
Enjoy some great food at Red & Blue Café, located inside Iwaki FC Park, or pop over to the bar next door which sells pizza and a big range of craft beers on tap!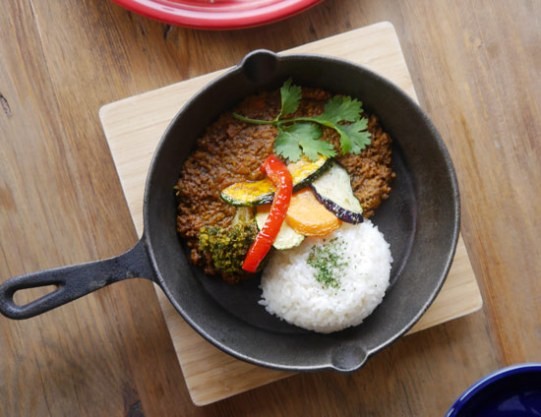 SPA RESORT HAWAIIANS
See a Polynesian-inspired dance show & enjoy the water parks at Spa Resort Hawaiians. See here for more info.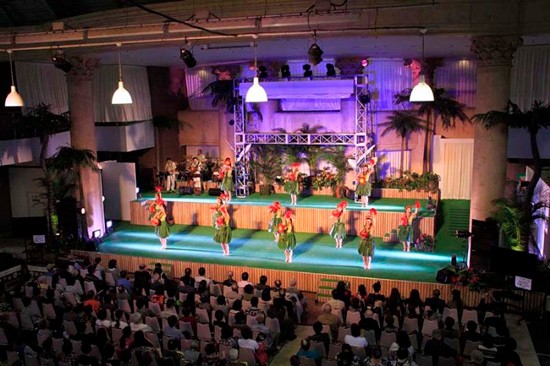 CHINAN SHOKUDO
Eat some really good ramen at Chinan Shokudo (チナン食堂).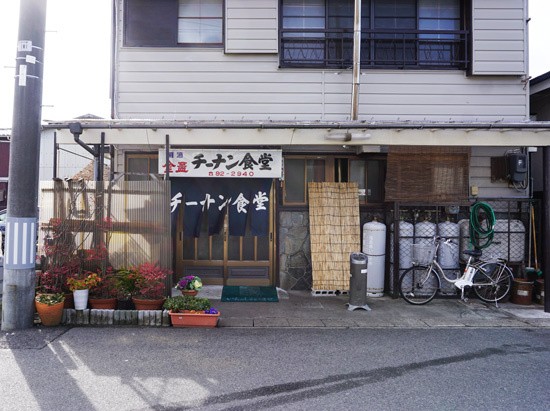 HORURU
Get up close & personal with some dinosaurs at Horuru (Iwaki City's Coal & Fossil Museum). See here for more info.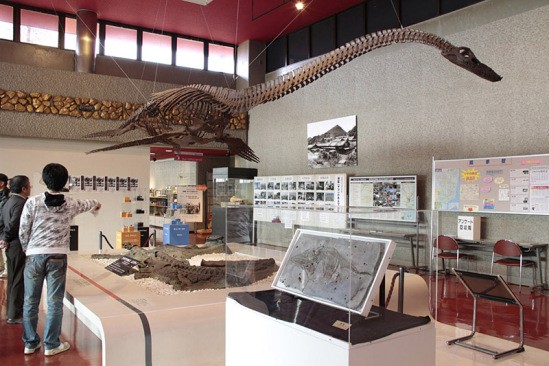 AQUAMARINE FUKUSHIMA
Lose yourself among the amazing exhibitions at Aquamarine Fukushima (See here for more info.)