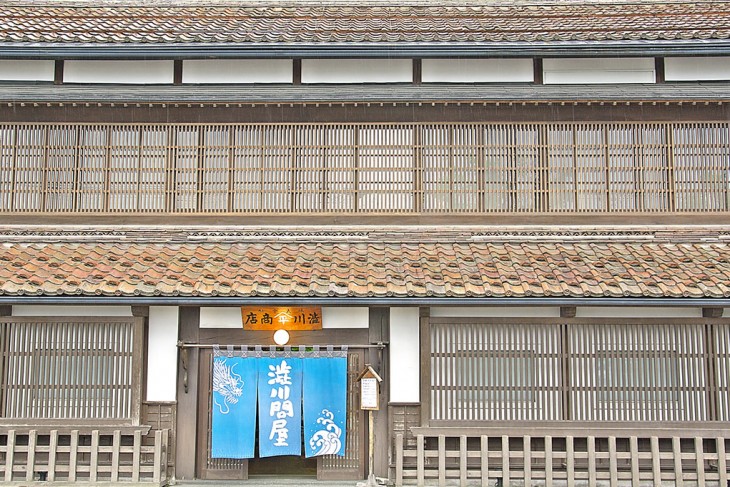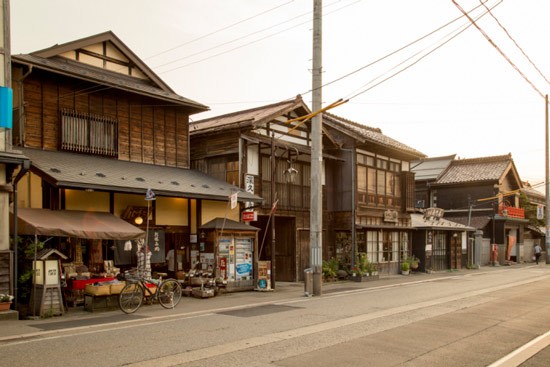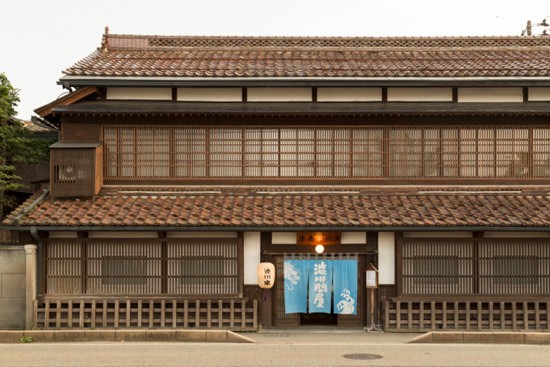 Dotted around Nanokamachi-dori Street (Aizu-Wakamatsu City) stand a number of extremely old buildings. Coming to this area of the city feels like stepping back in time, especially at quieter times of day. Many of the warehouses and factories that stand on Nanokamachi-dori are still used to this day, and some allow visitors in for a tour.
During my visit to Aizu-Wakamatsu City, I visited two of these factories.
1. YAMADA ORIMOTO COMPANY
When I saw this written on my itinerary, I wasn't sure I would find it interesting. But on approaching the factory, I realized my assumptions had been hasty.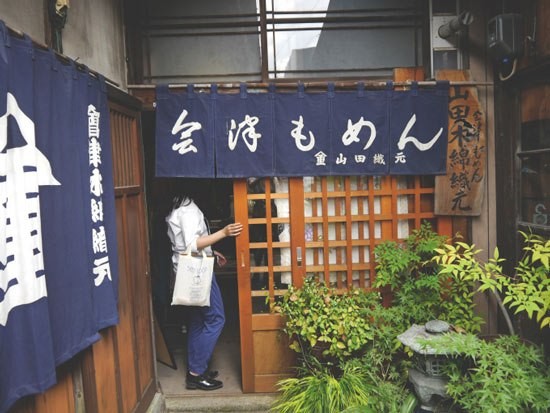 Yamada Orimoto's main office is tucked away down a long alley. When we first arrived, I couldn't believe we were in the right place. The main office space looks like an old Japanese house, and even includes a small shop in it, where you can view and buy products made at the factory.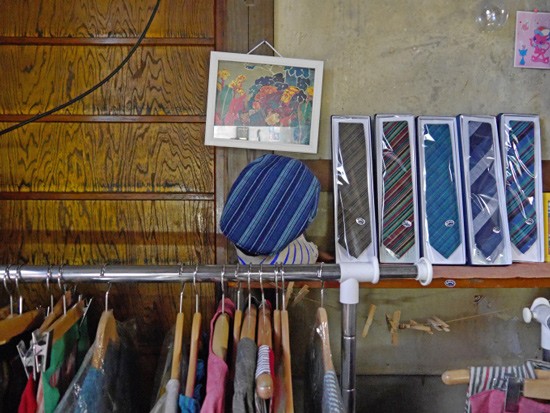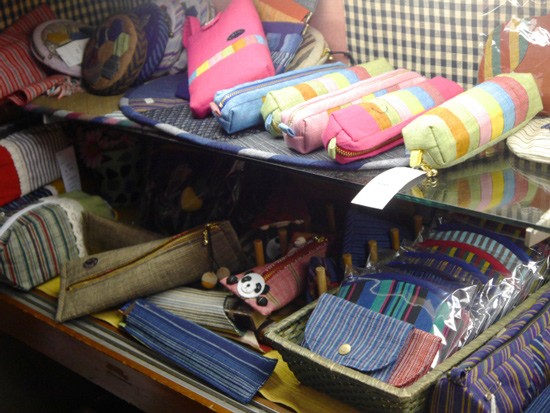 YAMADA ORIMOTO'S HISTORY
The Yamada Orimoto Company dates back to the start of the Edo Period (1603-1868), meaning that cotton has been produced by Yamada Orimoto for over 400 years. Aizu momen (Aizu cotton) products are still greatly valued for their high quality and their traditional manufacturing techniques.
Everything produced at Yamada Orimoto is made using the same techniques that have been practised here for over 100 years, and the machinery is also old. I asked the owner whether it would be more efficient to use newer machines for weaving. He told me that it would, and that present day technology would reduce the need for so many people to work at the factory at one time.
But the traditional way Yamada Orimoto's products are made are one of the things that give them their charm and high quality.
VISITING THE FACTORY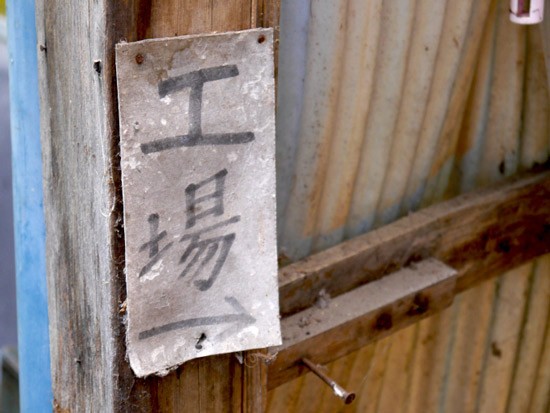 We were allowed to take a look at the factory unsupervised by the owner. What we found left me speechless.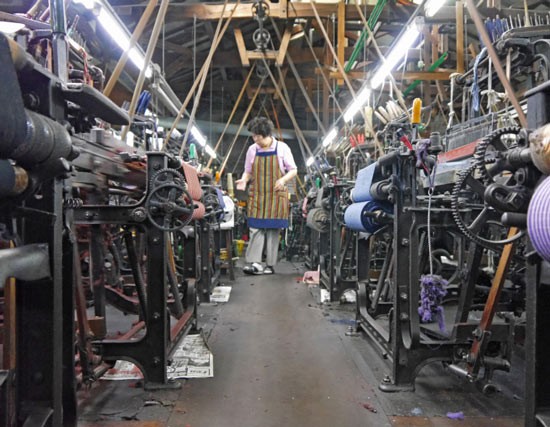 Around five women were working at the time of our visit, each women devoted to her task and part of the production process. Unlike any shop or office I have visited in Japan, there were no calls of "irasshaimase" (welcome) as we entered. It was like being a fly on the wall.
For fear of breaking their concentration, I didn't interview the workers, but I spent a lot of time watching them go about their daily tasks. It was a really fun experience and completely different from anywhere I had been before.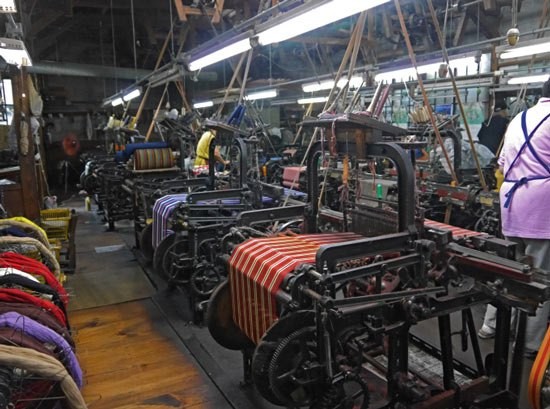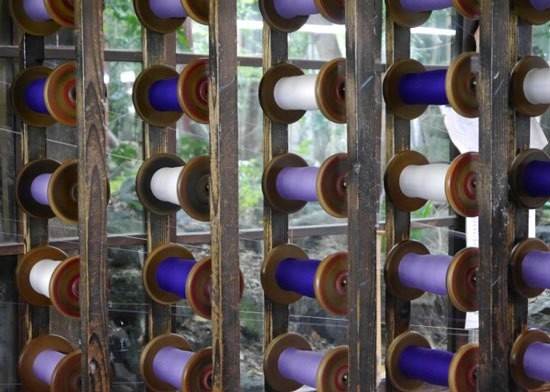 ---
2. SUEHIRO SAKE BREWERY
The second factory that we visited was Suehiro Sake Brewery, which was just around the corner from Yamada Orimoto.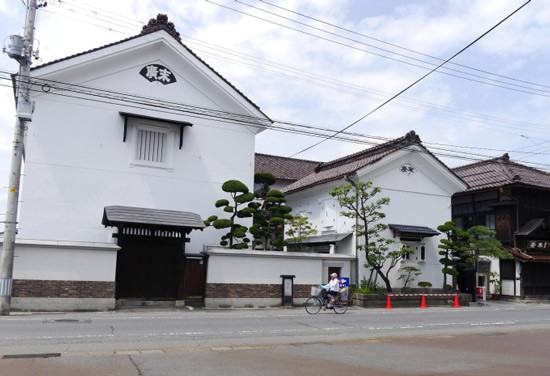 One of the largest and most well-known sake producers in Tohoku, Suehiro's sake is of such a high quality that it has been designated the official sake of Toshogu Shrine in Nikko, and has won numerous national and international awards over the years.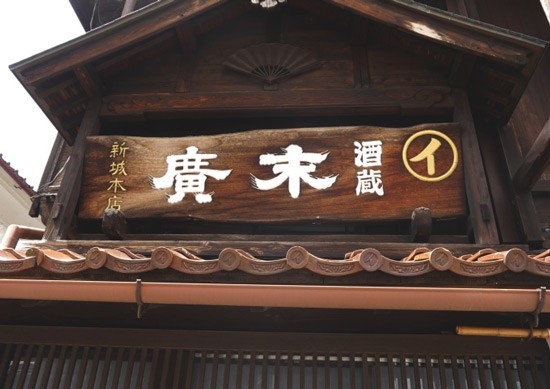 The brewery was founded in 1850 and has been passed down from generation to generation. Suehiro Sake Brewery's traditional method for sake-making by slow, open fermentation is called 'yamahai'. At Suehiro Sake Brewery certain sakes are stored for longer than the traditional period (1 year), allowing them to age and mature.
The brewery produces a range of interesting sake-based products, including sparkling sake, spicy sake, bath lotion containing sake extract, and curry sauce made with sake. There is even a cute little café by the brewery's entrance which sells small meals, coffee and desserts, nearly all of which have sake incorporated into the recipes!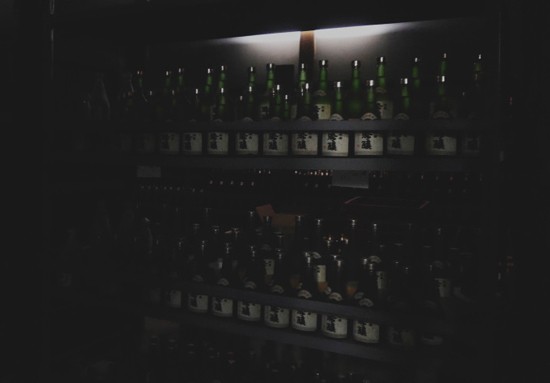 GUIDED TOUR
There are guided tours around the brewery and old residential building attached to it. These run every half an hour, but are only in Japanese. Please note that you can't view the factory unaccompanied. I didn't understand much of the technical details of the brewing process explained during the tour, because of my lack of booze and fermenting-related vocabulary, but seeing the different areas of the factory were enjoyable all the same.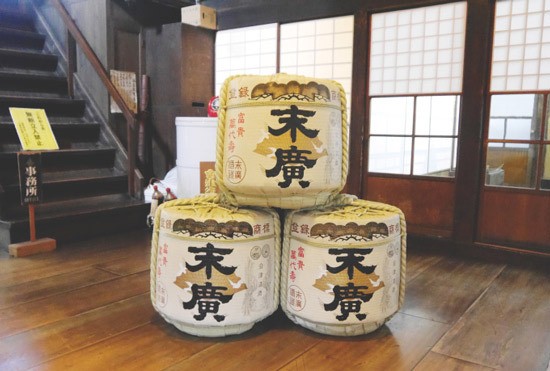 SAKE TASTING
After the tour, you can do a sake tasting experience – refills allowed! The sake-tasting takes place in the shop section of the building, giving you ample time to browse gifts you could take home, whilst your friends are getting drunk with the rest of the tour group!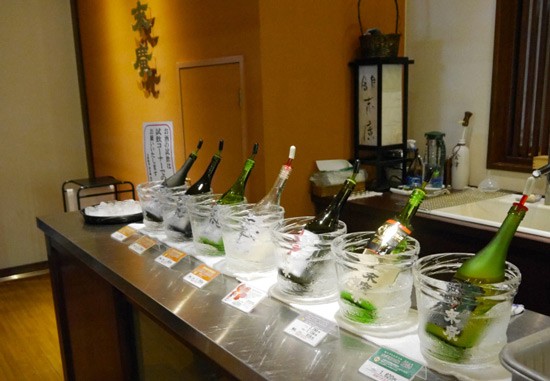 I enjoyed visiting these two factories to see how cotton and sake have been made for hundreds of years. It made me reflect back to my own country, where businesses that specialize in one single trade are becoming more and more difficult to find…