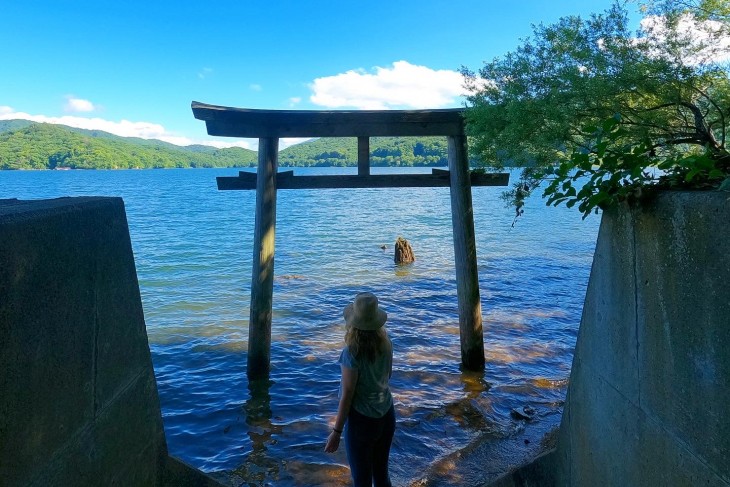 The mystery beneath the surface of Lake Hibara...
Today, if you visit Lake Hibara, you'll see a beautiful lake with pebble beaches and forested banks. In winter the lake freezes over, making it a popular destination for ice fishing!
However, beneath the surface of the water, or ice, lies traces of the areas mysterious past.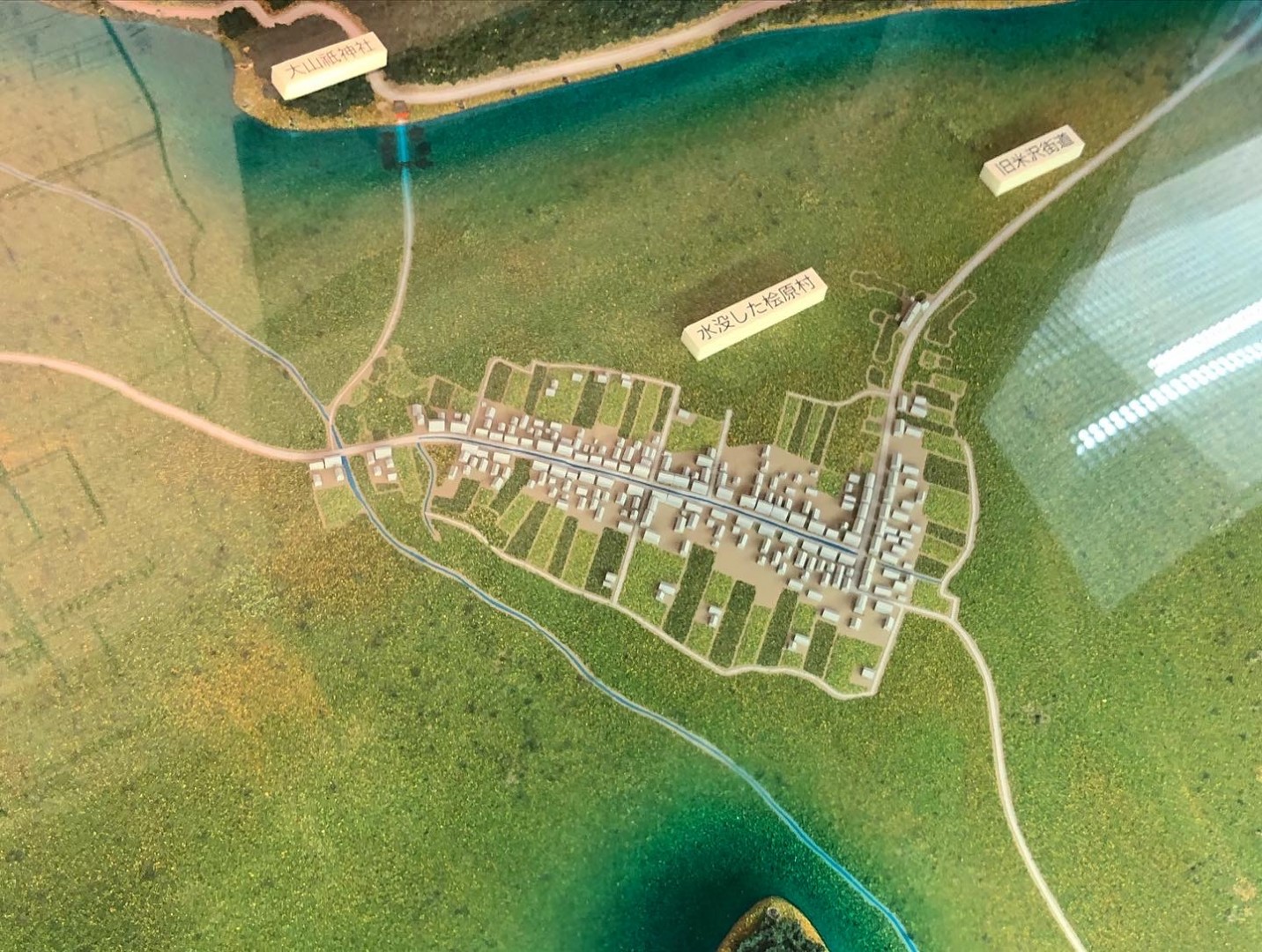 Prior to 1888, this was the location of Hibara Village, a small but lively village surrounded by rivers and natural beauty. The last trace of the village's existence is a partially submerged set of Torii gates and a set of stairs that leads up to Ooyama Sumi Shrine.
So what happened?
I visited the Mt. Bandai Eruption Memorial Museum to learn more and speak to Mr. Satou, a local expert on volcanoes and the area surrounding Mt. Bandai and the .
He showed us an old map of Hibara Village, pointing at the spot where his great great grandfather's home once stood. At the center, you can even see some rare photographs from people evacuating the village back in 1888.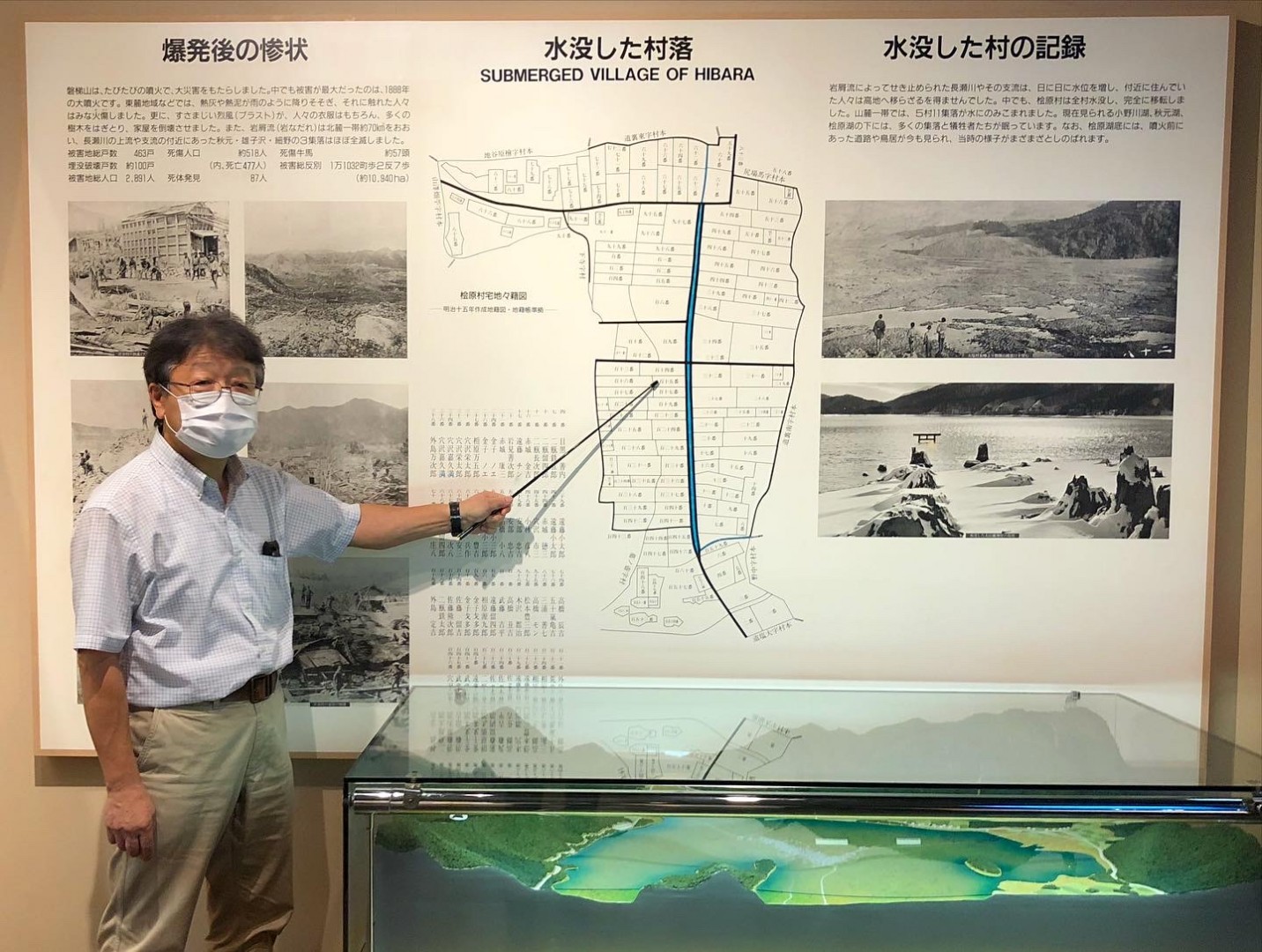 Today there are one two peaks on Mt. Bandai, however, there used to be three.
On July 15th, 1888, on a beautiful summer day the Kobandai peak of Mt. Bandai suddenly erupted, changing the landscape forever. When Kobandai exploded, that side of the mountain collapsed into the valley below, burying entire villages and homes under 100 meters of mountain.
Although some managed to escape, around 500 lives were claimed beneath the volcano.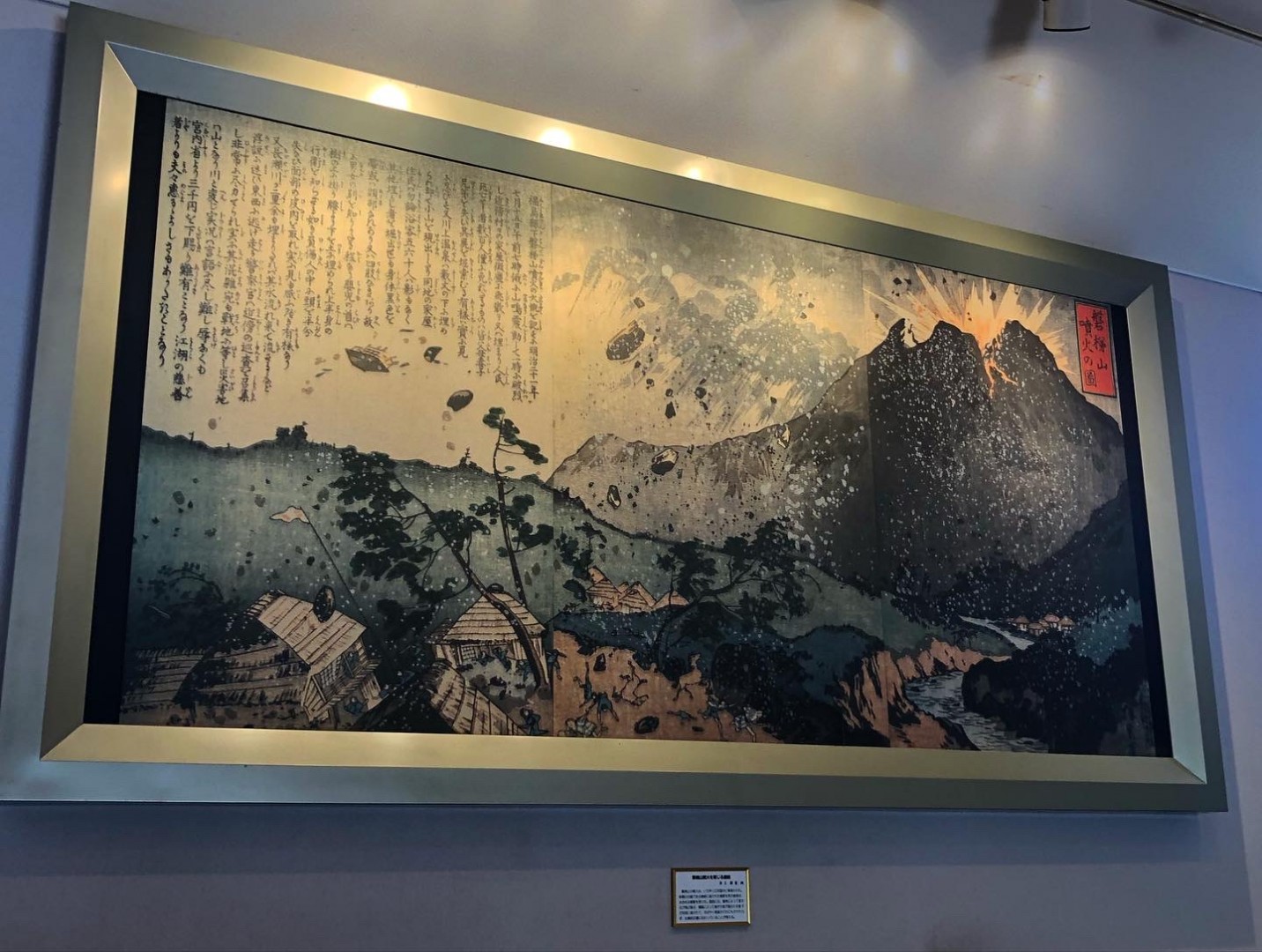 The environment beneath the fallen mountain peak, known as the Urabandai area, was changed forever.
Rivers and streams that once covered the area changed dramatically, lakes and ponds began to form, these bodies of water became known as the Goshikinuma Lakes and Ponds due to their unique colors. This is also how Lake Hibara was formed.
Fortunately, for the people of Hibara village there were no casualties! However, people had to quickly evacuate and relocate to surrounding villages and towns when it became clear that the water would not recede.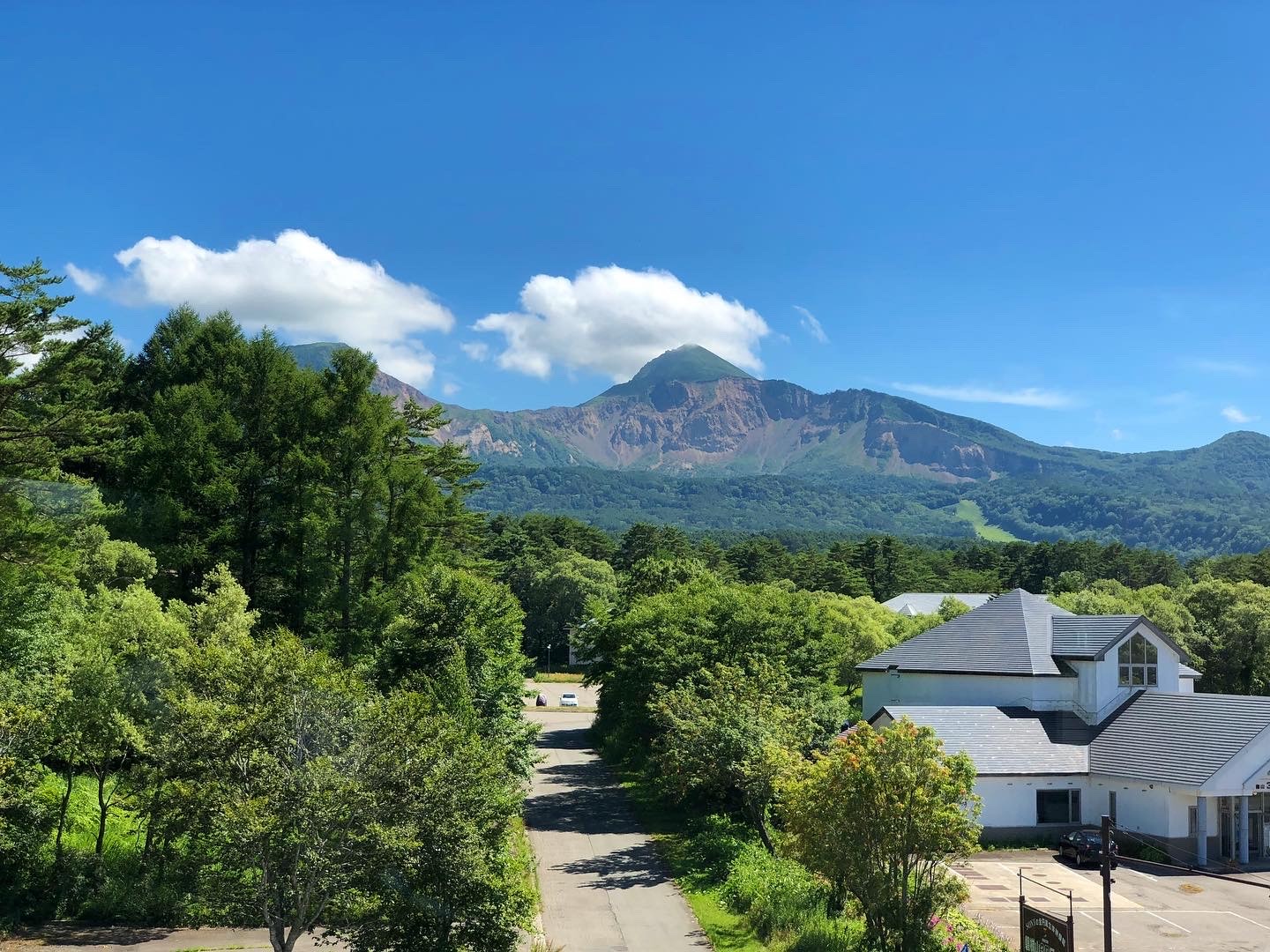 An ever changing natural environment.
Visiting today is safe, thankfully, today we have tools that allow us to predict when volcanoes will erupt that give us time to evacuate.
Although it is a tragedy that so many lost their homes or lives to the eruption, we can also be reminded of the enormous power of nature. Despite the destruction that the eruption caused, it also gave birth to new, unique habitats for indigenous plants and animals, creating unique new landscapes for us to discover.
Visit the sunken village of Lake Hibara, and explore the other lakes and ponds of the Urabandai area!