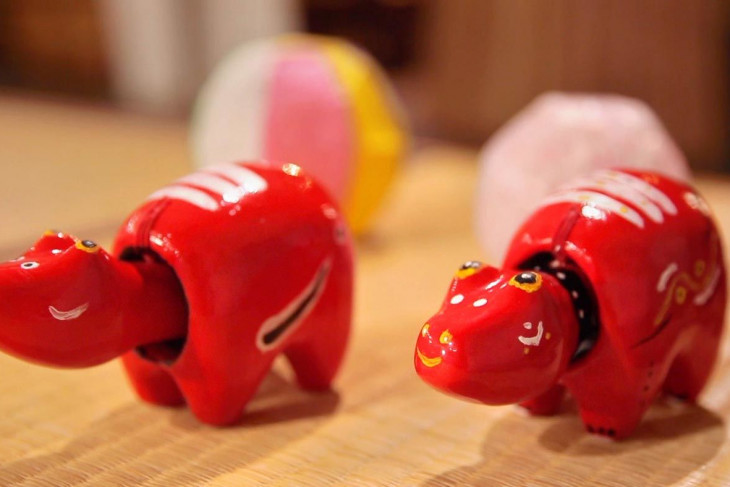 One exciting part of travel is hunting for gifts for friends and family at home. Rather than taking the expedient route of gift shopping, why not consider giving them something particularly special by trying your hand at local crafts and making your gifts yourself?
You can create items that will serve as the perfect gift through the many handicrafts practiced in Fukushima. Come experience the profound world of traditional crafts and folk art long preserved in these communities, and find yourself with an original gift item that is unique in the world.
The items produced through local traditional craftsmanship and folk art are made with techniques and skills preserved by the people here over many generations. Among the items, there are those highly valuable as works of art that are made by a limited number of craftsmen by hand, one by one. Many of these traditional crafts, unique to each area, are still preserved in Fukushima, and are popular as gifts.
Popular Crafts in Fukushima
Miharu-Goma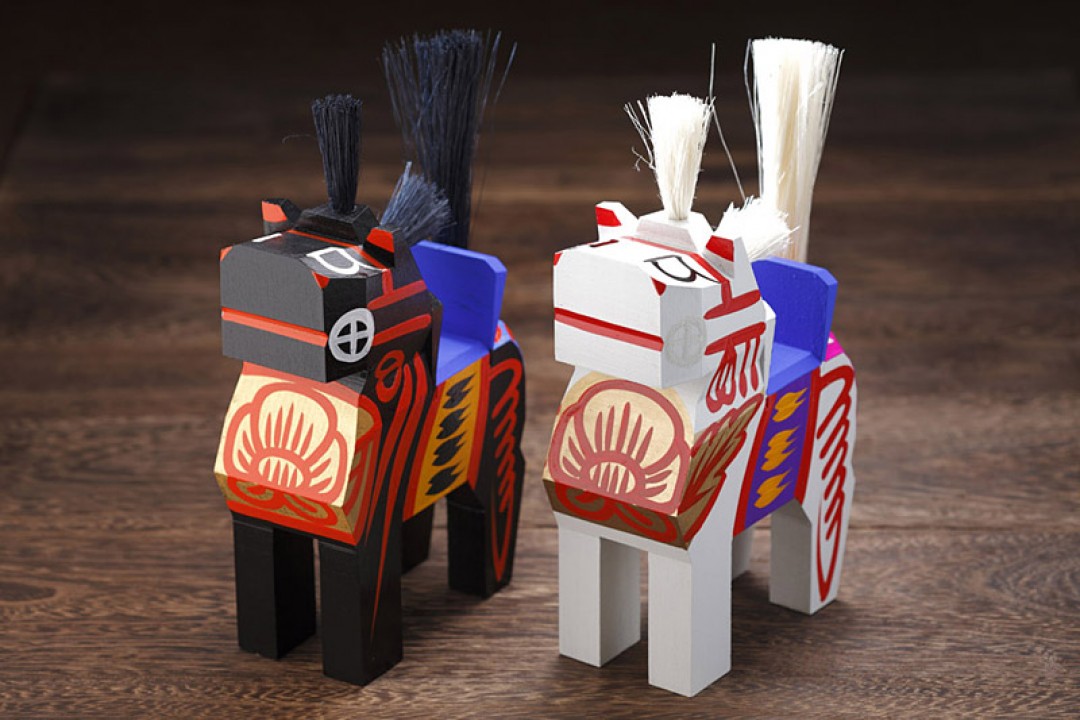 The Miharu-Goma wooden horse doll from the Nakadori region has long been valued as a charm for the healthy growth of children. You can make your own Miharu-Goma at Takashiba Dekoyashiki.
Erosoku Aizu Painted Candles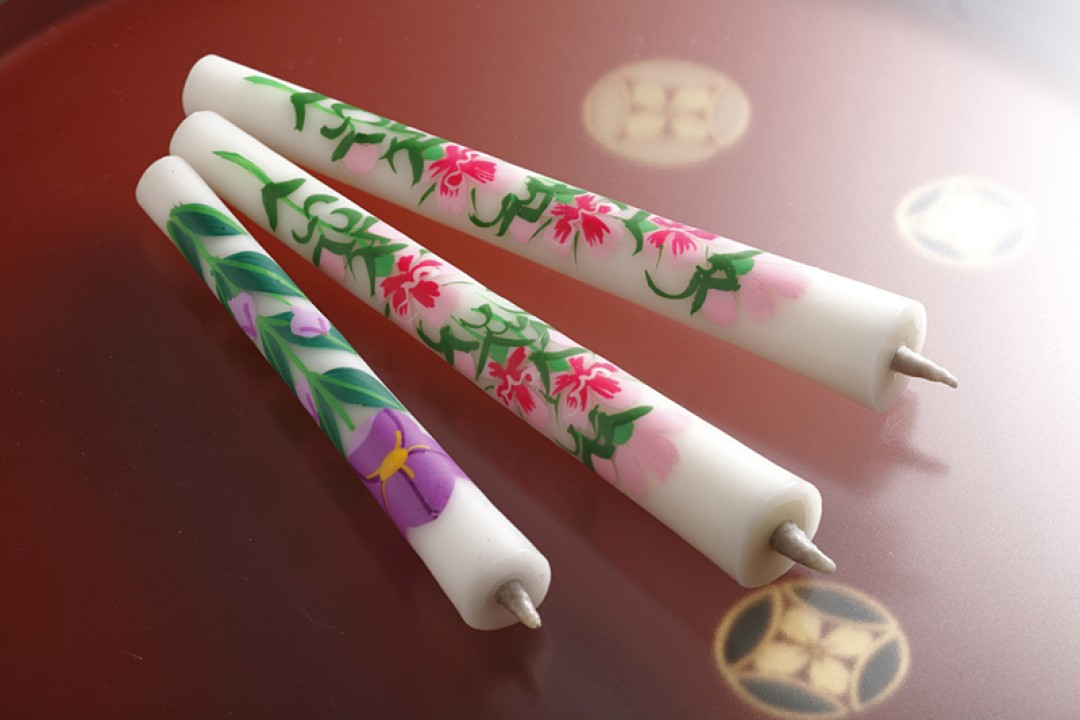 The historical erosoku painted candles from the Aizu region are imprinted with colorful pictures of flowers, which were known for being loved by the upper class in earlier times for their gaiety. You can paint your own Aizu Painted Candle at Ozawa Candle Shop.
Akabeko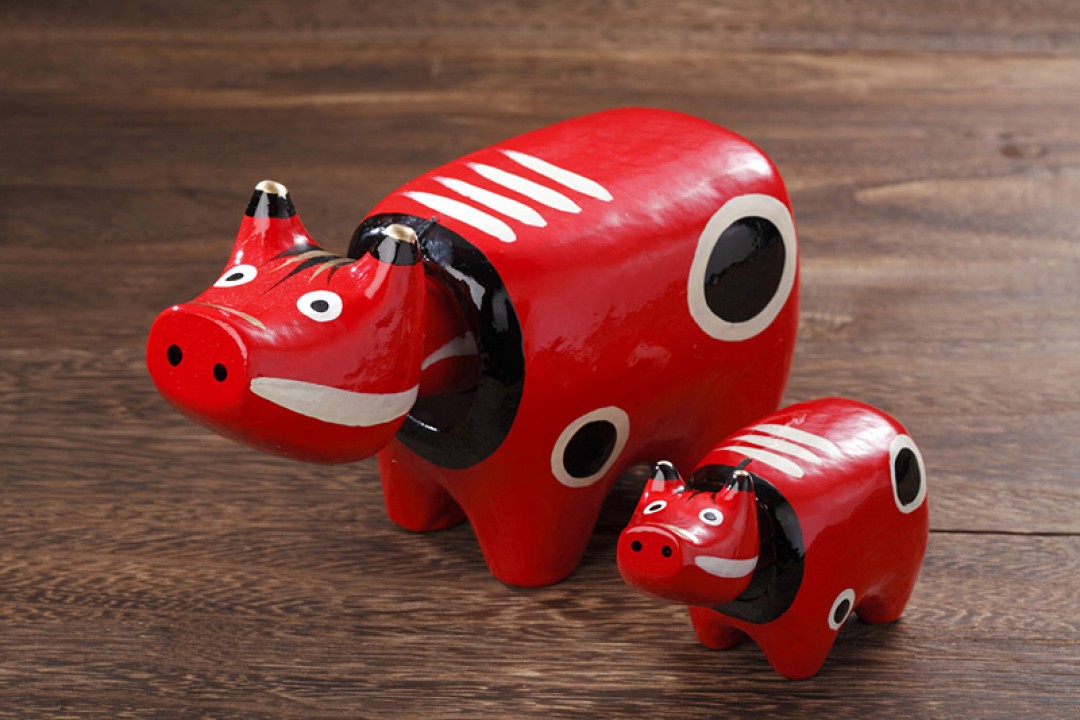 The Akabeko red cow bobblehead toy, made from papier-mâché, is a symbol of good luck growing up strong. Incidentally, the 'beko' in the name is a local word for cow. Check for here for information on where to paint your own.

In each case, you can observe the craftsmen creating these items by visiting their workshops. The scenes of these works being completed with skillful mastery are artistry in motion. You will certainly also get a sense of the warmth of the handiwork not found in mass produced goods.
We also recommend that you participate in a workshop where you can add your own finishing touches, such as adding color or painting designs. These workshops typically only take 30 minutes, so can be easily added to your itinerary without worrying too much about time. Also, don't worry if you're not sure you can do it well - they don't have to be perfect!
Hand-painted gifts will certainly serve as a wonderful gift that evokes fond memories of your journey for yourself or friends for years to come.
History of Fukushima Handicrafts
The reason why handicrafts are particularly popular here is because Fukushima Prefecture includes many areas that are transformed into snow country during the winter months. Snowy winters made it impossible to work outside so work that could be done indoors flourished.
Many such traditional crafts and folk art originate in the Aizu region of the prefecture where the snowfall is particularly heavy, including a wide array of crafts other than those already mentioned, such as lacquerware, textiles, amikumi zaiku (traditional basketry woven with vines), woodworking, and Japanese paper.
These handicrafts, born through coexistence with nature and climate, represent the very heart of the people of Fukushima. They combine simplicity with depth, durability with beauty.
In addition to the workshops where they are made, these traditional crafts and works of folk art can also be purchased at gift shops, so take a look when you have the chance.
Many workshops will also have a small exhibition space with information on the traditional crafts and arts which are worth the visit if you are interested. They will provide you with deeper knowledge on the history of each. 
We hope you will come to experience some of the local appeal of Fukushima, found nowhere else, through these traditional handicrafts.