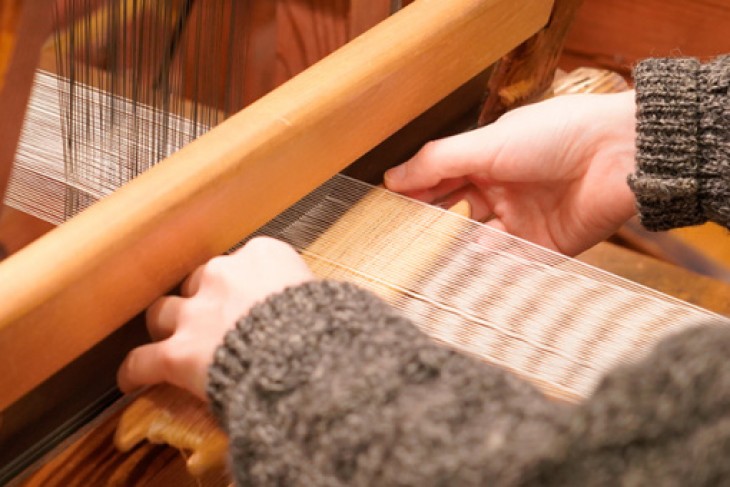 I visited Showa Village, in the rural Oku-Aizu region, in autumn. One of the places I headed to was Michi-no-Eki Karamushi Ori-no-Sato (Roadside Station) – pictured below – where I was able to try traditional ramie weaving!
From shirts to bags, decorations to mats, Showa Village has been producing items made of ramie fiber for around 600 years.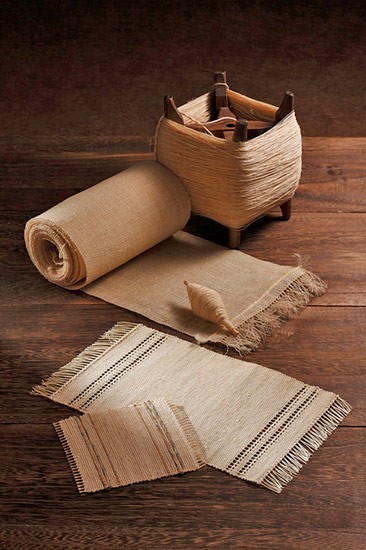 Showa Village is the only place in mainland Japan where ramie (known as 'karamushi' in Japanese) is commercially cultivated.
Textiles made from ramie are light-weight and strong, making ramie well-known among textile experts. Ramie weaving (karamushi-ori) has actually even been officially designated as a Japanese traditional craft.
TRYING OUT RAMIE WEAVING
Visitors to Orihime Koryukan (located inside Michi-no-Eki Karamushi Ori-no-Sato) are able to make their own ramie coasters with the help of staff. There are 9 looms, where you can try out traditional ramie weaving, so you can do the experience at the same time as your friends and family.
The looms are pretty old, and new parts are no longer sold for these machines. This means that when parts need replacing, they are fixed up using whatever limited parts are available, meaning they all look a little different!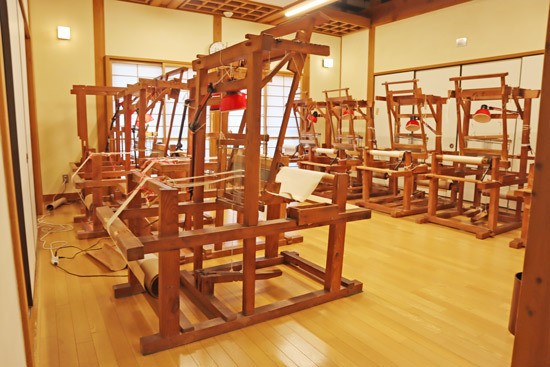 When you arrive, the looms are already set up ready with the fibers of ramie separated into a top and bottom layer. You control the loom using pedals, which you alternately press down to bring the two layers of ramie fibers together to meet at the middle.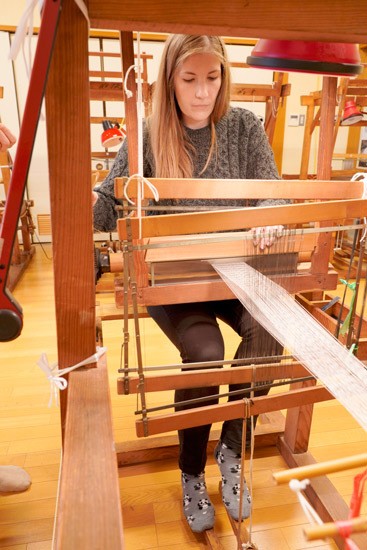 Each thread is separated from its neighbour by fine wires, as you can see in the photo below.
In order to build up the body of the coaster, you pass a block with ramie wrapped around it through the gap between the top and bottom layers of ramie. Once it has passed through, you pull it carefully so that it is bent over relatively tight at the edge. Then you press down with a foot pedal to bring the two layers together and 'stamp' the top and bottom layers together so that they create a sandwich around the middle thread you brought through the middle.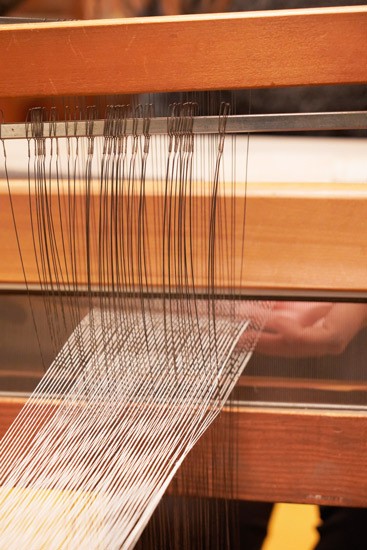 Then you need to repeat the process from the other side, by passing the block through the gap between the top and bottom layers from the opposite direction, pulling it tight over the fold that has been created, and pressing down with the opposite foot pedal in order to stamp the three layers together.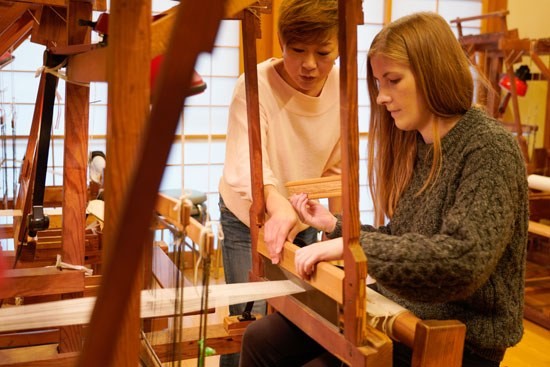 I repeated this process over and over to slowly build up the shape of the coaster.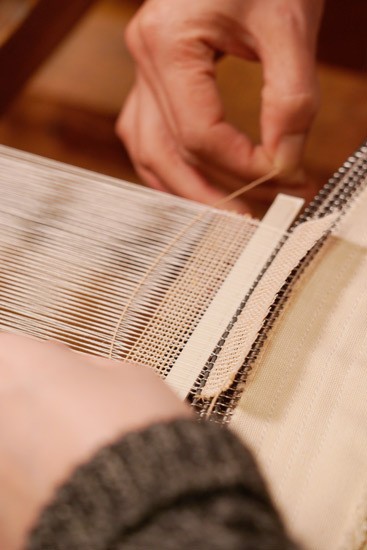 The more tight you can get the thread to bend at the corners of the coaster, the more neat the finished product will look. If you see below, I wasn't great at the start, but got more and more used to it as I continued.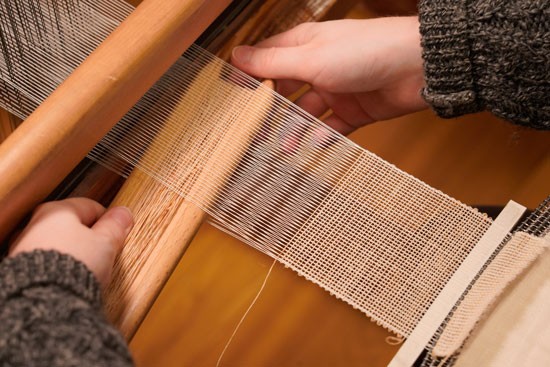 Once your coaster becomes square in shape, your work for the day is done! Next you wait for staff to finish it off for you at a later time, after which they will send it in the post. Coasters can be sent throughout Japan, so as long as you'll still be in Japan for a week or two after this experience, you should be able to receive your finished coaster!
I received my coaster in the post about a week after I made it in Showa Village, and I'm super happy with how it turned out!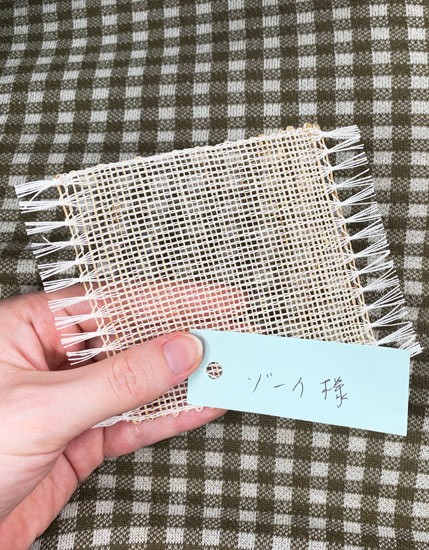 I really like sewing and embroidery, so I'm thinking about sewing (or cross-stitching) some kind of design onto it.
I've never done an experience like this before, but it was actually so much more fun and relaxing than I had imagined. It really wasn't difficult either – I think the most difficult thing was initially trying to sit down on the little stall you need to perch on to operate the foot pedals.
It was really fun to make my own coaster, and I think they'd make great souvenirs, especially since they're so light and small. It's also great knowing that taking part in this kind of experience is contributing to passing down this traditional craft for years to come.
VISITING MICHI-NO-EKI KARAMUSHI ORI-NO-SATO
This roadside station isn't just home to weaving workshops, but also to a shop selling delicious, fresh, local vegetables, and the work of talented craftspeople who have made a huge variety of objects out of ramie.
There is also a small restaurant, as well as tourist information center full of pamphlets about local sightseeing spots (most of which are in Japanese!). If you have more time, the building opposite the roadside station is a museum all about the village's history of producing items from ramie.
Location: Michi-no-Eki Karamushi Ori-no-Sato
Opening Hours: 9:00 am – 5:00 pm
Weaving Experience

Price: 1000 yen (includes postage fee)
Time Needed: 20 min
When: Fridays, Saturdays, and Sundays. (And National Holidays).
Reservation: Please reserve for groups of 4 or more. You can reserve via the email address listed on their website.
See our page about Michi-no-Eki Karamushi Ori-no-Sato for access information.