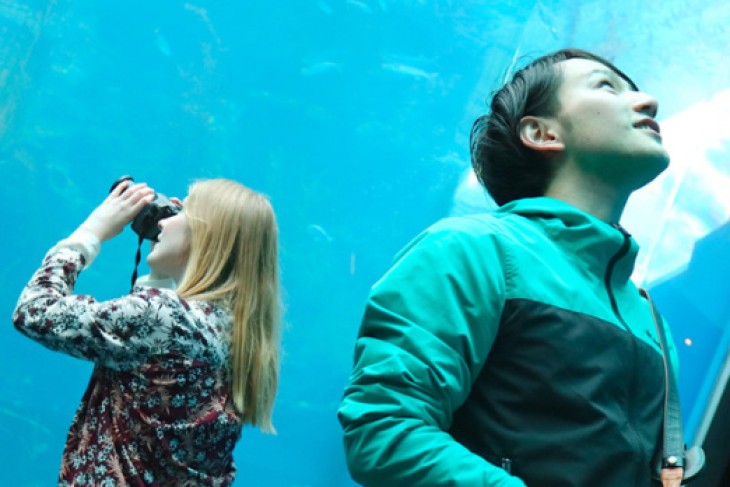 Aquamarine Fukushima is a fun, thought-provoking aquarium and research center in Iwaki.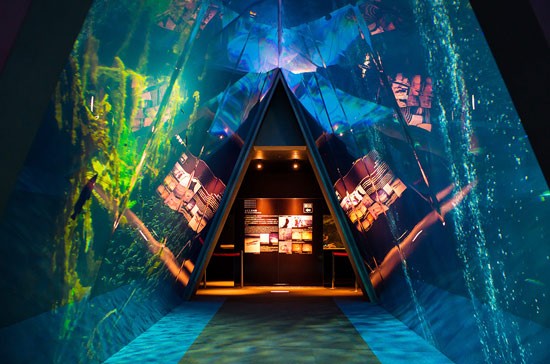 Aquamarine Fukushima educates visitors about the marine animals and ecosystems found in oceans, rivers, streams, seashores, and even rice paddies, through a wide range of displays.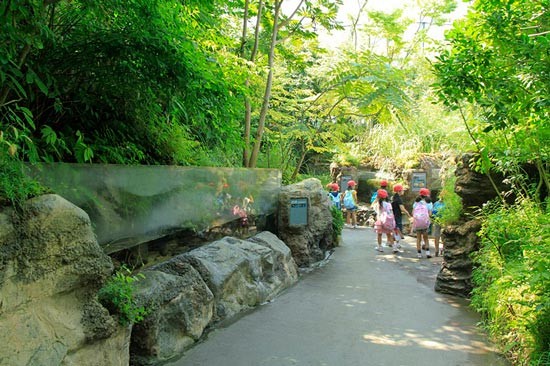 From 'living fossils' – ocean creatures whose genes have hardly changed since ancient times – to recently discovered species, this aquarium takes visitors on a journey from the Jomon period (c. 14,000 – 300 BCE) to the present day.
SO, WHAT MAKES IT INTERESTING?
1. COELACANTH
Since opening, Aquamarine Fukushima has been conducting research about the ancient Coelacanth, which has inhabited our oceans for approximately 400 million years.
The two species of Coelacanth that still exist can be found near the Comoro Islands off of Africa's east coast, and off the coasts of Indonesia.
The aquarium includes a moving robotic Coelacanth, a large exhibition of Coelacanth fossils found around the world, and even a specimen from the Comoro Islands.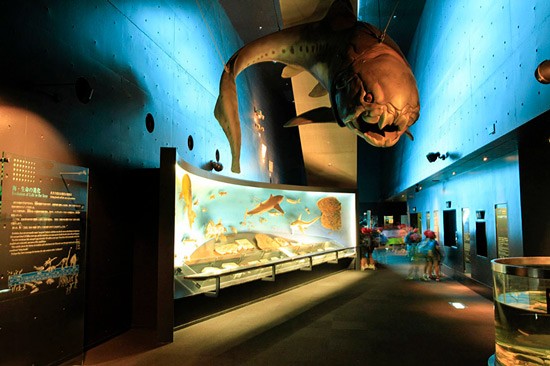 2. THE WEIRD TO THE VERY ORDINARY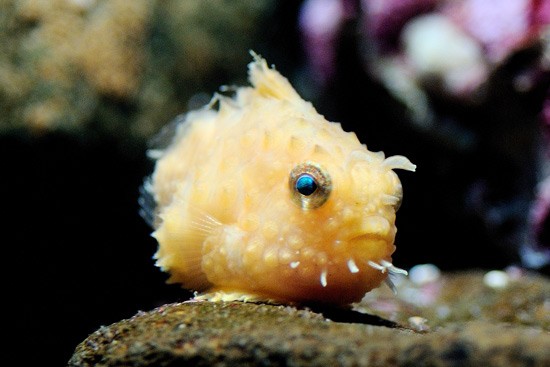 Aquamarine Fukushima includes all kinds of wonderful creatures, such as carnivorous plants, sea pineapples, fennec foxes, among many others.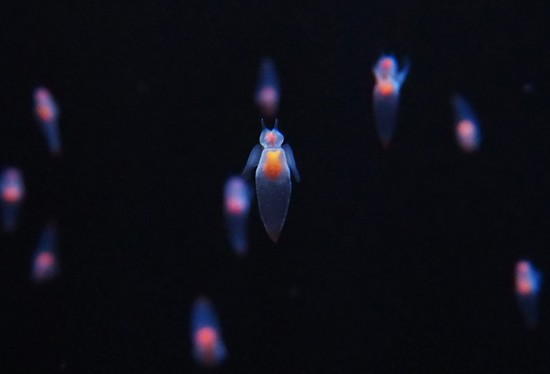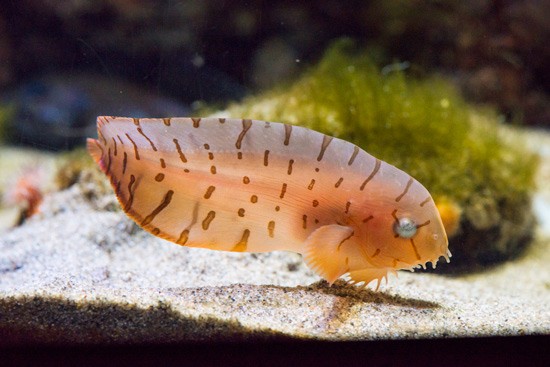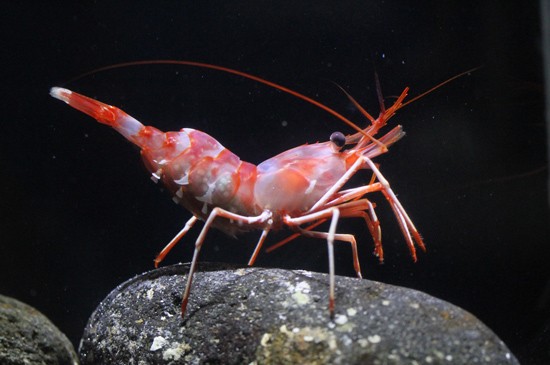 Various ecosystems and their inhabitants are exhibited at Aquamarine. I was particularly drawn to these cute little spotted garden eels, which live at the sandy bottoms of coral reefs.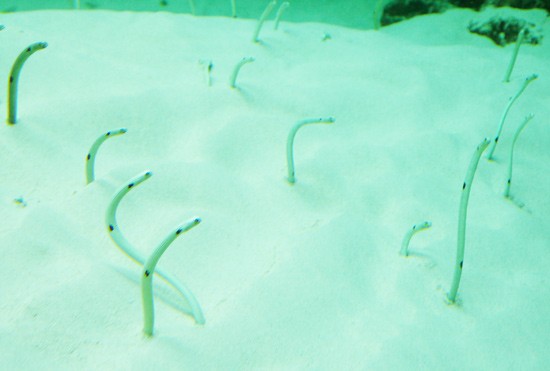 Aquamarine Fukushima also has an exhibit of 8 species of goldfish. Visitors might think that goldfish aren't worth seeing at an aquarium. Aquamarine Fukushima challenges this by demonstrating their variety and beauty. Displayed in magnificent tanks, these goldfish are referred to as 'living works of art'.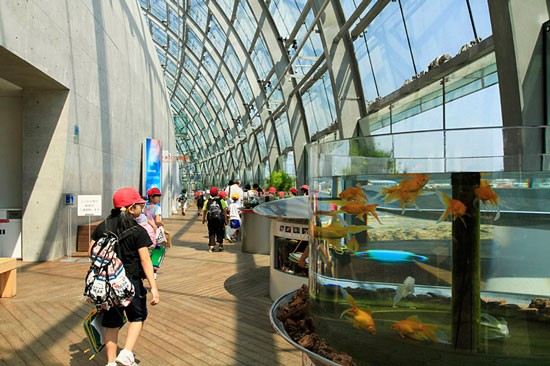 There is one more thing that makes these goldfish very special. On 3.11, aquarium's pumps, air conditioning and water temperature control units lost power. Tragically, 90% of the animals were lost (200,000 species over 750 species). The aquarium reopened in July 2011. The goldfish were one of a handful of species to survive the disaster.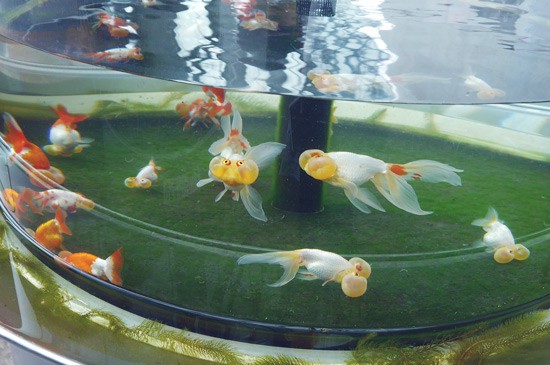 3. A NEW APPROACH TO AQUARIUMS
Aquariums can be dark, gloomy, and can feel enclosed. But Aquamarine Fukushima has been designed so that all natural light is used to the utmost efficiency.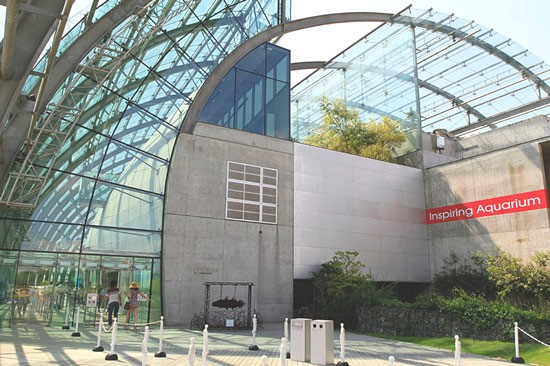 Aquamarine also utilises all green spaces around the aquarium. There are a number of exciting outside exhibits, including the Jomon village, rice paddies, fishing areas, and beach area (home to the world's largest touch pool (4500 sq.m).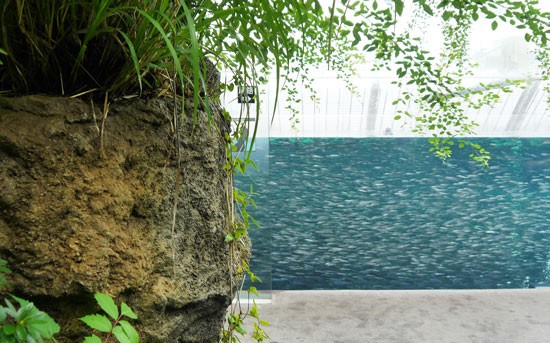 THINGS TO DO
1. GET TO KNOW THE LOCALS
Say hello to the different animals and give them a stroke if you get a chance at a touch pool.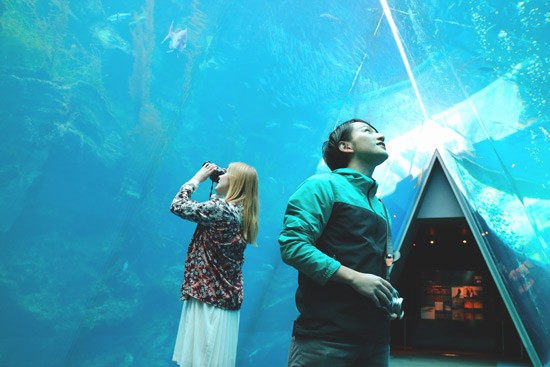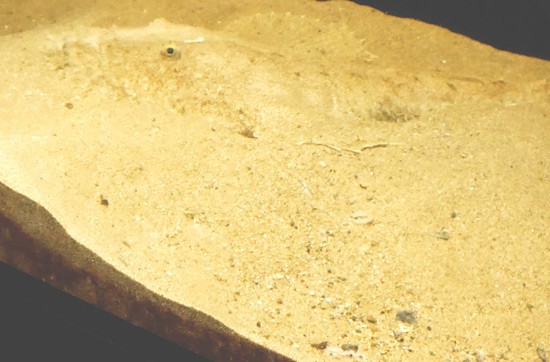 2. FISH, COOK & EAT EXPERIENCE
Set up initially to teach children about where their food comes from, this experience is held daily between 10:00 – 15:00. You can catch Silver Salmon and Horse Mackerel, prepare them for cooking yourself, and have them deep-fried as tempura by members of staff! Be mindful that you have to take home every fish that you catch!
See here for more information.

3. BACKYARD TOUR
Volunteer-led Backyard Tours offer visitors a chance to see the work that goes into maintaining an aquarium – machinery, food preparation techniques, animals currently not on exhibit etc.! These tours last around 30 minutes and can be reserved at the Information Corner on the 2nd floor (Japanese only).
If you want to learn more about the aquarium and its aims, there are exhibits that showcase Aquamarine's current research, information about conservation projects, and the fishing industry's effect on the ocean.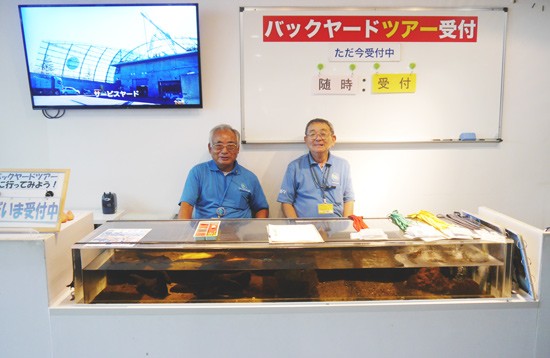 4. CHECK OUT THE VIEW
The observation deck on the top floor of the aquarium offers a great view. They even have an English website, so go have a look and start planning your visit!
INFORMATION FOR VISITING
See here for opening hours, entry fee, and access information.