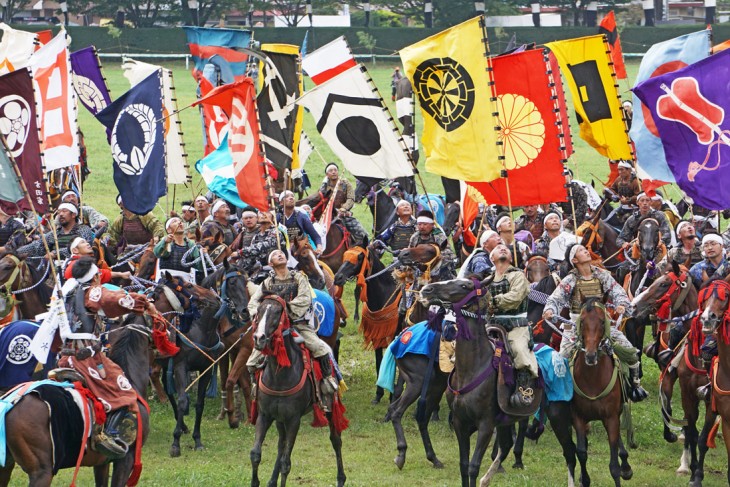 The Soma Nomaoi is a 3-day festival takes place during the last weekend of July every year, and is centered around 3 main shrines in the cities of Minamisoma and Soma.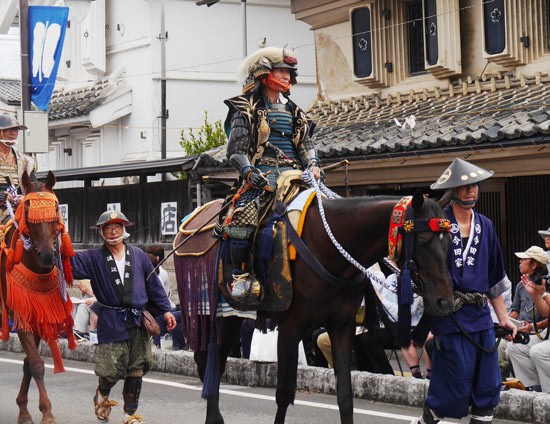 It is thought that the festival has its roots in a local tradition from the 10th century, when horses were chased and tamed as part of military exercises secretly held by the city's samurai warriors. How amazing is it to go to a festival which has been happening in one form or another for 1000 years?!
Those who take part in the festival are people from samurai or noble families, many of whom have received armour passed down from their ancestors.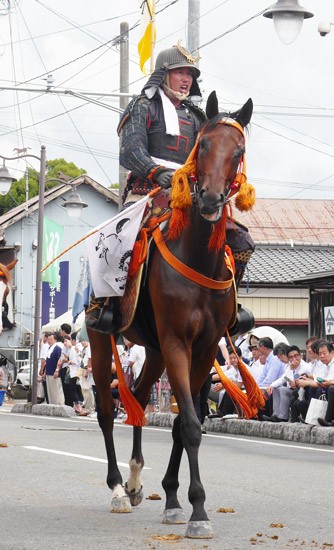 On the first day, A ceremonial opening act called a 'Departure Ceremony' is held at the 3 main shrines involved in the festivals. There are also pre-event horse races, to get everyone excited for the excitement to come during the next day.
There are quite a lot of websites with the details of the festival, but I'll briefly about the festival's schedule during this post! I actually headed to Minamisoma on the second day of the festival, and have written about the day's events below.
PROCESSIONS (GYORETSU)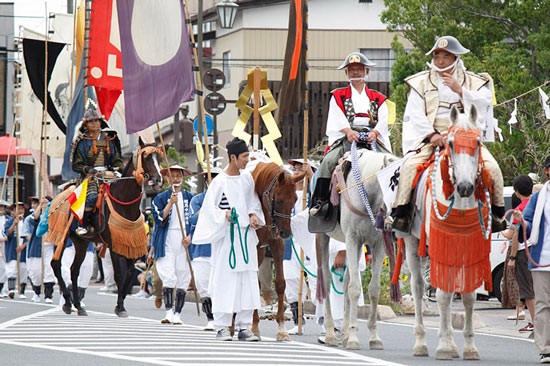 Those who will take part in the day's events take part in a stunning 3 km procession through Haranomachi, to the town's race course – bringing portable shrines and all!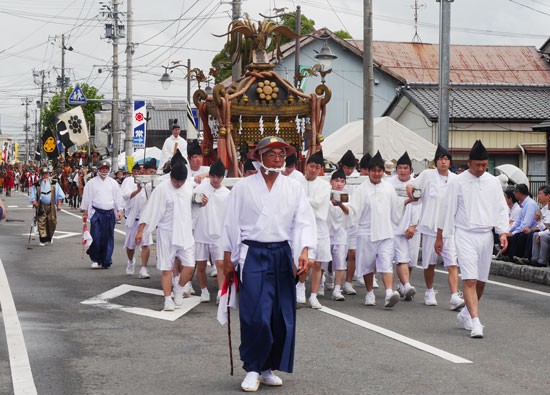 Going to see the gyoretsu means you'll get a chance to see cute kids wearing samurai armour – not to be missed!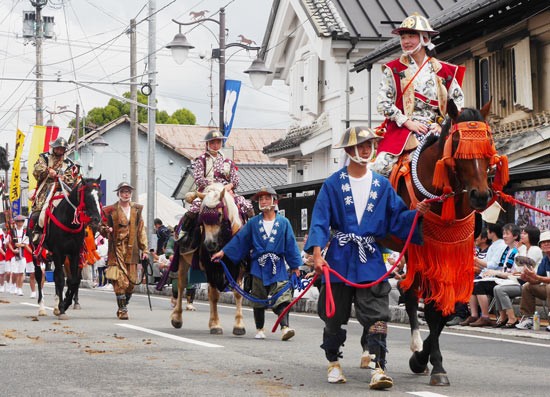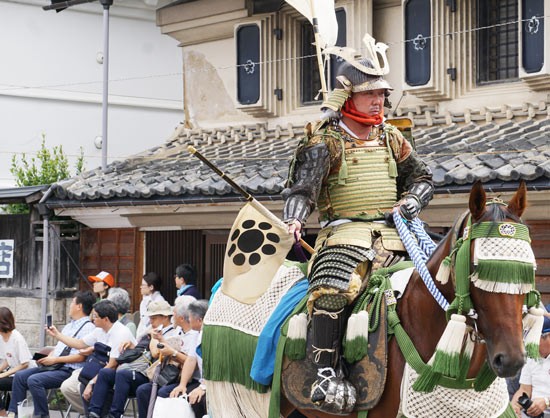 KACCHU KEIBA HORSE RACING
10 horse races are held at midday. All of the riders wear 'kacchu' – a type of samurai armour, which I got to try on during a previous visit to Minamisoma!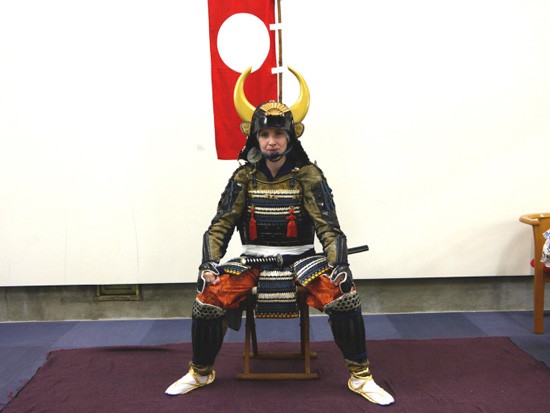 Having had experience wearing real kacchu, I know how hot and heavy the armour is. I could only wear it for about 10 minutes before getting a bit tired, so I don't know how everyone managed to wear them for the whole day, despite the hot midday sun!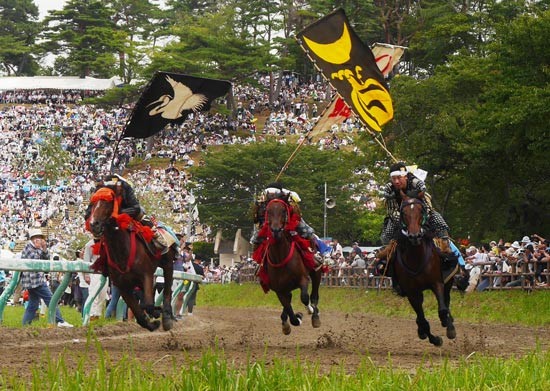 The races were really exciting to watch. As the riders zoomed past, mud was thrown up in the air, covering a lot of them – and some members of the crowd!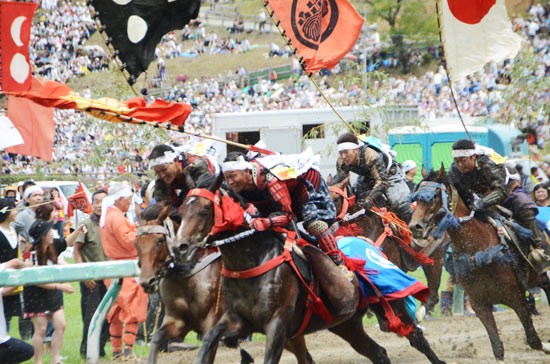 A number of people tumbled off their horses, many of the races were incredibly close, so I couldn't take my eyes off of the race course.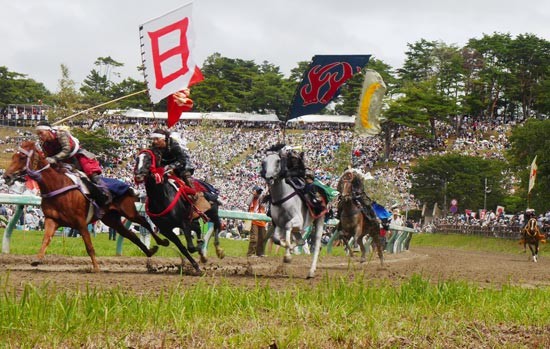 SHINKI SODATSUSEN
This is the part of the day that I could not pronounce no matter how many times I tried to say it!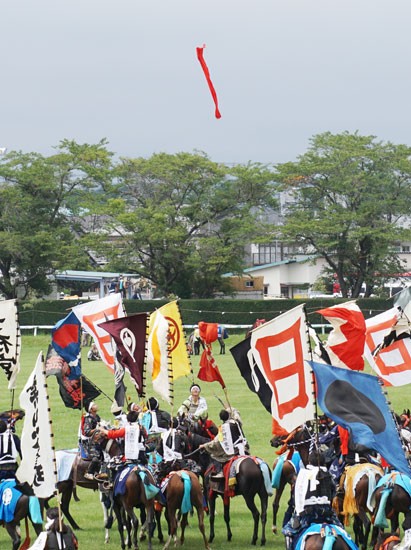 Hundreds of riders gather in the central field. Flags are shot into the sky using fireworks, and the riders must chase after them, and catch them before the others.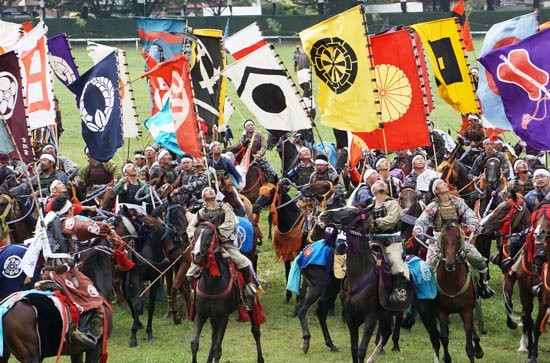 There were 2 things that surprised me about this event
There were boys and girls who looked like they must be middle school kids taking part

It reminded me so much of Quidditch – with flags as the Snitch, and horses instead of brooms!
I spent a lot of the second festival day trying – and failing – to take good photographs, so I am jealous of the attendees who sat in the audience seats and got to watch the whole thing. I enjoyed the day a surprising amount for someone with a phobia of horses, and I would definitely like to go again! We left before evening, but if we had stayed, we would have seen a fireworks display, held in Odaka town for the first time in 7 years.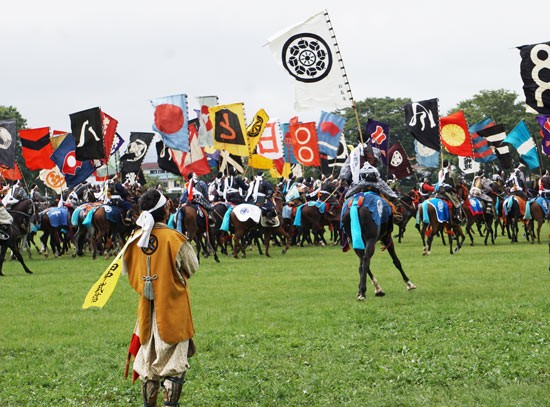 The third day also includes important traditional events, such as Nomagake – where two brown and one white 'wild' horses are caught barehanded, and then taken to Odaka Shrine to be blessed. This is the part of the festival which gives it its name – which translate as 'Soma's Wild Horse Chase'.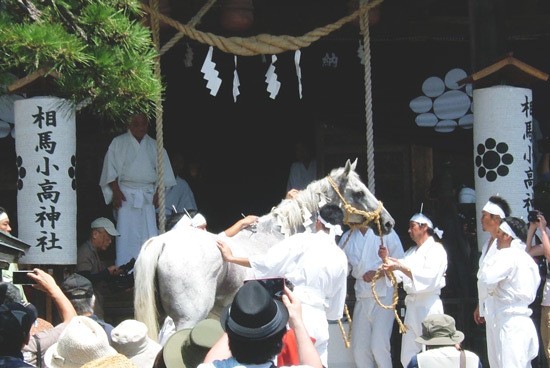 It's so exciting that Odaka has once again become able to hold an event which has been practised and celebrated among local people for a millennium. It certainly is a clear demonstration of Odaka's revitalization progress.
I'm hoping to interview somebody who participated in the festival at some point – I'm looking forward to finding out what they think about this tradition!
---
TIPS FOR VISITING THE FESTIVAL:
Bring water! And sun cream!
Bring a camera with a long zoom!
If you come on the second day and want a good seat for the horse race, you have to leave the street processions early. The road to the race course is just a straight line from where the processions are, so it is easy to find!
ACCESS:
Shuttle buses run from JR Haranomachi Station during festival time.
There are also buses that leave Sendai Station.