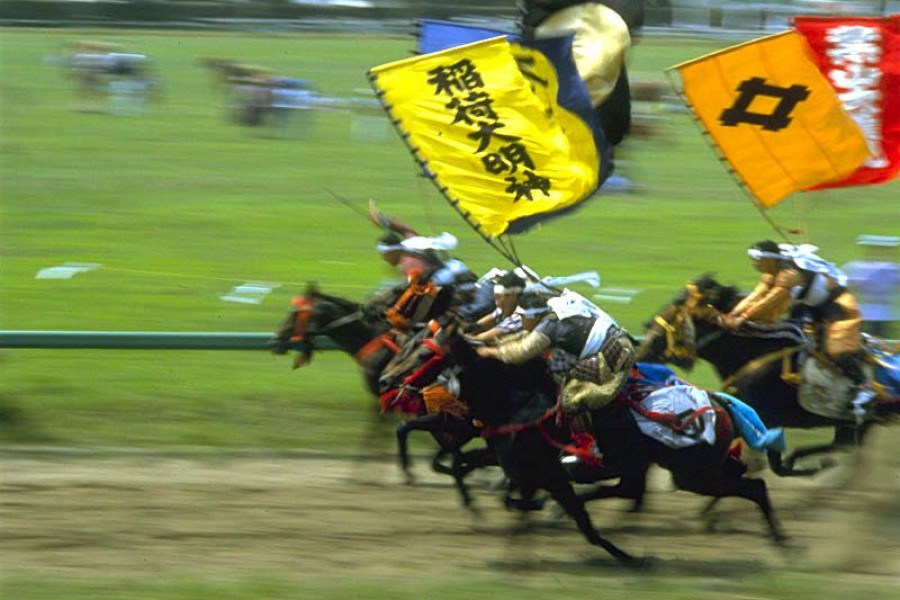 Soma Nomaoi originated some one thousand odd years ago in the Minamisoma region. It has its roots in the training of horses in the field as part of military exercises, and in the ceremony of capturing wild horses. The horses caught as part of this ceremony would be kept at the local shrine and given an almost deity-like status.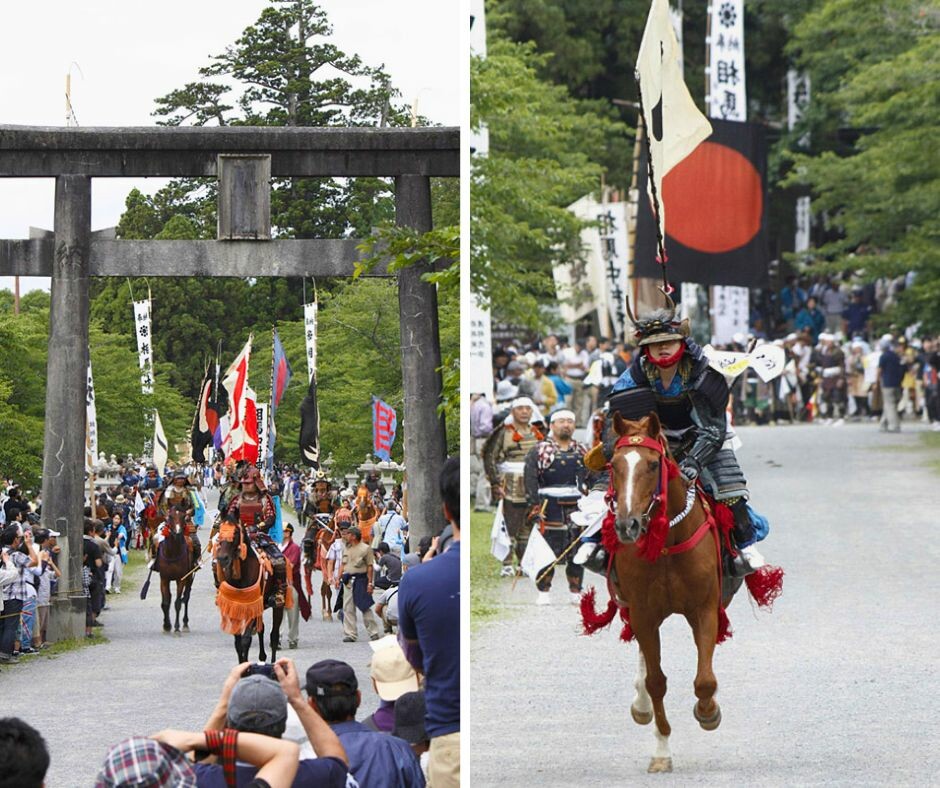 The festival has gradually changed over time. Nowadays, visitors can enjoy an action-packed few days, which maintain the atmosphere of the warring states period. The main festival day features a solemn street parade, an exhilarating horse race, and a unique flag-catching competition on horseback. Each event is participated in by local people donning the samurai armor of their ancestors.
The final day of the festival features the Nomakake event, whereby a horse is treated as a "wild horse", and chased on foot before being "captured" and praised at the shrine.
Outside of the festival period, visitors to Minamisoma City can learn about the history and the transition of the Soma Nomaoi Festival celebrations over the years at the Minamisoma City Museum.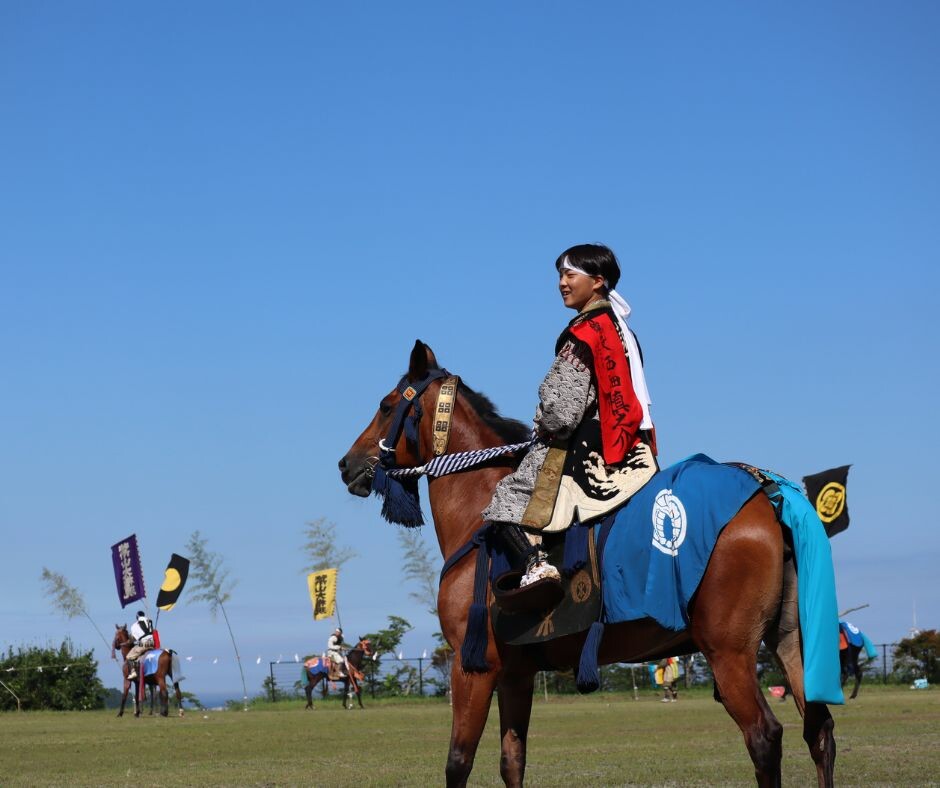 Venue Details
Venue Details
Website
https://soma-nomaoi.jp/
Contact

Soma Nomaoi Festival Executive Committee

(+81) 244-22-3064

Best Season
Parking
Approximately 3,000 cars
Entrance Fee
Non-reserved seats for the Horse Race: 1,000 yen. Seats for Shinki Sodatsusen Flag Competition (Advance Price): 800 yen. Reserved Seating for Horse Race & Shinki Sodatsusen: 1,200 yen. Reserved Seats for the Parade, Horse Race & Shinki Sodatsusen: 3,000 yen
Event Recurrence
Saturday, Sunday and Monday of the end of July