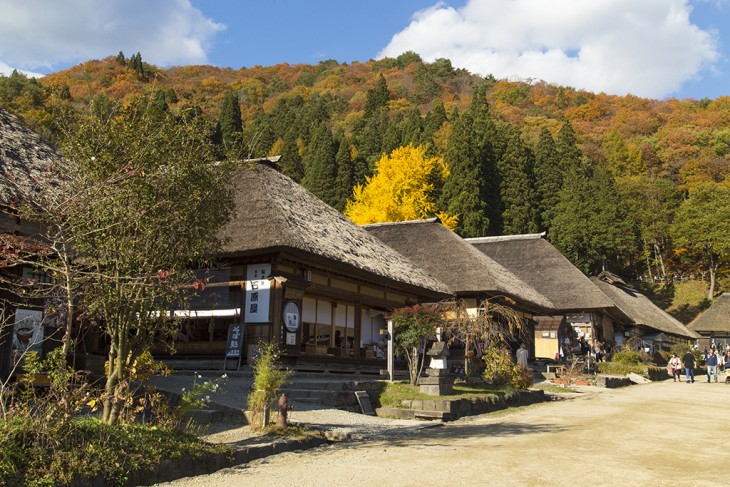 Aizu is a very large area of Fukushima Prefecture, so it may be difficult to decide whereabouts to go! I have created a model 2 day itinerary which you could follow as part of your visit to Fukushima Prefecture. Renting a car is necessary for this suggested itinerary.
DAY 1
1. AIZU-WAKAMATSU STATION
Aizu-Wakamatsu City is a good starting point for visiting Fukushima Prefecture, as it is a city with a lot of history and culture.
2. ENZOJI TEMPLE
Built around 1300 years ago, Enzoji Temple is a beautifully crafted Buddhist temple that looks down over the Tadami River, surrounded by trees that turn bright colors in the autumn. Reach Enzoji Temple in 30 minutes from Aizu Wakamatsu.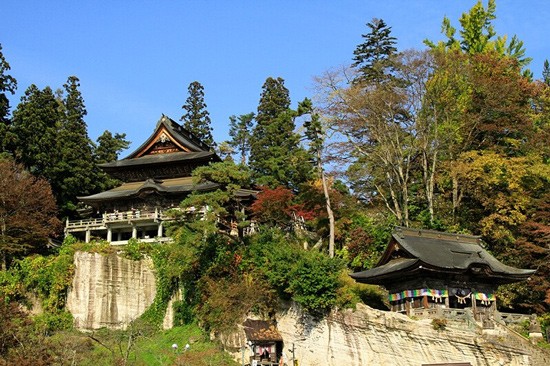 3. NO. 1 TADAMI RIVER BRIDGE VIEWPOINT
The No. 1 Tadami River Bridge Viewpoint is one of the most famous photo spots in the whole of Fukushima Prefecture, offering stunning views no matter the season or weather. This viewpoint is 15 minutes away from Enzoji Temple.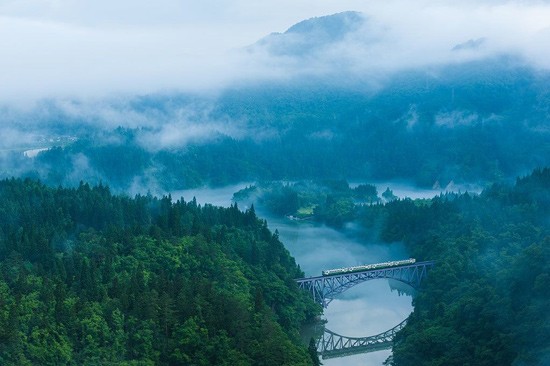 4. HAYATO ONSEN
Whilst you're in the area, I recommend taking a dip in the relaxing waters of Tsuru-no-yu Onsen. This bath facility that is open to the public for many hours a day, and looks out over the beautiful, blue Tadami River. See here for the location of Tsuru-no-yu. It takes 15 minutes to drive here from the viewpoint.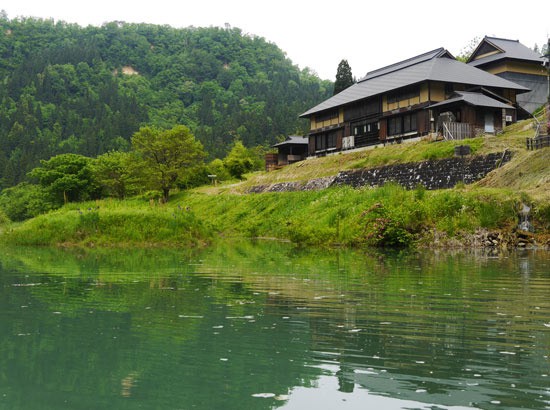 5. WONDER AROUND MISHIMA TOWN
Mishima is a quaint town, voted as one of the most picturesque in Japan. It's well worth exploring on foot. Central Mishima Town is a 10 minute drive from Tsuru-no-yu.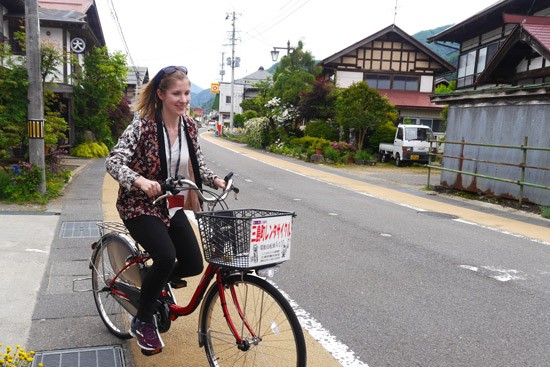 6. ONSEN TOWN
Stay the night in an onsen town such as Mishima Town or Kaneyama Town. Take a look at Oku-Aizu's website for inspiration.
---
DAY 2
1. OUCHI-JUKU
This village was one of the post towns established under the post station system during the Edo Period. The buildings still stand as they have for hundreds of years. There is a great viewpoint from where you can see the rows of houses and there are also a number of restaurants that sell delicious local food, such as the famous local dish 'negi-soba'. Ouchi-juku is a 75 minute drive from Kaneyama Town.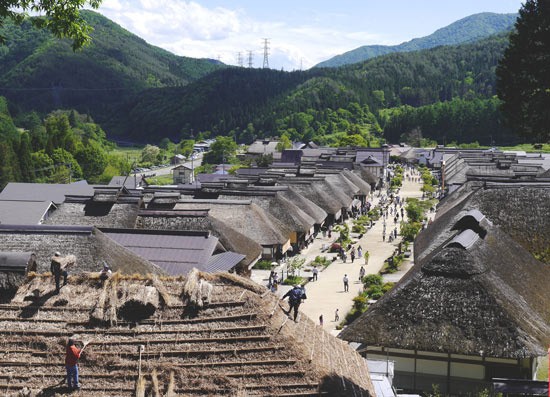 2. TO-NO-HETSURI
A national natural monument, To-no-Hetsuri consists of cliffs overlooking a river, which have been slowly eroded away to create an extremely unique cliff-face. It takes around 20 minutes to reach To-no-Hetsuri from Ouchi-juku.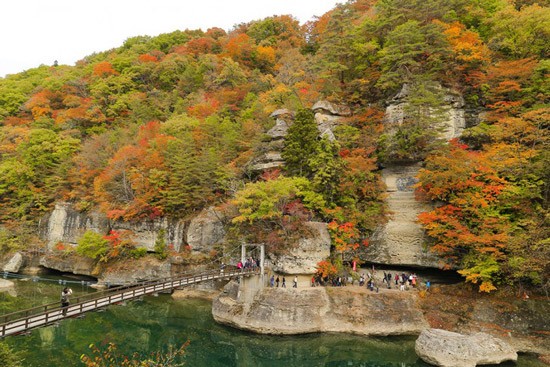 3. YUNOKAMI ONSEN STATION
Check out the foot bath outside Yunokami Onsen Station, or step inside to browse some souvenirs. If you visit in winter, you'll be able to heat yourself up by the traditional irori sunken hearth. Yunokami Onsen Station is a 10 minute drive from To-no-Hetsuri.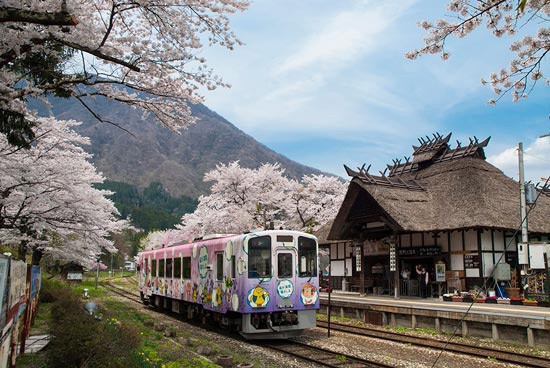 4. ASHINOMAKI ONSEN STATION
Ashinomaki Onsen Station is one of the one train stations in Japan to have a feline station master! He finishes work at 4 pm, so be sure to get there before then, and (if you can) check with him in advance to make sure he hasn't changed his working hours recently! Ashinomaki Onsen Station is a 20 minute drive from Yunokami Onsen.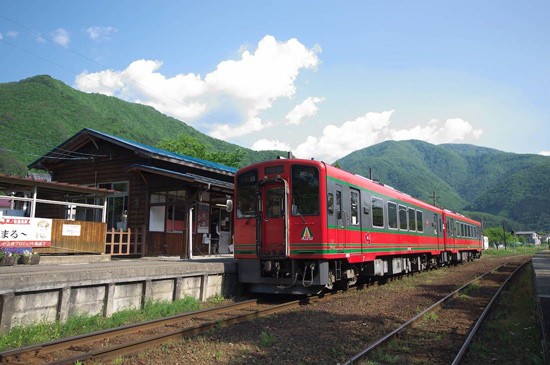 5. AIZU-WAKAMATSU
Finish your trip back in Aizu-Wakamatsu, or perhaps start the next part of your journey here. Aizu-Wakamatsu is a 30 minute drive from Ashinomaki Onsen Town.