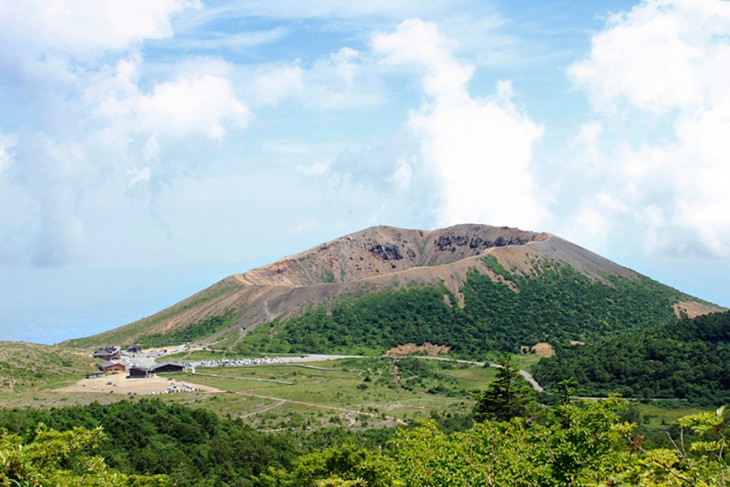 Home to a wealth of stunning views and scenic roads that can be enjoyed by car or bike, the eastern side of the Azuma mountain range that borders the prefectures of Fukushima and Yamagata is particularly popular for those who enjoy hiking and walking. Mt. Azuma-Kofuji (which translates as 'little Mt Fuji'), is a popular place to follow a short hiking course, since it takes less than 1.5 hours to complete, and is not far from central Fukushima City.
Mt. Azuma-Kofuji – which has a shape likened to the famous Mt. Fuji – has a distinctive crater at its center, which was formed after a volcanic eruption. Although the peak of Mt. Azuma-Kofuji is around 1700 m, the base of the crater is around 70 m lower!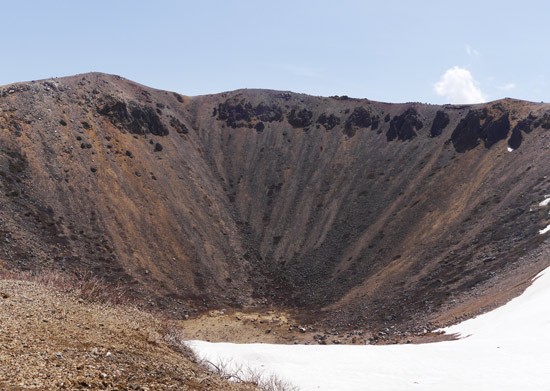 Along with its status as being seated on Bandai Azuma Skyline – a famous motorbiking, cycling and driving route – Mt. Azuma-Kofuji is also well-known for its role in producing the mascot of Fukushima City, Momorin, a cute little rabbit. Every year, when the snow begins to melt from the top of the mountains in springtime, a space is cleared on the side of Mt. Azuma-Kofuji that melts into the shape of a rabbit! Depending on how fast the snow melts, and how much rain falls, the exact form of the rabbit does change from year to year, but it always there to some extent, looking down on the citizens of the city.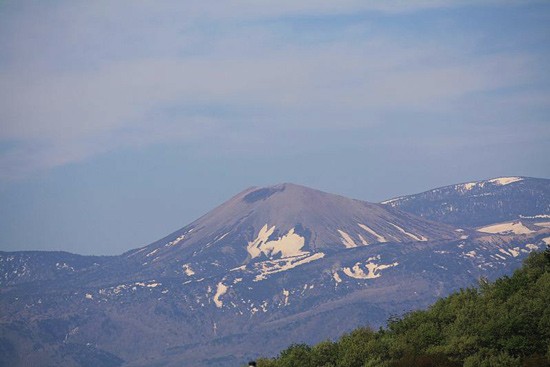 Jododaira Plateau, from where Mt. Azuma-Kofuji , Kamanuma Pond, and Mt. Issaikyo can be accessed, can only be reached between early-April and mid-November every year, as the heavy snow fall of winter has lead to the scenic road that passes through the area to be closed during this time. Even though it is not possible to come right to the top of Bandai Azuma Skyline during this winter season, the two onsen towns that bookend it – Tsuchiyu Onsen and Takayu Onsen – can still be visited in the winter.
The Mt. Azuma-Kofuji hike begins at Jododaira Plateau, which is home to visitor center and rest house where visitors can have a snack and buy souvenirs.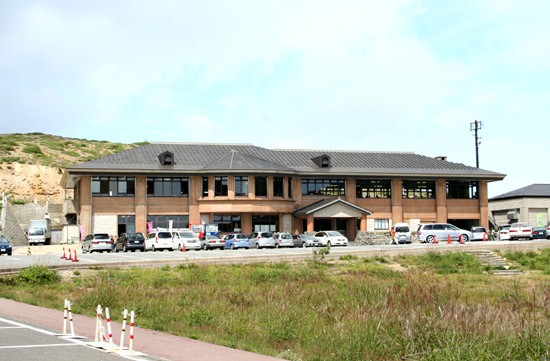 There are Japanese language pamphlets at the rest house which display the various hiking routes around the Jododaira area, such as those to Kassanuma Ponds and Issaikyo Peak. Even if you don't understand Japanese, there are lots of pictures and maps, so you can understand where you are in relation to the rest of the hiking trails.