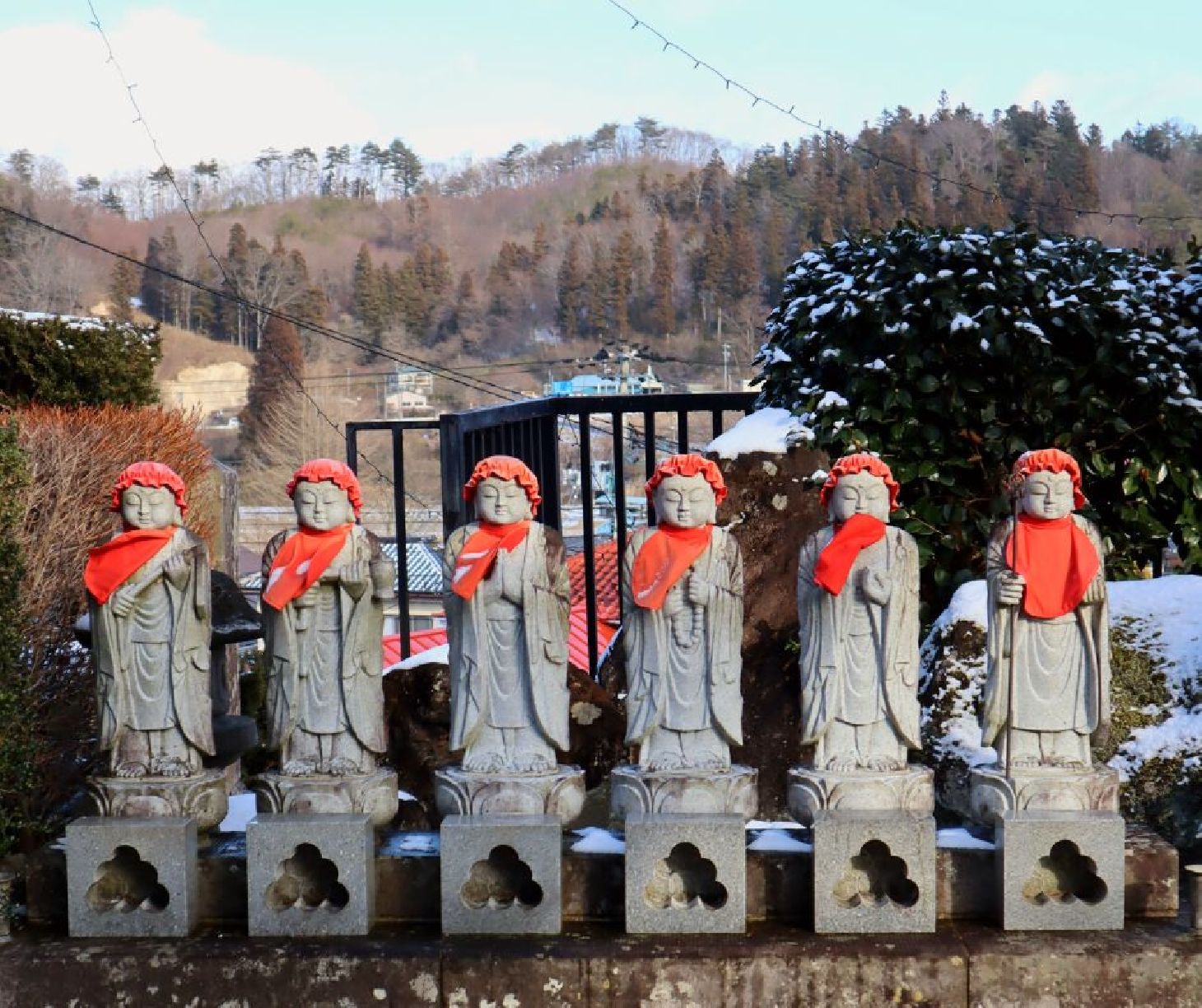 Miyakoji (都路) is a peaceful village located in the Eastern part of Tamura City (田村市), in the central area of Fukushima prefecture.
It is said that walking in nature helps you feel more relaxed, and walking around Miyakoji in early January definitely had that effect.
The charms of Tamura City

Ozawa Sakura in Tamura City. Photo credit: Tamura City, 田村市
Once the snow melts, what is known as the 'green season' begins. That is when the cherry blossom trees and flower fields in Tamura City see most of their yearly visitors.
Lavander in Takine area, Tamura City「Photo credit: Tamura City, 田村市」
Tamura City is also home to the Abukuma Cave, said to have the greatest variety and the largest number of stalactites in the whole of Asia.
The Miyakoji area in Tamura is lush with vegetation. In the past, the silkworm industry flourished in Miyakoji. As a remnant of this, mulberry trees remain.
Mt. Gojyunin-yama, Miyakoji area. Photo credit: Tamura City, 田村市
In Miyakoji, particularly, there's a famous tall weeping tree called "akimoto no shidare-zakura".
Cherry blossom trees can also be found along the main street, and, in spring, visitors can enjoy both the green mulberry trees and pink cherry blossom trees.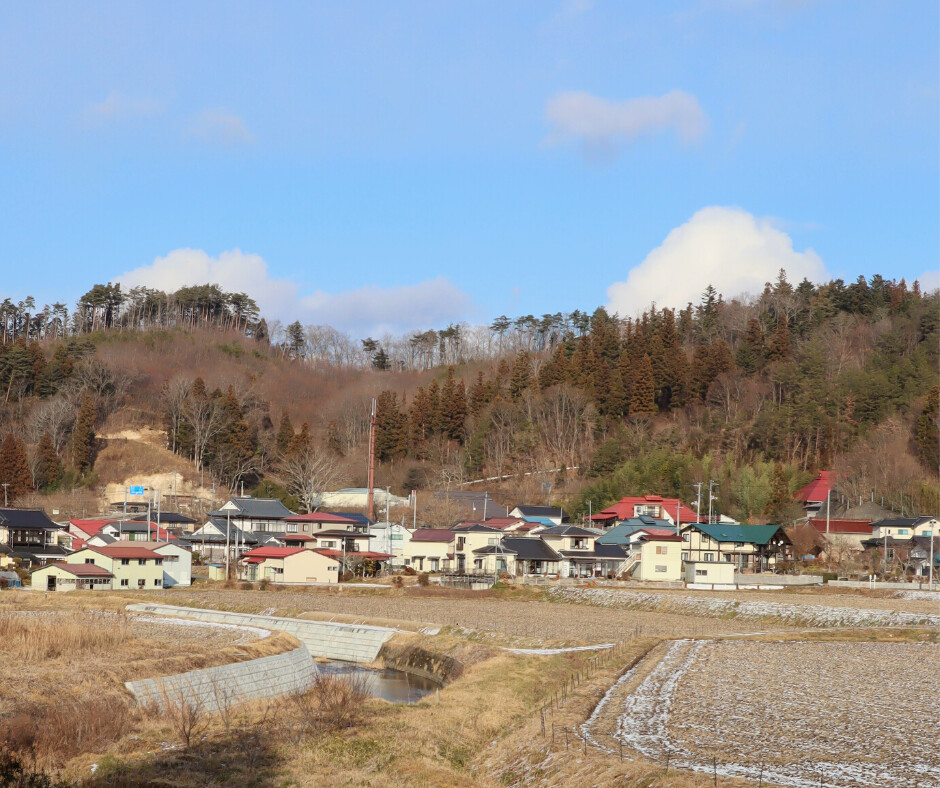 Miyakoji's Evacuation
Located about 40 km away from the TEPCO Fukushima Daiichi Nuclear Power Station, Miyakoji became the only area in the city of Tamura that had to be evacuated following the nuclear disaster in 2011.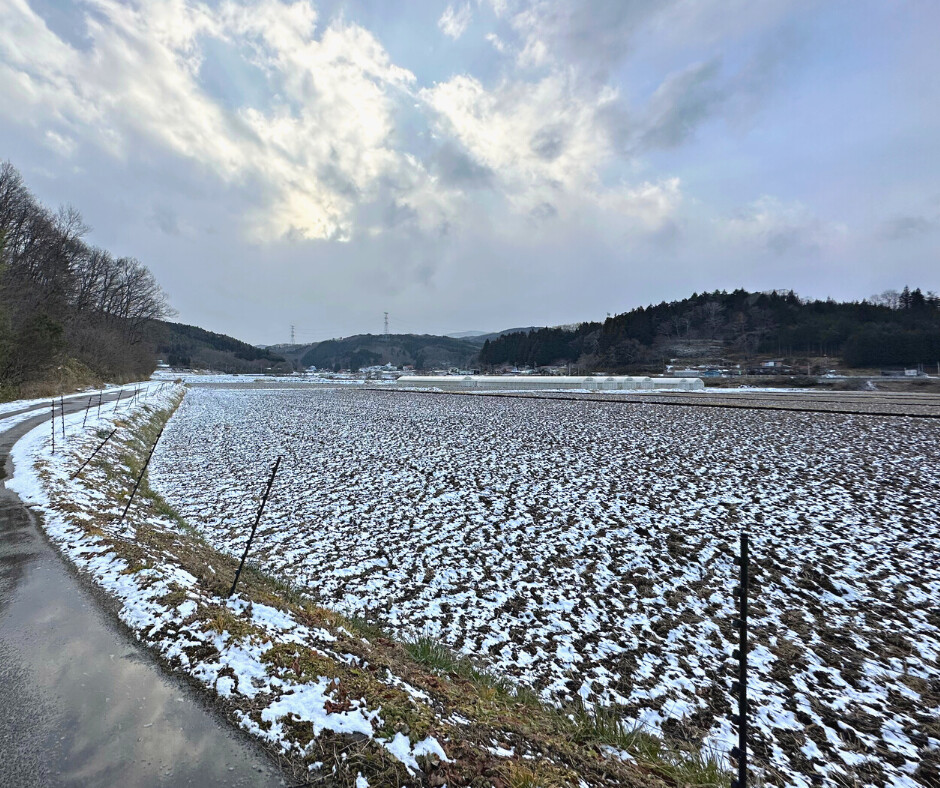 The evacuation order was lifted on April 1, 2014. Among the towns in Fukushima that had to be evacuated, Miyakoji is one of the few where most of the original residents have returned.
Over ten years after the 2011 disaster, today Miyakoji has over two thousand residents, a convenience store, a hotel, and a few restaurants.
A Picturesque Red-Roofed Town
The first thing that caught my eye about Miyakoji are its red-tiled Japanese-style houses.
Is it a coincidence, I wondered, that there are so many buildings with glossy dark red-tiled roofs in Fukushima, something I had rarely seen in other areas of Japan? (By the way, Tsurugajo Castle in the Aizu area is the only red-tiled roofed castle in Japan.)
Although I haven't found a conclusive answer to the mystery of the red-tiled roofs in Fukushima, the widespread theory I found online is that the red color is due to a glaze applied on the tiles to prevent them from freezing and cracking when snow piles up during winter.
Little Beautiful Sights in Miyakoji

A Buddhist temple, statues and a large bell. The bell is a replica, as the original one was apparently lost during World War II.
Jizo, affectionately called 'ojizo-san' in Japanese, are stone Buddha statues dressed in red bibs and caps. These statues are believed to be guardians of children and travelers, and can often be found even in remote rural locations.
An unattended vegetable stand is one of the sights truly unique to rural Japan. You can buy local vegetables and pay the fee by leaving the money in the designated area.
Miyakoji is rural and tranquil. The air is pure and the river flows bright blue.
The Mysteriously Beautiful Okame Shrine
Japan has countless shrines; some of them see crowds of visitors from all over the country and overseas, while others are visited mainly by locals.
Okame shrine (大亀神社), despite its incredibly photogenic and mysterious appeal, falls in the latter category; it is a place of worship that remains quiet and undisturbed.
The shrine is located on a hill in the heart of a forest of Japanese cypress trees called Thujopsis. Both the shrine and the trees are believed to be over 400 years old.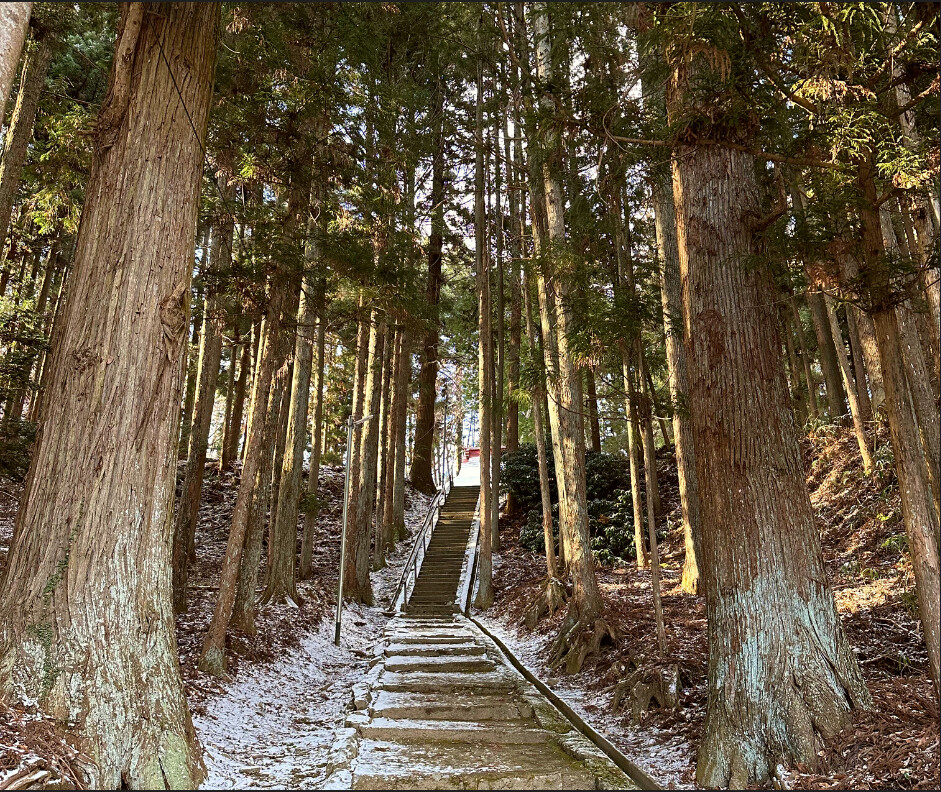 To reach the shrine, you have to climb up the stairs and venture into the fragrant forest. You'll notice birds chirping and beams of light coming through the tall tree trunks.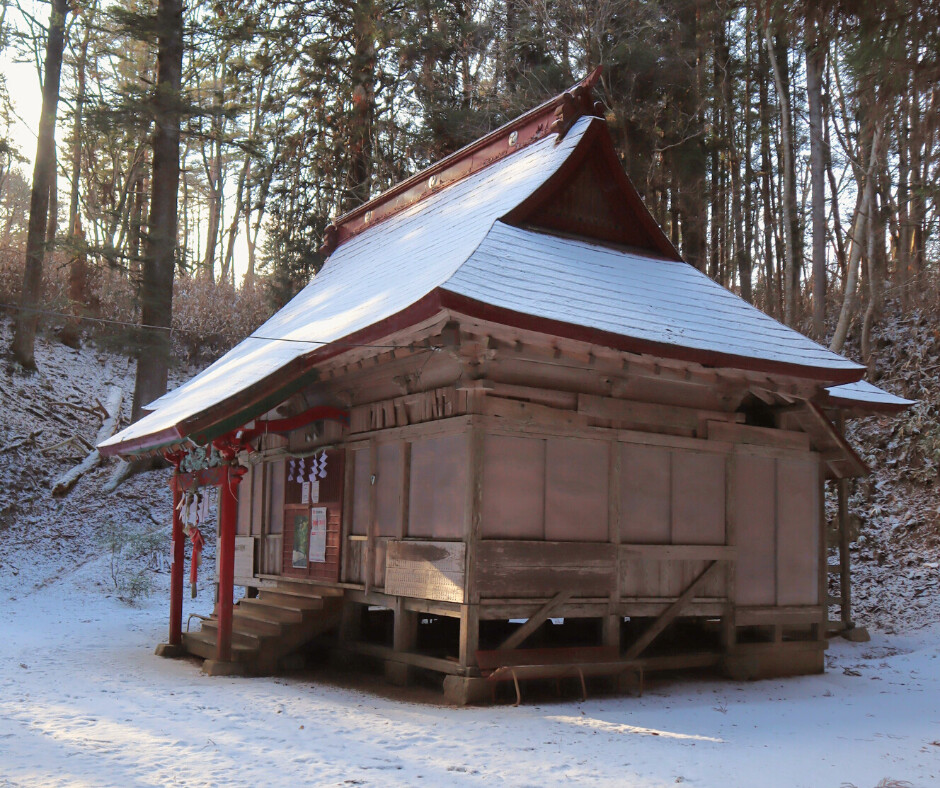 The roof of Okame shrine is red but it looks beautiful covered in snow.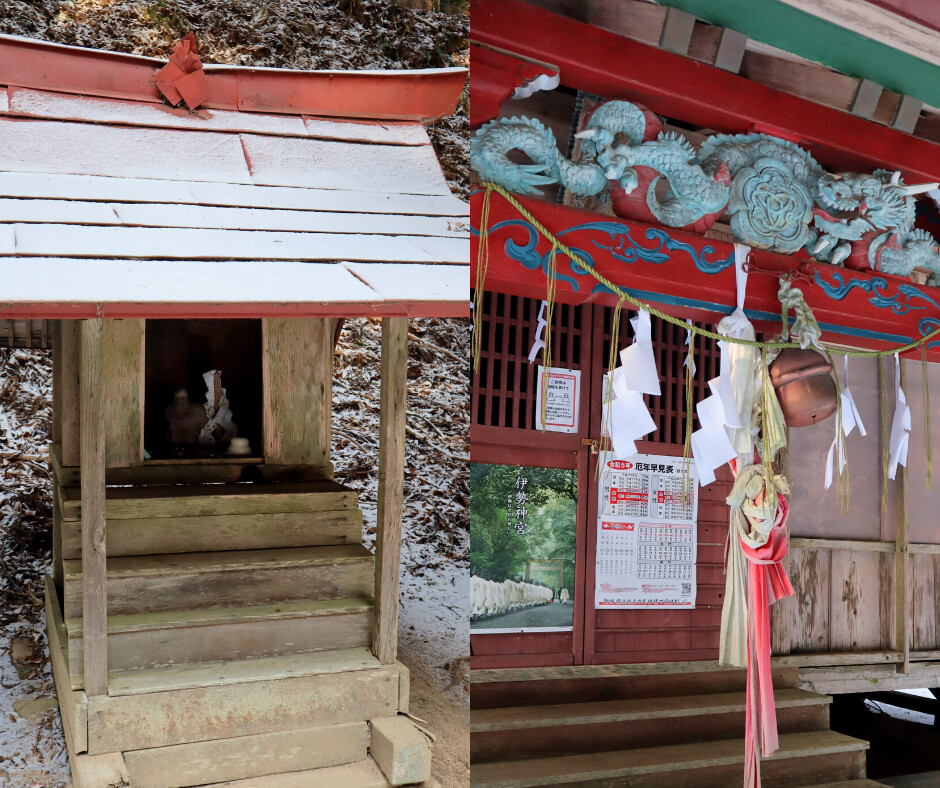 This shrine is said to worship Princess Tamayori, the daughter of a sea goddess.
Why is a sea goddess enshrined in the middle of a forest, considerably far from the ocean, you may ask?
That is one of the many mysteries of this shrine.
Fostering Community Bonds: Yoriai-dokoro Hana Community Center & Cafe
Yoriai-dokoro Hana (よりあい処 華) was opened in June 2014 after the evacuation order for Miyakoji was lifted.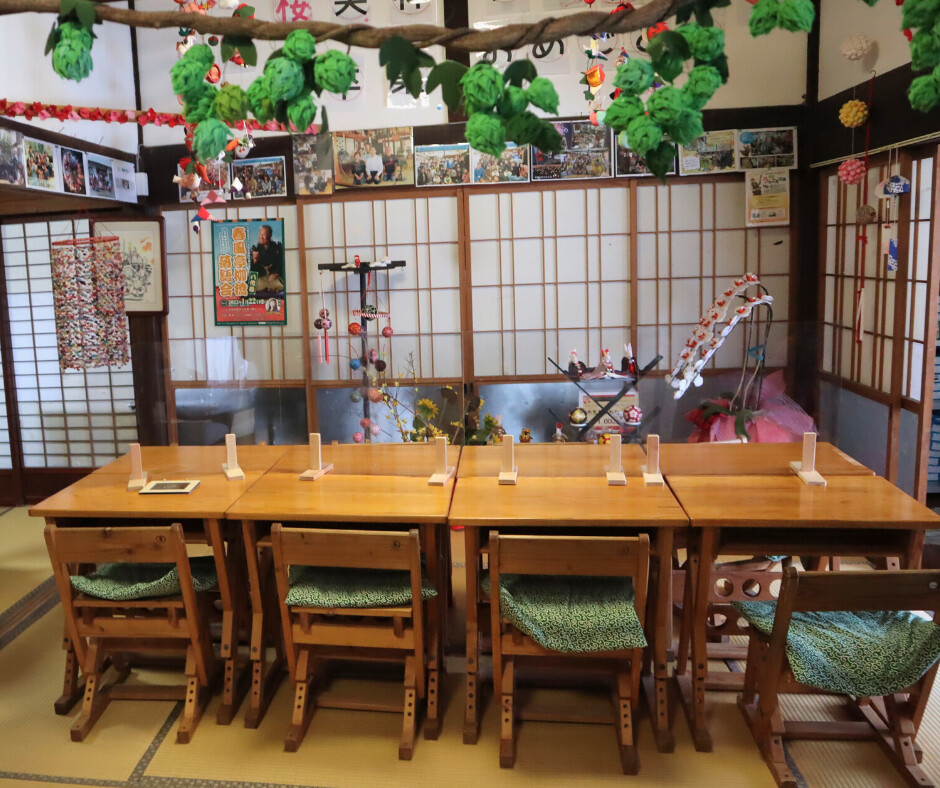 At the time, there were no other restaurants in Miyakoji, so this cafe and community center quickly became a place for returning residents to gather and a pillar of support for the community.
Yoriai-dokoro Hana is located at a traditional Japanese house, and it serves warm meals using local ingredients. This seems like a great place to bond with the locals.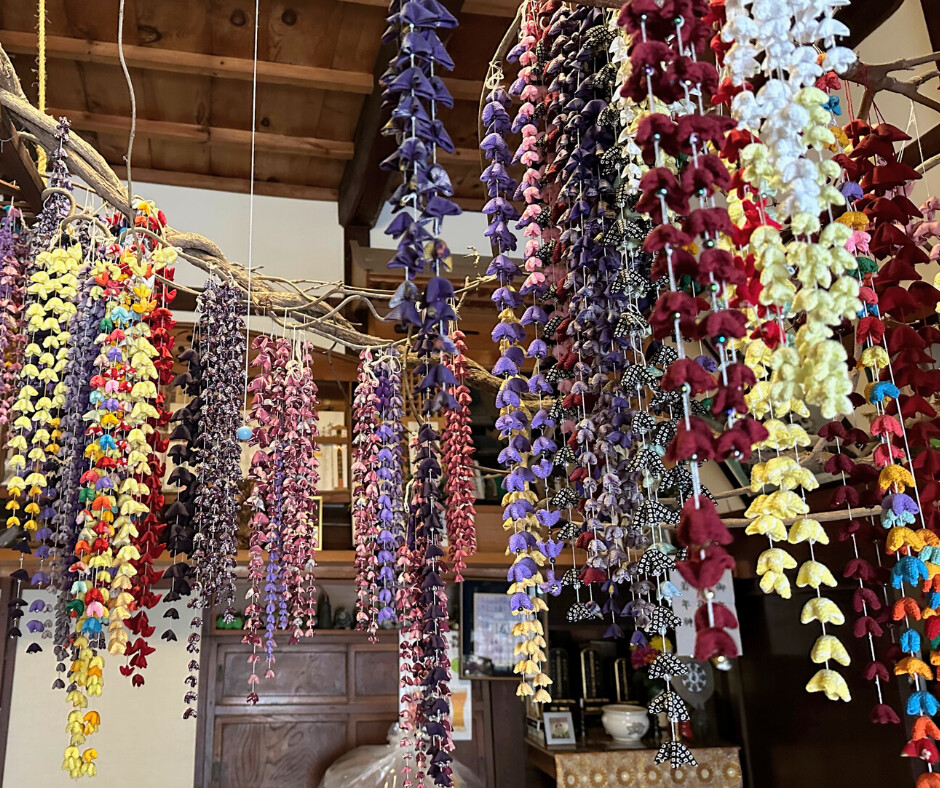 When I visited, there was an exhibition of handicrafts made by townspeople.
Yoriai-dokoro Hana is open from 11:00 to 14:00 only on Mondays, Wednesdays and Fridays.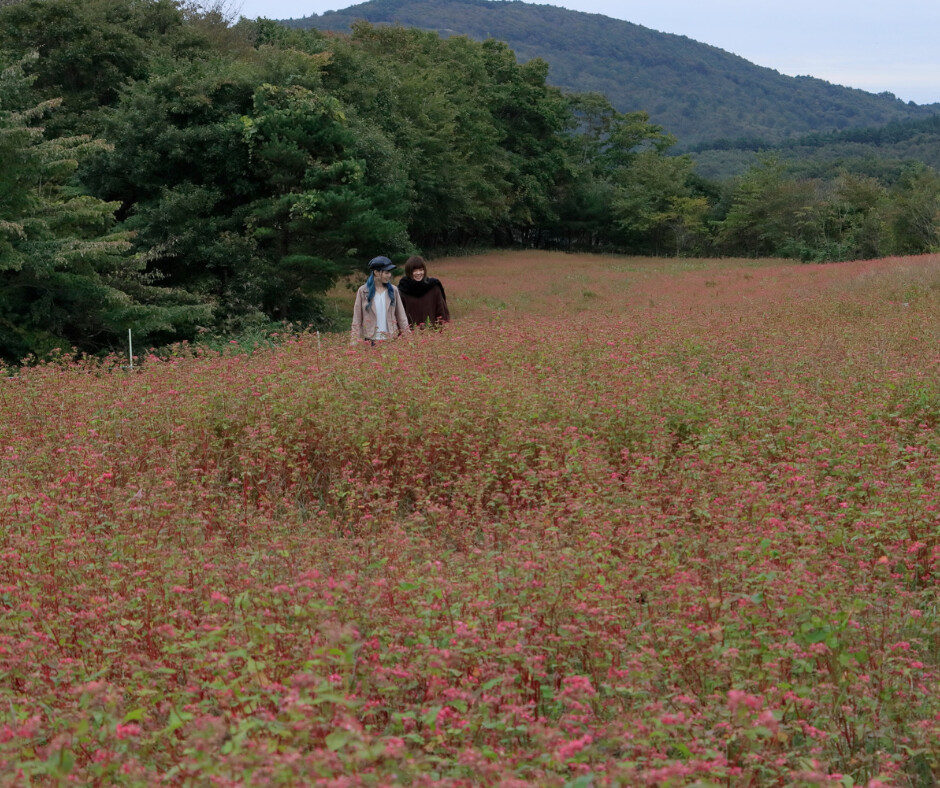 Photo credit: Tamura City, 田村市
Curious about visiting Miyakoji? Would you like to see more beautiful sights in this area?
Traveling to Miyakoji by car
It takes approximately an hour to reach Miyakoji from Koriyama station (see route).
Traveling to Miyakoji by public transportation
From Koriyama Station, take the JR Ban-etsu East Line train bound for Iwaki, and get off at Funehiki Station (approx. 25 minutes). From the bus stop in front of Funehiki Station (船引駅前) take a "Furumichi" (古道) bus and get off at Miyakoji Administrative Bureau (都路行政局) (approx. 52 minutes). There are only a few buses a day, so be sure to check the bus schedule before your visit.