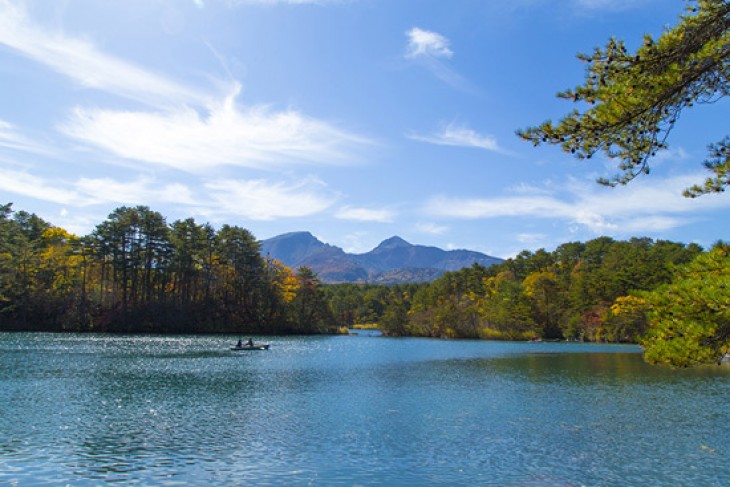 Summer is the perfect time to take a hike around the incredible the Goshiki-numa Ponds in Urabandai. The range of colours which can be seen in the water of the picturesque lakes and ponds of this area has given it the name 'Goshiki-numa', meaning 'Five Coloured Ponds'.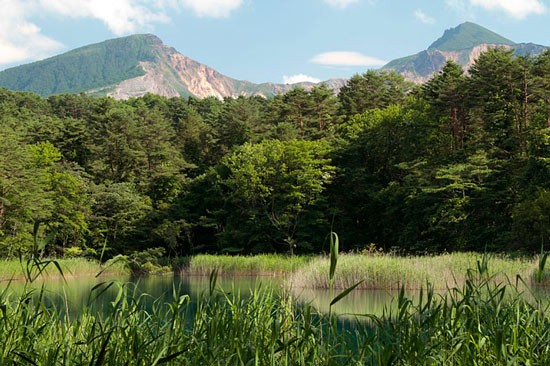 The area is most well-known for its bright blue ponds, which contain the mineral allophane (made up of aluminium and silicic acid), which is thought to have been released into the water by the nearby Mt. Bandai after its eruption in 1887. The reddish colour of other ponds is caused by a mixture of iron oxide and algae.
The surface of the lakes here appears to change colour depending on the time of day, and the season. Although the cobalt blue water looks amazing under a bright blue summer sky, the red maple leaves of autumn look sublime against the bluest of the lakes.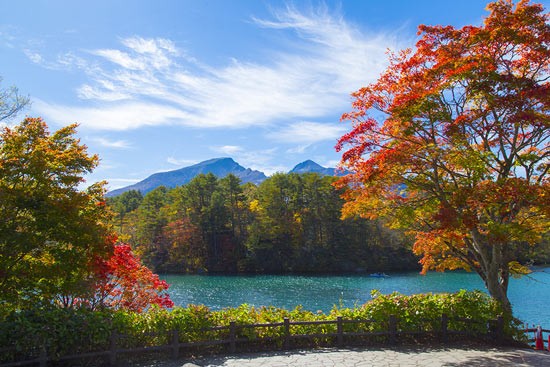 Springtime offers visitors milder temperatures, and winter allows for a very different way of experiencing the lakes: by snowshoe! I have done snowshoe trekking around the Goshiki-numa Ponds, but I think I prefer seeing it surrounded by lush greenery.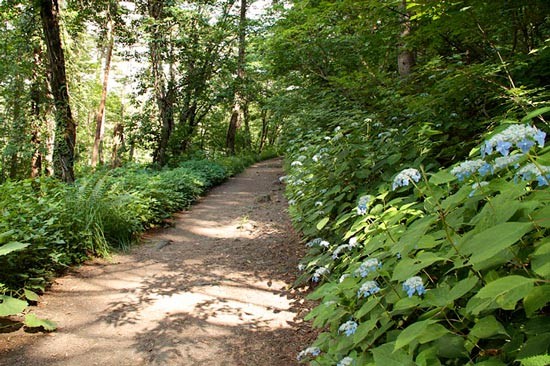 ---
SO, WHAT CAN YOU DO AT GOSHIKI-NUMA?
1. TAKE A WALK
The most well-known walking route is 3.6 km long, and takes around 70 minutes to complete. It begins from the Urabandai Visitor Information Centre, and is a course suitable for those without experience of hiking.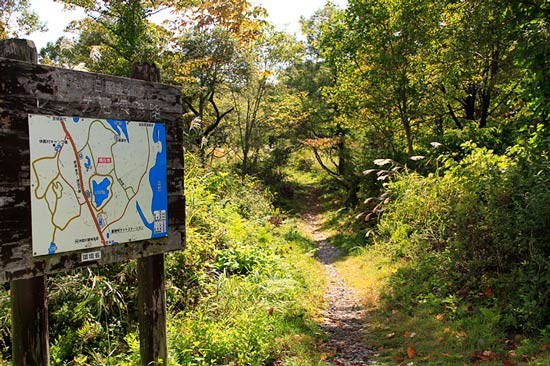 This scenic route takes you all around the main ponds and lakes of the area, including Bishamon-numa, Aka-numa (the red pond), and Yanagi-numa (especially beautiful during Autumn time).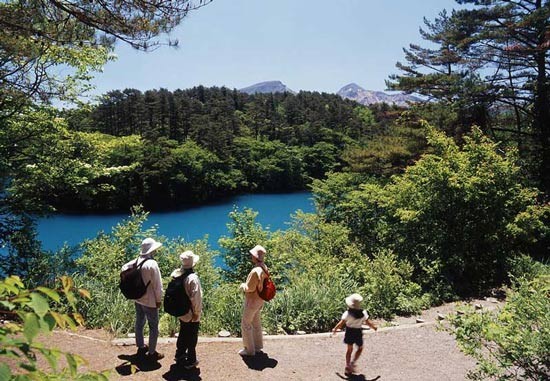 The route finishes up near Urabandai Kogen Station, from where you can take a bus back to the entrance of Goshiki-numa (or walk back!!).
Check out the map below for more information on the walking route. The walk begins at the right-hand side, where there is a pin labelled 'Goshiki-numa Iriguchi'.
2. RENT A BOAT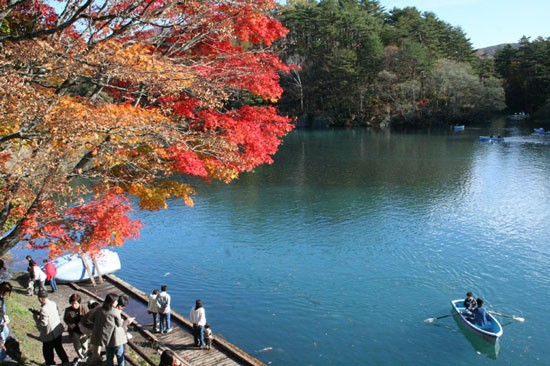 Boats can be rented near the Urabandai Visitor Information Centre, on the edge of Bishamon-numa. Renting a paddle boat is the perfect way to enjoy the calm atmosphere of Goshiki-numa and a great way to take in the amazing scenery.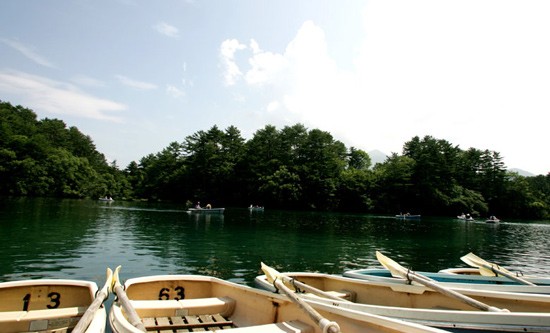 3. LOOK FOR THE HEART KOI CARP
Spotting this special koi carp supposedly means that you're lucky in love! Unlike the other kois in the Goshiki-numa Ponds, the Heart Koi has the shape of a heart on the side of its body. See if you can spot the koi during your visit! If you fancy even more of a challenge, try and take his picture!
(Hint: he likes hanging around the boats at Bishamon-numa, near the start of the hiking route)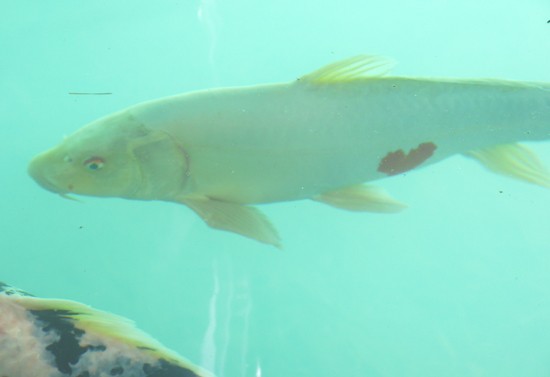 4. CHECK OUT LAKE HIBARA
Lake Hibara is a large lake very close to the Goshiki-numa Ponds. You can hire a pedalo or kayak, or stop for a bite to eat at one of the nearby restaurants.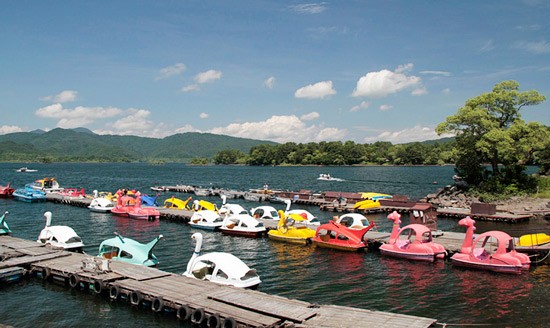 ---
VISITING THE GOSHIKI-NUMA POND
See here for information about reaching the Goshiki-numa Ponds