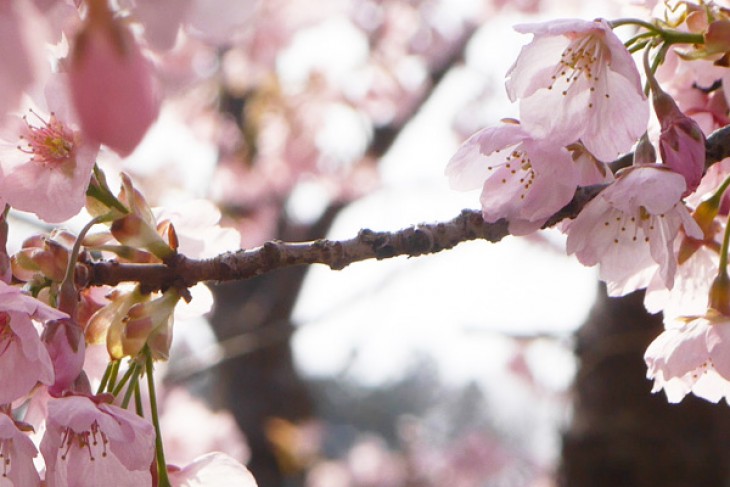 Here is a step-by-step guide for visiting 3 hanami spots in Fukushima as a day trip from Tokyo, using only public transport!
1. HANAMIYAMA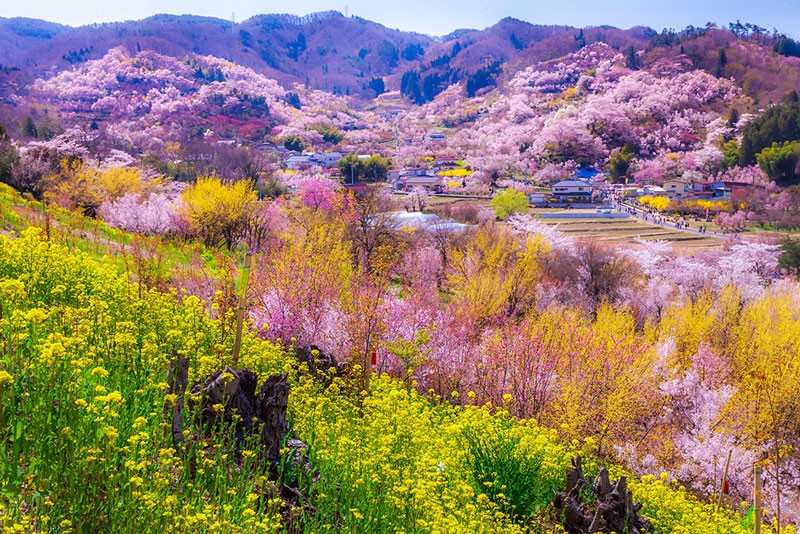 A beautiful park on a hill overlooking the Azuma mountain range, Hanamiyama Park is filled with a spectacular variety of blossoms every spring.
TOKYO TO HANAMIYAMA PARK
Take the Shinkansen from Tokyo (or Ueno) Station and get off at Fukushima Station.
Seasonal buses run from Fukushima Station directly to Hanamiyama Park during the peak cherry blossom season. Buses leave regularly from Fukushima Station's East Exit.
The bus takes around 15 minutes to reach the Hanamiyama bus stop. From the stop, a 10-minute walk will bring you to the park.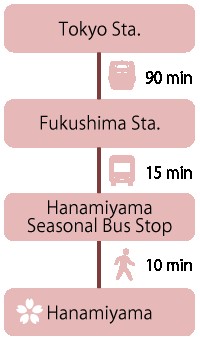 HANAMIYAMA PARK TO FUKUSHIMA STATION
Take the seasonal bus back to Fukushima Station.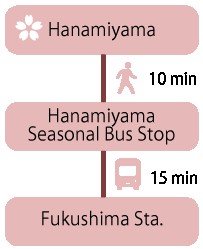 --------------
2. MIHARU TAKIZAKURA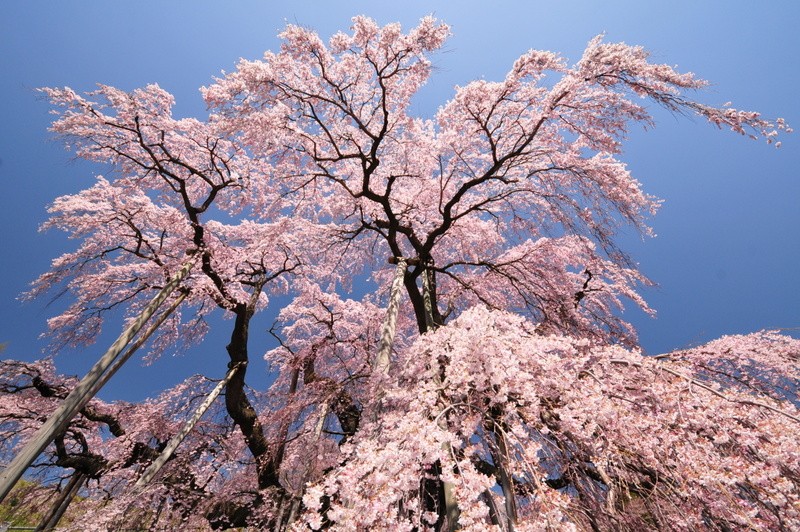 One of Japan's three oldest cherry blossom trees, Miharu Takizakura is huge and magnificent. This weeping cherry tree's name translates into English as 'Waterfall Cherry Blossom'.
FUKUSHIMA STATION TO TAKIZAKURA
Take either the Shinkansen or the Tohoku Main Line local train to Koriyama Station.
At Koriyama Station, transfer onto the Ban-etsu East Line, and take the train heading for Ono Niimachi. Get off at Miharu Station (The journey should take around 15 minutes).
From Miharu Station, visitors can reach Takizakura by taxi, or take advantage of the Takizakura temporary bus that travels between Takizakura and Miharu Station during the spring (The bus takes 20 minutes).
Tip: Trains run regularly but train services finish quite early each day, so make sure to check time tables on the day you travel.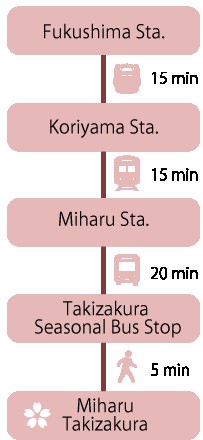 --------------
3. KAISEIZAN PARK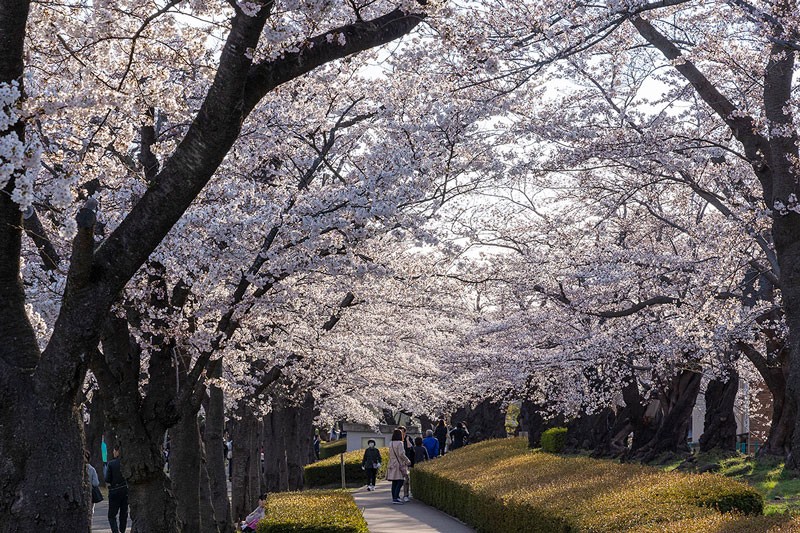 Known as Japan's oldest public park, Kaiseizan Park is a beautiful place to take a strong on a spring afternoon.
MIHARU TAKIZAKURA TO KAISEIZAN
Travel back to Miharu Station by taxi or temporary seasonal bus.
Take the Ban-etsu East Line back to Koriyama Station.
From outside of Koriyama Station, catch a bus heading for the City Hall / Test Center via Shibamiya (市役所・柴宮経由免許センター).
Get off at Kaiseizan bus stop, which should be about 15 minutes into your journey!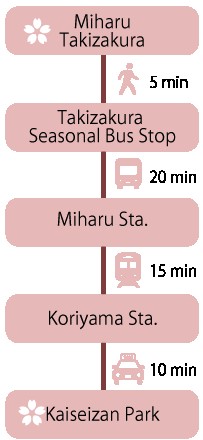 --------------
JOURNEY HOME
KAISEIZAN TO TOKYO
Take a train or bus back to Koriyama Station.
Head to the JR Shinkansen part of Koriyama Station, and take any train heading to Tokyo.