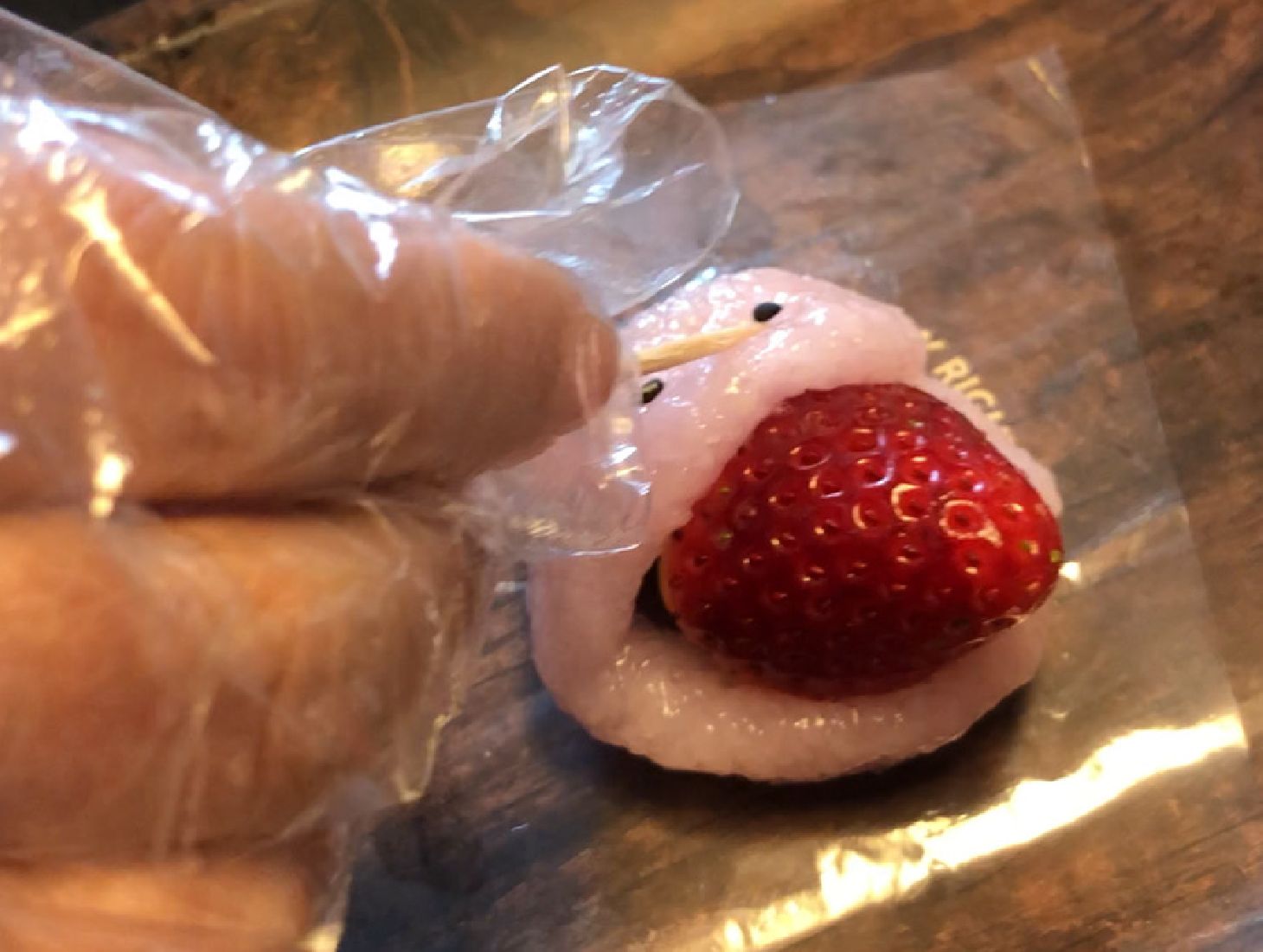 "Wagashi" (和菓子),or traditional Japanese sweets, look more like works of art than snacks!
Wagashi are not a daily snack, but more of a special treat that is often eaten during Japanese tea ceremonies and presented to guests. That being said, it is definitely okay to enjoy these snacks in a casual setting as well!
There are so any kinds of Wagashi, and they often reflect the different seasons. Tea ceremonies will often choose the most unique designs to enjoy and celebrate the coming of each season.
In spring time it's common to see pastel colored sweets representing flowers that are in bloom. I have also seen some spring sweets that appear to be white, however, beneath the white is a layer of green that represents green spring grass that is waiting for the snow to melt away. A great deal of detail is taken into consideration while crafting the designs of different sweets! So, while you are in Japan, be sure to explore the Wagashi designs for whatever season you visit during.
In my Wagashi class we got to make two types of sweets!
First we made a type of Wagashi that are called Namagashi (生菓子)! Namagashi are made using a rice flour dough with a sweet bean paste as filling. They are delicately shaped, often by hand, to reflect the changing of the seasons. They can be shaped like seasonal fruits and vegetables, animals, or more abstract shapes.
We made a multicolored pastel design that looks like a little flower! What a perfect design for spring.
The second sweet the we made is a type of Wagashi that are called Ichigo-Daifuku (苺大福)! Ichigo is the Japanese word for strawberry, so this sweet contains one large strawberry! Daifuku is a type of Japanese sweet that is usually a mochi stuffed with a sweet filling, in this case it is anko (sweet bean paste) and also the strawberry.
This is a special design that is made by a sweet shop in Fukushima! The strawberry is so big that it is impossible to close the daifuku, so they added two little sesame seeds for eyes to make it look like a cute face. So cute!
This was my first time making Japanese sweets and it was so much fun! I hope that I can try it again in other seasons as well. I highly recommend taking one of these classes! Thank you to the expert confectioners at Ichimian Sweets Shop in Iizaka Onsen Town in Fukushima Prefecture. If you would like to try some of their delicious treats, pay them a visit. Founded in 1923, the shop is a local favorite! For more information, visit their website (Available only in Japanese or Google Chrome translation extension):
https://www.iizaka-ichimian.com/%E4%BC%9A%E7%A4%BE%E6%A6%82%E8%A6%81/
If you are interested in trying out a Japanese sweets making class when you visit Fukushima, please contact us for more information.
If you are interested in trying out a tea ceremony experience, here are a few options for tea ceremony experiences in Fukushima:
Suirakuen Garden inside Nanko Park
https://fukushima.travel/destination/green-tea-experience-at-suirakuen-garden/94
Rinkaku Tea Ceremony Room inside the Tsurugajo Castle grounds
https://fukushima.travel/destination/relaxing-tea-ceremony-at-tsurugajo-castle/89