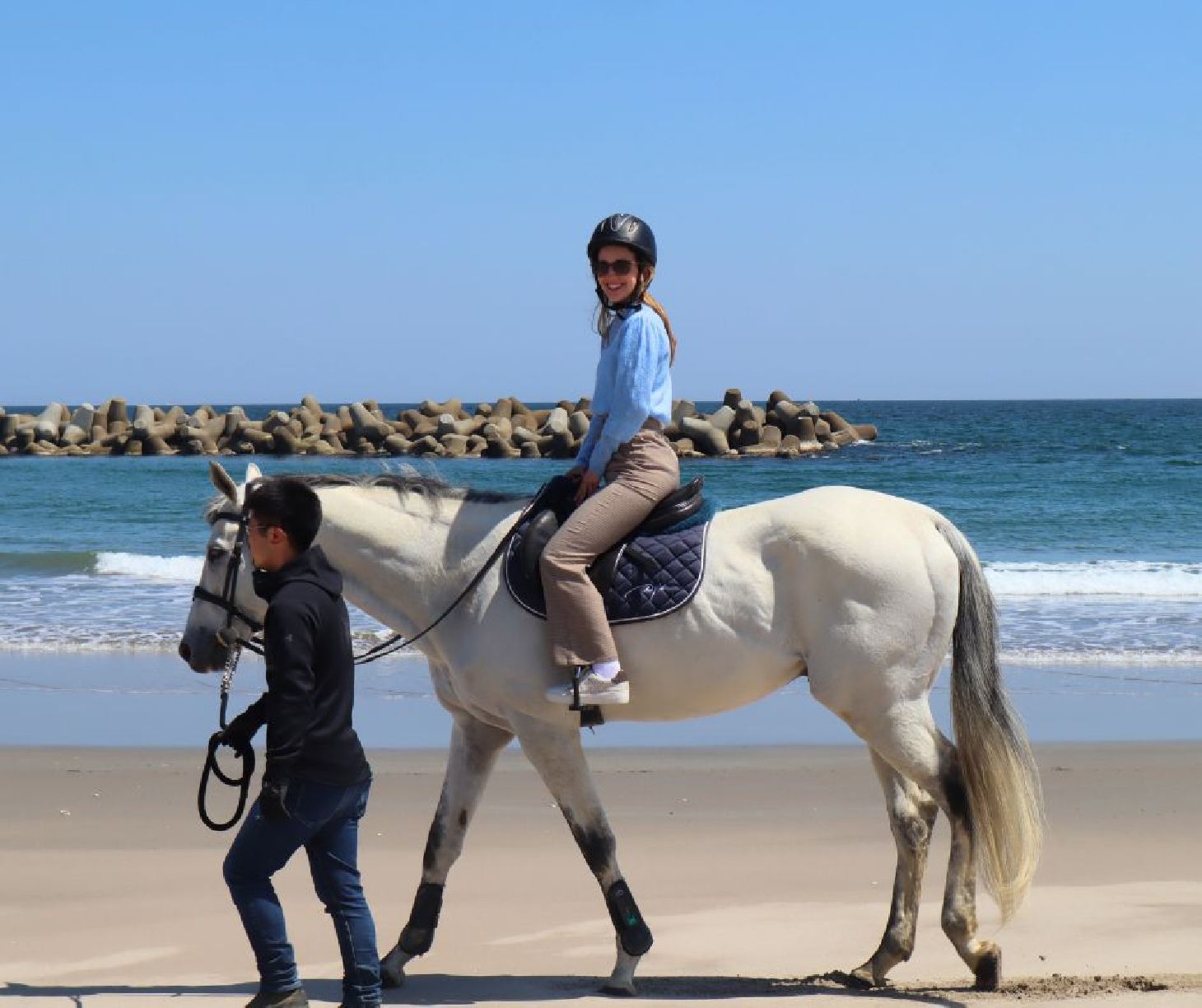 Minamisoma city, located in Fukushima prefecture's coastal area, is a fascinating place to discover the role that horses played in Japanese history, and to witness how a community deeply rooted in samurai heritage adapts centuries-old equine traditions to modern times.
Copyright © Minamisoma City
Horses have remained a usual sight in Minamisoma (南相馬), a small city in the Northeastern part of Fukushima prefecture, in spite of disappearing from most other areas in Japan following the country's modernization.
Walking through Minamisoma today, you might notice horses grazing in the fields, or hear a distant clopping of horse hoofs against the pavement.
People in Minamisoma have lived alongside horses for centuries—this is a great city for visitors wanting to see a slice of modern-old Japan that remains largely unseen by mainstream tourism.
A Glimpse into Minamisoma City's History
The area that we now call Minamisoma was once an important enclave for the Soma samurai clan, which ruled over the land from the Kamakura period of Japanese history (1185–⁠1333) until the 19th century.
The Soma samurai did military drills with wild horses, a practice that continued for over a thousand years and evolved (adapted from its original form) into a festival that is still celebrated today and draws thousands of visitors each year, the Soma Nomaoi Festival.
Following the end of samurai rule, Minamisoma specialized in the manufacture of silk and housed a military aviation school, which was destroyed during WWII. Even though industrialization brought about big changes, the bond between people and horses never fully went away from the hearts, minds and daily lives of people of the area we now call Minamisoma.
The Impact of March 11 in Minamisoma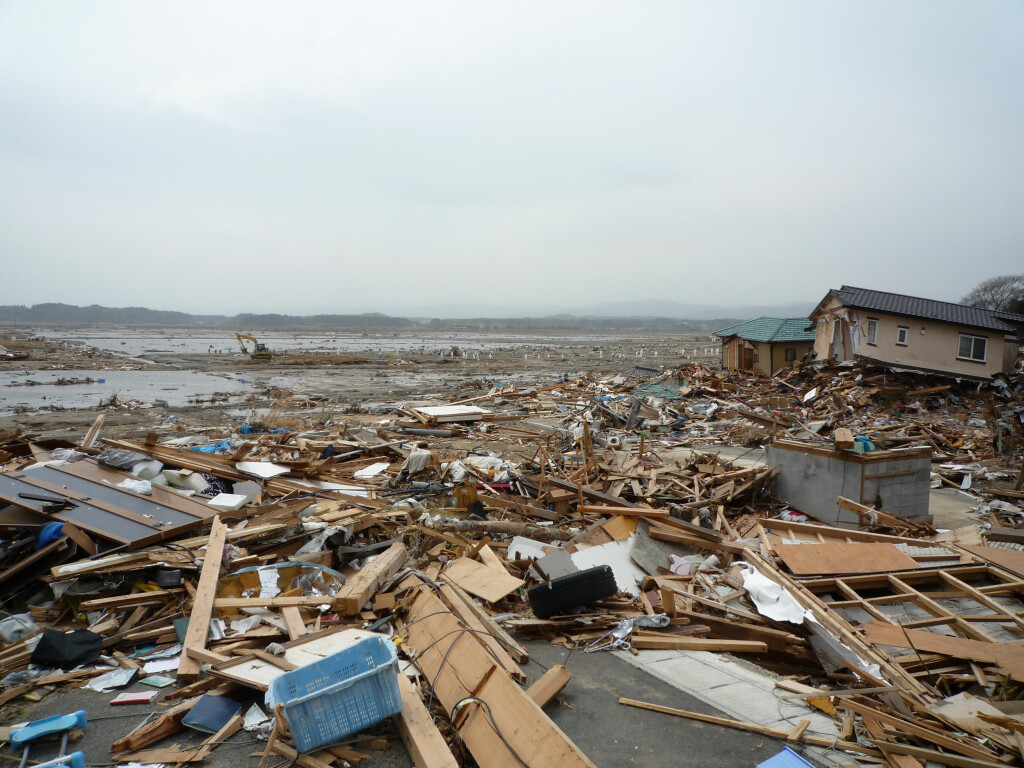 Credit: Earthquake Memorial Museum (Tohoku Regional Development Bureau, Ministry of Land, Infrastructure, Transport and Tourism) 出典:東北地方整備局
The 2011 earthquake, tsunami and nuclear disaster deeply affected Minamisoma city. Many lives were lost and precious infrastructure was damaged.
Radiation levels increased in Minamisoma immediately after the accident, but they have decreased since, and are now comparable to those in other cities in Japan. The city has seen thorough decontamination and reconstruction efforts during the past few years, and has now become a popular spot to relax and enjoy equine culture.
Copyright © Minamisoma City
Over 50,000 people live in Minamisoma City today, making it one of the main hubs in Fukushima's coastal area.
Odaka Ward in Minamisoma City
5 Ways To Experience Minamisoma's Equestrian Tradition
Once used for transportation, warfare, and food, horses were a common sight in feudal Japan but, with time, modern technologies largely displaced them. Minamisoma City is one of the rare places in Japan where people still hold horsemanship as an important value in daily life. Here are 5 ways to experience the equine values of Minamisoma in and around the city: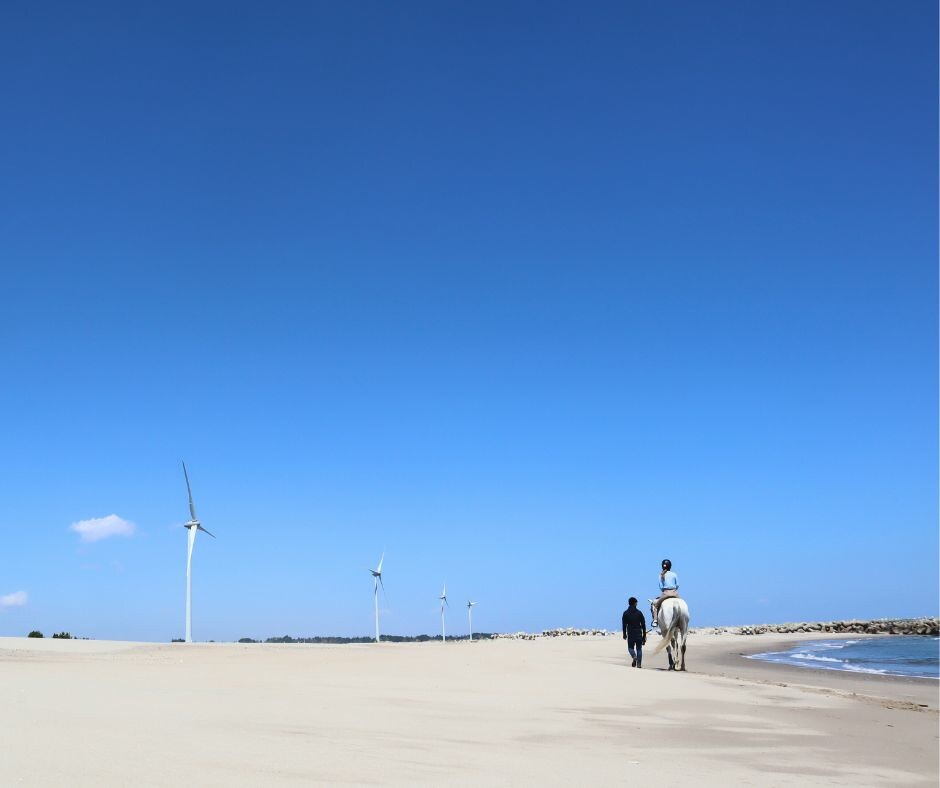 As part of the horseback riding experience, visitors get to ride along the coast of Minamisoma City with an experienced guide (English-language support is available). This experience is available (and recommended!) even for beginner riders. You can find more information about how to book it here.
If you think that horseback riding samurai were a thing of the past, you are yet to attend the Soma Nomaoi Festival. The festival, which has roots in the city's samurai history, is held on July 29, 30 and 31 every year, and features parades, a capture the flag event, and more. Read a detailed account of the event here.
Fireworks at the Soma Nomaoi Festival in Minamisoma City. Copyright © Minamisoma City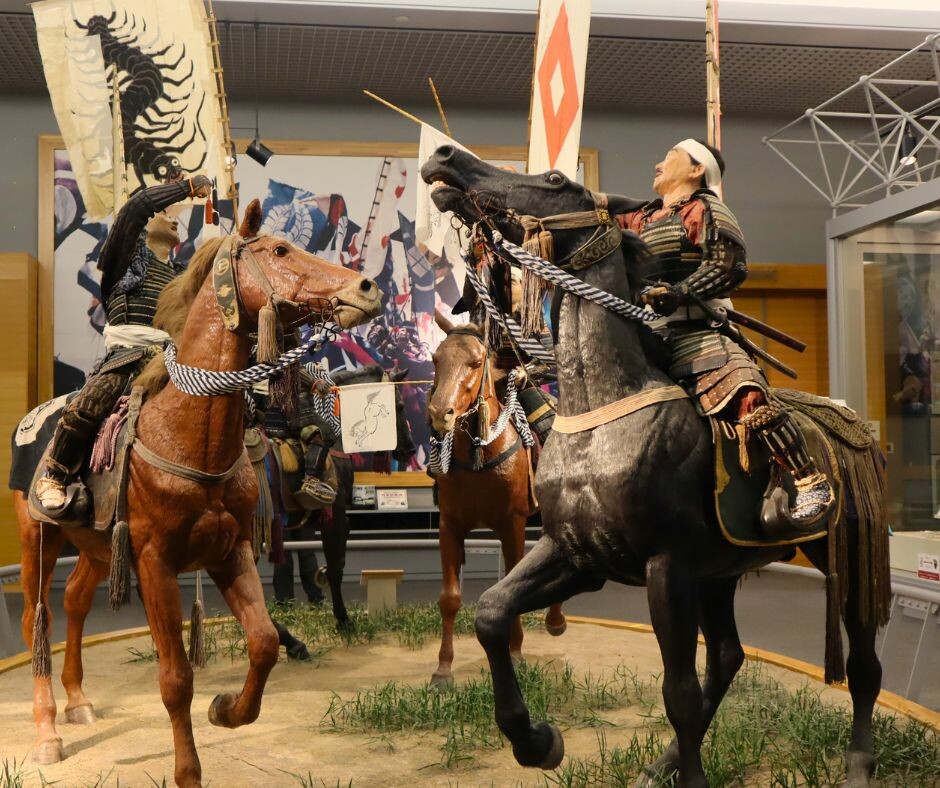 Minamisoma is a fascinating city with deep-rooted traditions. The Minamisoma City Museum, which has explanations in English, is the perfect destination for lovers of history who would like to learn more about the area.
The Soma Nakamura Shrine, located not in Minamisoma City but in neighboring Soma City, was designated as a national important cultural property in 1984, is a wooden shrine nested in a tall forest which has several statues and prayer boards inspired by horses. It is a peaceful place, perfect to relax and soak the fragrant pine atmosphere.
Sedette Kashima is a service area where you can enjoy a delicious meal and indulge in some souvenir shopping. What makes Sedette Kashima unique is its widespread horse imagery, and the many unique horse-themed souvenirs and local products for sale.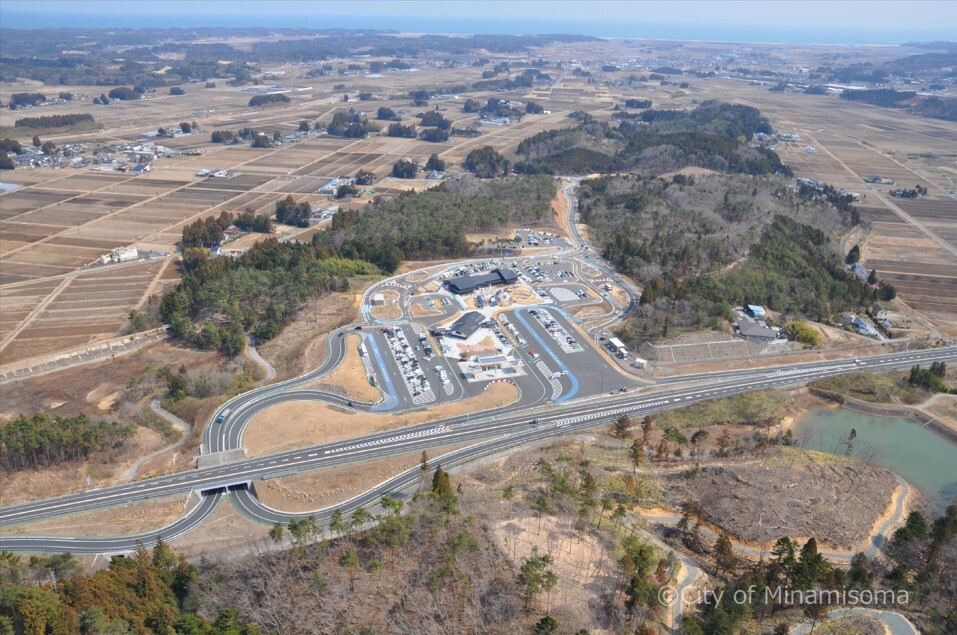 Sedette Kashima seen from above. Copyright © Minamisoma City
Getting to Minamisoma
Minamisoma City is located in the Northeastern part of Fukushima prefecture. The city is easily reachable by car or by train.
By Car:
From Fukushima (JR/Shinkansen) Sta. in Fukushima City: Approx. 1 hour 10 minutes. View Directions
From Sendai (JR/Shinkansen) Sta. in Miyagi Prefecture: Approx 1 hour 10 minutes. View Directions
From Tokyo: Approx. 3 hours 30 min. View Directions
By Train
:
From Tokyo Station: Approx. 3 hours 30 min. by JR Hitachi 26 Limited Express Shinagawa to Haranomachi Sta. in Minamisoma City; or 3 hours 30 min. by shinkansen and JR train (shinkansen from Tokyo Sta. to Sendai Sta. and JR Joban line from Sendai Sta. to Haranomachi Sta.).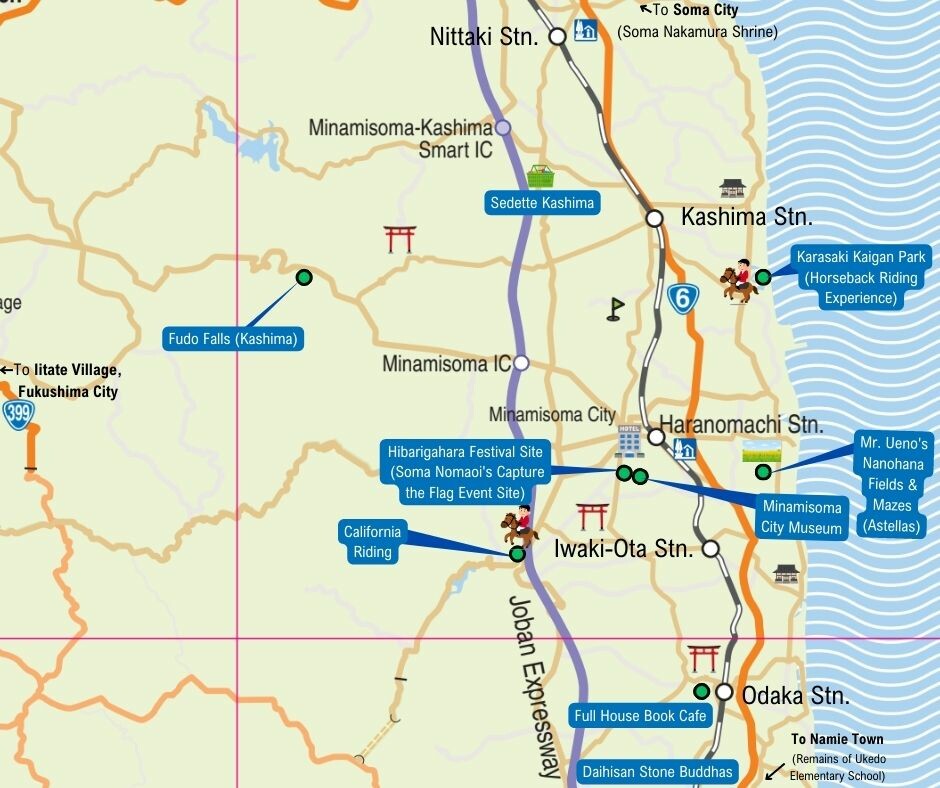 You can find more information about access to Minamisoma here. If you'd like to know more about Minamisoma, please refer to the city's English homepage.
If you are visiting by train, we recommend renting a car at Haranomachi Sta. to get around the city, as many of the locations listed above are not easily accessed by public transportation.