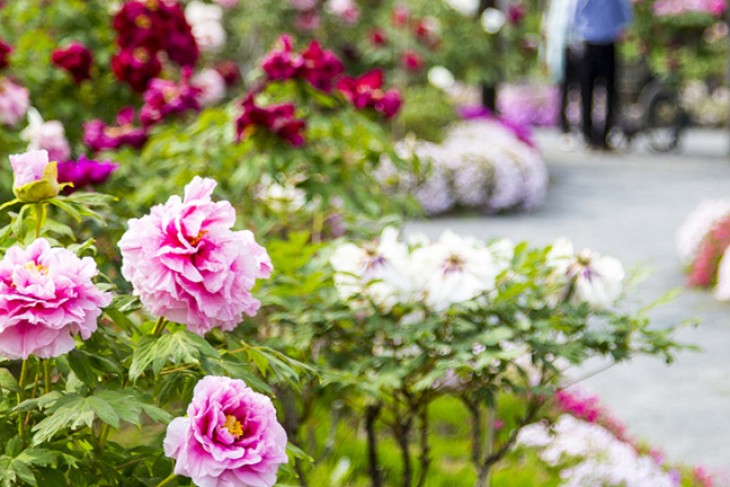 It struck me recently that when people think about travelling in Fukushima Prefecture, Sukagawa doesn't tend to be the first place that comes to mind. But the city has some really interesting places to visit and incredible festivals to experience. What's more, it's really easy to access by public transport. It's just a 15 minute train ride on the Tohoku Line from Koriyama Station – which can be reached directly from Tokyo by Shinkansen.
1. SUKAGAWA CITY SHAKADOGAWA RIVER FIREWORKS DISPLAY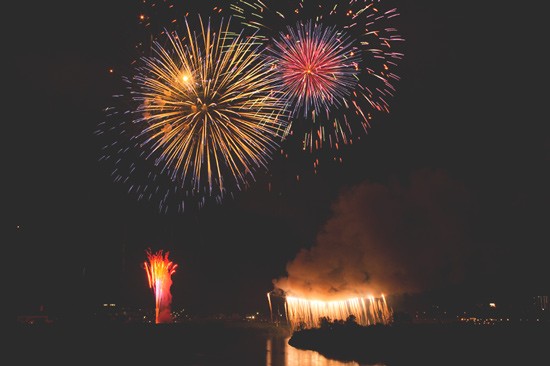 10,000 fireworks are set off at Shakadogawa River over the course of the 90-minute fireworks display. This firework festival is easy to get to with public transport and makes for a really fun evening!
2. SUKAGAWA BOTAN-EN PEONY GARDEN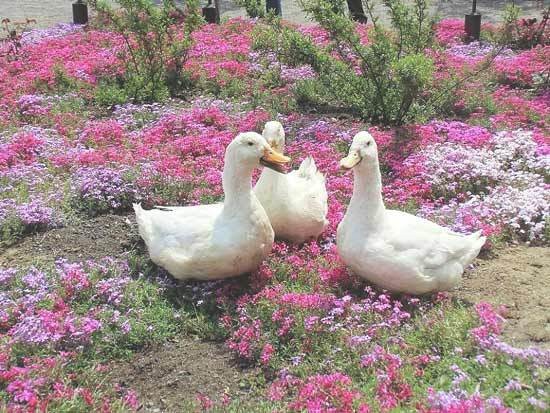 Sukagawa Botan-en Peony Garden is Japan's only peony garden. The garden is free to visit for most of the year, except for the busy season when the peonies are in bloom (April & May)! The garden spans 10 hectares and is home to well over 200 types of peony. Visit the garden in late June to see the beautiful rose garden in bloom, or in Autumn for more great views.

3. TAIMATSU AKASHI FESTIVAL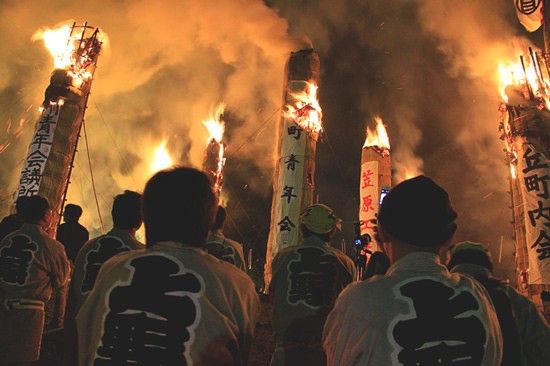 This incredible festival, which has taken place for over 400 years, is held on the 2nd Saturday of November every year. During the festival, twenty-two 10-metre long torches – which are crafted carefully by local people in the months running up to the festival – are carried through the city and eventually are placed on the summit of Mt. Gorozan. Once in place, a local will climb to the top of the torch and set it on fire.
This festival is very important to the people of Sukagawa, because the light of the torches are considered to be offerings to the gods. These offerings are made in order to appease the gods in the hopes that the souls of samurai and local people who died in a local war over 400 years ago can rest in peace.
4. ULTRAMAN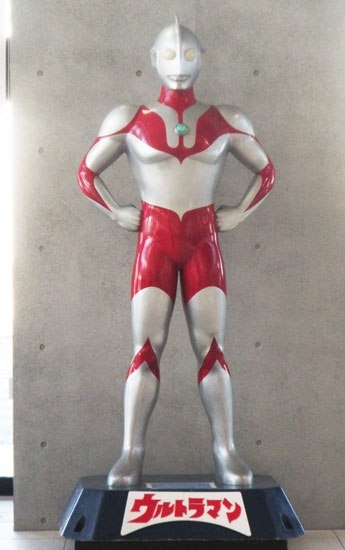 Ultraman may not be famous abroad, but in Japan, he is a famous superhero whose legacy stretches back generations. Ultraman was a superhero character created for a sci-fi television series by Sukagawa local Eiji Tsuburaya. The first episode featuring Ultraman was aired in 1966, and his fame and fan-following has skyrocketed ever since.
The character has been brought back in a number of reincarnations over the decades. You can find Ultraman statues and other memorabilia scattered around the city. The city hall (where the photos above were taken) even includes a shop selling Ultraman collectibles (I'm actually wearing one of their rather fetching Ultraman aprons).
There is also an Ultraman memorabilia shop in the centre of town which is run by relatives of Eiji Tsuburaya. I haven't actually been there yet but I'm excited to go at some point soon. Here is it's location on a map.
5. KUBOKI TATAMI SHOP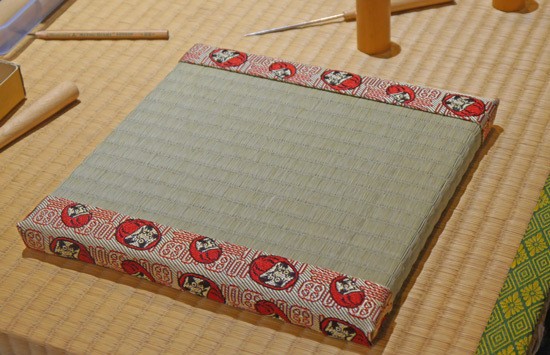 Get creative at a shop that has adapted to the times and reinvented ways to use traditional Japanese tatami flooring in everyday life. You can make your own mini-tatami mats with the lovely Kuboki family as teachers. They offer a number of craft experiences and also sell some really nice items made in-store.
6. LUNCH AT KAMOME-SHA CAFE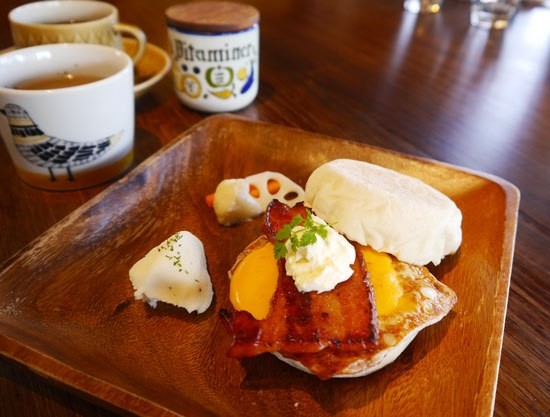 This is one of the only places I've found in Fukushima Prefecture where you can get a good English muffin! This may not be something you associate with travelling in Japan, but after a week or so of sushi and ramen, a bacon-filled English muffin really hits the spot. There is also a vintage shop inside the cafe. Can't get much more hipster than this.
ALL PLACES MENTIONED ON THIS BLOG ARE FEATURED ON THE MAP BELOW: