Autumn Colors of Fukushima
Autumn Colors of Fukushima

Driving

Aizu Area

Central Area

Autumn
Spend a couple of beautiful days admiring the colors of autumn in Fukushima from the comfort of your car. You will love zooming around the prefecture and seeing all that autumn has to offer. With some of the best autumn vistas in the prefecture right outside your window, be sure to have your camera at the ready.

Rent a car at Fukushima Station, and make your way down the picturesque Bandai-Azuma Skyline where you'll see trees and mountainous views on either side. The colors of autumn will surround you like a cozy blanket and you will definitely want to take it slow to enjoy these brilliant leaves. Drive the mountain road down to the Bandai-Azuma Lake Line and admire the reflections of the autumnal trees on the surface of the beautiful waters. Take in the panorama of colors and nature in this tranquil setting before moving on to the next amazing site. Visit the fascinating Goshiki-numa Ponds that change color throughout the day; admire the various shades of these volcano-created ponds. Finish your crimson leaf tour of Fukushima at To-no-hetsuri Crags where you can drink up the gorgeous vista of trees against the stony edifice before heading back to Shin-Shirakawa Station and ending your trip.

It takes around 40 min from Fukushima Sta. to reach the Bandai-Azuma Skyline.
View directions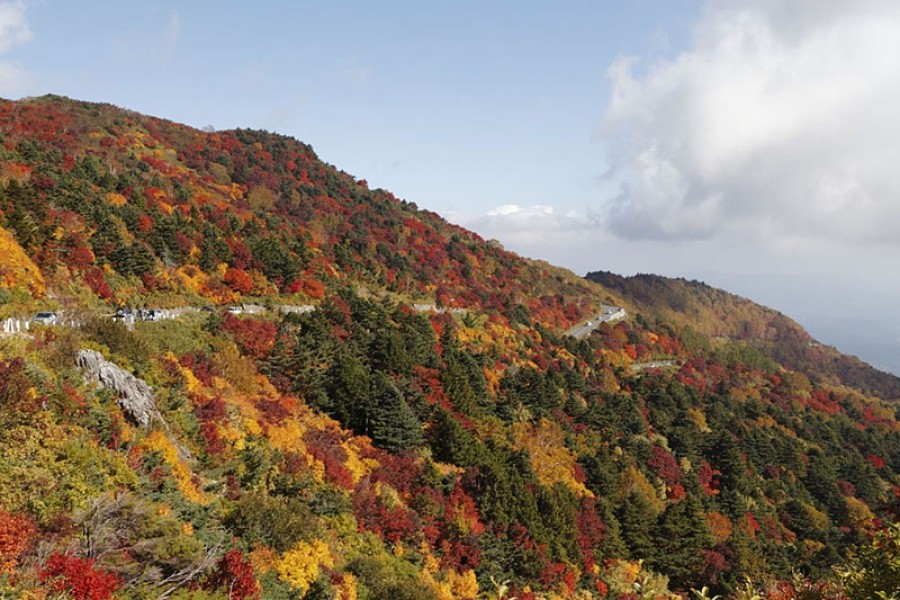 From Bandai-Azuma Skyline to Bandai-Azuma Lake Line, it takes 60 min by car.
View directions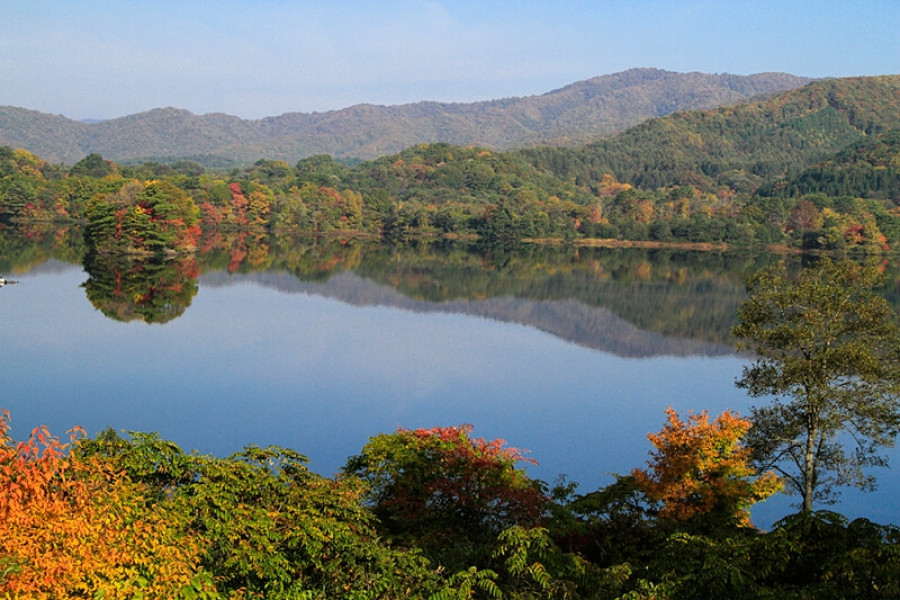 From Bandai-Azuma Lake Line to the Goshiki-numa Ponds, it takes 25 min by car.
View directions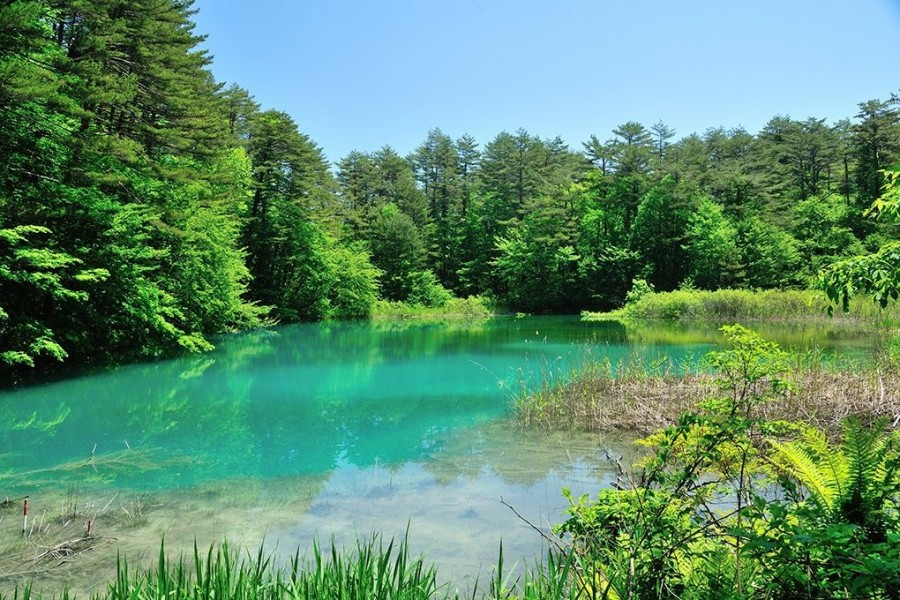 From Goshiki-numa Ponds to Ouchi-juku, it takes 1.5 hours by car.
View directions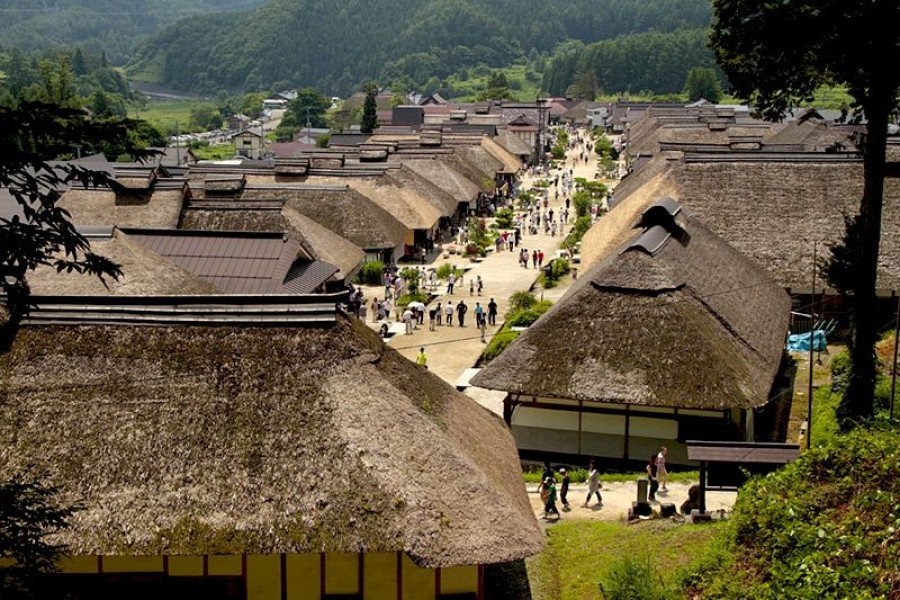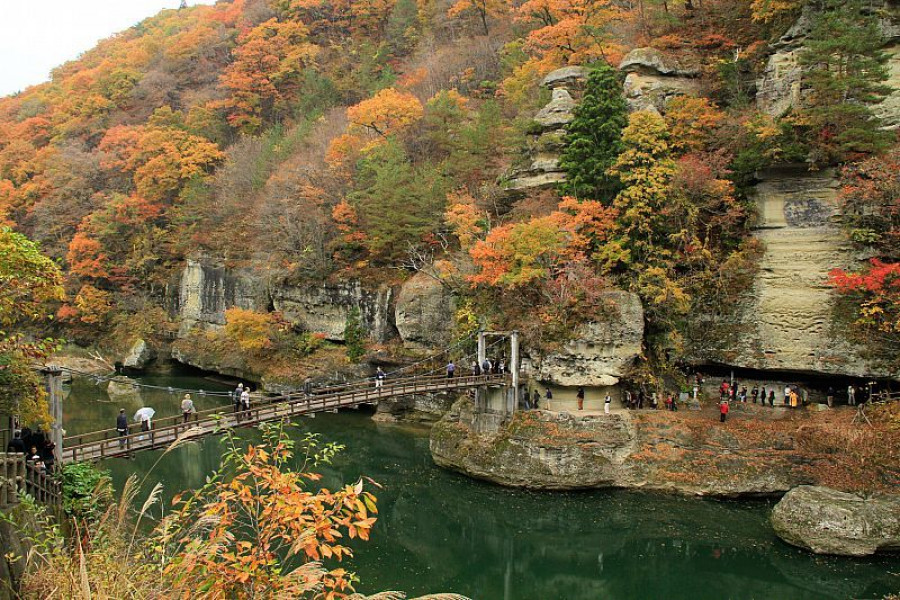 To-no-hetsuri Crags to Shin-Shirakawa Station takes an hour by car.
View directions
Finish
Shin-Shirakawa Station