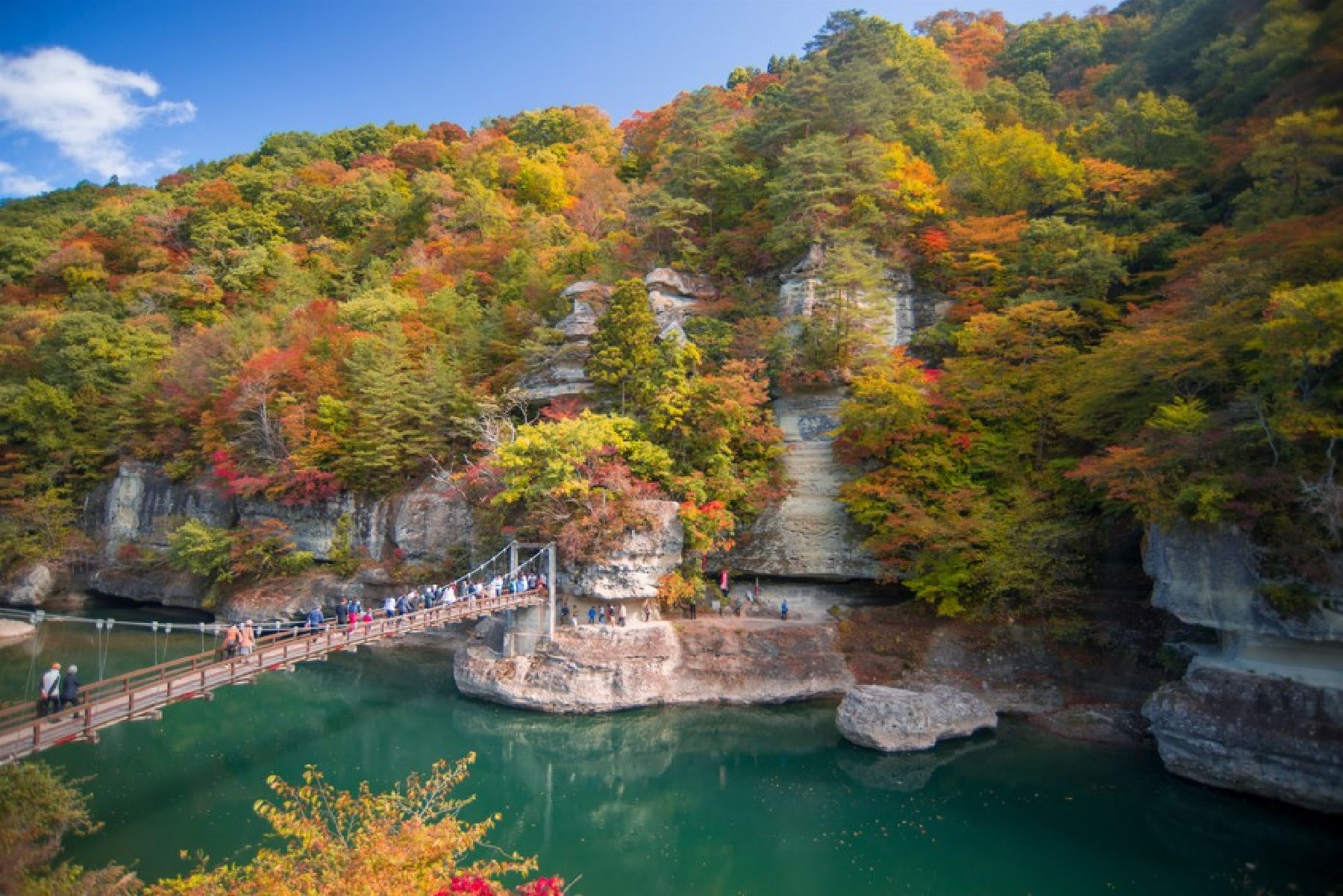 A national natural monument, To-no-hetsuri Crags consists of tower-shaped cliffs overlooking Okawa River. Hetsuri is an Aizu word meaning "a cliff overlooking a river" or "a steep slope" in the local dialect.
These strange-shaped cliffs are thought to be made of various types of rocks formed around 28 million years ago and feature deep cracks along the vertical joints. Thanks to trees growing between the white multi-layered rocks the view in autumn is quite spectacular. In spring and summer, the lush greens create a beautiful carpet down the rocks; in winter, the heavy snows make To-no-hetsuri Crags look otherworldly.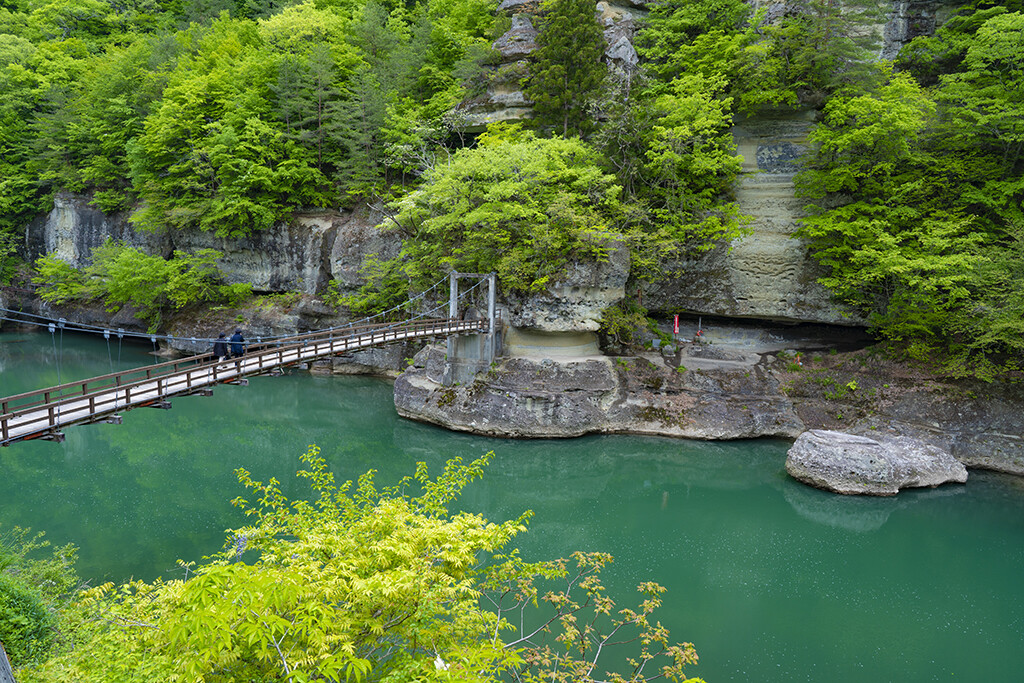 The 200-meter long, natural cliff formation has alternating types of rocks that also include a relatively soft strata, which have been eroded by rain and wind, resulting in distinctive and eye-catching dips and curves in the rock face that resemble a forest of towers. Each of these tower-like rocks has its own name: Eagle Tower, Hawk Tower, Lion Tower, House Tower, Turret Tower, Nine-Ring Tower, Elephant Tower, Goma (fire ritual) Tower, Eboshi (tall hat worn by male aristocrats in the Heian Period) Rock, Folding Screen Rock, Stage Rock, and Sumo Arena Rock.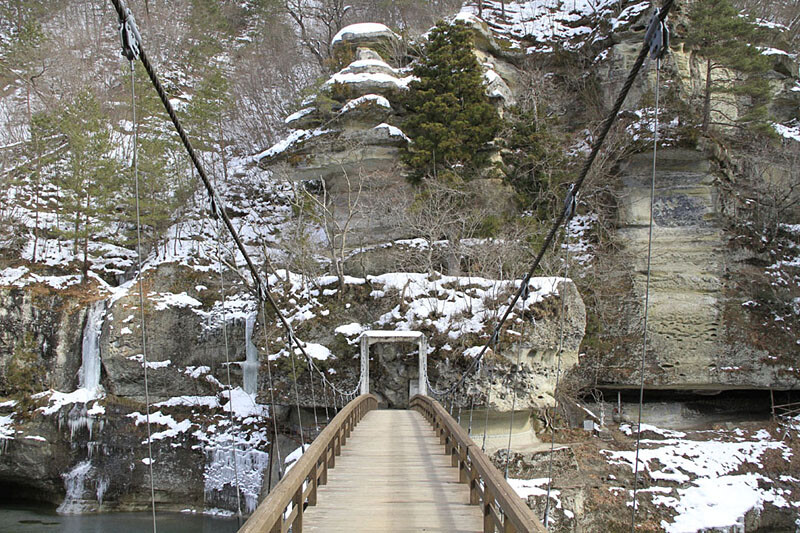 Visitors to the area of To-no-hetsuri Crags can best enjoy the dynamic scenery by crossing the nearby suspension bridge. The suspension bridge offers a breathtaking sight of the river and cliff sides. At the foot of the cliff there is also a small shrine dedicated to the Bodhisattva of Wisdom. Another great way to enjoy To-no-hetsuri Crags is from the observatory neighboring the area where guests can view a panoramic scene of Okawa River, To-no-hetsuri Crags, and the suspension bridge. After enjoying the beautiful sight, head over to the local shopping area for restaurants and souvenirs.