Discover Tsurugajo Castle and Ouchi-juku — Kimono Experience Included!
Discover Tsurugajo Castle and Ouchi-juku — Kimono Experience Included!
Visit one of Tohoku's representative destinations in Tsurugajo Castle, before heading to Ouchi-juku and admire its Edo Period atmosphere. Wear a kimono as you walk around Tsurugajo Castle to feel like you stepped back into the Edo Period.
Suggested Provider
Aizu Dream Development,Inc
Cafe & Activity Nowhere
2863-2 Numajiriyamako Kogai, Inawashiro, Yama District, Fukushima 969-2752, Japan
Start
Aizu-Wakamatsu Station
Kimono Experience @ Tsuruga
Aizu-Wakamatsu
40 minutes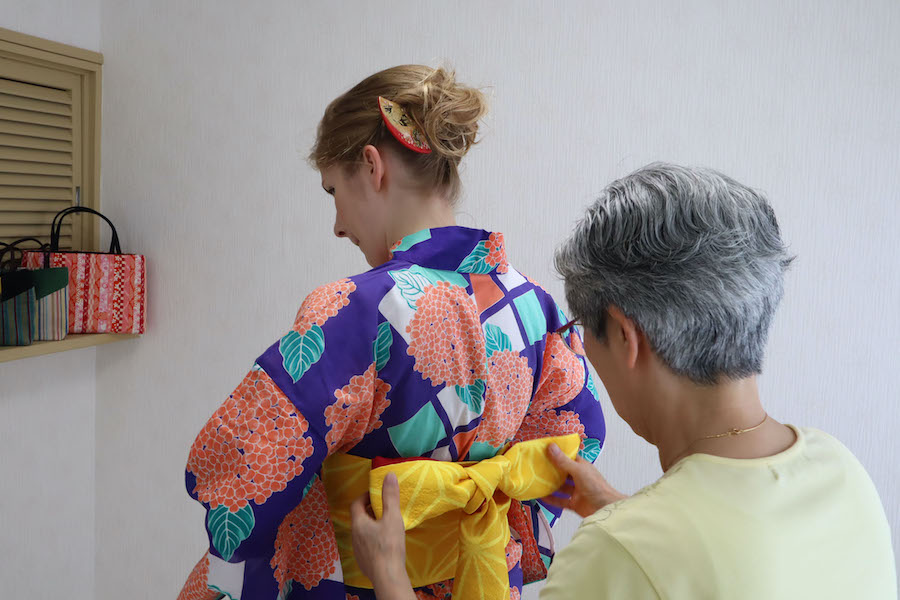 You can experience wearing an authentic kimono — as fitted by a professional. With over 100 designs—including many modern ones—why not choose one that suits you? The set experience includes kimono accessories too if needed. The fitting itself takes about 15 minutes.
Tsurugajo Castle
Aizu-Wakamatsu
60 minutes
Tsurugajo Castle, the symbol of Aizu-Wakamatsu City and indeed the former Aizu Domain, is famous for withstanding an onslaught by imperial forces for a month during the Boshin War. Though the current castle is a reconstruction, it is known as the only castle in Japan to feature red roof tiles. The castle site is a popular location during the cherry blossom season or when the autumn foliage peaks. At the Rinkaku teahouse you can enjoy Japanese matcha tea (for a small fee) and take photos of the beautiful Japanese garden. Why not wear a kimono to enhance your experience of the Edo Period-like surroundings?
About: Tsurugajo Castle
Drop by Tsuruga to return the kimono (20 min) before heading to Ouchi-juku by car (40 min)
View Directions
Ouchi-juku
During the Edo Period, Ouchi-juku prospered as a post town on the main "Nikko Kaido" road that connected Aizu-Wakamatsu City with Nikko Imaichi City.
To this day, you can see rows of thatched houses and, in 1981, these well-preserved streets of Ouchi-juku led to it being designated as an Important Preservation District for a Group of Traditional Buildings.
Negi Soba is a local, popular specialty, that replaces your chopsticks with a long Japanese onion (Negi). You can enjoy the soba while eating the onion too.
About: Ouchi-juku
To-no-hetsuri Crags
With its unique cliffs formed by nature over many years, this valley was named "Tower of Hetsuri" (Tō-no-hetsuri) due to the resemblance of a cliff lined with towers ('Hetsuri' is cliff in the local dialect). A suspension bridge extends over the valley allowing close-up access, including part of the way inside the cliff. It is a popular photography spot during the autumn and spring.
About: To-no-hetsuri Crags
Finish
Aizu-Wakamatsu Station