Samurai Education Experience
Samurai Education Experience
This is your chance to experience the real samurai culture. Aizu-Wakamatsu City was once called the Aizu Domain during the Edo period.
It is known as the land of Japan's last samurai — brave warriors who were loyal to the end to the Tokugawa Shogunate who fought against imperial forces in the Boshin War, a defeat that paved way for the advance of a modern Japan.
By following this route, you can experience the history and culture of Japan's last samurai, and get to know the kind of samurai that existed during this era.
Suggested Provider
Aizu Dream Development,Inc
Cafe & Activity Nowhere
2863-2 Numajiriyamako Kogai, Inawashiro, Yama District, Fukushima 969-2752, Japan
Start
Aizu-Wakamatsu Station
Train to Hirota Station (Ban-Etsusai Line, 4 min) then 18 min walk
View Directions
Aizu Hanko Nisshinkan
Aizu-Wakamatsu
90 minutes
Aizu Hanko Nisshinkan was the highest level of learning institution of its time. It was established in 1803 by the Aizu Domain for the purpose of fostering Japan's next generation of talented samurais.
Children of samurai families entered this school at the age of ten and worked on academic studies and physical exercises to instill both physical and mental discipline.
The property, covering about 26,500 square meters in area, used to house such facilities as a martial arts training hall, an astronomical observatory, and Suiren-Suiba Ike, Japan's oldest swimming pool.
During the late Edo Period, the school turned out a great deal of excellent talent, including the legendary group of young warriors, the Byakkotai. The facilities, which were burned down during the Boshin War, have been rebuilt faithful to their original design, and now function as a hands-on museum that features exhibits of the magnificent architecture of Edo Period and dioramas of school life as it used to be.
Visitors can enjoy practicing some of essential disciplines of the samurai,including tea ceremony, Japanese archery, meditation, and horseback riding, as well as experiencing hand painting of an akabeko (red cow), a traditional good-luck charm of Aizu.
About: Aizu Hanko Nisshinkan
Return to Aizu-Wakamatsu Station via Hirota Station, then a 15 min walk
View Directions
Tsutsumi Production
Aizu-Wakamatsu
90 minutes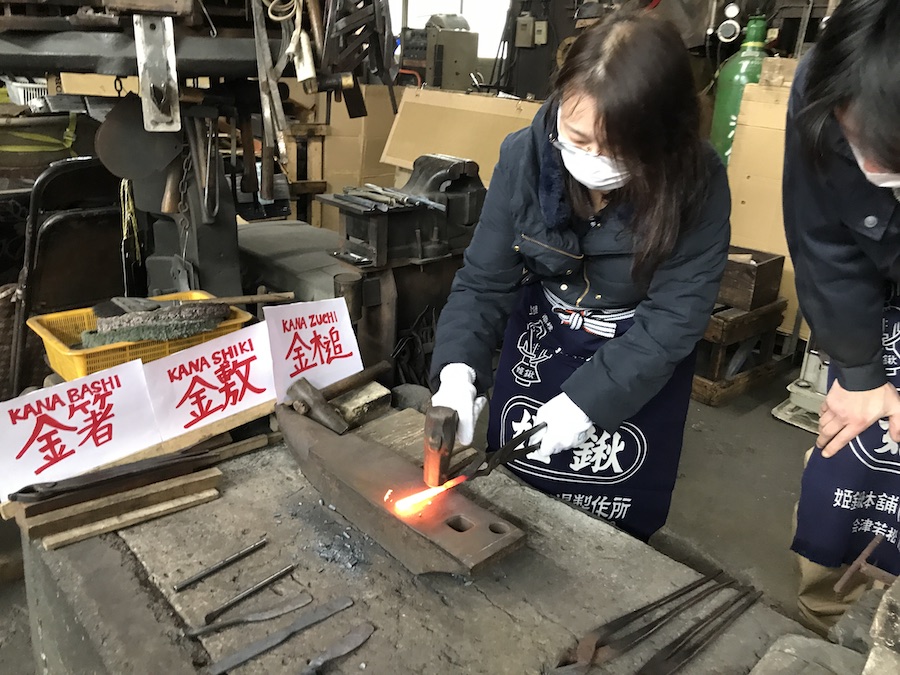 The Tsutsumi Production blacksmith uses traditional Aizu sword smithcraft technique, without any automation, in their modernday hoe production. During a swordsmithing experience, hit iron and make a paper knife to gain insights into the sword making process.
Shibukawa Donya
Aizu-Wakamatsu
90 minutes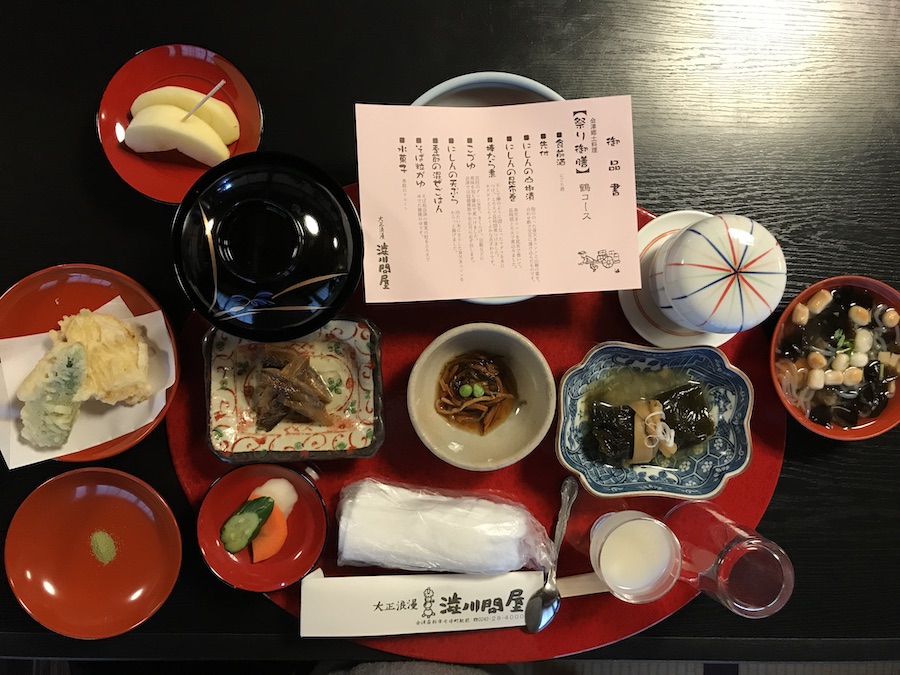 Once a former seafood wholesale with 120 years of history, the historical building of Shibukawa Donya has long since been renovated and now operates as a ryokan and restaurant where you can enjoy Aizu's regional cuisine.
Take the Akabe bus from nearby Amidajihigashi bus stop for a 10 min ride
View Directions
Tsurugajo Castle
Aizu-Wakamatsu
90 minutes
Tsurugajo Castle, the symbol of the Aizu Domain, famously withstood the onslaught of imperial forces over a month during the Boshin War. Demolished in 1874, it was eventually rebuilt in 1965 through the donations from many people. Its red roof tiles resemble those used during the Bakumatsu period (around the end of the Tokugawa shogunate). Inside the castle, explore a museum with exhibits of the castle and Aizu Domain's history.
About: Tsurugajo Castle
Take the Haikara bus from Tsurugajo-sannomaruguchi stop headed to Higashiyama Onsen and ride for about 35 min
View Directions
Mt. Iimoriyama & Sazaedo Temple
Aizu-Wakamatsu
30 minutes
Feel the spirit of the samurai's ritual at Mt. Iimoriyama to the eastern side of Aizu-Wakamatsu City — known as the land of the Byakkotai, who were young samurai who fought bravely during the Boshin War at the end of the Edo Period.
To one side of the hilltop, discover 'Sazaedo' with its double helix staircase and wooden construction a world-first and a recognized National Important Cultural Property. Built in 1796, it stands 16.5 meters tall across three storeys in a hexagonal structure. It was conceived by Ikudo, priest of the local Shosoji temple. The sloped staircase used to be lined with 33 Kannon statues representing Kansai's Saigoku Kannon Pilgrimage. A part of Aizu's own 33 temple pilgrimage, it was said going to Sazaedo also allowed you to 'visit' those 33 temples of the Saigoku Kannon Pilgrimage. Due to the one-way structure of the staircase, it is possible for worshippers to visit without passing others.
About: Iimoriyama | Sazaedo
Finish
Aizu-Wakamatsu Station