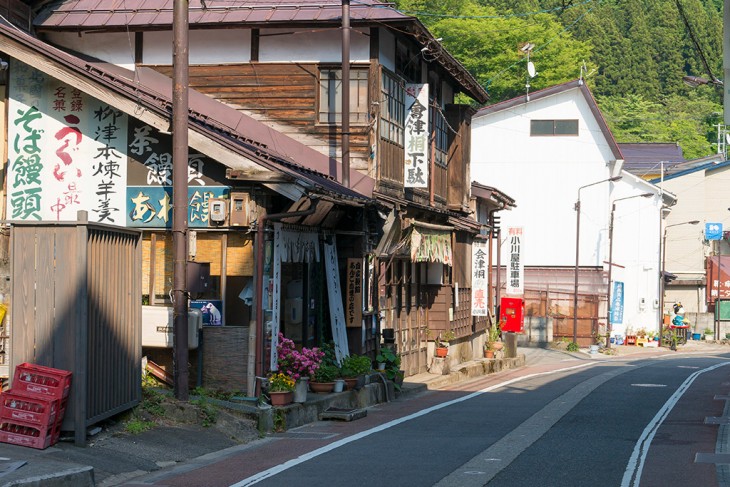 Yanaizu Town lies west of the historic city of Aizu-Wakamatsu, Fukushima Prefecture. It's a perfect destination to include in a day trip from Aizu-Wakamatsu City, or as part of the journey to Kaneyama or Miyashita, where you can stay the night before venturing out to see the No. 1 Tadami River Bridge View Spot in the morning! The best part? The scenic JR Tadami Line local railway line connects all of these places!
Here are some of my favourite things about visiting Yanaizu during the winter months.
1) ENZOJI TEMPLE
Originally constructed in the year 807, Enzoji Temple is a remarkable and historic temple in Yanaizu Town. Although damaged heavily and repaired in the 17th century, the temple still feels extremely old, and bears the scars of historic events such as damage to the wood caused by the fighting that took place during the Meiji Restoration.
This temple looks absolutely magical in winter time, as there is heavy snowfall in Aizu area each year. The temple is just a 9 minute walk from Aizu Yanaizu Station on the JR Tadami Line, or you can drive here easily from Aizu-Wakamatsu City.
Enzoji Temple is most famous for being the birthplace of the legend of the lucky red cow of Fukushima known as the 'Akabeko'. This cow supposedly played a vital role in the construction of the temple nearly a millennium ago.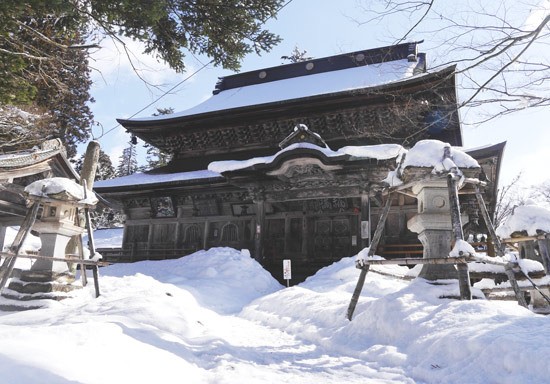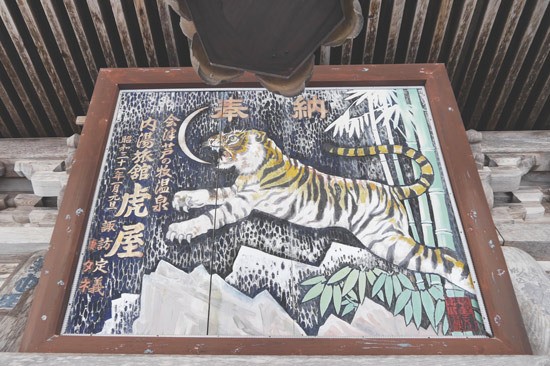 2) THIS VIEW
I never get over how beautiful the view from the steps leading up to Enzoji Temple is. Every time I drive past here, no matter the season, I can't help but park my car and snap a photo or two.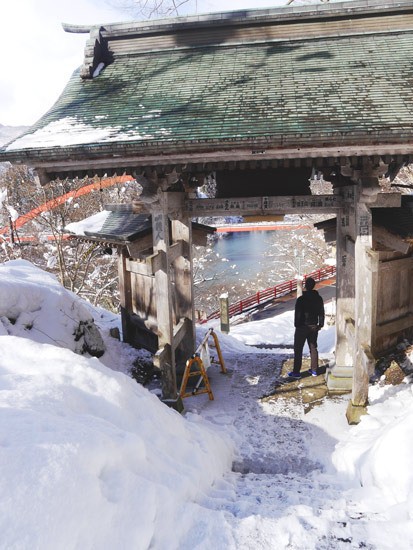 3) STEAMED BUNS
Yanaizu Town is known within Fukushima Prefecture for its really tasty sweet steamed buns known as 'Awa Manju', which are filled with a variety of flavours. Made from millet and pounded mochi rice, and filled with red bean paste, these buns have been loved in this town for almost 200 years. They're especially delicious enjoyed with hot green tea!
There are a number of shops that sell them along the quaint roads that surround Enzoji, so please take a walk around and choose your favourite! I've included the main manju shops in the map to the top of this post.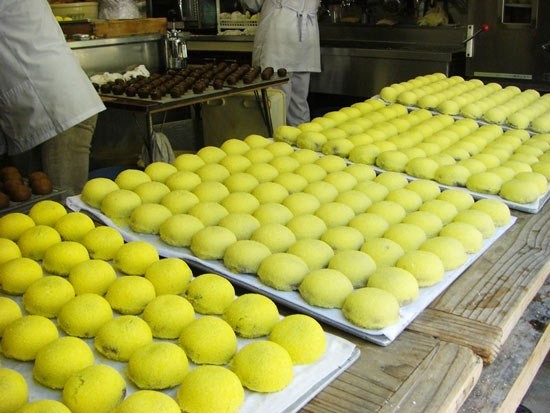 4) KIYOSHI SAITO MUSEUM OF ART, YANAIZU
Just a 12 minute (1 km) walk from Enzoji Temple, this museum of art displays the work of Kiyoshi Saito, an internationally famous artist who was born in nearby Aizu-Bange Town. Inspired by traditional woodblock print, Saito produced many beautiful block prints during his life which have been exhibited in countries including the US, Australia, India and Czechoslovakia.
Over the decades, the subject of Saito's prints developed and changed, and range from animals and vegetable motifs to landscapes and portraits. For the town of Yanaizu, arguably the most important prints produced by Saito were his Aizu Series, made in 1940.
Saito left Aizu in 1911 when he was 4-years-old to move to Hokkaido due to his father's job transfer. He returned to Aizu for the first time in 1937 to visit his Aunt in Yanaizu Town. He was really moved by the beautiful scenery and created prints to capture the atmosphere and magic of rural life. He became a honorary citizen of Yanaizu Town years later and retired there at the age of 80. The museum has a great English website so please check it out here.
The museum is located close to Michi-no-Eki Yanaizu (Roadside Station) and Hot in Yanaizu, where you can buy souvenirs and local food (and even a steamed bun or two if you get there before they all run out!) so be sure to check these shops out too.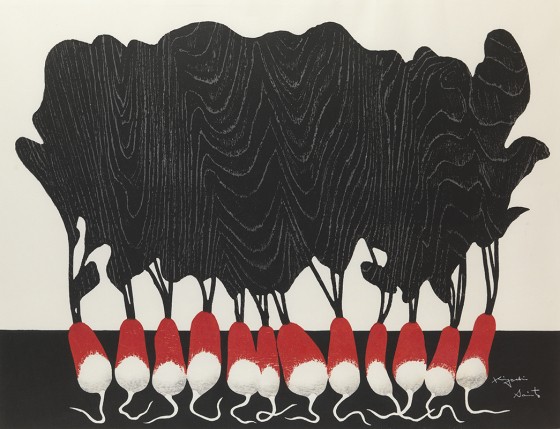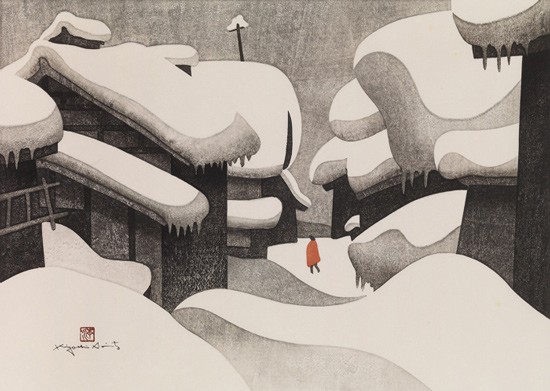 Images ©Hisako Watanabe
5) NAKED MAN FESTIVAL
This festival is officially known as 'Nanokado Hadaka Mairi', which translates as 'Naked Temple Visit'. On the evening of January 7th every year, crowds of men dressed in fundoshi loincloths (which you read about last week!), get ready for this festival, which takes place in Enzoji Temple. Participants cleanse their bodies, and march through the streets of Yanaizu to Enzoji Temple, almost completely exposed to the elements.