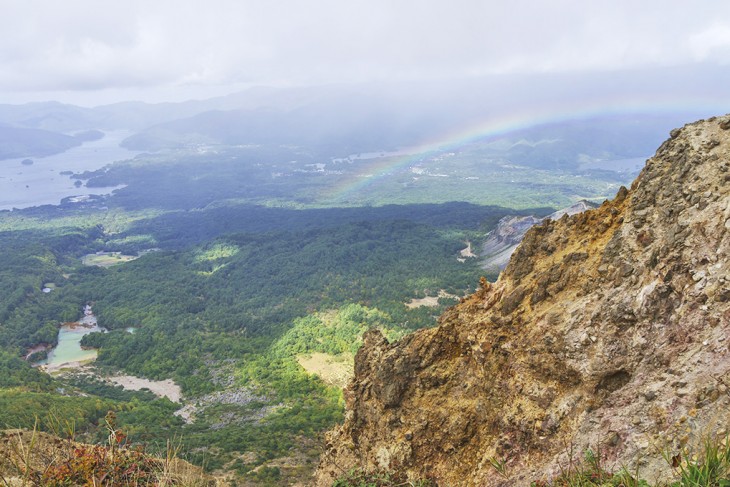 Mt. Bandai is one of the most recognizable of Fukushima's landmarks. It towers in the background of many scenic places and is located in a super picturesque area right next to Lake Inawashiro.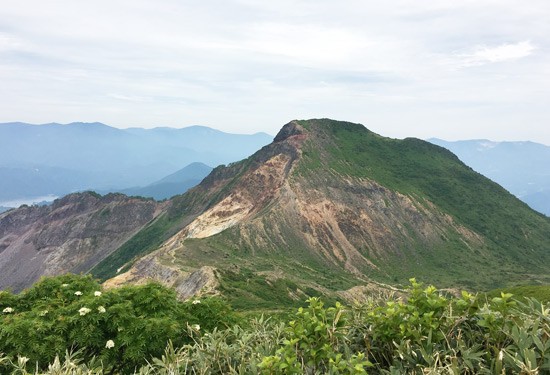 Mt. Bandai is situated in Bandai-Asahi National Park, and is the focal point of the gorgeous sightseeing roads Bandai-Azuma Skyline and Bandai-Azuma Lake Line. No matter what the season, Mt. Bandai is truly a sublime sight to behold.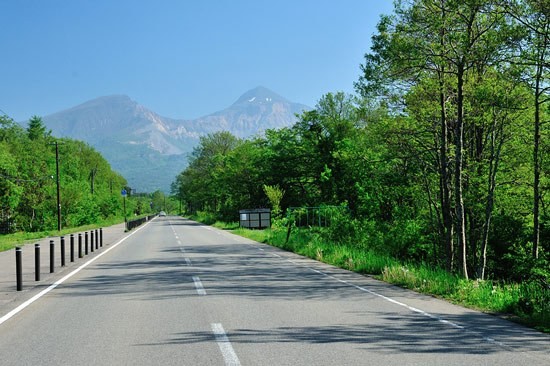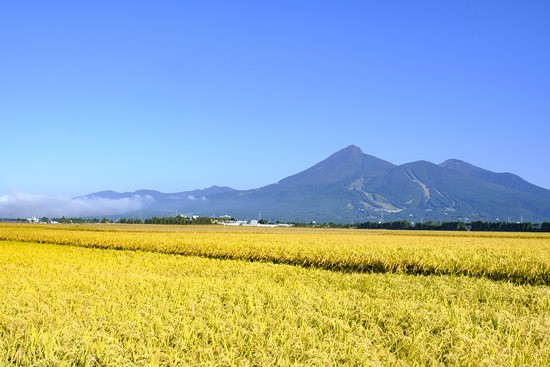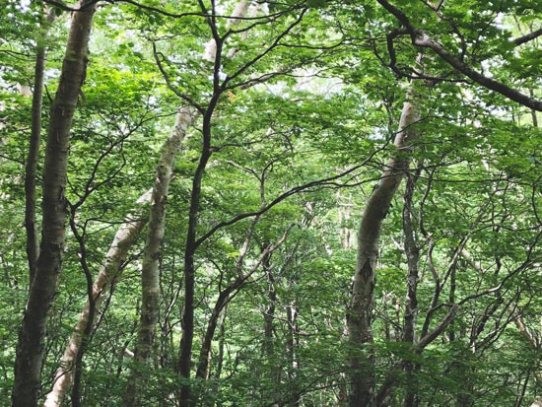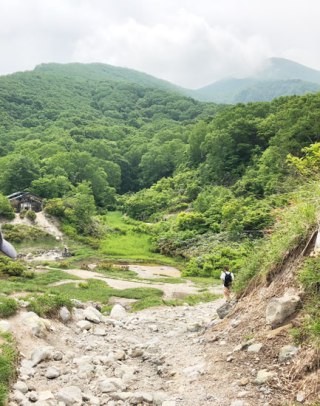 I started my climb at the Happodai Trailhead, which is the most commonly used route up Mt. Bandai and the easiest to hike! There are 2 pretty wide car parks at this trailhead so it is easy to park there even on more popular hiking days.
I created a map of the hiking trail, so please make sure to check it out. I hope it's of some help!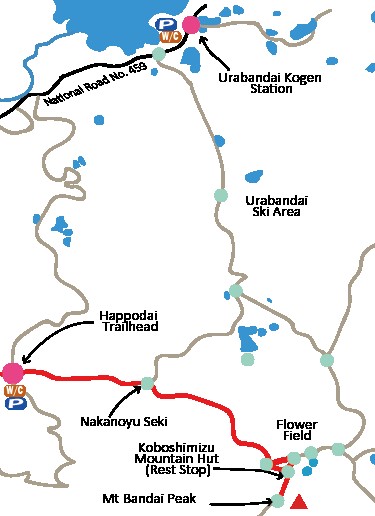 It takes around 2 hours to hike from the Happodai Trailhead to the main rest station which is situated at Koboshimizu Mountain Hut.
At this rest stop, you can buy souvenirs such as Mt. Bandai pins and badges, bells to ward off bears, postcards, etc. But the thing I appreciated being able to buy at this rest stop was a cold bottle of coke. It's a good idea to have a good rest at this stop because the final 20 minutes to the summit of Mt Bandai is pretty steep compared to the rest of the hike. I'm glad I took my time before facing the final part of the hike.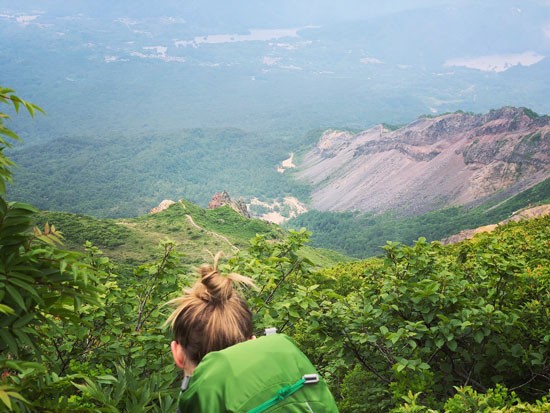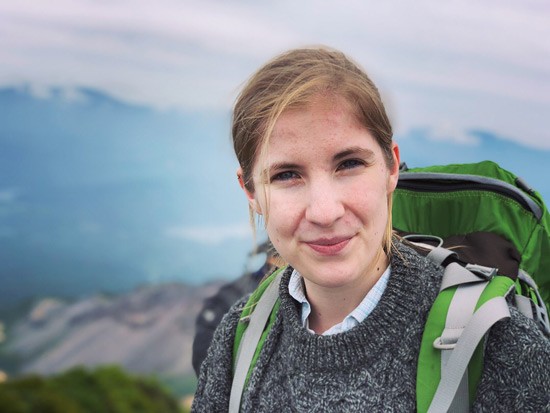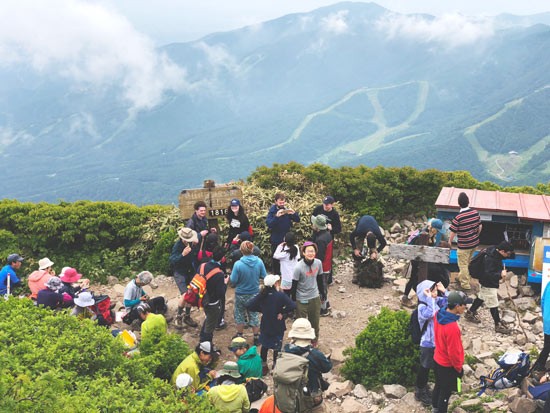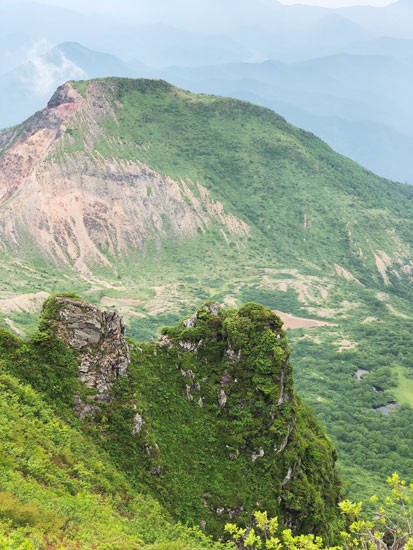 I was really impressed by how scenic this hike was – especially once we got to the top and the clouds started to clear up, finally letting us see amazing views all the way down to Lake Inawashiro. I've been to Lake Inawashiro a number of times and seen photos of the lake from lots of angles, but it was really awesome to see it from above.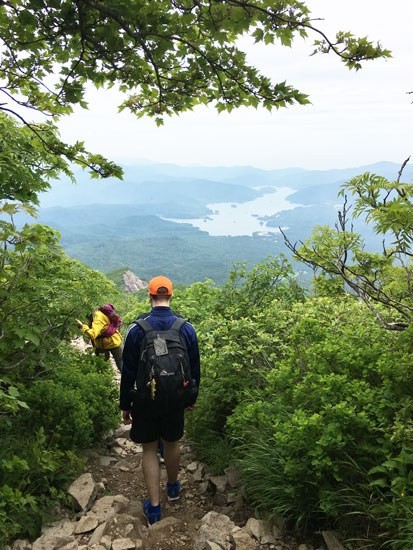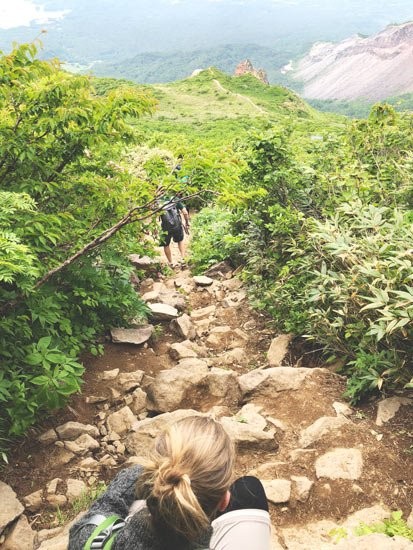 Our walk back down had much clearer skies, meaning that we could take some good photographs of the views!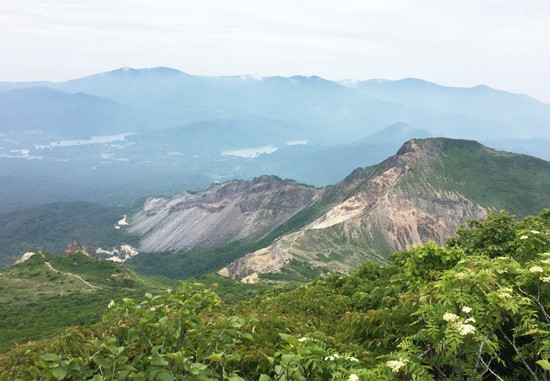 We walked past a large field that becomes filled with flowers a number of times over the course of the year, so I recommend taking this route on the way back. Going back via the flower field also cuts out some of the steeper climb between the trailhead and Koboshimizu Mountain Hut.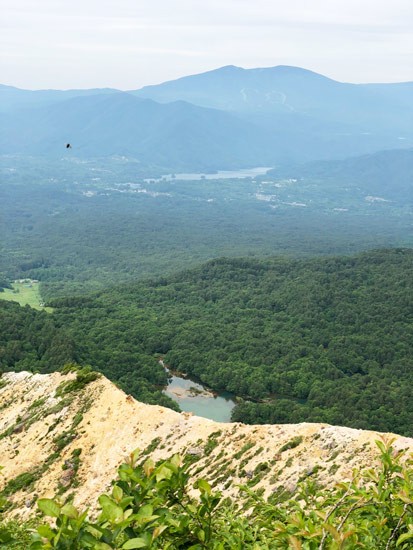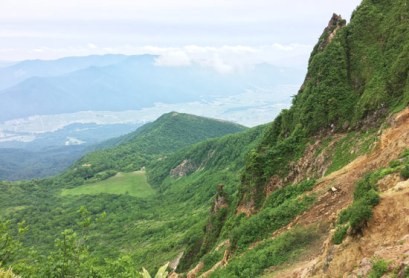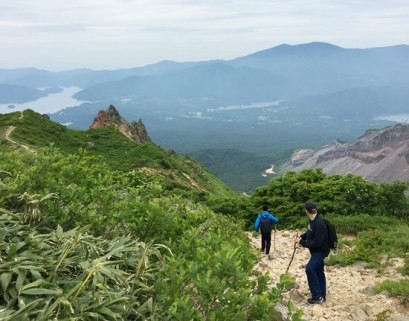 Climbing Mt. Bandai was a great experience, and definitely something I am proud to tick off my Fukushima bucket list! Make sure to try this hike if you have a chance!
TIPS
It is possible to get to the Happodai Trailhead by public transport, but only if you take a taxi from a nearby station, which can be pretty expensive (up to 10,000 yen from the closest train station). I recommend renting a car in the prefecture and driving to the trailhead for a relaxing start to your hike.
The best and safest time of the year to hike Mt. Bandai is between late April and early November. This area has heavy snowfall in the winter though, so you can enjoy snowshoe trekking in other areas of Urabandai instead of climbing Mt. Bandai.
Take walking poles to help you balance when going up or down some of the steeper areas of the route.
Make sure to bring plenty of water, food, snacks, and sunscreen!
Make sure to use the toilet at the Happodai Trailhead before setting off, as there isn't a toilet on the hiking course.
Before you start hiking, make sure you have a bell on your bag to scare away any bears that might be lurking around. Also, make sure that any food you carry is wrapped up nice and air-tight so as not to attract any wildlife.
On your way down, you'll come to a fork in the road at Nakanoyu Seki, from where you can choose to go to Urabandai (裏磐梯) or Happodai (八方台). Make sure you go in the direction of Happodai, as the Urabandai direction will take you all the way to Bandai Kogen Station!