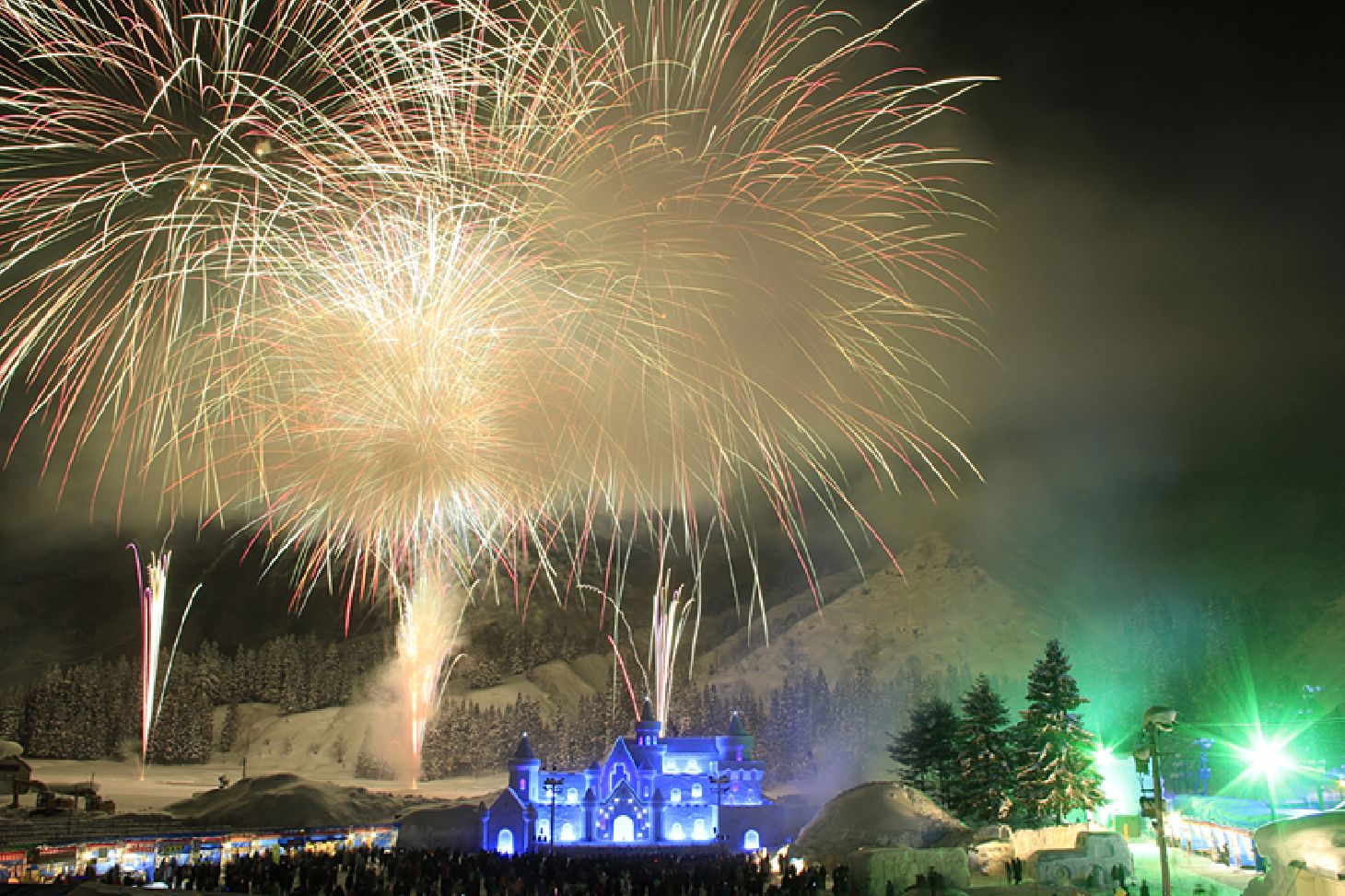 During the first months of the year, Fukushima prefecture becomes enlivened with colorful festivals and traditional events.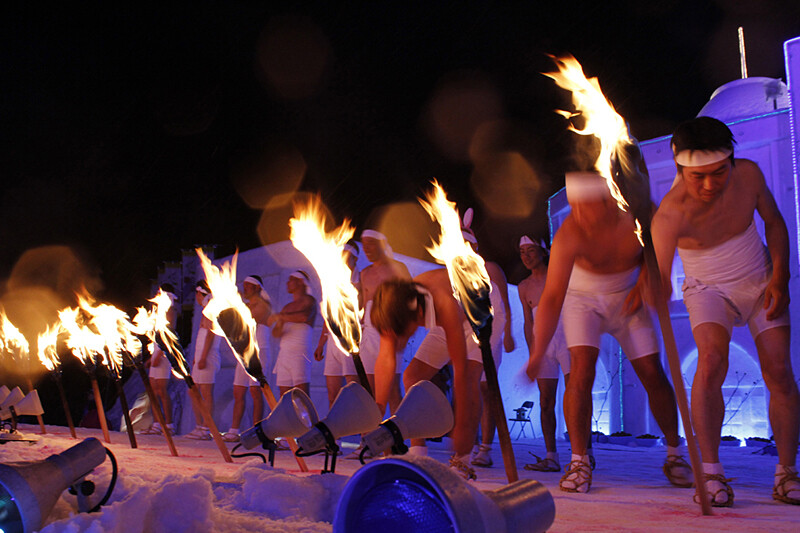 Craft displays in Iwaki, snow festivals in Tadami and Ouchi-juku, and one of Japan's most famous daruma markets in Shirakawa, to name a few, are excellent ways to experience the true folk of Fukushima!
Here are the dates and times for some of the winter festivals taking place in Fukushima prefecture in 2023:
Tadami Snow Festival (只見雪まつり)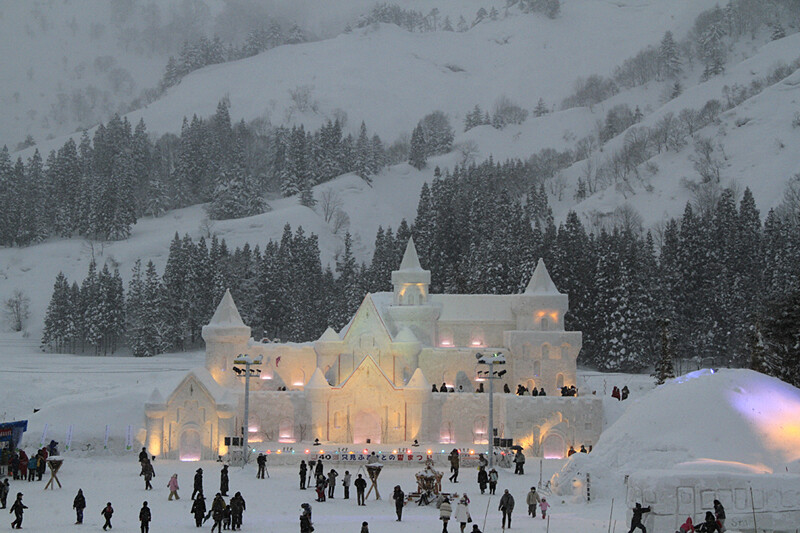 The Tadami Snow Festival is scheduled this year after a three-year hiatus.
More information here.
Ouchi-juku Snow Festival (大内宿雪まつり)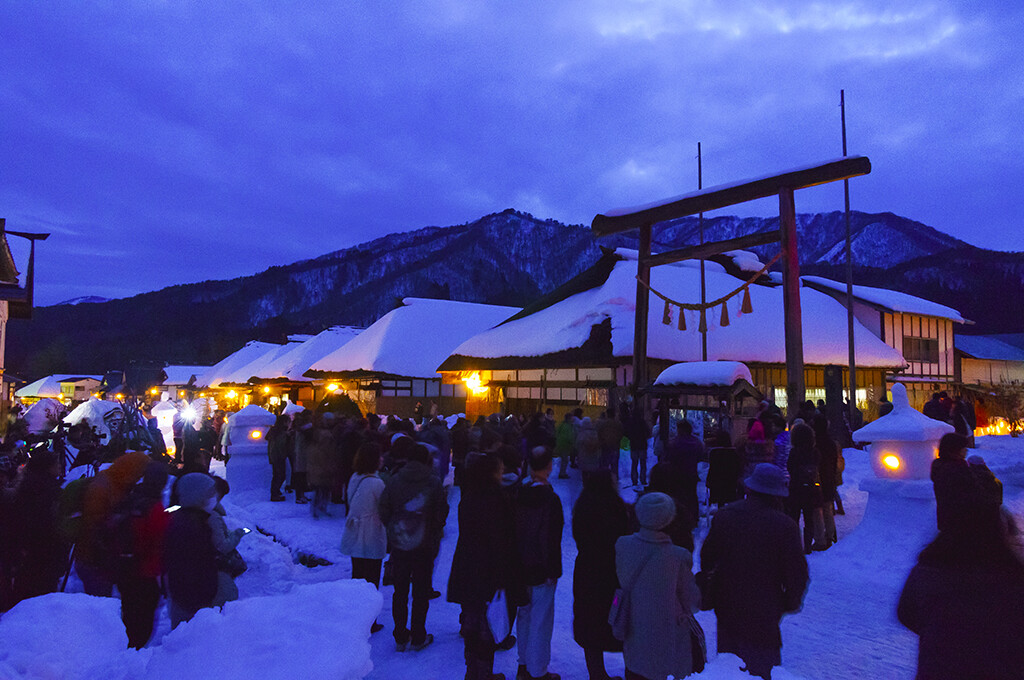 Ouchi-juku's Snow Festival features traditional Japanese performances, an incredible firework show, and a town that feels like it still exists in the Edo Period, illuminated solely by the light of lanterns made of snow.
Higashiyama Onsen Candle Festival (雪見ろうそく)
Every evening from Christmas until around the end of February (depending on the amount of snow), Higashiyama Onsen town is filled with the lights of candles.
Aizu Painted Candle Festival (会津絵ろうそくまつり)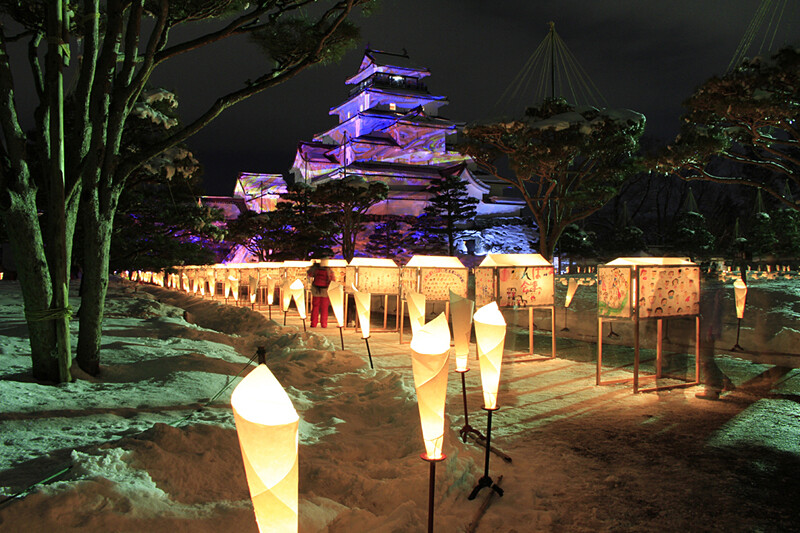 Aizu Painted Candle Festival is when Oyakuen Garden really comes into its element, as the garden becomes 1 of 2 main stages during the 2 day festival period. The other stage is at Tsuruagajo Castle.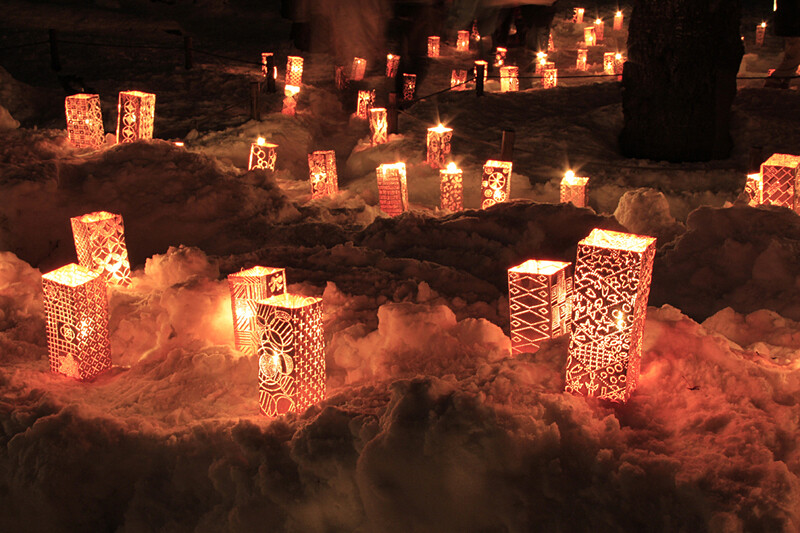 Oyakuen Garden often hosts live performances of traditional Japanese music during the evening during the festival. Tens of thousands of candles illuminate the castle and the garden over the 2 day festival period, creating absolutely stunning scenes as the sun sets.
More information here.
Shirakawa Daruma Market (白河だるま市)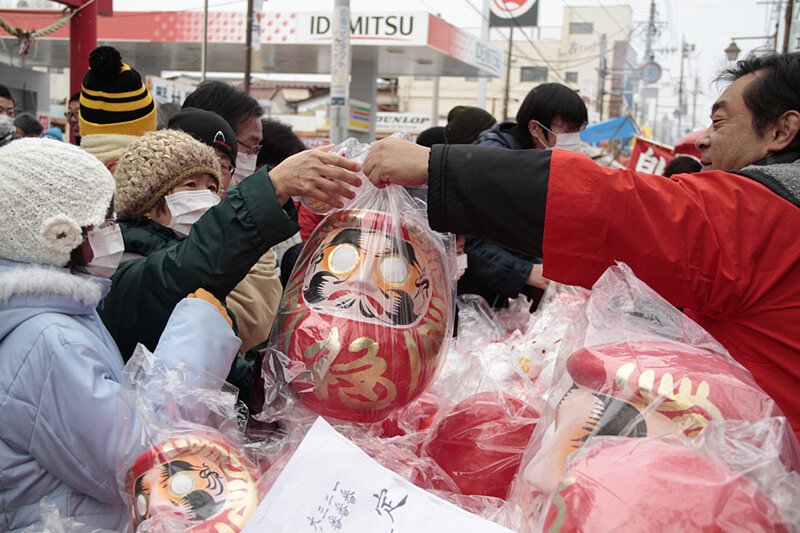 700 stalls selling daruma standing along a 1.5km long street in central Shirakawa City during the Shirakawa Daruma Market. There are 18 different varieties of daruma to choose from, all looking for a loving home and an owner to give them a goal or wish to look after!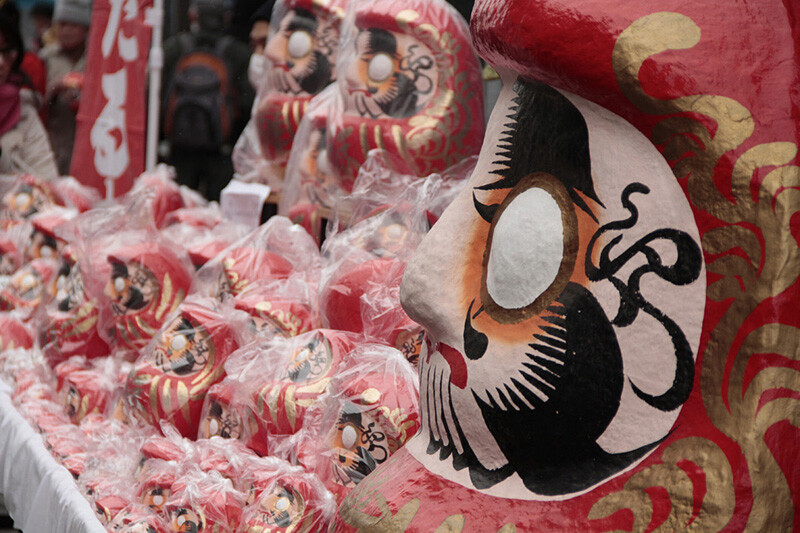 More information here.
Iwaki Tsurushi-bina Matsuri (いわきつるしびな祭り)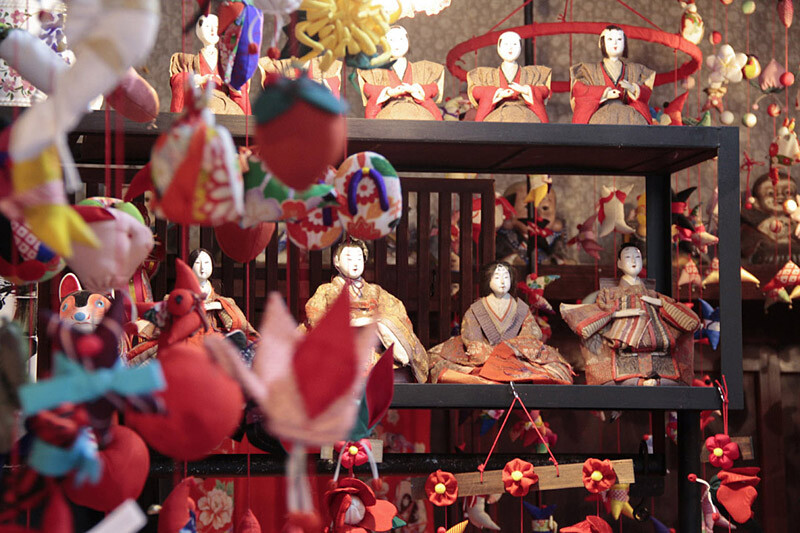 This festival was started in recent years as a way of celebrating the Nakanosaku district of Iwaki City, and rejuvenating the area. During the festival, hundreds of decorative items hand-made by local people from chirimen fabric – the fabric used to create kimonos – are displayed and sold over a period of two days.
More information here.
Nanokado Hadaka Mairi Festival (七日堂裸詣り)
During this traditional event - which draws many tourists every year - local men clad in loincloths make the challenging climb to the top of Enzoji Temple, in the hopes of ensuring happiness and protection from disease in the year to come. This event is celebrated every year on January 7th. It was already held in 2023.
More information here.