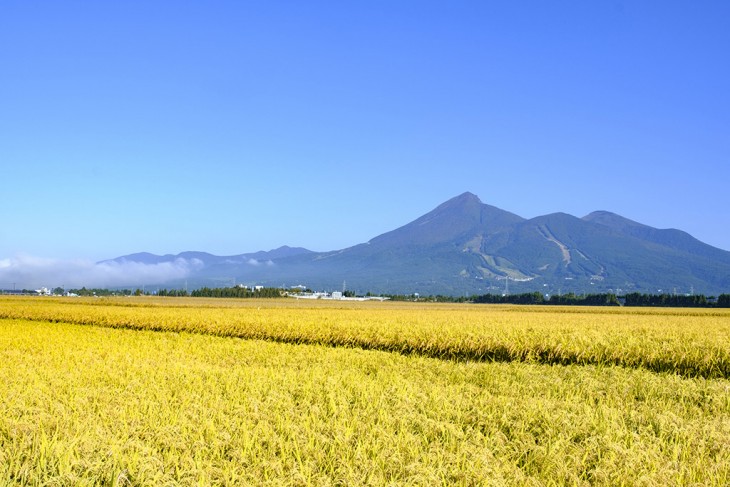 Yesterday I traveled to Inawashiro Town and nearby Kitashiobara Village to check out some of the best places to visit in the area. Here is my list of recommended sightseeing spots in – and around – Inawashiro Town.
1. TSUNODA LACQUER ART STUDIO(漆芸工房 角田)
Yesterday was the first time I'd been to a lacquer art studio. As well as the typical usage of lacquer for coating and decorating wooden tableware, Tsunoda san uses lacquer to create beautiful paintings with breathtaking and contrasting colors.
Not only can you view Tsunoda san's art when you visit his studio, but you can also try out makie painting (painting with lacquerware) or chinkin painting ('sunken gold painting'). Although there are a number of places to try makie painting on Aizu Lacquerware, this is the only place in Fukushima Prefecture I know where you can try sunken gold painting. I tried out sunken gold painting yesterday (photos below!).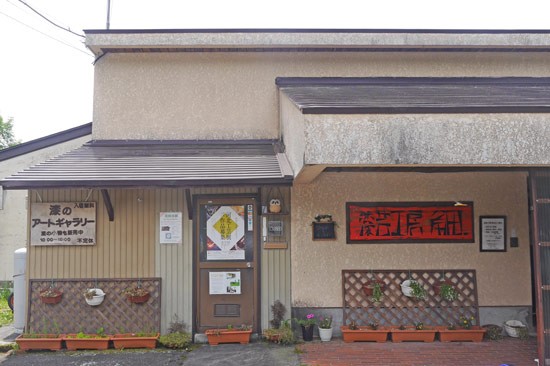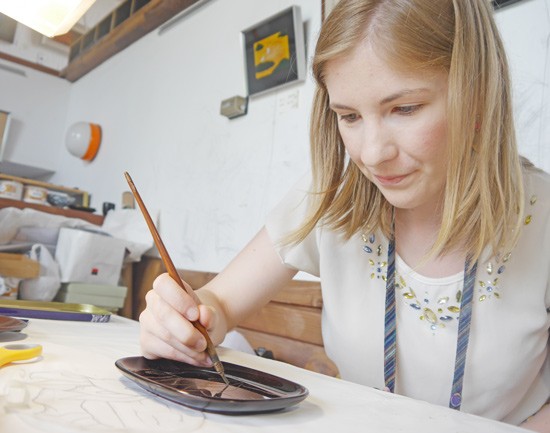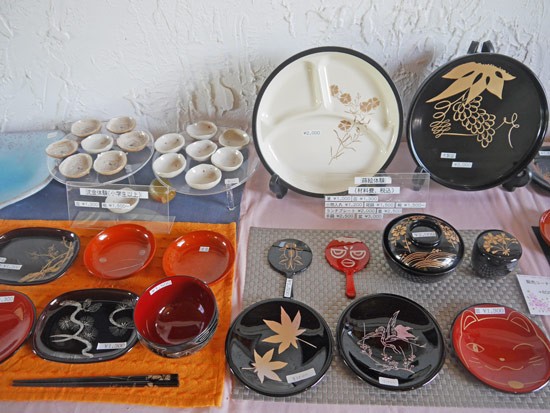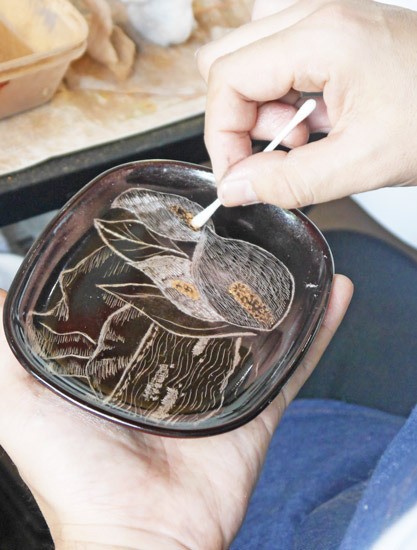 Experience prices range from 1000 yen upwards. Check out their website for more details (Japanese language only)
Reserve in advance via the online application form (You can write in English!)
(お名前 = Name. メールアドレス = Email address. メッセージ:Message)
2. HANITSU SHRINE (土津神社)
A feudal lord of the Aizu Clan is thought to have been deified at this shrine. Hanitsu Shrine was opened following his death in 1672. Like much of Japan's wooden architecture, the shrine has been badly damaged by fire. The shrine that stands here today was built in 1880. One of the highlights of the shrine is a really cool stone monument with a huge tortoise at its base. Hanitsu Shrine is also a popular place to visit in autumn, due to the bright red color of its leaves.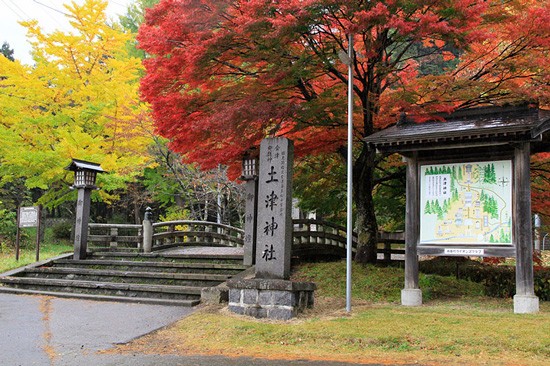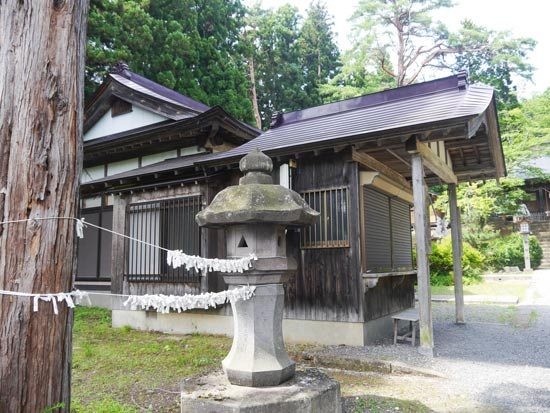 3. TENKYOKAKU
Tenkyokaku is a Meiji Era former villa that was opened in 1907. Tenkyokaku was built as a result of the captivation Imperial Prince Arisugawa Takehito felt regarding the beauty of Lake Inawashiro during a visit to Tohoku. The former villa got its name when Crown Prince Yoshihito described the villa as 'The Palace of Heaven's Mirror' – referring to the beauty of the sky's reflection on the surface of Lake Inawashiro.
In 1952, Tenkyokaku was granted to Fukushima Prefecture, and it is now open for the public to visit to get a glimpse at the glitz and glamour of the villas of the Japanese elite in the Meiji Era!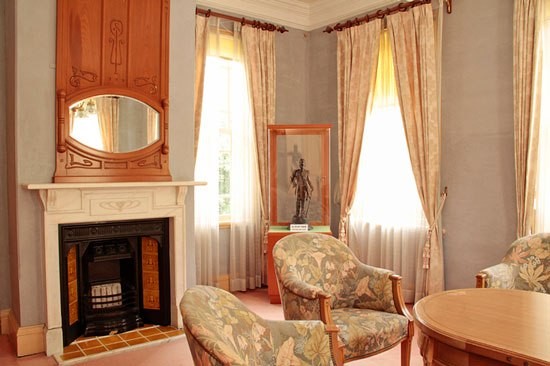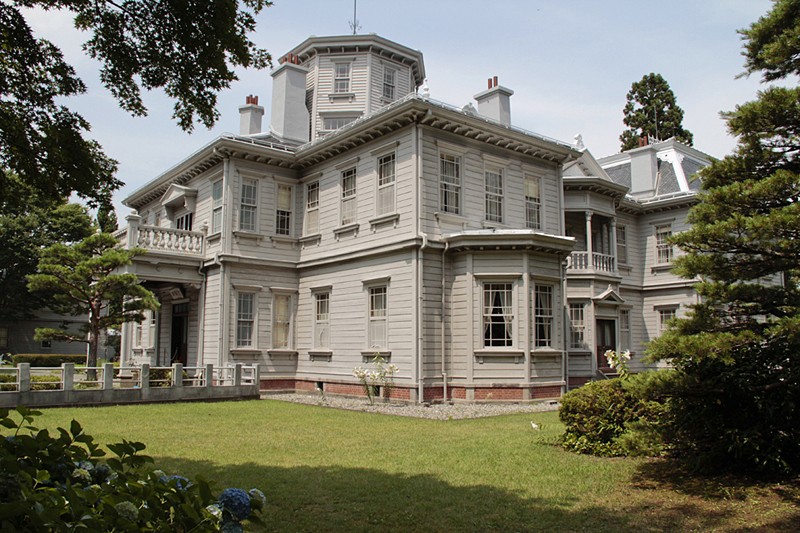 4. LUNCH IN INAWASHIRO
Inawashiro area is well known for its delicious soba (buckwheat flour), so I recommend having soba noodles for lunch.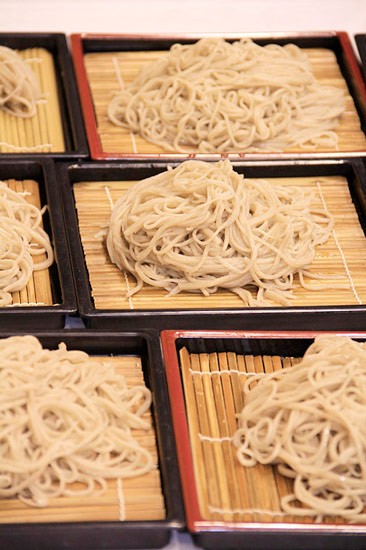 Inawashiro area is also becoming known for its craft beer brewery! The brewery is on-site at the Inawashiro Beer Hall. You can have German-style (beer hall) lunches here and try out Inawashiro's own beer on tap. (Please note: You can't eat soba noodles at Inawashiro Beer Hall!)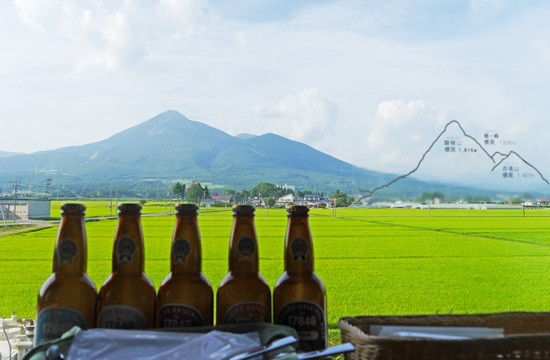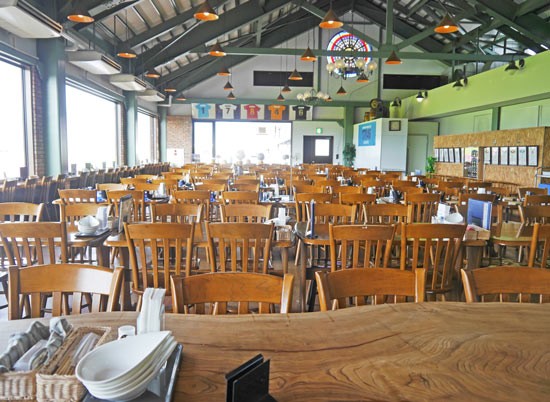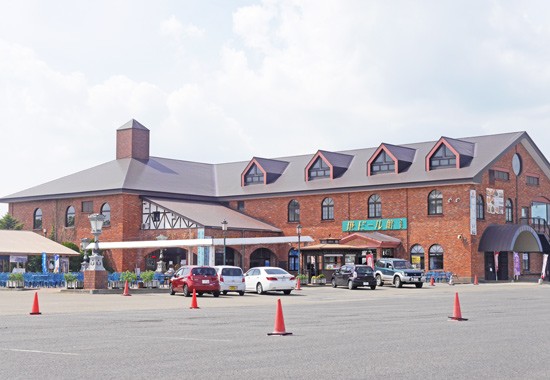 5. WORLD GLASSWARE HALL (世界のガラス館)
Opened around 20 years ago, you can see an incredible variety of items and pieces of art made from glass. Most of these pieces are for sale, giving the World Glassware Hall the atmosphere of both a museum and shop! My favorite thing about the World Glassware Hall is that you can try out glass-blowing or glass-etching!
The glass you personalize during the glass-etching experience can be taken home with you once you're happy with the design! However, glass made during the glass-blowing experience can take up to one month to be completed, and needs to be sent to an address within Japan, which makes it harder for international tourists!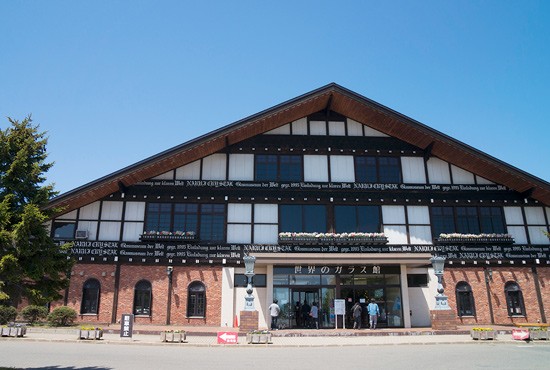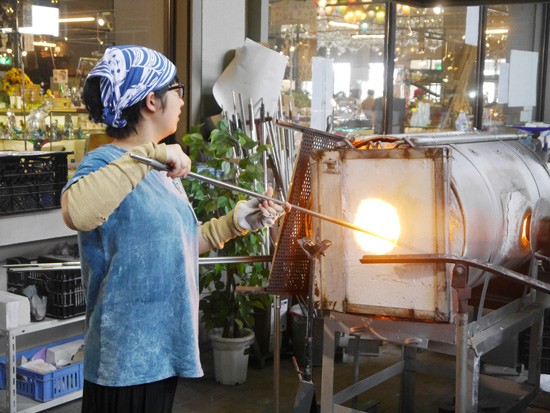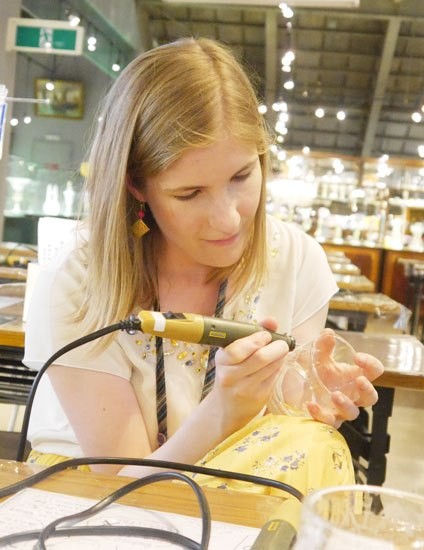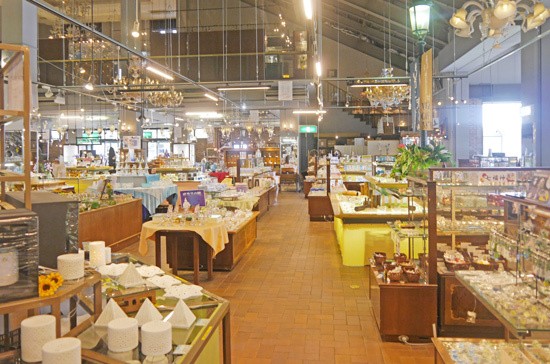 6. SWIMMING IN LAKE INAWASHIRO, CAMPING, SIGHTSEEING DRIVE
There are plenty of beautiful natural landscapes around Lake Inawashiro that visitors can enjoy without spending any money at all! These campsites often have designated areas where you can go swimming. Even if you don't fancy camping, the scenery of the town is so beautiful, it's worth it just to take a drive around and take in the views of the lake and the surrounding soba fields.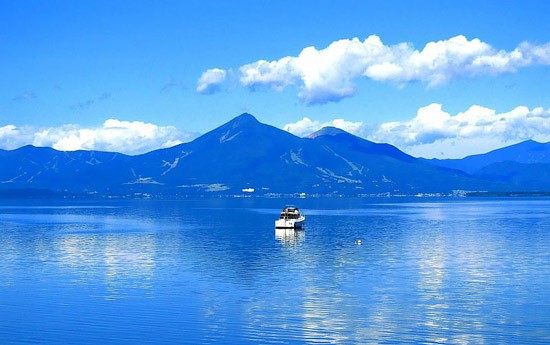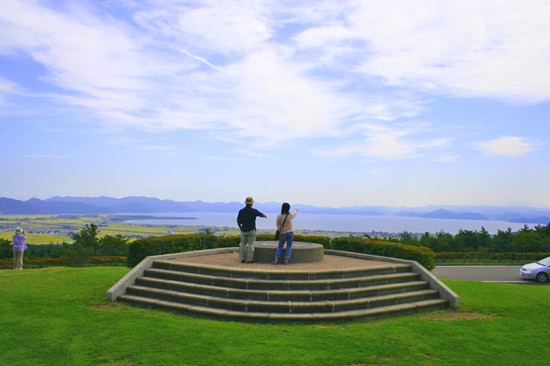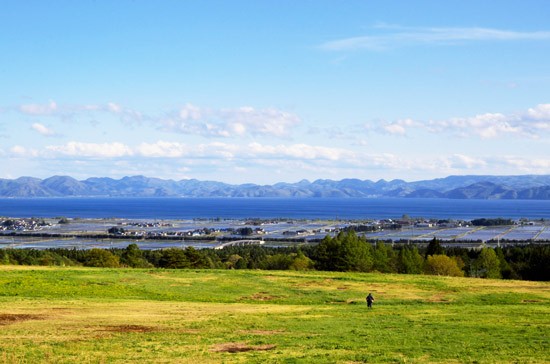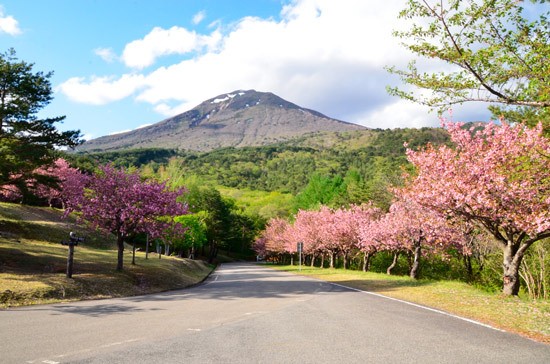 One of the places you should definitely check out if visiting Inawashiro in summer is the Nunobiki Kaze-no-Kogen Wind Farm on the outskirts of nearby Koriyama City. This area becomes packed with sunflowers in August!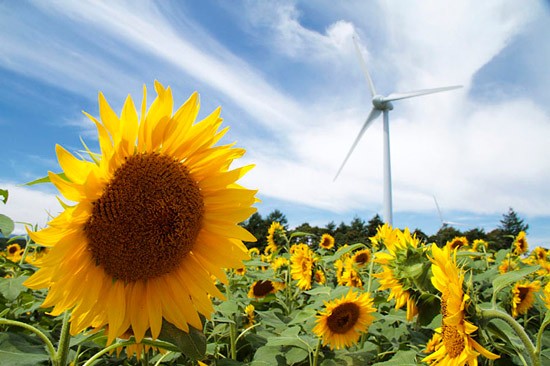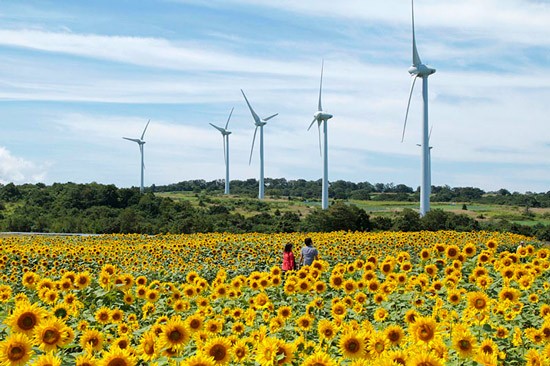 I hope you get a chance to visit Lake Inawashiro and the countless amazing places close by!