Mugenkyo no Watashi River Crossing
Mugenkyo no Watashi River Crossing
You can try out the Mugenkyo no Watashi River Crossing on the Tadami River for a unique Japanese experience! Sit back, and enjoy the beautiful views as you make your way from one side of the Tadami River to the other. The boat trips are around 15 minutes per way, and run between Hayato Onsen pier and the Mifuke area.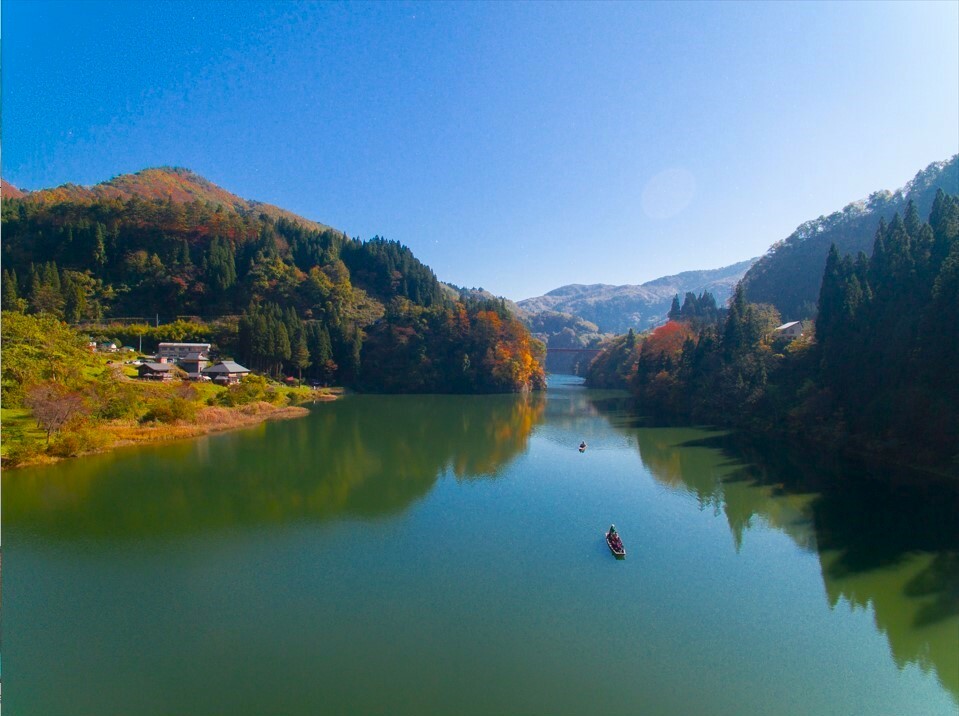 Venue Details
Venue Details
Website
https://www.mugenkyo.info/(Tap or click on the top left icon for Automatic Translation)
Contact

For bookings, please copy and paste the following link on your search bar: https://book.fukushima.travel/products/cca2c581-0643-577f-9e9a-563c07ccc218?lng=en-US



(+81) 241-42-7211

Best Season
Opening Hours

Runs on Saturdays, Sundays and National Holidays, from late Apr. to mid-Nov.

Closed: Late Nov. - mid-April

Entrance Fee
From 1300 yen - 1700 yen per person depending on group size
Related info
Operation of the boats may be cancelled on the day, depending on the conditions of the river and the weather.

The minimum group size for bookings is 4 people. Bookings for groups of over 4 people are possible. Reservations are necessary and must be made at least 5 days in advance.

The experience takes around 1 hour if it includes a visit to the former hamlet of Mifuke.
Access Details
Access
Hayato Onsen, Mishima Town, Onuma District, Fukushima Pref. 969-7406
View directions
Getting there

By Car: 1 hour drive from central Aizu-Wakamatsu City

By Train: Walk 25 min from Hayato Station JR Tadami Line. (You may be able to be picked up from Hayato Station if requested in advance at the time of booking)

Useful Links

Crossing Mugenkyo Ravine by Ferry (Mugenkyo no Watashi)