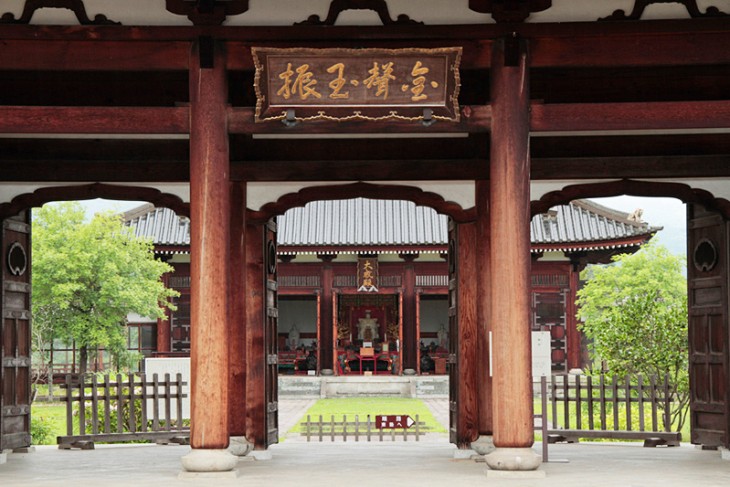 Here is an example of the kind of trip you could do in two days in Aizu-Wakamatsu City. Of course, all of the places mentioned below could be fitted into one day – but it might be a bit of a squeeze!
DAY 1
1. JR KORIYAMA STATION
Travel to Aizu-Wakamatsu either via the JR Ban-etsu West Line, or by expressway bus. See here for more information.
2. TSURUGAJO CASTLE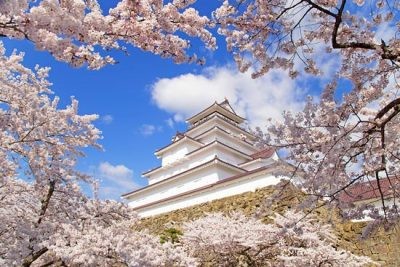 Tsurugajo Castle is one of the most famous castles in Japan, with a long and exciting history. This re-constructed castle has a museum about local history inside, and beautiful grounds surrounding it. Contact them in advance to book an English tour guide!
3. TSURUGAJO KAIKAN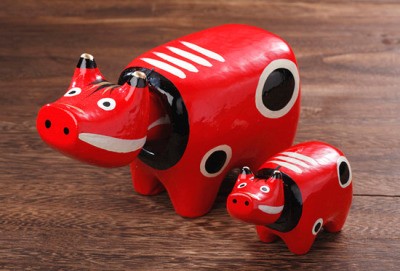 Choose from a number of western and Japanese style restaurants, buy gifts for friends and family and try your hand at painting traditional Aizu crafts, like the lucky, red akabeko cow at Tsurugajo Kaikan!
4. SAZAEDO TEMPLE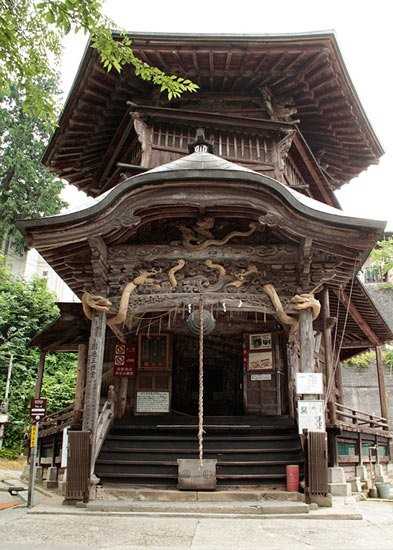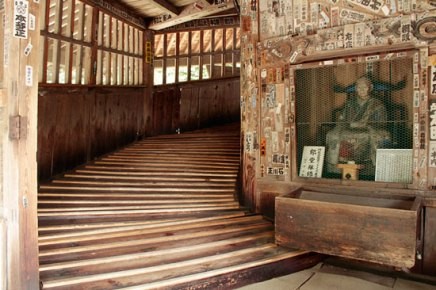 Buddhist temple built in 1796 with an extremely unique shape, like that of a seashell. Definitely worth exploring!
5. MT. IIMORIYAMA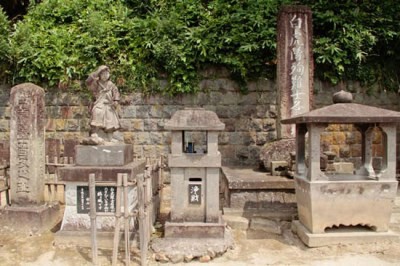 The burial place of 19 boys who took their lives whilst watching Tsurugajo Castle being lit in flames by their enemy. Out of the 20 warriors, only 1 survived and told their tale.
6. HIGASHIYAMA ONSEN (ACCOMMODATION)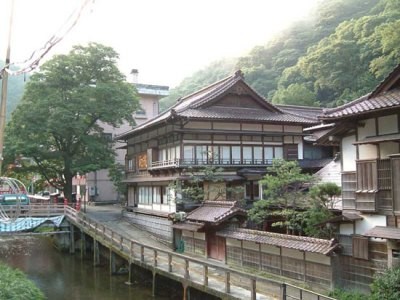 Stay overnight at one of the lovely ryokan in this picturesque onsen town.
DAY 2
1. AIZU HANKO NISSHINKAN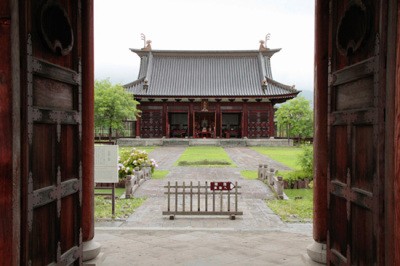 Established in 1803 by the Aizu Clan in order to supply the highest level of education possible for children of samurai, Nisshinkan is a really interesting place to come to learn about samurai history and what schools were like hundreds of years ago in Japan. Also, you can try out Japanese archery and painting local crafts here!
2. YAMADA ORIMOTO AIZU MOMEN FACTORY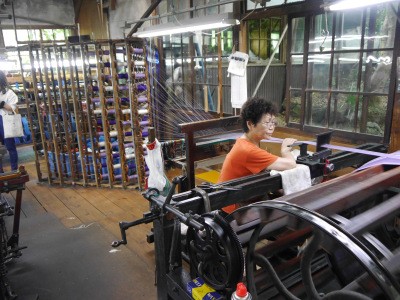 A cotton-weaving factory with a history stretching back to the beginning of the Edo Period! At Yamada Orimoto's factory, old machinery is used in order to carry out the same traditional techniques as were used decades ago. You can come and see a tour of the factory!
3. SUEHIRO SAKE BREWERY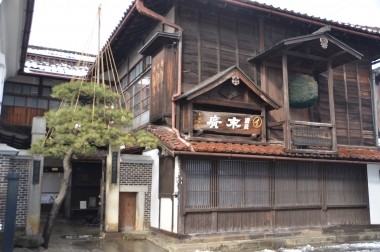 The Suehiro Sake Brewery was founded at the end of Japan's Edo Period. It has been chosen as an important historical building by Aizu-Wakamatsu City. Here, visitors can take a guided tour of the sake-brewing process, and try out some samples.