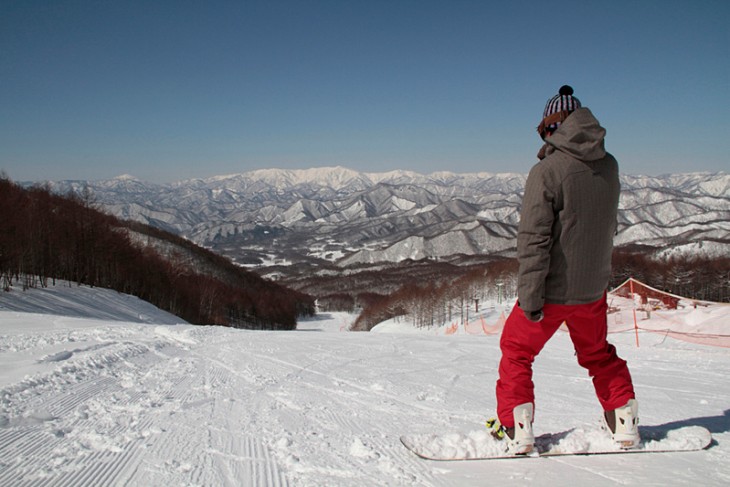 I'm going to jump right into it: 6 Reasons to Go Skiing in Fukushima this winter!
1) ACCESS FROM TOKYO
Some of Fukushima main ski resorts can be reached in just 2.5 hours by train (shinkansen and local) & bus
2) LONG SKI SEASON
Being the third largest prefecture in Japan makes for a varied climate across Fukushima Prefecture – this means Fukushima Prefecture's ski season is comparitively long, lasting up to the end of April in some regions!
3) POWDER SNOW
Sheltered by mountains, Aizu region's inland location blesses its ski slopes with low humidity and a high snow quality that is fine and dry, which is comparable to that of the top-class snow in Hokkaido.
4) HAVE THE SLOPES TO YOURSELF
Fukushima's ski resorts are yet to be widely discovered by international tourists. You can enjoy skiing in Aizu without feelings like you're at just another international tourist resort.
5) CLOSE TO SIGHTSEEING DESTINATIONS
Many ski resorts are located in or near Bandai, Inawashiro, Oku-Aizu and Minamiaizu Areas, which are close to some of Fukushima's most impressive sightseeing spots including Tsurugajo Castle and Tadami River No.1 Bridge Viewpoint.
6) GOOD DEALS FOR INTERNATIONAL TOURISTS
Great deals (such as cheap ski passes and car rentals) are often available to international tourists. See Aizu Ski Japan's website for more information.
---
FUKUSHIMA'S SKI RESORTS
Hoshino Resorts' Alts Bandai, Hoshino Resorts' Nekoma, and Grandeco Resort are 3 of Fukushima's most popular ski resorts amongst international tourists. They each have their own English websites, but here's a little summary:
---
HOSHINO RESORTS' ALTS BANDAI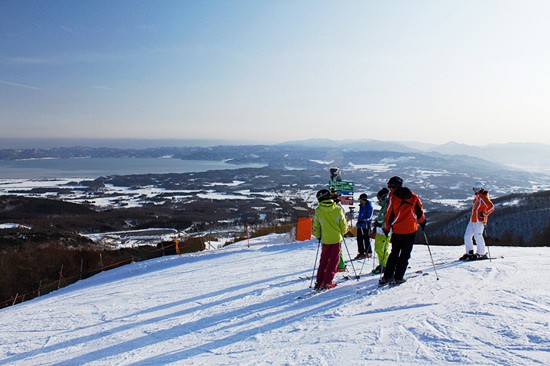 English Homepage:  https://www.alts.co.jp/en/
Fukushima.Travel Page: Here
No. of Ski Courses: 29
Level: Suitable for all levels
Getting There:

1.5 hours by Shinkansen from Tokyo to Koriyama Station.
Then a 50 minute train to Bandaimachi Station on the Ban-etsu West Line.
20 minute shuttle bus from Bandaimachi Station to Alts Bandai. This shuttle bus needs to be booked in advance
There are also buses from Koriyama Station to the resort.
Hoshino Resorts' Alts Bandai is the biggest resort in Fukushima Prefecture's Aizu region, boasting 29 ski courses which provide great skiing and snowboarding for all ages and abilities. Alts Bandai is located on the slopes of Mt. Bandai, and is split into two main skiing areas.
The northern area is known as Nekoma Bowl and home to the more advanced ski courses; the lack of sunlight the area is exposed to meaning that the snow is not compacted and therefore offers a challenging ride to more experienced skiers.
Another interesting feature of Alts Bandai is the chance to ride a snowmobile to the top of a slope closed off during the week. If you take the snowmobile to the top, you'll be able to ski down over one week's worth of soft, untouched snow! (You have to book in advance).
---
HOSHINO RESORTS' NEKOMA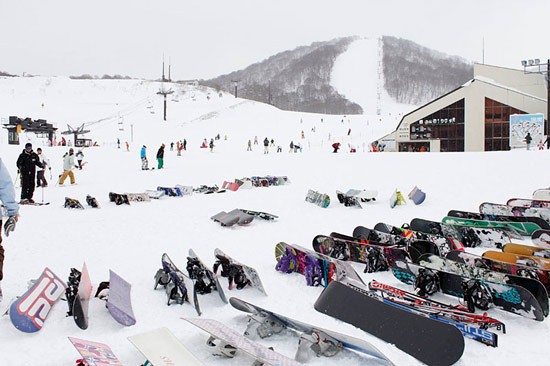 English Homepage: https://www.nekoma.co.jp/en/
Fukushima.Travel Page: Here
No. of Ski Courses: 10
Level: Beginner to Advanced
Getting There:

1.5 by Shinkasnsen from Tokyo to Koriyama Station.
Then a 50 minute train to Inawashiro Station on the Ban-etsu West Line.
There's a shuttle bus service from Inawashiro Station to Nekoma Resort. (Need to book in advance)
Nekoma Resort, located close to Alts Bandai, is known for the incredibly micro-fine, powdery quality of its snow. The micro-fine powder snow is made possible because of  how cold the area gets; often reaching -15 degrees in winter. Nekoma Resort's northern slope is shaped liked a funnel, which helps stop the snow from becoming icy.
Nekoma Resort, like Alts Bandai, is operated by Hoshino Resorts, so visitors holding a ski pass for Alts Bandai will also be able to utilize the slopes and gondolas at Nekoma Resort. There is also a free shuttle bus between these two ski slopes which are perfect for skiers who want a bit of variety.
---
GRANDECO RESORT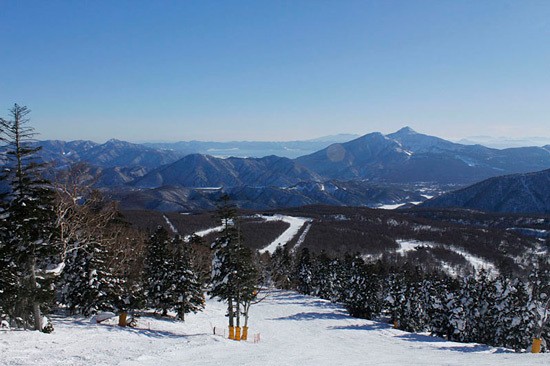 English Website: https://www.grandeco.com/english/snow.html
Fukushima.Travel Page: Here
No. of Ski Courses: 7
Level: More aimed at beginners
Getting There:

1.5 hours by shinkansen from Tokyo to Koriyama Station.
Transfer to the Ban-etsu West Line.
Shuttle buses run from Inawashiro Station (45 min train ride from Koriyama Station on the Ban-etsu West Line).
Unlike the 2 Hoshino Resorts' ski resorts, Grandeco has lengthy, uninterrupted ski runs rather than having a number of gondolas split ski runs into many ski courses.
There are a few routes aimed at experienced skiers, but most of the slopes at Grandeco are gentle, making it perfect for families, those just starting skiing and those, like myself, that have totally forgotten how to ski at all.
Grandeco is also one of the ski resorts in Fukushima Prefecture where it is not unheard of for slopes to remain open until Golden Week at the end of April.
---
---
Alts Bandai, Nekoma Resort and Grandeco Resort are all located close to one another, and are neighbours to many more of Aizu area's ski resorts. Fukushima is full of amazing winter scenery and there are many spectacular views to be seen from Fukushima Prefecture's many ski resorts.
The number of slopes, difficultly level, and range of non-skiing snow activities (i.e. tobogganing, snowmobiling etc.) depends on the resort, so make sure to check out the Snow Japan website for information to help you compare resorts.
To give you an idea of the feeling of a few of these ski resorts, I've gathered some photos of a variety of Fuksuhima's ski resorts, which I'll list below along with the name of the ski resort. Check out their location on the map below too!
---
AIZU AREA
This area is near Lake Inawashiro & Tsurugajo Castle.
URABANDAI SKI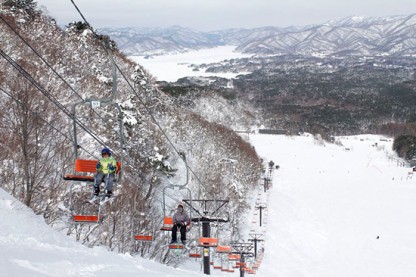 ---
INAWASHIRO SKI RESORT
Fukushima.Travel Page: Here