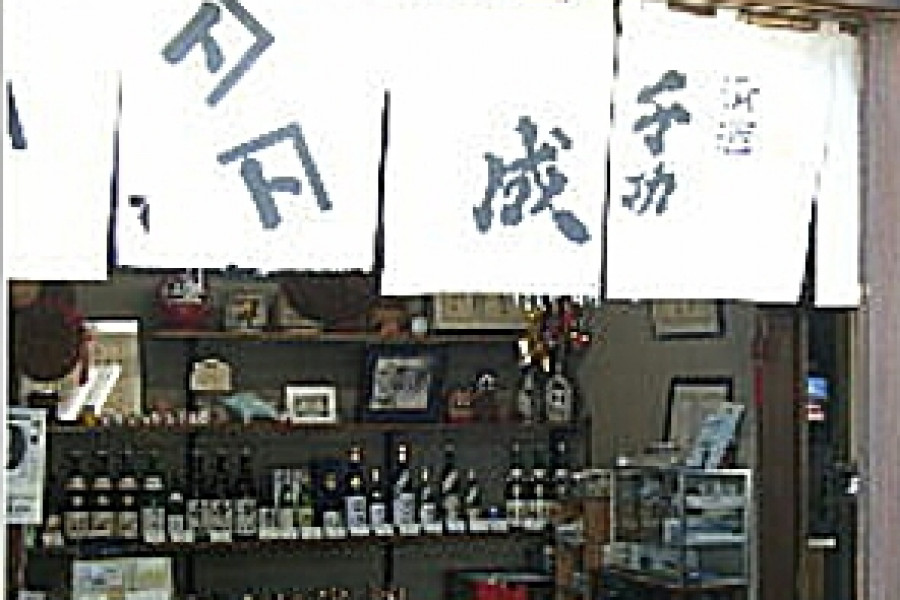 Fukushima's sake is renowned across Japan, and Nihonmatsu is known in particular as a region with great sake production and high-grade sake producers. Using water from Mt. Adatara, the sake of the area is characterized by a mellow taste and is popular with sake lovers around the world. Himonoya Sake Brewery was established in 1874 and specializes in Senkonari sake; Senkonari is named after the battle standard "Sennari Hyotan (1000 Gourds)" of Toyotomi Hideyoshi, the famous military leader and one of the great unifiers of Japan.
The sake at Himonoya is a local secret that many outsiders, even Japanese, don't know about. To get real sake-brewing experience to be sure to visit in the winter on a morning when the sake brewing art begins and most of the day's tasks are performed. Because Himonoya Sake Brewery operates in a traditional and artisanal manner, it only makes sake during the winter season (a centuries-old rule).

The tours and sake tasting offered at this old-fashioned brewery are available by reservation and are a treat to anyone with a taste for Japanese sake, or Nihonshu. These sake brewery tours are free for groups of one to ten people and take only 30 minutes to experience the brewing process. Guests should be legal Japanese drinking age, 20 years old or more, in order to enjoy the free tasting. There are four types of sake to be sampled along the tour, among them Kinpyo is the most highly recommended with its sweet aftertaste it makes an excellent match for Japanese snacks.
Venue Details
Venue Details
Website
https://www.nihonmatsu-dmo.jp/en/plan/sake_1/
Contact

(+81) 243-23-0164

Best Season
Entrance Fee
Free
Related info
<u><b>Brewery Tours:</u></b>
Run between 9:00 AM and 4:30 PM.
Please reserve at least one day in advance.

By appointment on Sundays and national holidays.



<u>Booking Tours</u>

Contact Himonoya Sake Brewery at (+81) 243-23-0164

Or, book via Nihonmatsu Tourism Association via <a href="https://www.nihonmatsu-dmo.jp/en/plan/sake_1/">their website</a>, or by calling (+81) 243-24-5085.
Access Details
Access
173 Matsuoka, Nihonmatsu City, Fukushima Pref. 964-0905
View directions
Getting there

By Car: 5 min drive from Nihonmatsu I.C. exit off the Tohoku Expressway.

By Train: 4 min walk from Nihonmatsu Station (JR Tohoku Main Line).