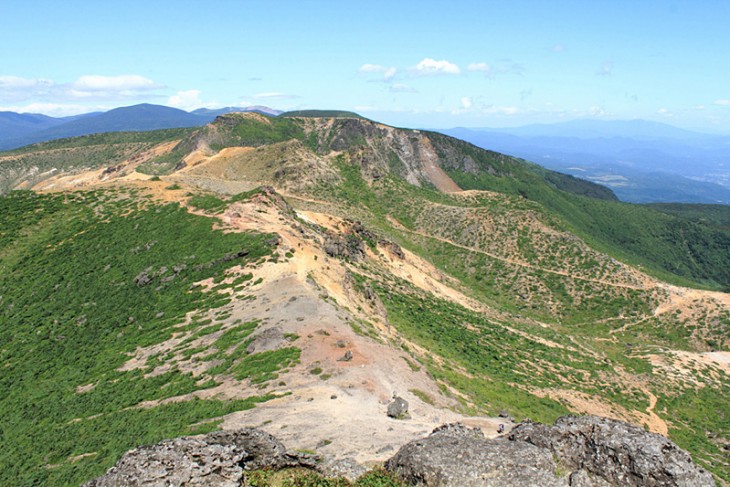 DAY 1
FUKUSHIMA STATION
Information on accessing Fukushima Station from Tokyo
JODODAIRA HIKE
From Jododaira Visitor Center, you can choose from a number of hikes – from the 1-hour course that circles the volcanic crater of Mt. Azuma-Kofuji, to longer courses that pass through beautiful marshes and make their way to Mt. Issaikyo. The trekking courses are well marked. Don't forget to buy an ice cream from the rest house on the way back!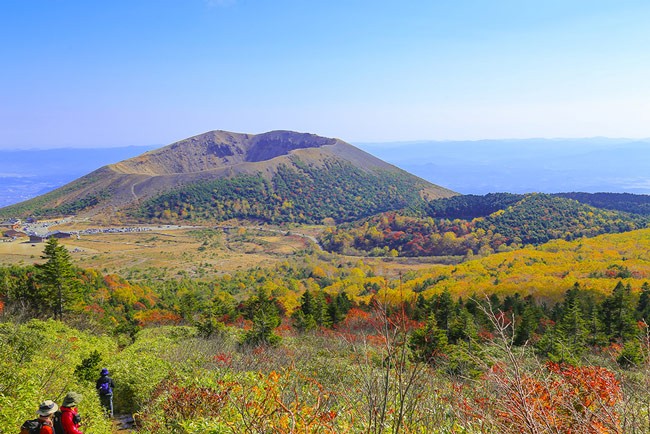 FRUIT PICKING (IIZAKA ONSEN)
There are so many orchards lining the stunning Fruit Line in Iizaka Onsen that in the spring and summer you'll be spoilt for choice about where to visit. Many orchards offer pick-your-own experiences. The fruit available for picking depends on the season, so please check this link for more information.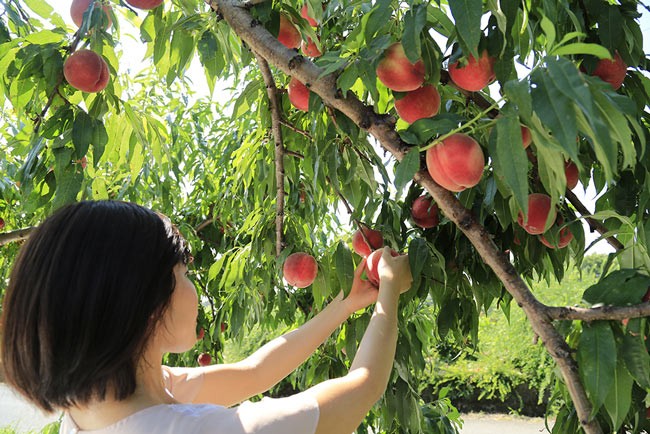 EXPLORING IIZAKA ONSEN BY FOOT
A tiny, magical onsen town, filled with interesting shops, stunning architecture and amazing onsen hot spring baths, all connected together via winding streets. Especially beautiful at night time. Make sure to try the local delicacy enban gyoza!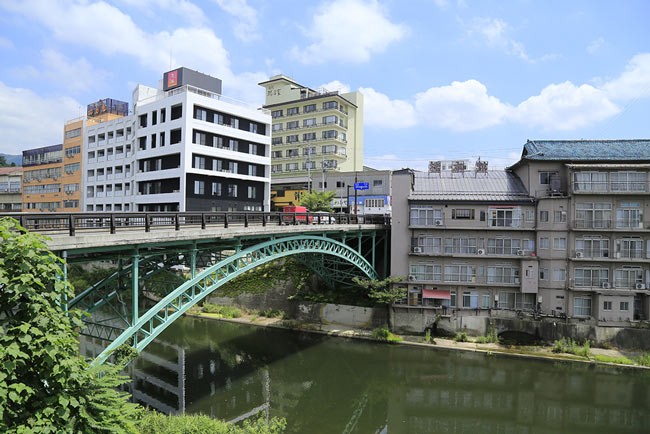 ACCOMMODATION: IIZAKA ONSEN
---
DAY 2
NAKANO FUDOSON
Picturesque zen temple with over 800 years of history. There is a lot to see and do at this temple, located closed by to Iizaka Onsen town. Definitely worth stopping by.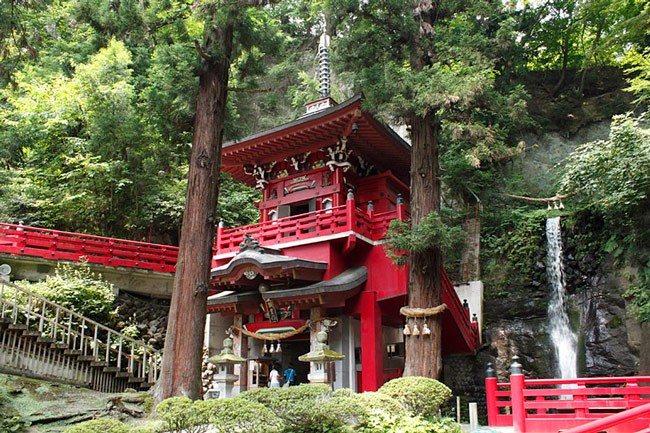 MT. ADATARA HIKE
Mt. Adatara is one of the Top 100 mountains in Japan. Take the rope-way up from Adatara Kogen Resort and hike your way to the peak for amazing views, and chance to see 'the real sky'.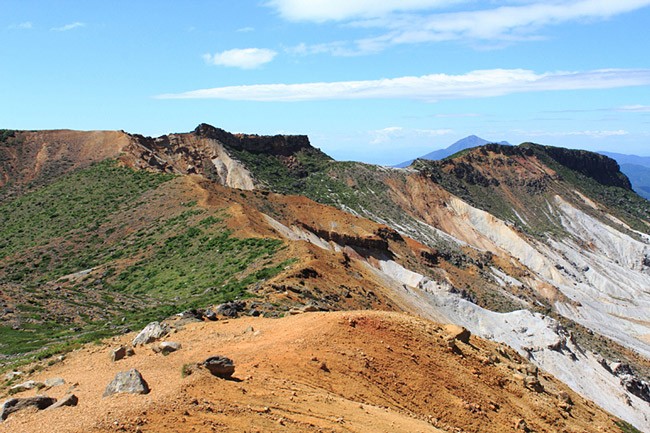 EXPLORING DAKE ONSEN
Another very kitsch onsen town with sloping streets, nice architecture, and yummy places to stop for lunch. Definitely worth exploring. More information about Dake Onsen here.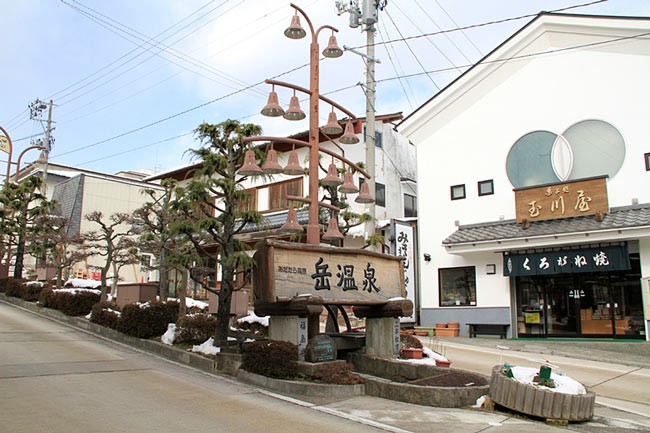 ACCOMMODATION: DAKE ONSEN
---
DAY 3
KASUMIGAJO CASTLE PARK
A beautiful, very large park with lots of walking routes to explore. Expect great views of traditional Japanese gardens, picturesque lakes and a lovely Japanese tea house – open for business during cherry blossom season and chrysanthemum season!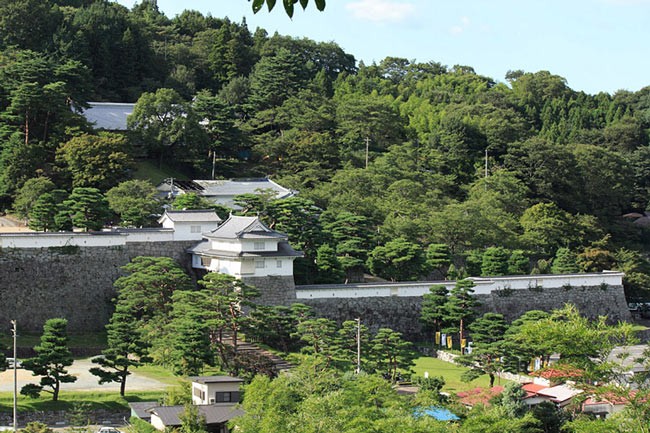 TAMURA'S LIMESTONE CAVES
Continue to Tamura City, home to extensive limestone caves formed over 80 million years! If visiting Fukushima in the summer, a journey south to the Abukuma Cave will definitely cool you down. There is an adventure course ('boken course') for those looking for a route with more twists, turns, and low ceilings. If you want even more of a challenge, nearby stands Irimizu Shonyudo, a cave you can look around if you're willing to get very wet and potentially meet some bats!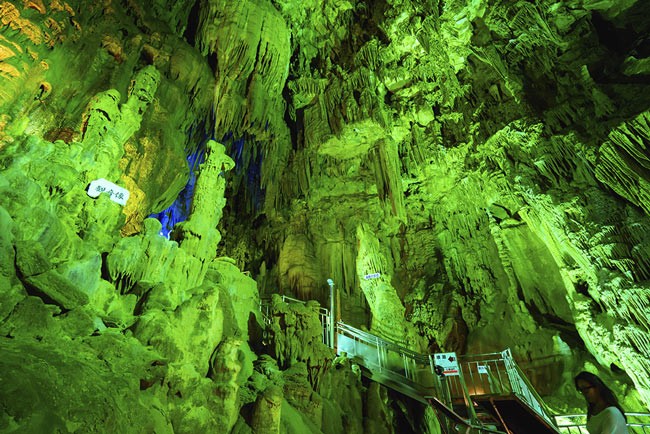 KORIYAMA STATION / FUKUSHIMA STATION
Finish your trip at Koriyama Station or Fukushima Station and take the Shinkansen