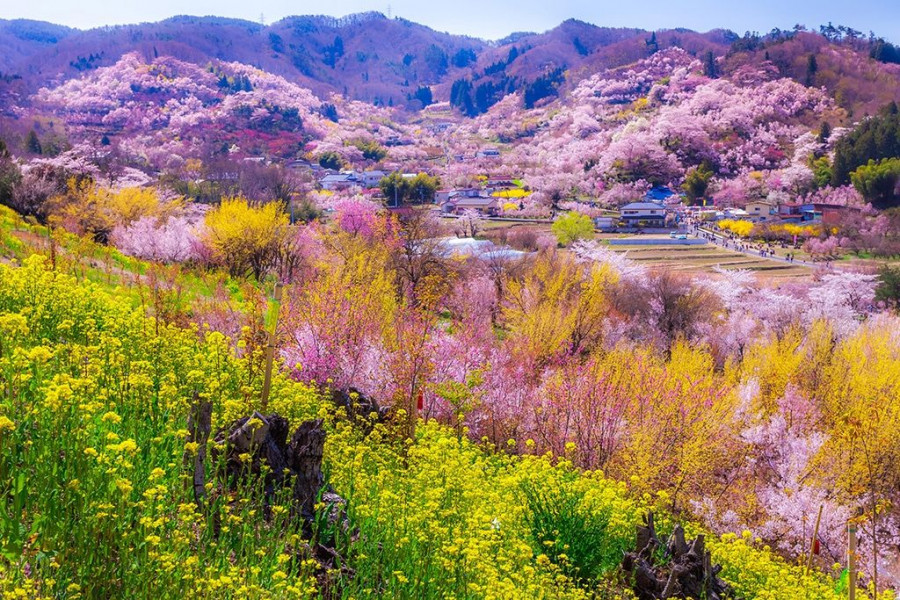 Hanamiyama Park is a privately-owned field for flowering and ornamental trees, in southeast Fukushima City.
The park is located within a satoyama-type landscape i.e. managed woodland hill country close to human habitat. What originally began more than 60 years ago with local farmers planting flowers and trees, has grown into a beautiful scene. The landowner generously turned the area into a park in 1959 to allow visitors to enjoy the beautiful flowers there.
Hanamiyama Park, and the wider Hanamiyama area, is now visited by thousands of admirers every year!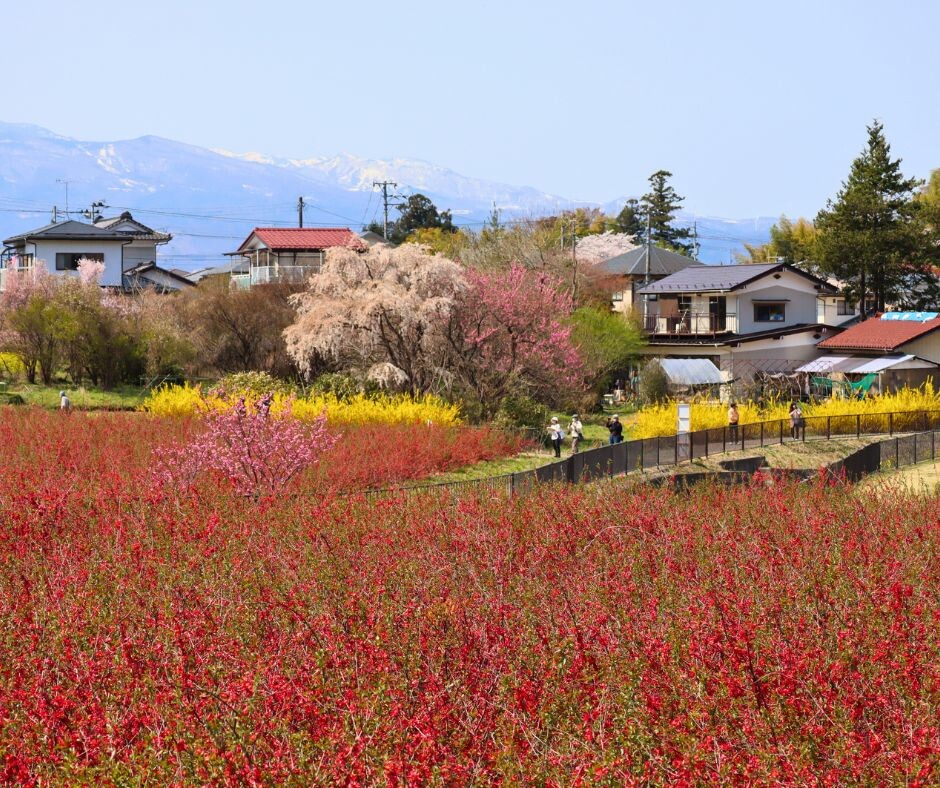 Springtime visits see cherry, plum, and forsythia trees paint everything in vivid colors. A gentle pink and purple landscape waving in the breeze with the picturesque snow-capped Azuma Mountains in the distance makes for an amazing sight.
The riot of spring colors is spectacular enough to merit calling this park Fukushima's very own paradise.
The flowering landscape moves all who see it and has been preserved through the cooperation of the local residents. Enjoy a leisurely one-hour stroll that will take you from the foot of the hill to the summit. Travel through groves of flowering trees and other vibrant flowers in full bloom.
Hanamiyama is the perfect getaway for a day for nature lovers, hikers, or people trying to escape for a short time.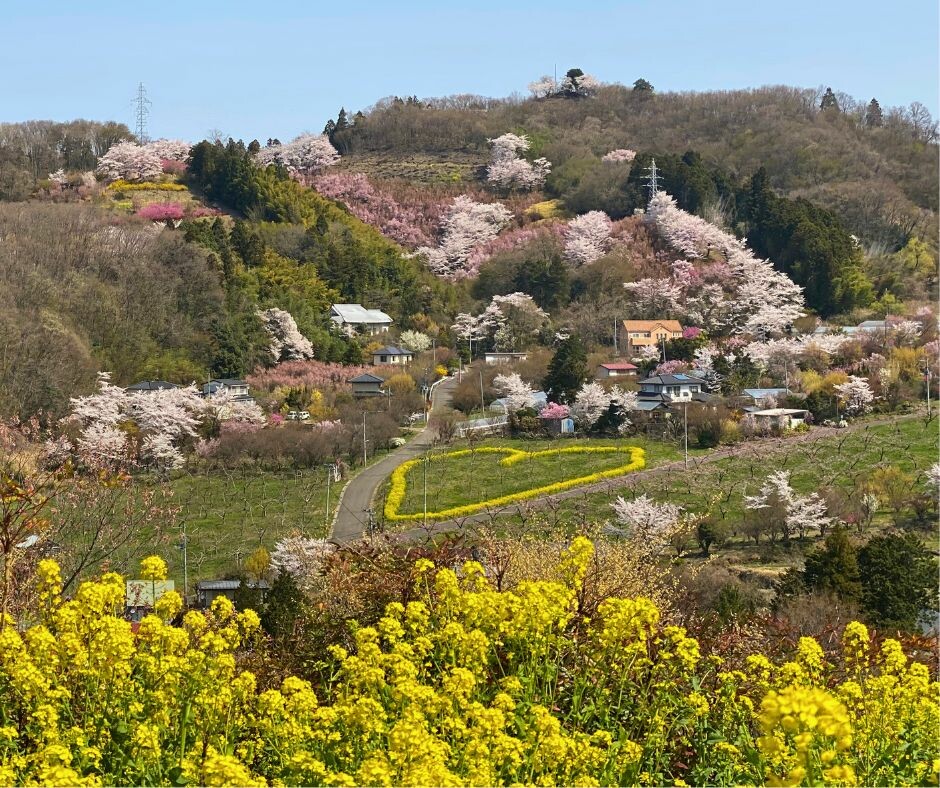 The best part is that spring isn't the only beautiful time to visit. Marvel in wonder during the lush green summer foliage or the dappled colors of autumn. When you visit this fairytale-like wonderland, it is recommended that visitors wear comfortable walking shoes as the terrain includes graveled paths, steep slopes, and slippery areas. Mid- through late April is the peak season, so ready your camera and your heart for the beauty that awaits.
Venue Details
Venue Details
Website
https://www.hanamiyama.jp/en/
Contact

Fukushima City Tourism & Convention Association

(+81) 24-522-3265

Best Season
Parking
Available. Disabled Parking Available. Temporary parking lots are opened during spring.
Entrance Fee
Free
Accommodation details

Pets: Not allowed

Related info
Best time to see cherry blossoms: Early April

English signage available.

Accessible toilets available.
Access Details
Access
1-1 Sakae-machi, Fukushima City, Fukushima Pref. 960-8031
View directions
Getting there

By Car: 20 min drive from Fukushima-Nishi I.C. exit off the Tohoku Expressway

By Train: 15 min bus ride from Fukushima Station on the JR Tohoku Main Line

Useful Links

Fukushima's Top Cherry Blossom Spots