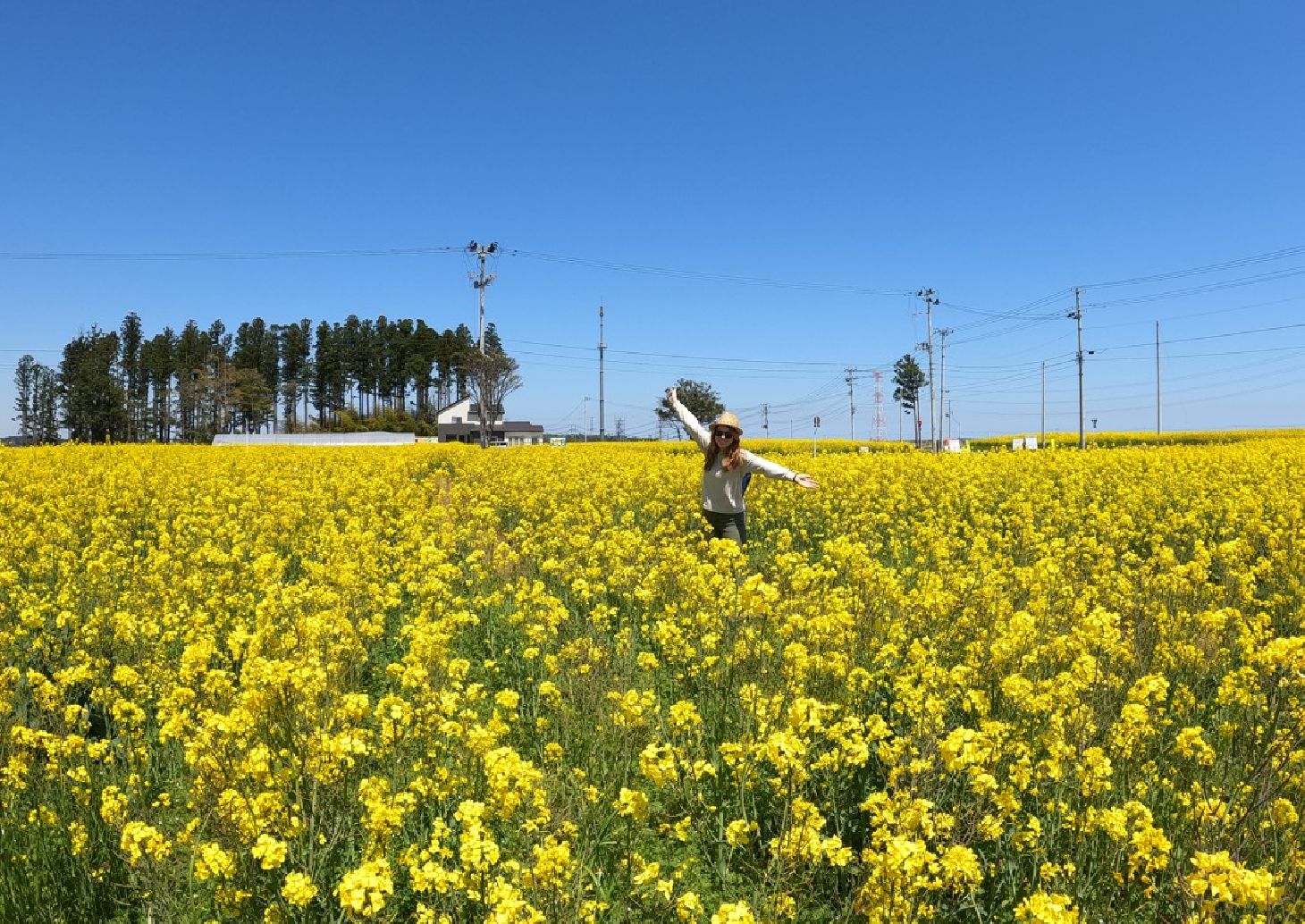 As cherry blossom season slowly comes to an end towards the end of April each year, spring in Fukushima prefecture only just begins! With lush nature and wide natural parks awaiting, Fukushima is an ideal destination to venture into nature for a relaxing Golden Week holiday (a Japanese bank holiday that typically goes from the end of April to the first days of May).
If you are looking for a place to enjoy spring to the fullest this Golden Week, check out these flower beds and parks that have its peak viewing season from late April onwards: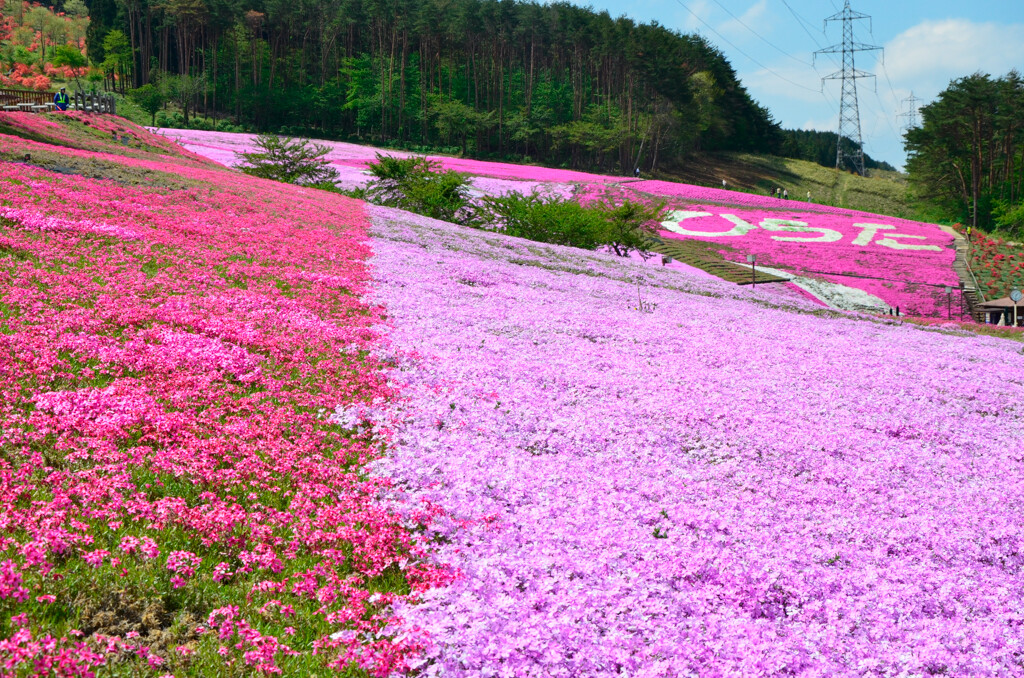 Contrary to what the name may suggest, shiba-zakura flowers do not grow on trees!
Shiba-zakura literally means 'lawn cherry blossoms', and these brightly-colored flowers cover the ground like a beautiful carpet when they bloom, typically between late April to mid-May.
Every year, plenty of visitors enjoy a shiba-zakura festival at Jupia Land Hirata, a wide park in Hirata village, central Fukushima prefecture. The park also has an impressive hydrangea festival from late June to mid-July.
Azaleas are endemic in Japan, which means they can be found virtually everywhere. But few sights are as awe-inspiring as a mountain of orangey-red yamatsutsuji (known in English as Mountain Rhododendron)!
Fun fact: This type of azalea strives in the sun, and grows beautifully in mountains like the one at Furoyama Park. This is a great place to hike along the beautiful flowers and take in the fresh mountain air.
You can also rent a bicycle and cycle along the town! There are two places where you can rent your bike: the Michi-no-eki Hanawa Town Tourism Information Center (塙町観光案内所), where you can rent normal bicycles, and the Hanawa Town Community Plaza (塙町コミュニティプラザ) where you can rent either normal bicycles or electric assist bicycles.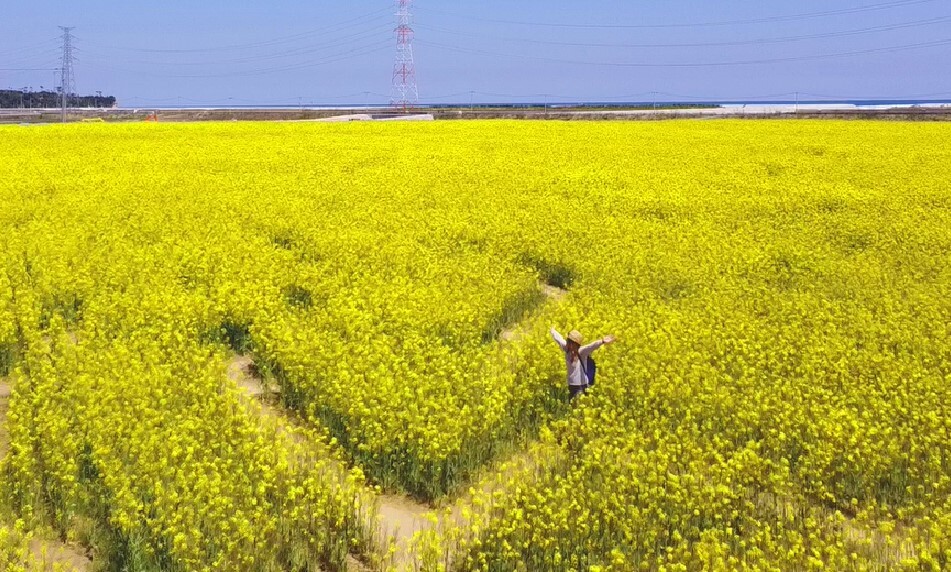 This flower maze, located in the coastal area of Fukushima, stands for more than just the advent of spring. Cultivated by a farmer who decided to plant flower fields in his hometown after losing his family to the tsunami in 2011, this field has become a beloved spot for children and a powerful symbol of Fukushima's reconstruction.
You can visit the field on any day when the flowers are in bloom. Events are only on weekends and public holidays when the flowers are in bloom.
Read more about Mr Ueno's Nanohana Flower Maze here.
4. Japanese Wisteria Festival at the Ja no Hana Gardens (Motomiya City)
Japanese wisteria flowers bloom beautifully each year throughout the month of May at the Ja no Hana Gardens in Motomiya City.
The gardens, which were initially opened during the Meiji period of Japanese history, also have interesting historical buildings you can visit (its Janohana mansion was named a registered tangible cultural property of Japan).
With its many flower and tree varieties, the gardens can be enjoyed in any season.
Click here to read more about the Ja no Hana Gardens.
This vast garden occupying over 100,000 square meters is any gardener's dream, with different nature and landscape changes according to the seasons. Late April is the best season to see the fuchsia bougainvillea flowers in the indoor greenhouse area, while early to mid-May is the ideal time to see nanohana, shiba-zakura and tulips, among other flowers, in the outdoor area.
Check out our
itineraries
for more trip ideas in Fukushima prefecture!