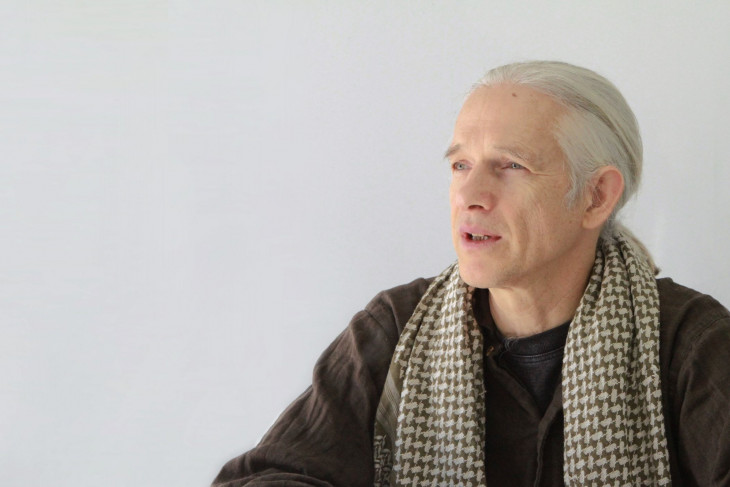 Mr. Everett Brown is a professional American photographer who endeavors to discover the values of Japanese culture from an international perspective. He has accumulated a number of illustrious achievements, such as a prize from M.I.L.K: Moments of Intimacy, Laugher & Kinship, since he started his career when he was just fourteen.
Brown possesses impressive knowledge of Japanese scenery, as well as Japan's traditional culture and skills. He reminds us of Ernest Fenollosa*, the noted scientist who visited Japan in the 19th century. In fact, Mr. Brown is sometimes known as the "present-day Fenollosa." The samurai sprit is one aspect of Japan that has captured his attention. Brown taught us not only about the samurai spirit, but also the attraction of the Aizu region, which in many ways is home to such spirit.
*Ernest Francisco Fenollosa (1853-1908): an American historian of Japanese art. He traveled to Japan and taught political economy and philosophy at the Imperial University at Tokyo. He was interested in Japanese art, and he advocated for a revival of Japanese paintings. In 1884, Fenollosa established an art association "Kangakai". His original view of Japanese art affected Japanese artists.
THE JAPANESE AND SAMURAI SPIRIT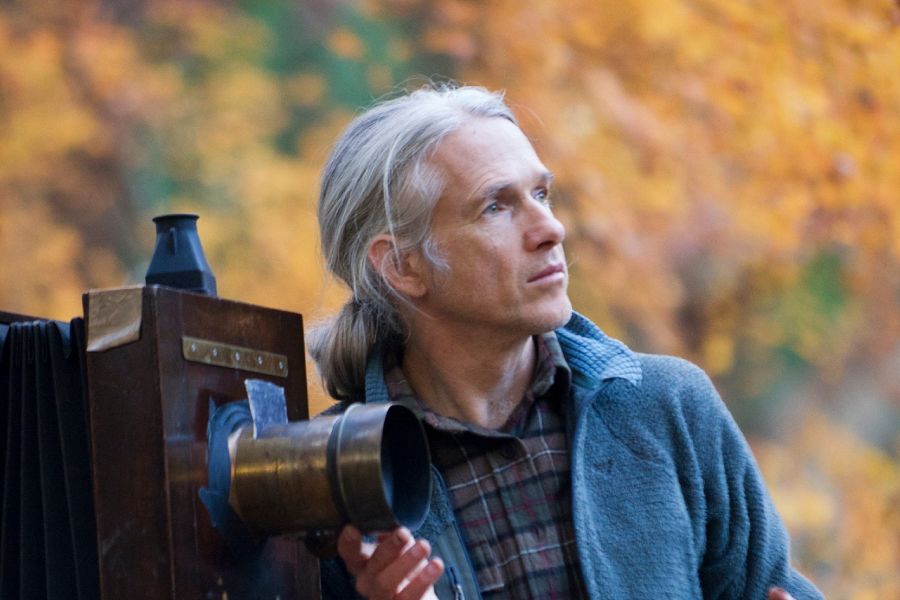 Brown visited Japan for the first time in 1984, when he was 25 years old. He traveled not only to cities and sightseeing places, but also to rural areas such as fishing and farming villages. What was his impression?
Everett Brown: "When I first visited Japan, I took part in some rituals called bon-odori and okuribi, which are performed in order to honor the spirits of one's ancestors. Through these traditional rituals, which welcome the souls of the departed, I was surprised by the Japanese people's sense of respect for the human life and soul. These days, relationships among people are getting weaker, and there appears to be a lack of passing on what our ancestors have taught us. However, the Japanese have maintained these connections. Although I am from America, I believe that the global community could learn something from Japanese spirituality; a way to live with dignity and pride as a human being."
Since Brown settled down in Japan in 1988, he has travelled all over the country to see its people and their culture. He says that the samurai spirit characterizes the Japanese people.
EB: "European knights are sometimes cited as leading a similar existence to that of the Japanese samurai. However, the Europeans did not have the idea of "seppuku," which is to take one's own life as an act of responsibility. Moreover, seppuku was known as an honorable way to die, because it maintains the samurai spirit. This was shocking to me when I first heard it. On the other hand, it can be said that the act of seppuku revealed the strength of the samurai: that they are strong enough to face themselves. When I ruminated on this, I realized that this is, in fact, in keeping with Japanese spirituality: living with dignity and pride as a human being.
SAMURAI CODES THAT REMAIN IN AIZU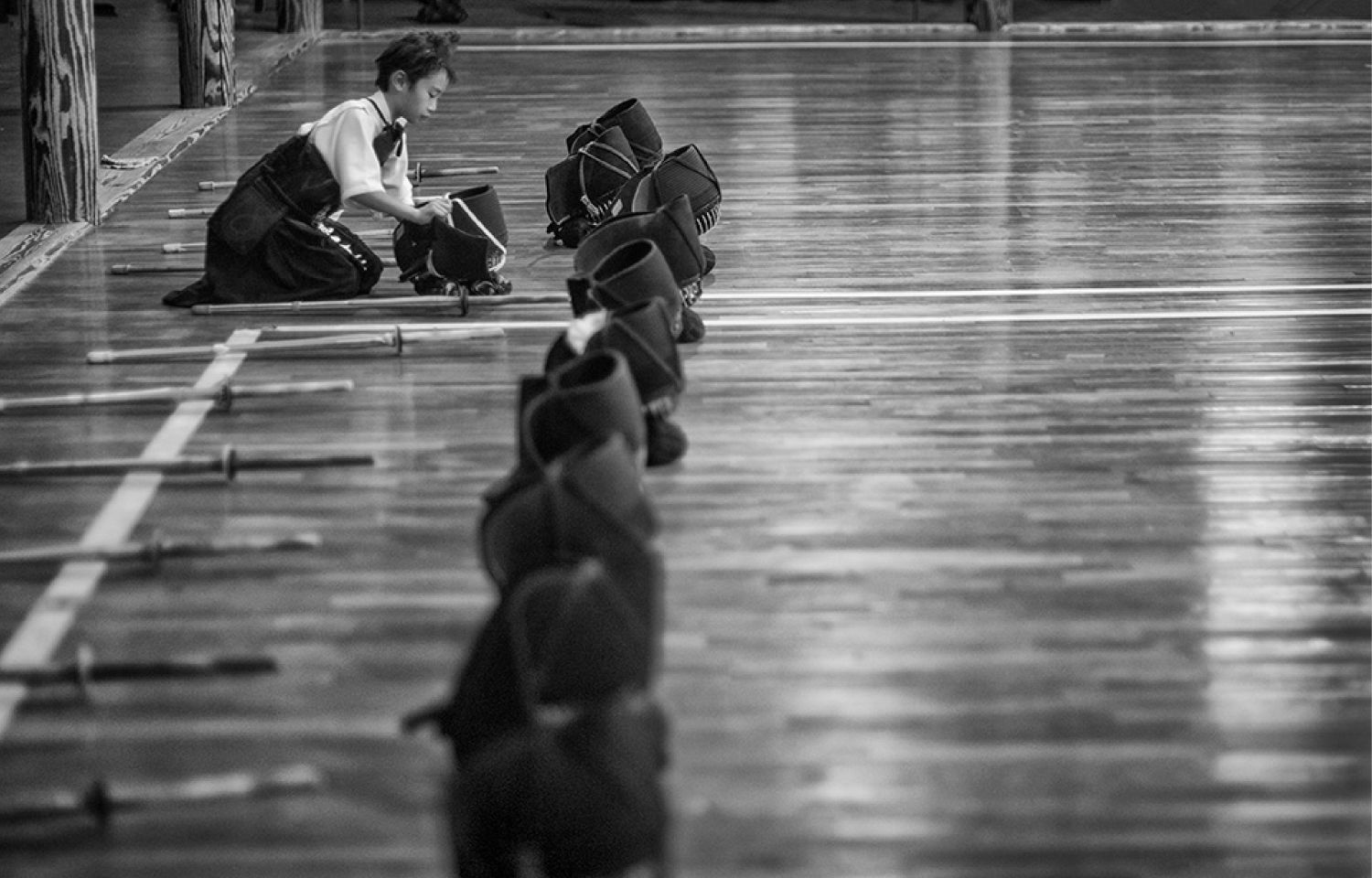 Brown says that samurai spirit has been passed down by many people in Aizu-Wakamatsu City. Why is that so?
EB: "Aizu thrived as a castle town of the Aizu clan, ruled by the Matsudaira family, relatives of the Tokugawa shogun family from the 17th to 19th centuries. The samurai of Aizu had rules that the people had to follow. These rules were "listen to your elders", "bow low", "do not lie", "do not act in a cowardly manner" and "do not abuse people weaker than yourself". These rules evolved into manners that can still be implemented in the current day. It is said that these rules were taught at an educational institution called Aizu Hanko Nisshinkan, which was established in the 19th century, and they have strongly affected the character and temperament of the Aizu people, who are known to be steadfast and honest.
When I visited the kendo school that you see in the above photo, I felt that the samurai spirit still existed. The eyes of the children who arrived for training were especially impressive. They changed their clothes into dougi costumes in silence, and started training after they made their bows. Their concentration led to unity between their minds and bodies. It was clear to me that these were not regular children: they had adopted the Aizu samurai way."
ADMIRATION FOR SAMURAI THE WESTERNERS HAVE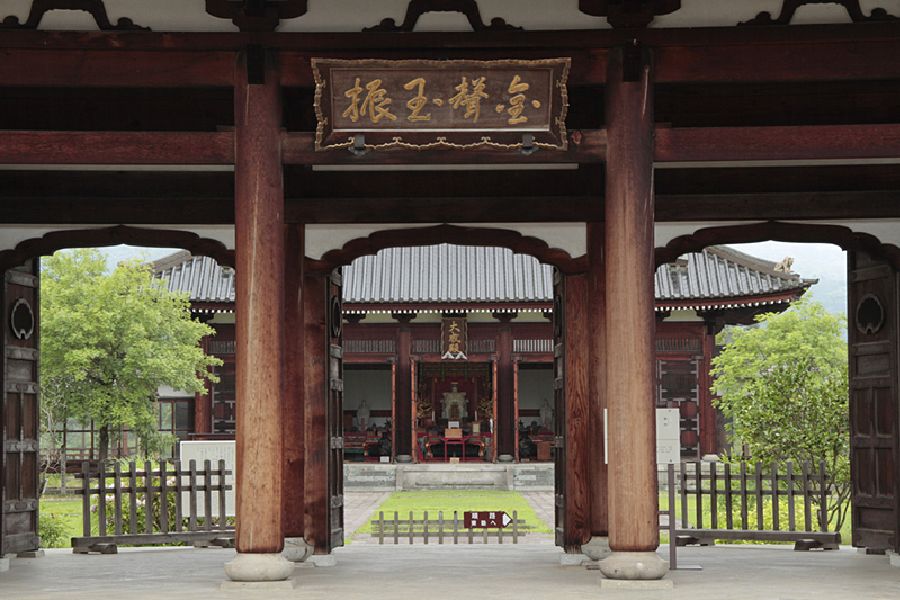 The samurai are an aspect of Japanese culture that intrigues people from all over the world. I'm sure you know that there are several movies based on the samurai, such as the Hollywood movie "The Last Samurai", starring Tom Cruise and Ken Watanabe. Brown says that there is a special reason as to why Americans and Europeans are interested in the Samurai.
EB: "Until around the 19th century, chivalry, swearing to God and following a code of conduct or justice was seen as stoic and was respected by Europeans and Americans. However, the structure of society and religious ideas in the modern era have changed, and chivalry is no longer the leading virtue to aspire to that it once was. On the other hand, the samurai spirit, the way of living with dignity and pride as a human being, is transcendent. Therefore, it does not fade, even with the passage of time. Could this be the reason why Europeans and Americans admire and respect the existence of samurai? I may be one of them."
The samurai ideology remains an inspiration to people all over the world, as is the idea of living with dignity and pride as a human being which, to Brown, is the essence of the Japanese spirit. If this is the case, why would you not visit Aizu, home of the steadfast, honest people who succeeded the samurai.
---

EVERETT KENNEDY BROWN
A photographer born in Washington D.C., USA in 1959, Brown moved to Japan in 1988, settling down permenantly. After his career as a branch manager for the EPA (European Pressphoto Agency), Japan, he began introducing Japanese culture to the world through his writing. He has been published in major publications such as National Geographic, TIME, and The New York Times. In addition, he has written several books, including one written in collaboration with Seigo Matsuoka, called "Nihonryoku".