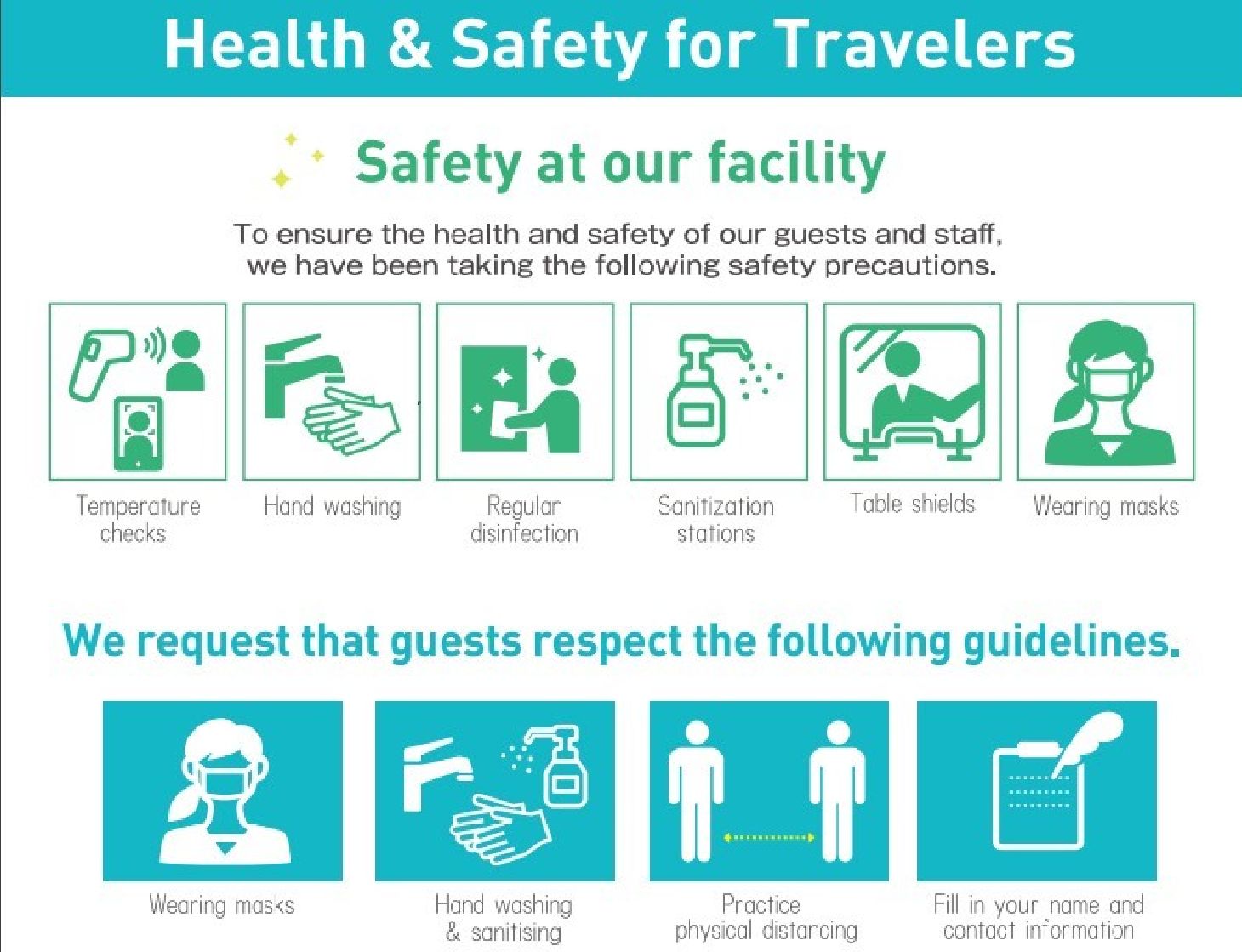 1. Regarding the entry of foreign tourists to Japan
Since October 11 2022, travel restrictions for package tours and individual visitors have been lifted in Japan. Japan Tourism Agency provides guidelines for foreign tourists to refer to during their trip regarding countermeasures against COVID-19 (such as regulations on wearing masks). These guidelines also explain how to proceed in case of contracting COVID-19, as well as in the case of other illnesses or injuries.
Useful websites with information about COVID-19 for foreign visitors, as well as the languages they are in, are listed below.
2. For foreign tourists visiting Fukushima prefecture
If you develop symptoms of COVID-19 in Fukushima prefecture, the following consultation services are available:
■Fukushima Prefecture Medical Consultation and Information Center
(Interpreting Center for Foreign Visitors to Japan)
Telephone number: 092-687-6148 (available 24 hours a day)
Available in 21 languages: English, Mandarin Chinese, Korean, Thai, Vietnamese, Indonesian, Portuguese, Spanish, French, German, Spanish, French, German, Italian, Russian, Nepali, Tagalog, Malay, Myanmar, Khmer, Mongolian, Sinhalese, Hindi, Bengali
■Fukushima Prefecture Consultation Service for Foreign Residents
Tel: 024-524-1316 (dedicated phone)
Fax: 024-521-8308
〈Languages and available dates/times〉
・Japanese, Chinese and English: Tuesday - Saturday 9:00 a.m. - 5:15 p.m.
 ・Korean, Tagalog, Portuguese and Vietnamese: Thursdays, 10:00 a.m. - 2:00 p.m. (Appointment required for the 4th and 5th Thursdays of each month)
 ・Thai, Nepalese, Indonesian, Spanish, Korean, Tagalog, Portuguese and Vietnamese: Tuesday-Saturday 9:00 am - 5:15 pm (via a third-party interpreting service)
Outside of these hours, please contact the following consultation service:
■Ministry of Health, Labour and Welfare COVID-19 Call Center
 Phone number: 0120-565-653
Available every day, including Saturdays, Sundays, and national holidays.
Hours and languages available:
English, Chinese, Korean, Portuguese and Spanish: 9:00 - 21:00
Thai: 9:00 - 18:00 Vietnamese: 10:00 - 19:00
For illnesses and injuries other than COVID-19, please contact a medical institution that provides medical services to foreigners.
Please refer to the J N T O website for a list of medical institutions with multilingual services.
Translated with www.DeepL.com/Translator (free version)