Must See Sights of Fukushima:Halal Friendly Model Route
Must See Sights of Fukushima:Halal Friendly Model Route

Driving

Aizu Area

Central Area

Spring

Summer

Autumn
Including halal friendly information!
This is a two-day model course by public transportation and rental car that takes you through breathtaking nature to the historic post town of Ouchi-juku and Tsurugajo Castle, home of the once mighty Aizu samurai clan! Information about halal restaurants and lodgings is available at the bottom of this page.
From Tokyo to Fukushima, you can conveniently use the Shinkansen bullet train or the Tobu Liberty train that leaves from Asakusa station. From the terminus at Aizu Tajima Station, you can easily hire a cab that offers a full-day plan to get to the historic Ouchi-juku and nearby Aizu-Wakamatsu City.
On the first day, you will visit Ouchi-juku, where you can experience the historical charm of the Edo period, followed by the castle town of the former Aizu clan, Tsurugajo Castle in Aizu-Wakamatsu City.
On the second day, get a taste for the rich nature of Tohoku. From Aizu-Wakamatsu Station, you can rent a car and drive towards the Urabandai area. Goshiki-numa, located in Bandai Asahi National Park, is a beautiful natural park named after its five colored lakes and ponds, which appear to change colors depending on the light at different times or day and seasons. Hop into a rowboat and paddle around to admire the carp swimming around in the crystal-clear waters of the lake. There is a trail that takes you around the Goshiki-numa area, where you can appreciate the hues of the various ponds.
If you happen to be visiting in the fall, you will be blown away by the spectacular array of autumn leaves in their stunning gradients of red and gold.
Finally, be sure to go fruit picking so that you can taste the delicious flavors of Japanese fruits at the end of your trip.
HALAL-friendly Restaurant ※Reservations required
[Japanese Restaurant] Kissui Restaurant
Aizu-Wakamatsu City "Halal / VG Requests OK / Reservations required"
http://aizu-kissui.jp
[Chinese Restaurant] Hotel Hamatsu / Shaga Chinese Restaurant
Koriyama City
https://www.hotel-hamatsu.co.jp
HALAL-friendly accommodations ※Reservations required
・Yosikawaya Iizaka Onsen Ryokan
http://www.yosikawaya.com/
・Inawashiro Rising Sun Hotel (Villa Inawashiro)
https://www.villa.co.jp/
・Bandai Lakeside Guesthouse Kitashiobara Village
https://www.bandai.ski/
Taxi
・Minamiaizu Kanko(Hire a Taxi for 2-hour or 4-hour flat rate plan)
https://www-minamiaizu-co-jp.translate.goog/tour/index.php?_x_tr_sl=ja&_x_tr_tl=en&_x_tr_hl=ja
Rent a Car
・Eki Rent-a-car https://www.ekiren.co.jp/phpapp/en/
30 min from Aizu Tajima Sta. to Ouchi-juku by taxi.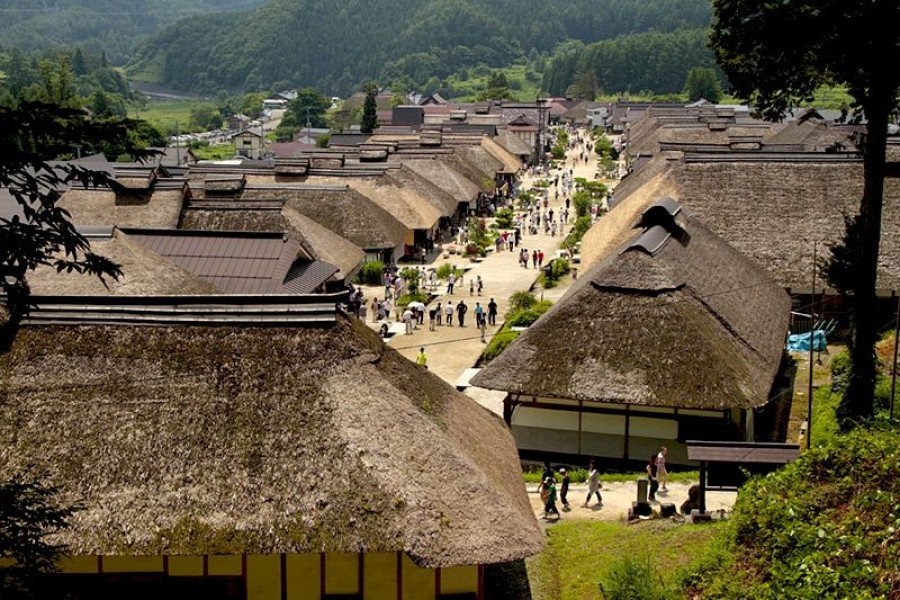 15 min from Ouchi-juku to Yunokami Onsen Sta. by taxi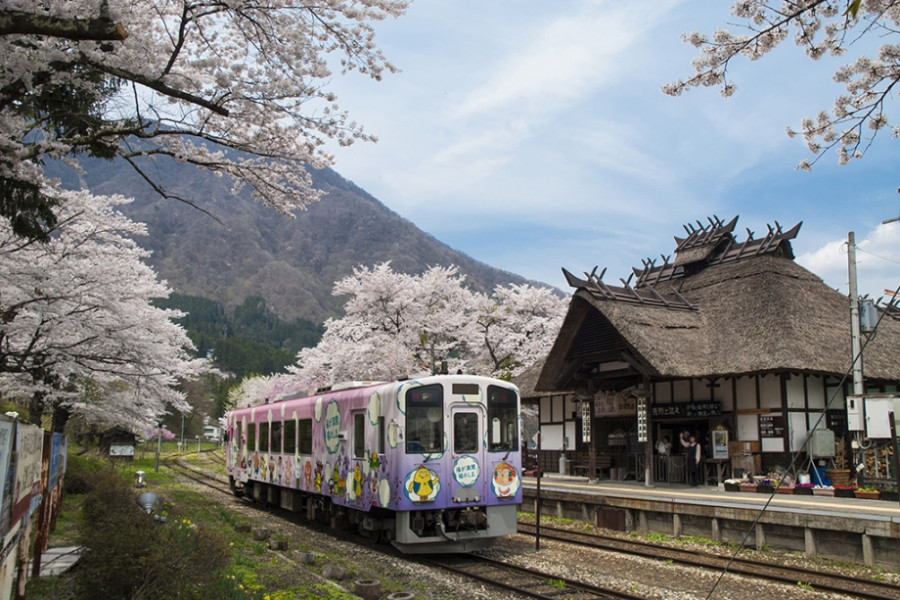 40 min from Yunokami Onsen Sta. to Aizu-Wakamatsu Sta. by Aizu Railway.
10 min from Aizu-Wakamatsu Sta. to Tsurugajo Castle by taxi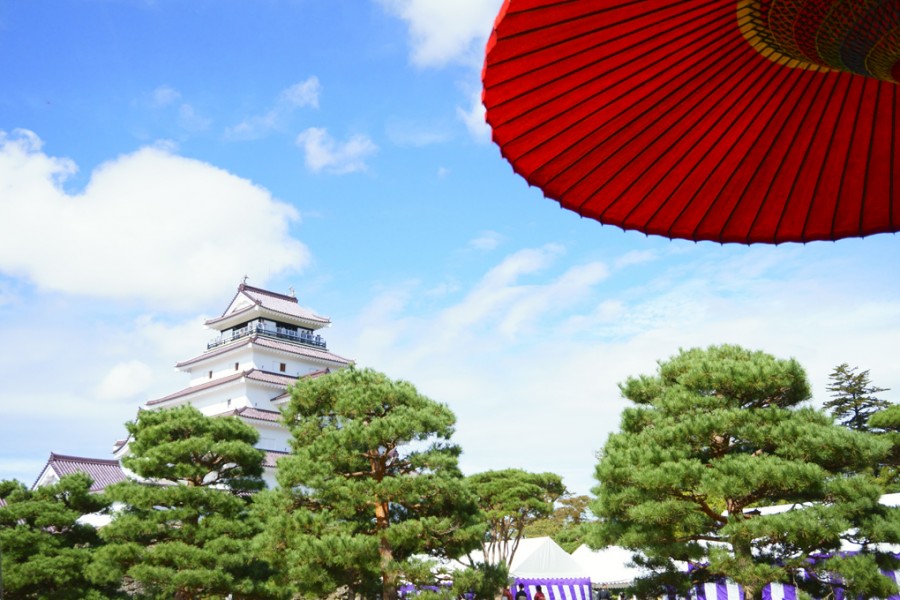 20 min from Tsurugajo Castle to Higashiyama Onsen by bus.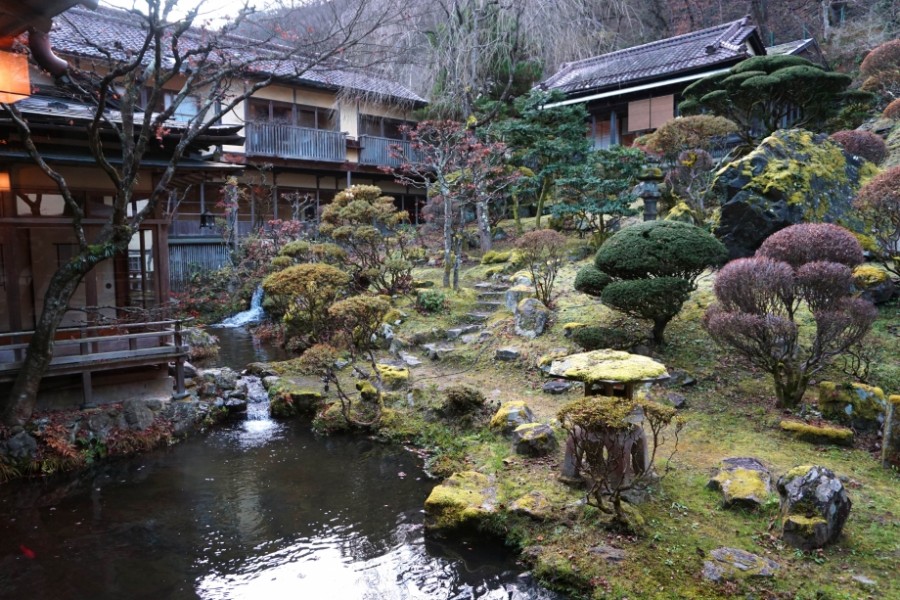 40 min from Aizu-Wakamatsu Sta. to Goshiki-numa Ponds by car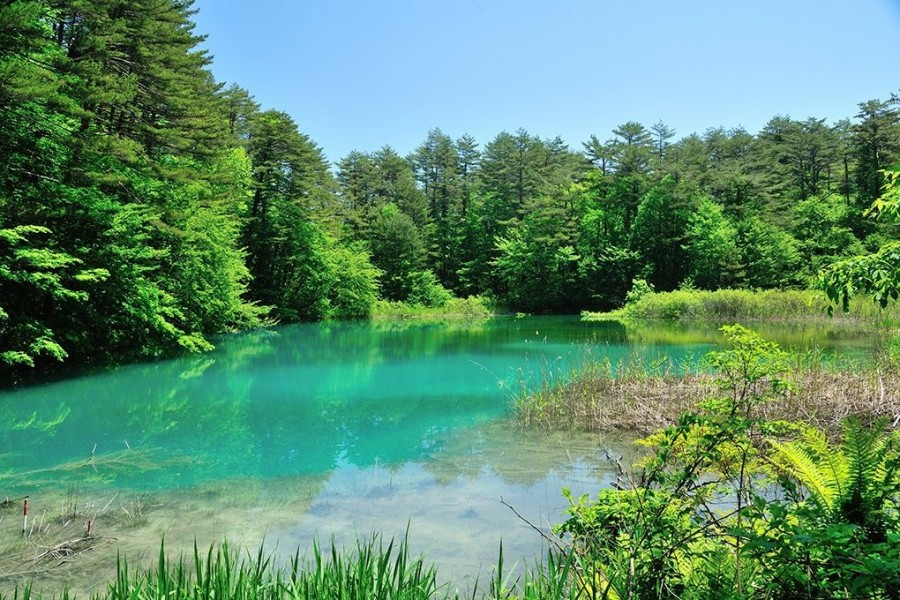 10 min from Goshiki-numa Ponds to Bandai Lakeside Guesthouse by car
Bandai lakeside Guesthouse (Lunch)
90 min from Bandai lakeside Guesthouse to Jododaira Visitor Center by car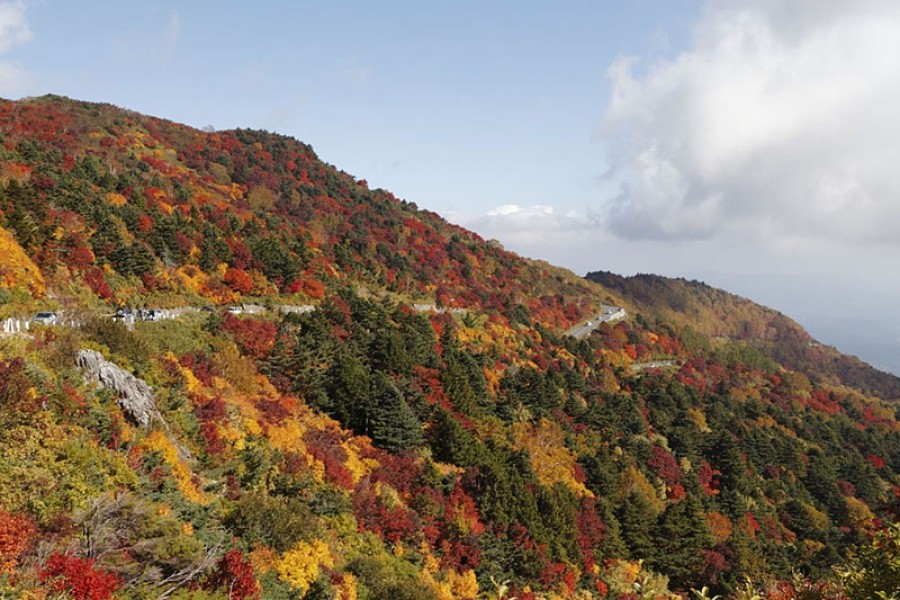 90 min from Bandai lakeside Guesthouse to Jododaira Visitor Center by car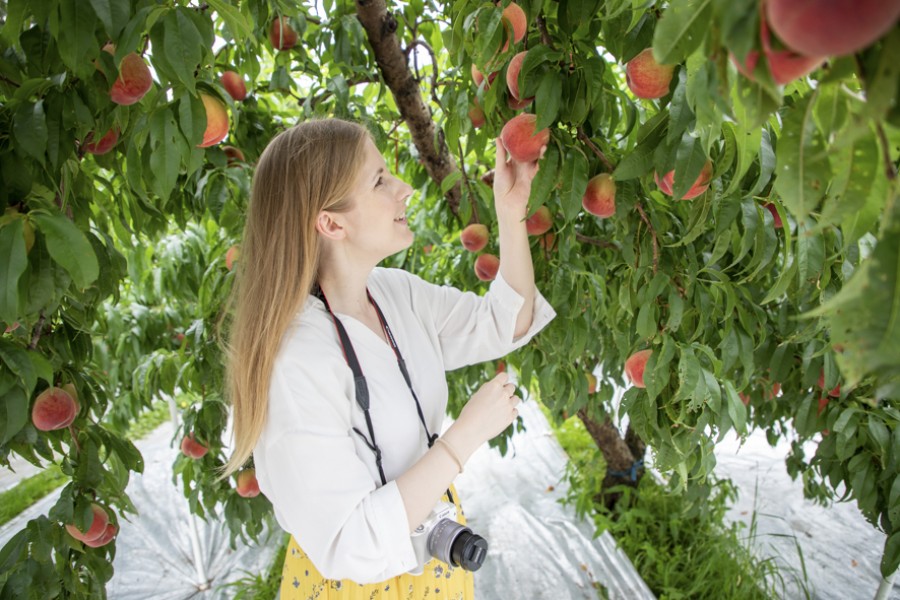 30 min from Marusei Orchard to Fukushima Sta. by car ※Return the car.